Twitter has partnered with suicide prevention orgs, while IBM is using ML to identify schizophrenia
Last year, Vator, in conjunction with HP. held a salon called SplashX Invent Health: Mental and Behavioral Health, in which entrepreneurs and investors discussed what is happening both in terms of technology and investments in the mental and behavioral health space. What we found was that it's a space that is growing quickly, with the number of companies getting funding, and the amount being invested, both rising steadily in recent years.
As so often happens, though, it is the big companies that are leading the way in innovating. Whether that be health insurers like Cigna and Anthem, or tech companies like Google and Amazon, it is the companies with the largest resources that tend to make the biggest impact.
Here's how some of the top companies are innovating in the mental and behavioral health space:
A large part of Cigna's entrance into mental and behavior health has come through partnerships with other companies.
For example, last year Cigna announced it was collaborating with Happify Health and Prevail Health, adding their digital platforms, Happify and iPrevail, to its offerings. Cigna also began a pilot program with Annum Health, a company that combats the problem of alcohol addiction by using technology, with a mobile-first platform, in order to provide a customer experience that meets the needs of how that person wants to seek care.
"We know we can't do it all and we don't want to do it all. Partnerships like Annum, Happify and Prevail can help us improve the health and well-being of the people we serve. Through these partnerships our goal is to, first, treat the mind and body together which means behavioral health does not exist in a vacuum. As we look for ways to provide more affordable healthcare, I believe effectively addressing behavioral health is paramount to controlling medical trends. It goes back to what I said at the beginning: you cannot disconnect the mind and the body and be successful," Eva Borden, Senior Managing Director of Behavioral and Medical Solutions at Cigna, said in an interview with Vator in November.
Cigna has also collaborated with accountable care organizations, encouraging them to embed behaviorists within their practices, while also allowing people to access behavioral care in the convenience and privacy of their home with virtual behavioral services.
While Salesforce doesn't offer anything specifically designed for mental health, it does offer Salesforce for Healthcare and patient relationship management software for healthcare companies. As the company noted in a blog post, this software can be, and has been, used in a mental health capacity.
"Strictly speaking, patient management software is software that is designed to collect relevant medical data from medical devices. However, in a broader sense, patient management software is any digital system designed to assist in the collection, organization, or analysis of patient data," the company wrote.
The wide range of applications for patient management allow users to implement solutions for specific medical fields, such as mental health patient management software, dental patient management software, clinic patient management software, and so on. Even among specific medical disciplines, various kinds of patient management software are being created — patient complaint management software is designed to deal with client feedback, patient account management software assists with account details and finances, patient medical records management software supplements standard EHR, and so on."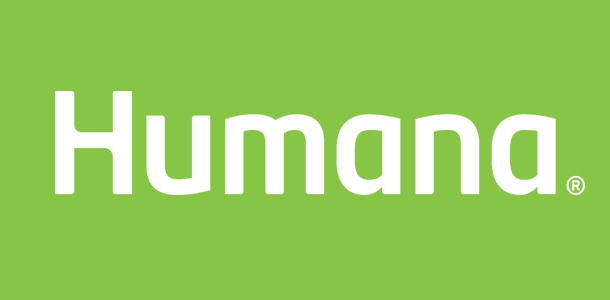 Humana offers Humana Behavioral Health which "helps members receive high-quality behavioral health and/or substance abuse services to support their overall well-being."
Those services include utilization management, which ensures that people are getting the appropriate type of care as soon as possible; complex case management, helping patients with chronic conditions get inpatient care; and aftercare follow-up support,to help people after they are discharged from inpatient care.
Humana has also made partnerships in the space, including one with Happify in 2017, to deliver emotional health support to chronic heart condition patients, and one with Quartet that provides mental and physical health care for residents of New Orleans.
Social media has been repeatedly accused of negatively impacting people's mental health, some of the companies themselves are trying to change that stereotype, or at least mitigate some of the problem.
In September, Twitter partnered with the International Association for Suicide Prevention to launch a special emoji in the shape of an orange and yellow ribbon, which is the international symbol for World Suicide Prevention Day. The emoji appeared when people Tweeted with the hashtags #WorldSuicidePreventionDay, #SuicidePrevention, #WSPD2018, and #WSPD.
Other mental health partners, under the "There is Help" banner, include the Suicide Prevention Lifeline in the US, the Tokyo Suicide Prevention Center in Japan, and Lifeline Korea. There have also been similar partnerships in Brazil, Australia, Hong Kong, Spain, Ireland, Germany, and the UK. Users are prompted on Twitter, and given links to mental health resources.
The company also has a reporting form for people threatening suicide or self-harm and a team who reviews these reports.


Facebook has also made suicide prevention a priority, using artificial intelligence to identify posts with language expressing suicidal thoughts. The company uses FBLearner, its internally developed machine learning engine, to train a classifier to recognize posts that include keywords or phrases indicating thoughts of self-harm.
The company has also partnered with more than 80 local services, including Save.org, National Suicide Prevention Lifeline and Forefront, to users with provide with mental health resources.
Anthem Blue Cross and Blue Shield offers mental health and substance abuse benefits as part of its medical plans.
Services include access to a network of Behavioral Health providers, such as physicians and therapists, as well as access to contracted facilities, including both acute care and free-standing specialty hospitals. Anthem also provides utilization management by licensed Care Managers.
Anthem also has full integration with pharmacy management and health improvement programs.
In 2017, Anthem joined Colorado Community Health Alliance "to create a unique model of care that integrates behavioral and physical health care for Coloradans."
Teams from IBM Research have collaborated with clinicians to research the mental and behavioral health space.
Some of their initatives include building AI algorithms to help inform clinicians about a the mental state of a person based on the "structural complexity of their sentences." The company has also used AI and machine learning to help clinicians identify language patterns that correspond to schizophrenic patients.
IBM has also developed a way to use machine learning to automate the analysis of verbal speech and alert clinicians of the possibility of a psychotic episode.
Optum, a division of UnitedHealth Group, offers behavioral health network and resources, using analytics to generate insights that help individuals create care tailored to their needs.
For example, for employers, it can use data to identify and help people who are undertreated, while also offering a designated behavioral health account manager to provide insights using analytics to shape solutions.
UnitedHealth has also partnered with Pathways, providing a three-year, $930,000 grant to expand mental health services for children in eastern Kentucky using telehealth technology. The company also partnered with The National Military Family Association and Give an Hour to launch The Military Spouse Mental Health Profession Network, funded in part through a $200,000 grant from United Health Foundation to NMFA's Military Spouse Education + Professional Support Program.
Verifly, a division of Alphabet, has been tackling mental health, doing in-depth user studies with patients, providers and payers, with the idea of using that data to create a solution aimed at individuals with depression.
"One of the primary challenges in mental health is the lack of an objective, precise and comprehensive measurement system. We believe technology will play a critical role in this area with the untapped potential of digital measurement to enable earlier diagnosis and intervention. We are collaborating closely with our machine learning colleagues, who are collecting deep datasets across other chronic conditions. Leveraging these core capabilities, our goal is to develop a next generation measurement-based care platform that will empower a holistic and personalized approach to treatment," the company wrote.
Oscar partnered with Optum to "curate our network of mental health doctors and open doors to additional resources for our members. Our partnership gives you access to a large selection of physicians, clinical resources, and mental health support."
That partnership includes provider availability assistance to help patients find a doctor, as well as access to virtual therapy sessions. Patients also get crisis cupport and claims assistance.
In addition, Oscar's customers also get access to inpatient and outpatient rehabilitation and yoga and meditation classes, which are available on a weekly basis at the Oscar Center in Downtown Brooklyn. They also can take advantage of mental health workshops, with topics range from anxiety management to ayurvedic therapy. Oscar customers also get activity perks, such as an Amazon gift card, when they meet their daily step count on their fitness tracker.
(Image source: indiatimes.com)
Support VatorNews by Donating
Read more from our "Trends and news" series
January 12, 2023
The bot will provide education, while also flagging potential problems before they become serious
Read more...
December 19, 2022
The company, fresh off a $4M round, looks to bring tech to treatment for chronic autoimmune disease
Read more...
December 16, 2022
The new program will at first be available to 40,000 Superior Healthplan members
Read more...
More episodes