The precision medicine space is expected to grow to over $216.75 billion by 2028
Precision health, which is medicine that is tailored to each individual person, using their genes to figure out what treatments will work best for that individual patient, is a relatively new space. After all, the Human Genome Project was only completed in 2003.
Here's how it's described by the The Precision Medicine Initiative, which was started in 2016 by President Obama.
"Until now, most medical treatments have been designed for the "average patient." As a result of this "one-size-fits-all" approach, treatments can be very successful for some patients but not for others," it says.
"Precision Medicine, on the other hand, is an innovative approach that takes into account individual differences in people's genes, environments, and lifestyles. It gives medical professionals the resources they need to target the specific treatments of the illnesses we encounter, further develops our scientific and medical research, and keeps our families healthier."
Despite it's relatively young status, though, precision medicine is a space that is growing quickly. According to a market intelligence report put out by BIS Research earlier the year, the global precision medicine market was estimated to be $78.85 billion in 2018 and is expected to grow to over $216.75 billion by 2028.
In turn, VCs have start putting their own money into these startups, many of which use artificial intelligence to develop better treatments for patients.
Here are 10 AI-precision medicine companies that have raised funding this year so far: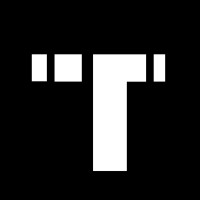 Description: "Tempus is a technology company that is making precision medicine a reality by gathering and analyzing clinical and molecular data at scale. Through the power of artificial intelligence, we believe all patients will eventually be on their own personalized therapeutic path, enabling longer and healthier lives."
Funding round: $200 million at a $3.1 billion valuation
Total funding: $520 million
Investors: Baillie Gifford, Franklin Templeton, NEA, Novo Holdings, Revolution Growth, and funds and accounts managed by T. Rowe Price
Description: " PathAI's platform promises substantial improvements to the accuracy of diagnosis and the efficacy of treatment of diseases like cancer, leveraging modern approaches in machine and deep learning."
Funding round: $60 million
Total funding: $72.5 million
Investors: General Atlantic, General Catalyst, DHVC, 8VC, KdY Ventures, Refactor Capital
Description: "BostonGene is pioneering the use of biomedical software for advanced patient analysis and personalized therapy decision making in the fight against cancer. Our unique solution continuously aggregates the latest cancer research and clinical information from around the world creating an interactive knowledgebase."
Funding round: $50 million
Total funding: $50 million
Investors: NEC
Description: "TriNetX is the global health research network that optimizes clinical research and enables discoveries through the generation of real-world evidence. TriNetX combines real-time access to longitudinal clinical data with state-of-the-art analytics to answer complex research questions at the speed of thought."
Funding round: $40 million
Total funding: $42.5 million
Investors: Merck Global Health Innovation Fund (Merck GHIF) along with new investors Mitsui & Co., Ltd., ITOCHU Technology Ventures, ITOCHU Corporation, MPM Capital, F2 Ventures, and Deerfield Management
Description: "The Aetion Evidence Platform™ delivers real-world evidence for life sciences companies, payers, and at-risk providers. We help you answer the high-stakes questions in health care: which treatments work best, for whom, and when. Because better answers lead to better decisions."
Funding round: $27 million
Total funding: $74.6 million
Investors: Sanofi, UCB, McKesson Ventures, Horizon Health Services, NEA, Flare Capital, and Lakestar
Description: "GNS Healthcare applies its groundbreaking, powerful artificial intelligence (AI) platform to unravel the complexity of human disease in order to match the right treatment to the right patient at the right time."
Funding round: $23 million
Total funding: $77.3 million
Investors: Cigna Ventures, Amgen Ventures, Celgene, Echo Health Ventures, Alexandria Venture Investments, Aetna Division President Gary Loveman.
Description: "KenSci's machine learning powered risk prediction platform helps healthcare providers and payers intervene early by identifying clinical, financial and operational risk to save costs and lives. KenSci's platform is engineered to ingest, transform and integrate healthcare data across clinical, claims, and patient generated sources."
Funding round: $22 million
Total funding: $30.5 million
Investors: Polaris Partners, Ignition Partners, Osage Venture Partners, Mindset Ventures and UL Ventures
Description: "Kaia Health develops innovative machine learning and computer vision technology and works with medical experts to create a home-based, affordable and clinically-validated alternative to painkillers, delivered through a smartphone. The app offers users a daily plan which features physical exercises, relaxation techniques and medical educational content."
Funding round: $10 million
Total funding: $14 million
Investors: Balderton Capital, Heartcore Capital, 42CAP, Cat Noone, Florian Huber, Benedikt Kehnert, Connor Murphy, Otto Capital
Description: "DEARhealth transforms chronic care towards a quadruple aim: improve patient experience, measurable health outcomes, provider well-being and cost control. The DEARhealth platform and modelling approach enable patient-centric, Artificial Intelligence (AI)-powered health pathways for chronic care."
Funding round: $6.8 million
Total funding: $6.8 million
Investors: Philips Health Technology Ventures, Vesalius Biocapital III and Health Innovations
Description: "Astarte Medical is the only precision medicine company using software and predictive analytics to improve outcomes during the first 1,000 days of life, with an initial focus on preterm infants. NICUtrition® by Astarte Medical supports feeding protocols, practice and decision-making in the neonatal ICU with a suite of digital tools and diagnostics designed to standardize feeding, optimize nutrition and quantify gut health."
Funding round: $5 million
Total funding: $5 million
Investors: Viking Global Investors LP, Lunsford Capital, OCA Ventures, Keiretsu Forum MidAtlantic, Keiretsu Capital Fund, Ben Franklin Technology Partners, Wing VC and Next Act Fund
(Image source: cdn.zmescience.com)
Support VatorNews by Donating
Read more from our "Trends and news" series
December 01, 2023
Using AI to gather data, this startup aims to make in-person events more effective for attendees
Read more...
November 29, 2023
Strategies for playing at online casinos
Read more...
November 29, 2023
The 5-year-old company is China's pioneer in the industry
Read more...
More episodes