The next 11 months might see companies like Airbnb, Uber, Lyft and Slack all debuting
After a number of down years, 2018 finally saw some resurgence in the IPO market. There were 864 companies what either went public or were acquired last year, for a total value of $120 billion, up 33 percent year-over-year and the highest total value since 2012. IPOs made up more than half of exit value for the year, according to the PitchBook-NVCA Venture Monitor.
In tech, there were a number of companies, including Dropbox, Spotify, SurveyMonkey and DocuSign, that finally went public after putting off their IPOs for year, signaling that the market was once again strong. That set the stage for companies like Uber, Lyft, Slack and Airbnb all announcing that they planned to finally making their debut in 2019.
2019 is going to be a big year for tech companies going public. Here are some of the top companies that could make their debuts in the next 11 months.
Lyft and Uber are inextricably linked together, so it's fitting that the two rivals, which have their share of bad blood in the past, might be going public at the same time.
Founded in 2012, Lyft has raised a total of $4.9 billion, including a $600 million round in June of 2018, valuing it at $15.1 billion. Investors have included SoftBank, TPG, Tencent, Oceanic Partners, Rakuten and Goldman Sachs.
Uber was founded in 2009 and has raised $24.2 billion, most recently taking $2 billion in debt financing in October, and is said to be valued at $72 billion. Investors in the company have included Toyota Motor Corporation, SoftBank Vision Fund, Sexl Spring, Morgan Stanley, Tata Capital, Altimeter Capital and Tencent.
Of the companies, Uber is significantly larger, and not just in terms of valuation; in the third quarter of 2018, the company made $2.5 billion in revenue, growing by 38 percent, though its losses also great grew by 20 percent. Lyft, on the other hand, was expected to make $1.5 billion for the entire year.
Despite that big difference, these two companies are the leaders in the ride-hailing space in the U.S. and their IPOs are long overdue.
Slack started as an in-house communication tool for Tiny Speck, developer of multiplayer game Glitch. That company was founded in 2009, but Slack itself didn't debut until 2014, raising $120 million and becoming a unicorn only eight months later.
It has now raised a total $1.2 billion, and its most recent funding, a $427 million round in August, valued it at $7.1 billion. Investors include T. Rowe Price Associates, General Atlanic, Riverside Ventures, Accel, Baillie Gifford and Sands Capital.
It has survived competition against such incumbents as Microsoft and Google, but if there's a more recent company to compare it to it would probably be customer service software company Zendesk, which went public in 2016 at a $9 IPO price, and is now trading at $67.53 a share. It has seen its stock go up over 15 percent year-to-date.
Founded in 2004, Palantir has been called "the most secretive company" in Silicon Valley. What is known is that the company, which offers a suite of software applications for integrating and analyzing data, helps government agencies track down terrorists and uncover financial fraud.
Backed by In-Q-Tel, a VC firm for intelligence firms, including the CIA, and Peter Thiel's Founder's Fund, it offers two products, whose names come from the hometowns of two superheroes: Palantir Gotham, which integrates, manages, secures and analyzes enterprise data is used by counter-terrorism analysts, and Palantir Metropolis, which can analyze any kind of quantitative data, is typically used by hedge funds, banks, and financial services firms.
The company has raised $2 billion in funding, most recently taking a $20 million funding round in 2016; before that it took an $880 million round in December of 2015, which was said to have valued it at $20 billion. Other investors include Manhattan Venture Partners, Binux Capital, Oceanic Partners, Oakhouse Partners, and All Blue Capital.
Given its secretiveness, it's hard to say if Palantir is the leader in its space, but there don't seem to be any other major tech companies providing these same services.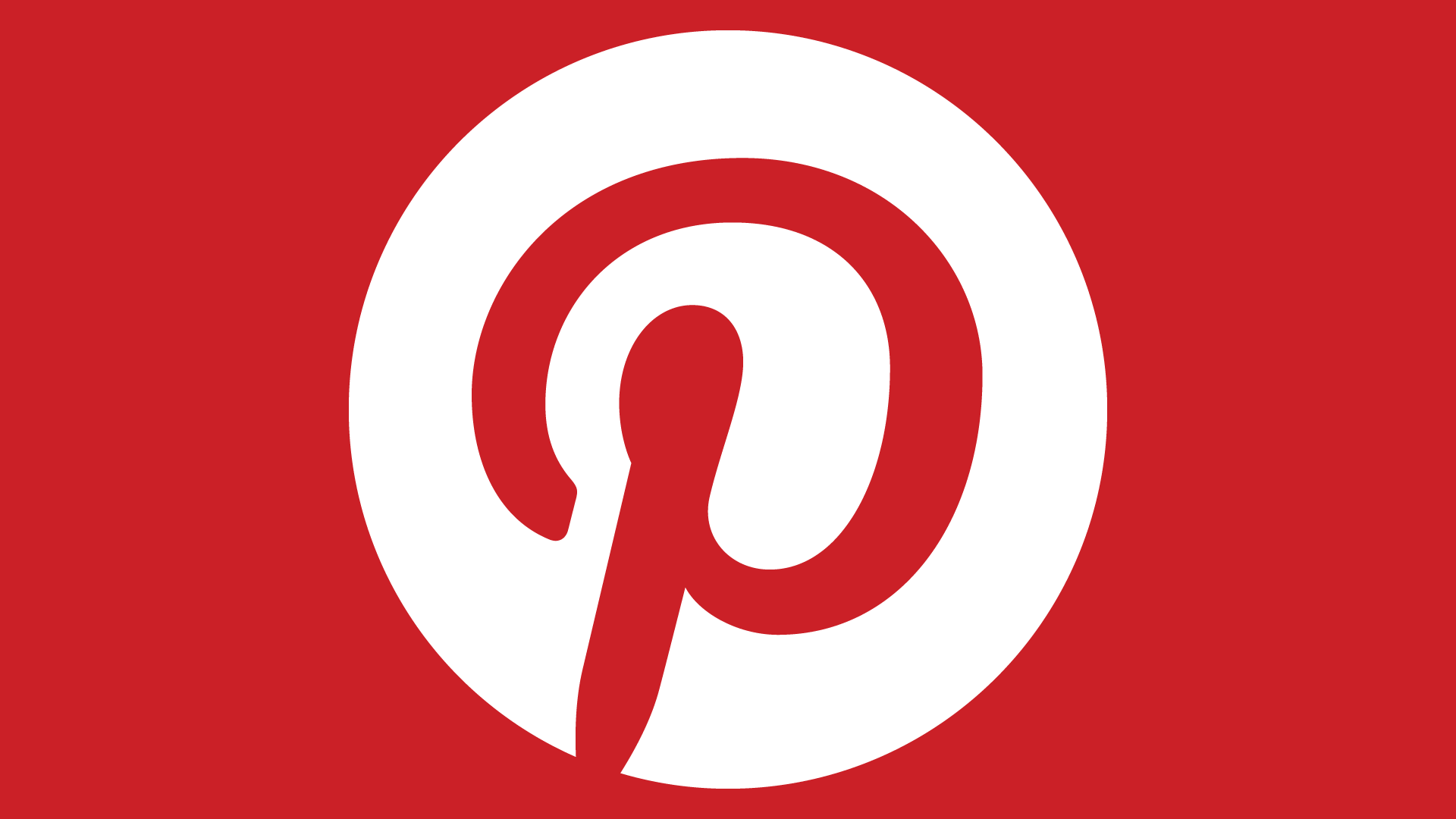 Founded in 2009, Pinterest is the last of the major social networks to have not yet either gone public, as Facebook, Twitter and Snap have done, or to be acquired, as LinkedIn was bought by Microsoft for $26.2 billion.
Pinterest has raised $1.5 billion, most recently taking raising a $150 million round in 2017, valuing it at $12.3 billion. Investors have included Founders Future, All Blue Capital, Logo of Manhattan Venture Partners Manhattan Venture Partners, Sinai Ventures, Bessemer Venture Partners, SV Angel, FirstMark and Valient Capital Partners.
While Facebook's stock is still riding high at $166.78 a share, up over 27 percent year to date, and Twitter's stock is at $33.65 a share, up over 16 percent, the company that should worry Pinterest the most is Snap. Having gone public in 2017, the company has struggled; it is now trading at $6.68 a share, down over 60 percent from its $17 IPO price.
Pinterest does have one advantage: it has over 250 million monthly active users, compared to 188 million for Snap.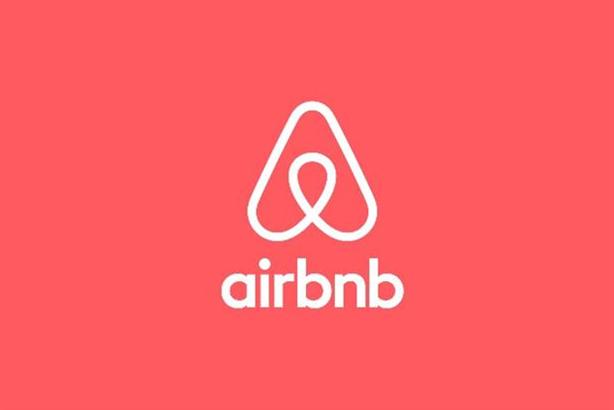 Founded in 2008 as a way for the founders to renting out air mattresses in their apartment, (it's where the "air" in Airbnb comes from), Airbnb has grown into one of the world's biggest companies.
The company, which has now raised $4.4 billion, last took $447.8 million in a funding round in 2017, valuing it at $31 billion. Investors include Manhattan Venture Partners, Sequoia Capital, Andreessen Horowitz, Bracket Capital, All Blue Capital, FirstMark and Altimeter Capital.
When it goes public this year, Airbnb will likely take the direct listing approach spearheaded by Spotify in 2018; instead of raising money in its public offering, it will issue the shares directly to the public. It's a risky strategy; when Spotify did it, it's stock closed down 10 percent on its first day, and is now trading at $135.45, up less than 3 percent from its IPO price.
As hot as the on-demand economy was a few years ago, relatively few of those companies survived, and even fewer have gone public. This year, Postmates might be able to break that trend.
Founded in 2011, Postmates has raised $678 million in funding, including a $100 million round last month, following a $300 million round in September. The company is now valued at $1.85 billion. Investors include Founders Fund, Harmony Partners, Spark Capital, Tiger Global Management, BlackRock, Glynn Capital Management, AngelPad, 137 Ventures and EquityZen.
While Postmates' model is predicated around being able to deliver anything, meaning it is probably closest in competition to Amazon, its primary model revolves around food, making it a competitor to companies like DoorDash. The only food delivery company to have gone public so far is GrubHub, and that company is trading at $80.40 a share, more than 200 percent above its $24 IPO price.
Having been founded in 2013, Robinhood is relatively younger than a lot of the startups on this list. In that time, though, it has raised $539 million, including a $363 million round in March of last year, which valued it at $5.6 billion. Investors in the company have included Index Ventures, New Enterprise Associates, DST Global, Sequoia Capital, Kleiner Perkins, Logo of Thirty Five Ventures Thirty Five Ventures and Thrive Capital.
The company has not been without its controversies, including how it makes money, but if it does IPO it will one of the few fintech companies to have made the move to the public market.
Founded in 2011, WalkMe has gone through a number of iterations in its life; when the company raised funding in 2014, it was about helping people navigate the Internet by allowing companies to create walkthroughs of their websites for visitors and employees. In 2016, it was about assistance, going beyond navigation to help the user do more on the site. Currently, the company calls itself a "digital adoption platform," where it simplifies the user experience on B2B applications using by gaining insights, engagement and guidance capabilities through machine learning and artificial intelligence.
The company has raised $217.5 million including a Series F round of funding late last year that likely gave it a valuation of $1 billion. Investors include Insight Venture Partners, Mangrove Capital Partners, EDBI, Gemini Israel Ventures, Scale Venture Partners, Giza Venture Capital and Flint Capital.
In September, Rephael Sweary, co-founder and president of WalkMe, told me that the company is looking to go public in 2019, but only if the market conditions are right.
"What we need is to make a decision based on market timing, on where we are in our strategy. Once you go public it's very hard to make significant investments long-term because you need to be very predictable on one hand. On the other hand, efficiency is becoming something very, very important. Based on where we are with our plans, with our infrastructure, we will make a decision. We want to be ready so it is our decision," he said.
Much like Postmates, Instacart would be a pioneering entrant from the delivery space onto the public market.
Founded in 2012, the company has raised $1.9 billion in funding, including $271 million on top of $600 million in late 2018, giving it a valuation of $7.8 billion. It has investors that include Sequoia Capital, Andreessen Horowitz, Kleiner Perkins, Whole Foods Market, Coatue Management, D1 Capital Partners and Tiger Global Management.
Instacart was
said to have revenue of $2 billion
in 2017, but, since then, the company lost its longstanding delivery partnership with Whole Foods, which came to an end in 2018, a year after after the chain was bought by Amazon for over $13 billion.
(Image source: moneycontrol.com)
Support VatorNews by Donating
Read more from our "Trends and news" series
December 07, 2023
The deal will double imaware's B2B clients, and grow its patient count by 50%
Read more...
December 06, 2023
Healthtech, fintech, and AI all stayed strong, even as funding dipped 16% from 2022
Read more...
December 05, 2023
The company will be building out an AI moduel to help companies deal with upcoming regulations
Read more...
More episodes
Related Companies, Investors, and Entrepreneurs
Startup/Business
Joined Vator on
WalkMe enables all online publishers and ISVs to create interactive on-screen 'Walk-Thrus' that assist end-users to quickly and easily complete even the most complex tasks.
Users receive clear and error-proof on screen instructions displayed as sequential balloon hints within the website or app, while they perform the actual process from start to finish.
Think of it as if you are sitting right next to your users and guiding them through each task, step-by-step, on any site platform.
Benefits
WalkMe eliminates end-user confusion which directly reduces the number and the length of support calls and the investment needed to create or update user manuals and instructional videos.
More importantly, publishers who have implemented WalkMe report dramatic increase in user task-completion, increased conversions, as well as end-user satisfaction and greater overall site utilization.
Other Considerations
Using WalkMe's system does not require any modification or integration to the underlying software. The 'Walk Thru' creation process is simple and does not require any technical skills.
WalkMe supports all popular browsers (Chrome, Explorer, Safari etc.) and does not require end-user download.
WalkMe is a software-as-a-service product, offering a wide pricing scale. WalkMe offers its product free for "start-up" sized customers, trending upwards to our silver package for small businesses, leading to a customized quote for WalkMe's largest customers. Self-hosting options are available.
WalkMe complies with the strictest security standards and has been certified by a 3rd party security firm, which satisfies our data sensitive customers and the financial institutions we are currently servicing.
Startup/Business
Joined Vator on
Airbnb.com is the "Ebay of space." The online marketplace allows anyone from private residents to commercial properties to rent out their extra space. The reputation-based site allows for user reviews, verification, and online transactions, for which Airbnb takes a commission. As of June, 2009, the San Francisco-based company has listings in over 1062 cities in 76 countries.
Joined Vator on
Rephael Sweary is the co-founder and president of WalkMe, the pioneer of the Digital Adoption Platform (DAP), helping to transform the user experience in today's overwhelming digital world.