Digital health investments hit $3.4B; OXOS Medical raised $23M; OpenLoop Health bought Imaging Panda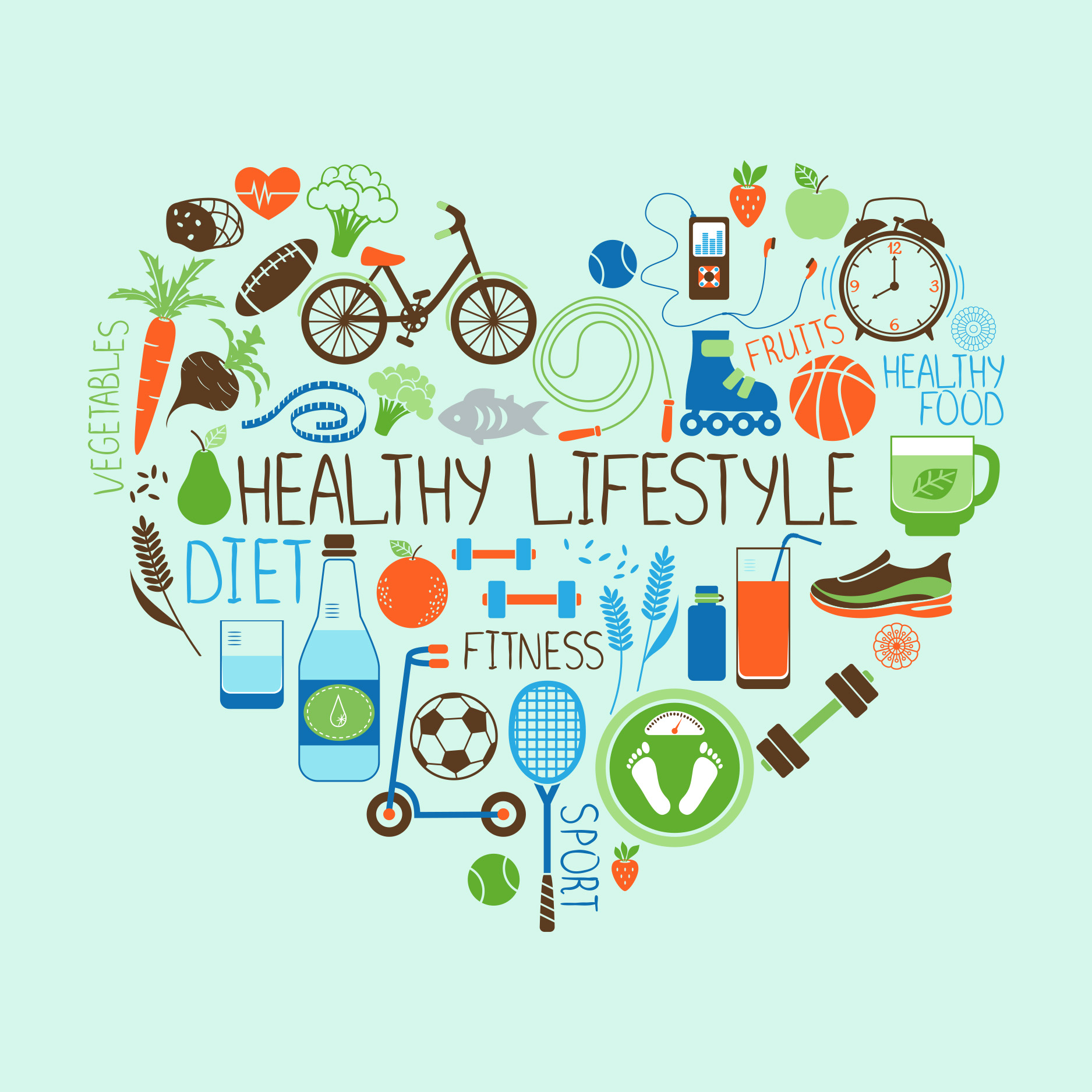 Top Health News
Investments in digital health rose to $3.4 billion raised across 132 deals in Q1, up 26% from the $2.7 billion raised in Q4, for an average deal size of $25.9 million. Year-to-year, investments are still significantly off from where they had been, going down 43% from $6 billion in Q1 of 2022, while the number of deals fell by 30%. Q1's $3.4 billion includes six so-called mega deals, aka those that were $100 million or more, matching the combined total of the previous two quarters. Companies that raised mega deals at the start of the year include Monogram Health, a value-based specialty provider of in-home evidence-based care and benefit management services for patients living with polychronic conditions,, which raised $375 million; ShiftKey, a healthcare staffing technology company, which raised $300 million; Paradigm, a healthcare technology company focused on improving access to clinical research for patients, raised $203 milliion; ShiftMed, a company that looks to solve the nursing shortage by offering flexibility and security to nurses, which raised $200 million; Gravie, an employer health benefits company, raised $179 million; and Vytalize Health, a risk-bearing provider enablement platform, raised $100 million. In total, these six deals alone accounted for 40% of funding in Q1, which the report notes, "signals that the current market is being driven by a select group of large, high impact transactions."
Lokavant, a company looking to fix the fragmentation problem in clinical trials, which it does by aggregating and integrating real-time data from disparate trial data sources and using it to provide advanced analytics, allowing teams to plan and manage their studies and surface insights, announced that it formally spun-off from its parent company, Roivant Sciences, which incubated it in 2020. This news comes only a few months after Lokavant raised a $21 million round of funding.
Save the Children an international, non-government operated organization that was founded more twith the goal of helping improve the lives of children worldwide, expanded its partnership with, THINKMD, a company working to improve healthcare access for the 50% of the world's population that don't have access to a doctor's office. They entered into an enterprise-wide technology licensing agreement that they say will enable adoption and scaling of THINKMD's platform to improve the health of children globally. The two organizations have partnered since 2017, and the new agreement builds on their current partnerships in Bangladesh, Indonesia and Kenya, with the aim of making it easier for all countries to adopt and scale THINKMD's clinical intelligence and data analytics platform across Save the Children programs.
Oshi Health, a virtual care company dedicated to GI health, announced a partnership with Aetna on Thursday, which will allow Aetna commercial members to have in-network access to Oshi's platform starting in six states, Florida, Maine, Massachusetts, Ohio, Pennsylvania and Texas, though the companies already say that more will be added in the coming year. Through this agreement, Aetna members have virtual visits with members of their GI care team, as well as symptom tracking tools and instant messaging services. In addition to providing access to Oshi's services, the two companies have also entered into a value-based payment arrangement, one that "financially supports Oshi's comprehensive care model to support better member outcomes and effective population health management." That means that Aetna members who have specific diagnoses characteristic of chronic GI conditions will also have access to additional care and services, which will be covered under the value-based payment model.
Zócalo Health, a healthcare company reinventing primary care delivery and care navigation for the Latino patient, announced its collaboration with Mark Cuban Cost Plus Drug Company, PBC to focus on improving access to all medications available through Cost Plus Drugs. Zócalo Health, launched in 2021, is focused on removing barriers to quality primary care for Latino patients. All users of Zócalo Health will have access to Cost Plus Drugs' prescriptions through membership packages or one-time urgent care visits.
Sensible Biotechnologies, an early stage biotechnology company, announced a partnership to develop an in vivo microbial mRNA manufacturing platform with Ginkgo Bioworks, which is building a platform for cell programming and biosecurity. This partnership with Ginkgo builds on Ginkgo's existing pipeline of mRNA-related programs. Ginkgo worked with Moderna to support process optimization for raw materials used to make mRNA vaccines. Furthermore, through its partnership with Aldevron, Ginkgo optimized the production of vaccinia capping enzyme, an important component often required to manufacture mRNA vaccines and therapeutics. Most recently, Ginkgo announced the acquisition of Circularis, a biotechnology company with a proprietary circular RNA and promoter screening platform, and is actively engaged in improving circular RNA efficacy and manufacturing yields.
Be Nimble Foundation, a 501(c)(3) social enterprise creating fully diverse and inclusive tech ecosystems, launched the Nile Capital Fund in collaboration with Cummins Inc., the City of Indianapolis, and IMPACT Central Indiana. This new fund provides revenue-based equity loans and traditional equity investments for Black founders. The fund will provide additional growth and scaling capital for Black women-led beauty, health and wellness companies through Be Nimble's #AddToCart entrepreneurship program. The Nile Capital Fund will also allocate funds to companies that have participated in Be Nimble's other entrepreneurship programs. Anticipated outcomes of this program include increasing headcount and tech stack capacity, assisting with supply chain and logistics, and getting each business ready for potential venture capital and retail opportunities.
Pear Therapeutics, maker of prescription digital therapeutics, announced that it has filed for Chapter 11 bankruptcy and is seeking a sale of its business or assets. The company will continue its scaled-down operations during Chapter 11 as it seeks a sale, and Pear will use its available cash to fund its operations and costs post-petition. In a filing with the Securities and Exchange Commission, Pear said it would lay off approximately 170 employees, nearly its entire workforce. The company would maintain a transition team of about 15 employees to continue operations in connection with Chapter 11. McCann stepped down as the company's CEO and president.
Qure.ai, which offers AI solutions that help streamline the stroke care pathway, joined Medtronic's initiative in advancing stroke care management in India. Their partnership aims to provide AI solutions to comprehensive stroke centres and primary stroke centres. They also seek to establish a hub-and-spoke network that will assist in faster identification, decision-making, and triaging of stroke patients.
Penumbra, a company focused on innovative therapies, announced that it will collaborate with the Veterans Health Administration Office of Healthcare Innovation and Learning to test, co-develop and implement rehabilitative health care solutions through virtual reality. Building on Penumbra's REAL y-Series technology, the collaboration will focus on developing targeted therapy tools that address the most critical rehabilitation needs of veterans, increasing access to care by scaling VR solutions to remote areas and gaining a deep understanding of their needs to help inform future health care offerings. REAL y-Series is the only hands-free, non-tethered, multi-disciplinary VR rehabilitation platform to address high acuity to high functioning patients.
Medtronic plc and DaVita announced the launch of Mozarc Medical—an independent new company committed to reshaping kidney health and driving patient-centered technology solutions. Central to the creation of Mozarc Medical is its global workforce, which includes the former Medtronic Renal Care Solutions business (now part of Mozarc Medical) and other industry-leading talent hired to advance the new company's strategic mission. In addition to Manda, a 28-year veteran of Medtronic, the former RCS leadership team has also transitioned to serve as Mozarc Medical's leadership team.
Cure Ventures, a life sciences venture capital firm focusing on company formation around curative technologies, announced the closing of its inaugural fund, Cure Ventures Fund I, L.P., at its targeted hard-cap of $350 million in capital commitments. Cure Ventures is focused on early-stage investments in life science and biotechnology, primarily focused in new therapeutics. Cure's unique approach also embraces genetic validation as part of an iterative process to guide a drug through development, increasing the probability of success and mitigating the cost of failure. Embedded Cure operators will work alongside portfolio company founders to drive day-to-day decision making.
Altera Digital Health, a global healthcare IT innovator, announced that Bergen New Bridge Medical Center, New Jersey's largest hospital and a clinical affiliate of Rutgers New Jersey Medical School, has expanded its Paragon electronic health record partnership for an additional five years. In addition to expanding the partnership between the two organizations, the medical center will also implement Paragon Ambulatory Care EHR, as well as Microsoft Azure hosting and several other Altera solutions.
One Degree, a tech-for-good nonprofit that builds equity-centered technology, announced the renewal of its contract with ACES-LA, a network of organizations committed to addressing Adverse Childhood Experiences. The ongoing partnership enables One Degree to further strengthen a closed-loop referral network, developed with ACES-LA and managed by the Los Angeles Department of Health Services, aimed to help at-risk families get the resources they need. One Degree built the technology infrastructure for the referral network, using its database of 8,000 nonprofit and social service resources in Los Angeles County. Comprising 31 community-based organizations (CBOs) linked to clinical settings within LADHS and the UCLA Olive View and Harbor Clinics, the network streamlines the client referral process from health agencies to CBOs, enabling clients to benefit from a diverse range of support services.
The Eureka Clinical AI platform, from ConcertAI's TeraRecon, now provides clinicians with the artificial intelligence and deep learning technology necessary to automatically detect and segment lung nodules and calculate coronary artery calcification through solutions from Coreline Soft. Coreline Soft offers artificial intelligence algorithms for use in medical imaging, specializing in heart and lung imaging. Their AVIEW CAC algorithm is designed for calcium scoring in the chest and cardiac areas and can be used to automatically segment the heart and surrounding structures and accurately analyze calcified plaques in coronary arteries. Their AVIEW LCS+ algorithm is designed for cancer screening in the chest area and can be used to detect lung nodules, measure emphysema index, and calculate CAC on non-gated scans. Both algorithms are designed to be used with CT scans.
Amendola, a healthcare technology and life sciences public relations and marketing firm, announced that Kalderos, creator of the world's first Drug Discount Management platform, has chosen the firm to amplify client successes, thought leadership, and industry best practices. Amendola is implementing a comprehensive PR plan to demonstrate Kalderos' industry-leading technology and services, new offerings, accomplishments, customer wins, and industry partnerships.
LeanTaaS, a provider of AI-powered and SaaS-based capacity management, staffing, and patient flow software for health systems, announced a new strategic relationship with Siemens Healthineers, a medical technology company. Under the terms of the agreement, this relationship will help enable large hospitals and health systems within the Siemens Healthineers network drive outcomes, including improved patient access, physician and staffing satisfaction, and financial performance. The Siemens Healthineers network can now deploy system-wide tools designed to optimize capacity supported by the powerful combination of LeanTaaS' Artificial Intelligence and Machine Learning -based predictive and prescriptive analytics solutions and the enterprise-wide management expertise from Siemens Healthineers.
Hong Kong Science and Technology Parks strengthened its strategic partnership with AstraZeneca, one of the world's leading pharmaceutical companies. The goal of this collaboration is to position Hong Kong and the Greater Bay Area as a trailblazer in life science innovation and serve as a model for the region. This marks a milestone that HKSTP has entered into a multidimensional collaboration, which includes technology and data sharing, with a life science corporation. Since 2021, AstraZeneca and HKSTP have been collaborating, and this partnership will not only continue but also be upgraded. The extended collaboration involves AstraZeneca and HKSTP supporting and providing services to startup companies under the HKSTP co-incubation programme. Additionally, the collaboration includes attracting more overseas and China mainland companies to the HKSTP community, with the aim of connecting them with hospitals, key opinion leaders in the Greater Bay Area, and universities in Hong Kong.
ObservSMART, a proximity-based patient rounding solution, announced that Flyland Recovery Network has recently implemented its healthcare technology to ensure resident safety in their treatment centers across Florida and California. InvisALERT Solutions created ObservSMART to ensure safety and improve quality of care for vulnerable patient populations. The partnership with InvisALERT allows ObservSMART to leverage their technology by thoroughly documenting and validating required patient observations. The Flyland team will receive real-time reminders for patient checks through the ObservSMART app, and in the event of a missed observation or any other safety concern, supervisory alerts will be issued. This immediate intervention and proactive risk mitigation allow us to further provide the highest standard of care, specifically to those patients with higher acuity. The utilization of ObservSMART will bring a new level of precision and insight to the Flyland Recovery Network's quality improvement initiatives currently in place.
MedCerts, a provider of online career training in allied health and information technology, announced a new partnership with the non-credit division of a major public research university; Lifetime Learning by Ball State. Several certificate training programs are now offered in the Lifetime Learning by Ball State catalog, including Phlebotomy Technician, Surgical Technician, Cisco CCNA Network Associate, and Cloud Computing Technician.
XRP Healthcare announced another partnership with Signals, a company that leverages molecular information - Resonant Molecular Signaling - to develop products that encourage our bodies to naturally return to a state of well-being. Since its inception in 2019, Signals has harnessed over forty years and millions of dollars of research and clinical studies to create an infused tablet with specific energy signals that restore communication within and between cells to promote wellness and bring the human body back into a state of homeostasis.
athenahealth, a provider of network-enabled software and services for medical groups and health systems nationwide, and Smile Foundation announced the expansion of their partnership with the launch of a second mobile medical unit, as part of the Smile on Wheels initiative, in Bengaluru, India. The mobile medical unit provides free care to underprivileged and underserved communities in Karnataka state. The expansion is a result of the success of the partnership's first mobile medical unit, which was launched in August 2021 to help strengthen public health infrastructure and provide primary healthcare to Chennai residents. To date, the original unit has served more than 25,000 people. athenaGives, athenahealth's corporate social responsibility program, provides financial support for the Smile on Wheels mobile medical units.
Providence, a not-for-profit health system serving the Western U.S., and GRAIL, a healthcare company with a mission to detect cancer early when it can be cured, announced the expansion of their partnership to offer multi-cancer early detection screening as part of clinical care to eligible individuals across the entire Providence health system. Through the partnership, eligible patients at Providence's 52 hospitals and 900 clinics across seven states will have access to GRAIL's Galleri® multi-cancer early detection test, as part of a comprehensive range of health services. In clinical studies, Galleri has demonstrated the ability to detect signals across more than 50 types of cancers — more than 45 of which lack recommended screening tests today. When a cancer signal is detected, Galleri can help ascertain where in the body the cancer is located with high accuracy, all from a single blood draw. In addition to broadening access to MCED testing, the expansion supports innovative diagnostics and genomics research aimed at improving cancer screening and treatment.
Health Catalyst, a provider of data and analytics technology and services to healthcare organizations, announced a multi-year partnership with Contexture, the largest health information exchange organization in the west. Contexture supports the flow of health information between thousands of physician practices, hospitals, long-term care facilities, labs, radiology centers, and other healthcare organizations. Ensuring that Contexture participants have real-time access to data across geographies and within care team workflows is essential. To support this critical work, the new partnership will focus on streamlining Contexture's current technology platforms into one unified technology stack, empowering the organization with new efficiencies and a sustainable, scalable platform to support data migration across Contexture's network.
HealthEquity, a health savings account custodian, announced a strategic collaboration with Microsoft to modernize healthcare benefit administration through Microsoft Azure. The company's investment in Azure furthers the HealthEquity "cloud-first" strategy to unite, simplify and modernize its technology capabilities to support the healthcare needs of clients and members. HealthEquity will develop new opportunities that will enable them to pioneer and scale innovative and personalized experiences for their customers, partners, and teammates. This means new tools and products to help them manage their benefits easier, using real-time data with greater flexibility. The HealthEquity transition to the cloud will also further improve their security of data, financial assets, and customer privacy.
Duality Technologies, a provider of secure data collaboration for enterprises, announced its partnership with Tel Aviv Sourasky Medical Center; the partnership enables TASMC's partners network to easily collaborate on sensitive data while preserving privacy of patients and complying with regulation. Duality's platform was successfully piloted by TASMC, proving that Real-World Data analysis yields accurate results when performed on data protected by Duality Platform.
Onera Health, a company transforming sleep medicine and remote monitoring, announced an exclusive strategic partnership with MedBridge Healthcare, a leading provider of sleep management services including sleep screening, in-center, inpatient and home diagnostic testing and therapy coordination. This new partnership aims to broaden access to Onera's medical-grade PSG-as-a-Service solution, further improving the patient experience and lowering the operational burden currently faced in many sleep clinics across the US.
Healthy Together, a technology company that provides solutions to health and human services departments, announced its partnership with the Inter-Tribal Council of Oklahoma to modernize their Women, Infants, and Children program. The partnership will provide the Inter-Tribal Council with access to Healthy Together's technology and expertise to improve the delivery of nutrition assistance benefits to Native American and other qualified families and children in Oklahoma. Healthy Together's platform will help ITC streamline the delivery of these critical services, providing families with easier access to benefits and more efficient administration of the program. The platform will also help the Inter-Tribal Council comply with federal regulations and improve reporting and data collection.
Ecommerce health care marketplace Accarent Health expanded its network with the addition of ChristianaCare. Accarent Health – the web platform offering the greatest number of complex medical procedures with transparent bundled pricing for easy comparability – now offers its patients access to ChristianaCare's bariatric surgery program and numerous heart and vascular surgeries, including bypass, valve replacement and endovascular valve replacement.
TruLite Health joined forces with Morehouse School of Medicine to create healthcare's first Health Equity Coaching Certification program. This collaboration seeks to create a new role specifically designed to enhance an organization's ability to create advocacy at the patient level and address health equity issues that negatively impact outcomes. As a component of TruLite's Truity health equity platform, this new coaching role is integrated into the workflow and incorporates personalized health equity insights into tailored sessions delivered by TruLite's coaches or certified client care team members. Morehouse School of Medicine is one of the nation's leading primary-care oriented medical schools and has decades-long experience in promoting health equity. The partnership will leverage MSM's curriculum and expertise to design an innovative health equity training program to support Truity, the industry's first comprehensive health equity platform, and its health equity coaches. The new program will set the standard for health equity coaching and will be a core requirement for all certified TruLite Health Equity Coaches.
CareDx and Miromatrix Medical announced an exclusive partnership aimed at advancing the next wave of innovation using fully transplantable human bioengineered organs. CareDx will develop an innovative testing solution for Miromatrix to use in pre-clinical animal models and will be the exclusive provider of donor-derived cell-free DNA (dd-cfDNA) testing services for use in human clinical studies to non-invasively assess acute allograft rejection in Miromatrix's pipeline of human bioengineered organs.
Albertsons Companies announced that it has partnered with global financial services technology company FIS, which represents supplemental health benefits administrators including Fresh Connect, PayForward and WEX™that utilize its technology payment platform. Additionally, Albertsons Cos. is entering into a partnership to accept benefit cards from Soda Health, which works to improve health equity by tailoring benefits based on individual needs. Customers with FIS and Soda Health-integrated benefit cards will now be able to make purchases on eligible food and health items at Albertsons Cos. banner stores including Safeway, Albertsons, Jewel-Osco, Vons, Shaw's, Tom Thumb and ACME.
Tel Aviv-based digital health company Longevity AI emerged from stealth, unveiling its platform that allows hospitals, insurance providers, and other medical organizations to track and monitor the health of their patients in real-time. Longevity AI revealed that it has joined forces with KSM, the research and innovation arm of Maccabi Healthcare Services, Israel's leading health maintenance organization, to "model the aging process and slow it down with tailored medical AI." Using anonymized big data resources, the partners will conduct joint research designed to help medical professionals proactively prevent chronic disease – initially focusing on cardiovascular disease, the world's leading cause of death.
3CLogic, a voice-enabling and cloud contact center solution for ServiceNow, announced the recent selection of its platform by North Mississippi Health Services, one of the largest providers of healthcare services in Mississippi through its network of 45 primary and specialty clinics and hospitals. The technology partnership will support NMHS's commitment to quality care and speed of service to both its 7,200 employees and over 730,000 patients across 24 counties.
Acentrus Specialty, an integrated care network and specialty pharmacy solution for health systems, announced a new partnership with Atlas Health, a provider of philanthropic aid automation to improve access, affordability, outcomes and health equity for vulnerable populations. Atlas Health's platform connects patients to patient assistance to support health equity initiatives, improve staff productivity and satisfy pharmacy accreditation standards. The partnership will provide more than 140 health systems, academic medical centers, and community hospitals in the Acentrus network with access to the Atlas Health platform to automate philanthropic aid for millions of patients in need of financial assistance for medications.
etherFAX, which offers a secure document delivery platform, announced its partnership with MaxMD, a provider of secure healthcare information technology and interoperability solutions. Together, MaxMD and etherFAX are enabling healthcare organizations to improve care coordination by providing innovative solutions that convert paper-based faxes into Direct Secure Messages.
Vibe Health by eVideon, a provider of hospital smart room technology and digital workflow solutions, announced a new partnership with Aiva Health, a virtual health assistant that provides voice-powered care for hospitals and senior living communities. Through this partnership, the Vibe Health platform integrates with the Aiva platform to harness the power of voice assistants to create a contactless smart room for patients, families and clinicians.
Starting in September, a new, flexible online learning option will be available to Nova Scotians who want to become medical laboratory technologists. Up to 40 people will be accepted to the program, created through the Province's partnership with the Michener Institute of Education at University Health Network. People in the new program will sign a return of service agreement for a position with Nova Scotia Health. Another program through the Michener institute is now helping five internationally trained medical laboratory technologists get ready to work in Nova Scotia. In January, they began a 16-week bridging program that will prepare them for their licensing exam. While they wait to take the exam, they will work with conditional licences and help fill critical labour needs at Nova Scotia Health.
Altera Digital Health announced that Bergen New Bridge Medical Center, New Jersey's largest hospital and a clinical affiliate of Rutgers New Jersey Medical School, has expanded its Paragon electronic health record partnership for an additional five years. In addition to expanding the successful partnership between the two organizations, the medical center will also implement Paragon Ambulatory Care EHR, as well as Microsoft Azure hosting and several other Altera solutions. Bergen New Bridge Medical Center, the fourth largest publicly owned hospital in the nation, is a full-service, 1,070-bed safety-net hospital that provides ambulatory, acute, mental health and substance use disorder treatment and long-term care services to Bergen County, New Jersey.
Healthcare specialists Bravo Pharma officially entered a strategic partnership with AI-powered healthcare company G42 Healthcare. In addition to this partnership, Bravo Pharma has also organized and participated with G42 Healthcare in a Conference dedicated to Clinical Genomics, Proteomics and Somalogic at Republicans Oncology Centre Tashkent Uzbekistan, attended by doctors from various oncology regional hospitals and the specialists from G42 Healthcare Abu Dhabi, Dr. Azza Attia and Mohd Rafiq M Zuraiqi. For Bravo Pharma, this strategic partnership with G42 Healthcare signals an increased effort in creating AI-based health services across the region and beyond through best-in-class integrated and multidisciplinary care in Central Asia, Africa and India by building highly efficient clinical reporting systems using bioinformatics and AI.
ADM, a global leader in nutrition that powers many of the world's top food, beverage, and health and wellness brands, and Brightseed, a bioactives company and a World Economic Forum Global Innovator, announced a global joint partnership to develop evidence-based functional synbiotic products that target microbiome optimization with an undisclosed investment. ADM is leveraging Brightseed's artificial intelligence (A.I.) platform, Forager®, to decipher the molecular interactions between dietary plants and gut microbes, and their potential impact on human health.
ActiGraph, a provider of wearable technology and scientific services for academic research and clinical drug development, officially partnered with Precision Digital Health, whose life science platform powers next generation clinical research, lowering drug development costs and expanding patients' access to treatment. PDH is joining ActiGraph's Accelerant partnership program, designed to advance the use of digital health technologies in clinical development by simplifying CROs' and technology vendors' access to raw data streams. PDH's platform aggregates participant data from multiple sources, such as ActiGraph's wearable DHTs, to provide key clinical insights to multi-disciplinary teams. This partnership will enable PDH to more efficiently present real-time participant journeys and meaningful clinical outcomes to end users.
AGC Biologics announced that a service agreement was signed with The Jikei University in Japan. Under the agreement, AGC Biologics will assume a technology transfer and feasibility study for a drug product focused on the treatment of Idiopathic pulmonary fibrosis at our center of Cell and Gene Excellence in Milan. In the feasibility study, scientists at its Milan site will focus on identifying proof of concept and viability for developing a prototype for an exosome-based treatment for IPF derived from bronchial epithelial cells. Current research at The Jikei University School of Medicine has revealed extracellular vesicles extracted from a bronchial epithelial cell can potentially play a vital role in IPF pathogenesis. If the feasibility study is successful, pre-clinical studies may commence in the coming year.
EatLove, a digital health company specializing in personalized nutrition, and Cooper Aerobics, an authority on health and wellness for more than 52 years, announced an industry-leading partnership to optimize daily nutrition to support fitness and health. Cooper Aerobics will offer Cooper Fitness Center members a truly individualized nutrition prescription powered by EatLove's LENA Nutrition Intelligence technology that combines proven nutrition science with individual client data. Members will have an always-on personalized feed of nutritionally adherent meals and snacks, offering inspiration and solutions for every eating situation.
PredictionHealth, an artificial intelligence healthcare technology company, announced a new partnership with PromptEMR, a next-generation physical therapy practice management software company. This partnership will allow Prompt customers to seamlessly leverage PredictionHealth's PT Practice Intel service, a proprietary AI system that analyzes every word of every sentence across 100% of therapists' charts to provide unprecedented visibility into the health of a practice. The intuitive platform offers AI-generated insights to help automate compliance, optimize reimbursements, and maximize efficiency.
The ALS Association and the Focused Ultrasound Foundation are partnering to advance transformational treatments for people with ALS. Leveraging a $500,000 ALS Association Partnership Grant and $500,000 in matching funds from the foundation, this new collaboration will support research into diagnosing and treating ALS using focused ultrasound technology. The ALS Association and the Focused Ultrasound Foundation intend to extend up to $1 million in research funding to develop innovative treatment platforms for ALS. Novel strategies that will be considered for this funding opportunity include – but are not limited to – employing focused ultrasound–initiated BBB opening and targeted drug delivery to enhance delivery of gene therapies, viral vectors, and stem cells. Projects involving the use of BBB opening to enable liquid biopsy to help diagnose and monitor disease progression are also of interest.
FOX Rehabilitation, a provider of Geriatric House Calls, is extending its ability to serve older adults with remote therapeutic monitoring by partnering with OneStep, a platform for digital therapy using pioneering science that turns any smartphone into a clinical-grade motion analysis lab. OneStep's remote care platform allows FOX clinicians to extend patient care beyond in-person visits, to improve clinical outcomes, enhance patient engagement, reduce healthcare costs and continue its reputation as a healthcare innovator. The partnership provides unprecedented functional insight into the older adult population. OneStep's mobile app for motion analysis identifies changes in gait parameters and function mobility assessments that are correlated with an increased risk of falling and hospitalization. The patient is also more engaged during and after therapy via dynamic, video-based home programs. Data is received in real-time with ongoing notifications to the clinician, allowing for proactive intervention.
iZafe Group, a Life Science company that conducts research, development and marketing of digital medical solutions and services for safer medication management at home, announced that the company signed a cooperation agreement with MDM Pulse for the right to sell and market the pharmaceutical robot Dosell in Portugal. The medicinal robot Dosell is a Swedish-made digital aid for safer medication at home and for people living in nursing homes. Dosell is integrated into welfare platforms and is sold as one of several integrated digital aids via partners.
Since 1921, Delgado Community College has served the greater New Orleans region by providing higher education and career opportunities aligned with the regional economy. Now, in partnership with Ochsner Health, Delgado students will get more opportunities to pursue meaningful careers in healthcare in the state-of-the-art Ochsner Center for Nursing and Allied Health, opening on Delgado's historic City Park campus. Together, Delgado and Ochsner will leverage the new nursing and allied health center to meet critical workforce demands, provide more opportunities for local graduates in high-wage careers, and proactively pursue the career development of minority and disadvantaged students.
A federal judge in Texas on Friday halted the Food and Drug Administration's approval of the abortion pill mifepristone. In a 67-page opinion, U.S. District Judge Matthew Kacsmaryk said the FDA's two-decade-old approval violated a federal rule that allows for accelerated approval for certain drugs and, along with subsequent actions by the agency, was unlawful. He put his decision on hold for seven days to allow for the Biden administration to appeal to the U.S. Court of Appeals for the 5th Circuit. The Biden administration indeed filed its notice of appeal late Friday night.
M&A
Funding Roundup
(Image source: watford.gov.uk)
Support VatorNews by Donating
Read more from our "The Future of Healthcare" series
June 26, 2023
Aledade raised $260M; Zocdoc partnered with Elation Health; Eli Lilly acquired Dice
Read more...
June 19, 2023
Simple HealthKit and Walmart partnered; Electronic Caregiver raised $95M; Aya bought Flexwise Health
Read more...
June 12, 2023
Alkeus Pharmaceuticals raised $150M; Care.ai partnered with Samsung; DoseSpot bought pVerify
Read more...
More episodes