Problems still remain, though, including SVB's failure and a dead IPO market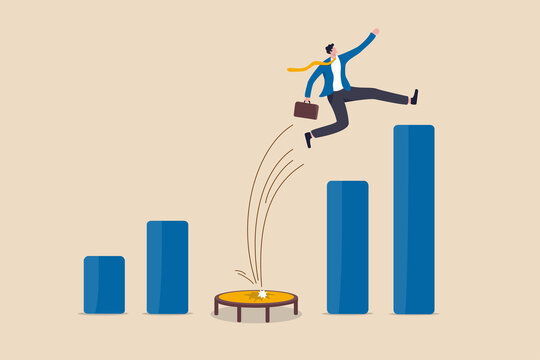 2022 was a rough year for digital health, with every single quarter ending up down from the one prior. In the end, 2022 wound up down 48%, from $29.2 billion in 2021 to $15.3 billion.
Obviously, the question going into 2023 was whether that trend would continue, or if things would finally start turning around. Now we have our answer, and it's a mix of good and bad: investments were up in the first three months of the year, according to numbers out from Rock Health on Monday, however the situation is more complicated than it seemed to be at the start of the year.
In all, Q1 saw $3.4 billion raised across 132 deals, up 26% from the $2.7 billion raised in Q4, for an average deal size of $25.9 million. Year-to-year, investments are still significantly off from where they had been, going down 43% from $6 billion in Q1 of 2022, while the number of deals fell by 30%.
Q1's $3.4 billion includes six so-called mega deals, aka those that were $100 million or more, matching the combined total of the previous two quarters.
Companies that raised mega deals at the start of the year include Monogram Health, a value-based specialty provider of in-home evidence-based care and benefit management services for patients living with polychronic conditions,, which raised $375 million; ShiftKey, a healthcare staffing technology company, which raised $300 million; Paradigm, a healthcare technology company focused on improving access to clinical research for patients, raised $203 milliion; ShiftMed, a company that looks to solve the nursing shortage by offering flexibility and security to nurses, which raised $200 million; Gravie, an employer health benefits company, raised $179 million; and Vytalize Health, a risk-bearing provider enablement platform, raised $100 million.
In total, these six deals alone accounted for 40% of funding in Q1, which the report notes, "signals that the current market is being driven by a select group of large, high impact transactions."
Not out of the woods yet
Despite the increase in funding from Q4, digital health isn't out of danger just yet: according to Rock Health, if funding for the next three quarters matches the average funding across the prior three quarters, 2023 would still see the lowest level of funding since 2019.
The report also cited a number of potential issues standing in the way of the space fully coming back, the biggest one being the failure of Silicon Valley Bank in March, which slowed down momentum that digital health had been seeing in January and February.
"Digital health startups and funders of all sizes were depositors with Silicon Valley Bank. SVB's collapse nearly precipitated a liquidity crisis in the sector, and concerns circulated that startups might need to engage in distressed debt buys or raise emergency bridges—possibly with 'lender-friendly' terms or at slashed valuations—in order to secure working capital," wrote Rock Health, which also noted that those particularly affected were those companies that didn't have investors who were as well established.
As such, the company expects more conservative investing to occur over the next few quarters.
Another factor is a continued lack of exits, partially due to poor performance of those already on the market; publicly traded digital health companies fell 38% from the start of Q3 to the end of Q4, far above the overall 5% dip that the S&P 500 saw, leading to literally no healthtech IPOs all in Q1. Instead, later stage companies are still raising funding, with companies at the Series D stage raising $58 million in Q1, already nearly totaling all of the Series D funding from 2022. And those investors are demanding those later stage startups streamline operations, which has led to a number of them laying off large percentages of their staff, even as they raise more funding.
Finally, Rock Health also cites the regulatory environment as a pediment to digital health investing, notably the end of the COVID-19 public health emergency at the end of May, which will have a major impact on telehealth companies, especially, while states are begining to undo expanded Medicaid coverage, which will led millions of people to lose benefits.
"As we approach the horizon of post-pandemic healthcare regulation, certain digital health startups that relied on COVID-era measures as business catalysts will be forced to adjust their modi operandi," Rock Health wrote.
But things are not all bad in that department either; as the company notes, "these new regulations also open doors for new innovation opportunities, making room for digital programs supporting Medicaid navigation and new startups that can streamline compliance practices."
(Image source: ftcdn.net)
Support VatorNews by Donating
Read more from our "Trends and news" series
June 01, 2023
That will include general surgery, such as orthopedics, bariatrics, and hernia
Read more...
May 31, 2023
The two healthcare organizations will deploy Suki Assistant across their entire organizations
Read more...
May 25, 2023
The company charges $129 per month to give people personalized health plans
Read more...
More episodes