Join us at our Becoming Us group therapy sessions on July 9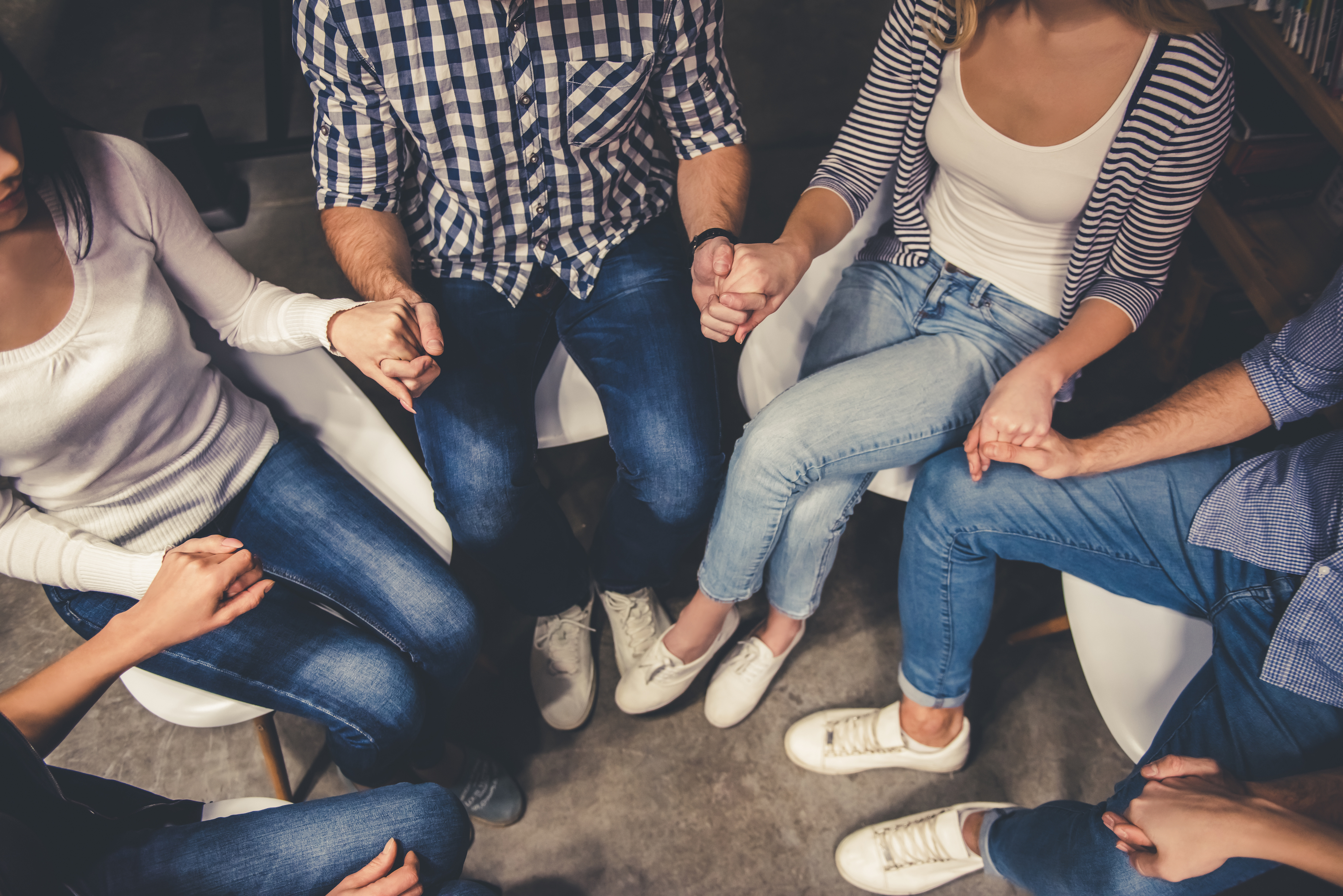 Thanks to COVID, there's been a rise in the need for mental health services, with companies like 98point6 and Amwell raising big new funding rounds just to keep up with demand and add new therapists to their platforms. Our already sizable mental health problem has only been getting worse.
One contributing factor the shelter in place and social distancing we've all had to endure for the past few months; even before the pandemic, more than 60 percent of the country reported feeling loneliness and that number has no doubt gone up. Those kinds of feelings can make people feel even more isolated; not only that, but they can affect on our physical health as well, potentially leading to an increased risk of heart disease, stroke, dementia, high cholesterol and diabetes.
That's why, on July 9, Vator and BetterHelp are launching our inaugural group therapy sessions called Becoming Us (tickets are still available, register here!). The program format is similar to groupinars, in which a counselor will talk about the specific ailment with Vator CEO Bambi Francisco moderating the discussion. If anyone wants to share their stories or ask questions, they could do so anonymously or in video, or they can just sit back and listen to other like-minded people. Each month represents a specific topic, with the first centered around solitude.
Group therapy can be more effective than individual therapy
While both group therapy and individual therapy have their advantages and disadvantages, depending on what each individual person needs, in certain circumstances group therapy has shown to have a greater effect than individual psychotherapy, such as in schizophrenia.
According to Gary Burlingame, PhD, a professor of psychology at Brigham Young University, there have been more than 50 clinical trials that have compared patients who were randomly assigned to individual or group treatment and in all of those studies "overwhelmingly support the equivalence of the two formats in producing the same degree of improvement for several disorders."
Burlingame specifically believes that group therapy is effective for things like major depressive disorder, bipolar disorder, panic disorder, post-traumatic stress disorder, social phobia, obsessive-compulsive disorder, bulimia nervosa, binge-eating disorder, substance use disorder, schizophrenia, borderline personality disorder and general personality disorder.
Group therapy can also beneficial to the therapist, Nina Vasan, Chair of the Committee on Innovation at the American Psychiatric Association, said at Vator's Future of Behavioral and Mental Health salon in May. She noted that studies have shown that therapy gets the same results for people as one-on-one therapy, while also allowing therapists to maximize their time.
"You lose some elements of the one-on-one attention, but then you gain the group perspective and multiple people to have as a support system and everything in the group. For a long time, we've known that group therapy is incredibly effective and makes a lot of sense from a systems perspective," she said.
In fact, Vasan believes that group therapy will now be more successful in a digital setting because it lessens the time constraints on the patients as well.
"Why has it not been successful in the past? Because we've tried to have it in an in-person setting," she said. "Who's been able to make a 7 pm for 12 weeks in a row for anything? That's pretty near impossible. Moreover, getting the same five or 10 or 12 people to make it at that same time, that just doesn't happen."
Men are seeking care, especially Black men
During Vator's Future of Virtual Care event last month, Russell Glass, CEO of Ginger.io, noted an increase in the number of men using the platform since the start of COVID-19.
"It's presenting in a number of different ways. One is that we used to see women approach Ginger and ask for help from Ginger at a far higher clips than that. That's flipped during this period. So, we see far more men showing up than women right now, and we think part of that is the reduction of stigma. That it's not that these men didn't have a need before but part of it is that that stigma has been reduced so they're willing to reach out for help," CEO Russell Glass said.
"The second thing we think in some of the research we're doing is that women, historically, have had more balancing to do between career and home life. And so, this isn't as big a shift to women as it is to men who didn't have all of that balancing to do before and now they've got work life, family balance that they're trying to deal with everybody at home at the same time. So, there are there are some differences."
Men in general are seeking more care, and group therapy has been shown to be particularly effective for Black men, according to Dr. Michael Laurent, a California State University Dominguez Hills professor and psychologist, who has been running a support group for African American men for the last 30 years.
"They work better in group format. Something about the brotherhood or something about the camaraderie or unity," he told ABCNews, noting that he has seen an increase in interest following the recent events around the death of George Floyd.
"They don't know what to do because they're at a point that they're going to pop. Where their anxiety and the depression and they don't know how to deal with being targeted."
Companies offering group therapy
A number of companies have offer group therapy for their customers, including Hims, an e-commerce wellness brand made for men with products for skin care, erectile dysfunction, and hair loss. The company launched its group therapy sessions in April.
"Mental health care was always on our roadmap, but due to the COVID-19 pandemic and subsequent social distancing measures, we see a critical need to accelerate this treatment option. Our nation is facing an escalation of mental health crises, and we feel a deep responsibility to make virtual support available that is easy to access from home," the company wrote.
Another company that offers these types of sessions is Talkspace, which actually started out as a platform for group therapy sessions, before moving to text-based therapy. It added a group therapy feature back in in 2016.
Some of the benefits the company outlines of group therapy include meeting other people with similar problems, learning to relate to strangers, and finding insight into yourself and your actions.
"When you're struggling with a mental health condition like post-traumatic stress disorder (PTSD) or major depression, it's easy to believe you're suffering alone, or that no one else could understand the struggle you've been through. But once you start group therapy, you'll quickly find that's not accurate."
Support VatorNews by Donating
Read more from our "Becoming Us by BetterHelp" series
November 20, 2020
Entrepreneurs share their journeys via "Becoming Us" a BetterHelp series
Read more...
November 20, 2020
BetterHelp's 11/19 "Becoming Us" session on "Purpose" with Joy Berkheimer
Read more...
November 09, 2020
Entrepreneurs share their journeys via "Becoming Us" a BetterHelp series
Read more...
More episodes
Related Companies, Investors, and Entrepreneurs
Startup/Business
Joined Vator on
BetterHelp changes the way people get help to conquer life's challenges.
Facing obstacles alone can be daunting. Support and guidance from a professional counselor has been shown to make big changes. We created BetterHelp so anyone can have convenient, discreet, and affordable access to professional help.
Joined Vator on
Chair of the first APA Committee on Innovation; Founder + Director, Brainstorm: The Stanford Lab for Mental Health Innovation