Talkspace was originally called Talktala, and focused on video group therapy sessions
[Editor's note: Future of Behavioral and Mental Health with BetterHelp, Headspace, Ginger.io, Providence Hospitals, UnitedHealthcare Optum, Khosla Ventures, Oak HC/FT and more has become 4 virtual conferences! Register one time for all 4 events! REGISTER. We also have our The Future of Virtual Care event on July 1. You can register for that HERE.]
Our when they were young series is a look back at the modest days of startups, what traction they had in their first few years, and how they evolved. In the end, we hope to provide a glimpse into what great startups looked like in their first three years.
Stories like these are always well received because it reminds us that anyone, regardless of pedigree and environment, can rise above the noise and have great influence. They show us the value of being resilient, persistent, and committed. If we can follow their footsteps, maybe we too can have similar success.
This segment is on Talkspace.
— Talkspace's First Year —
Founders: Oren Frank, Roni Frank
Founded: June 2011
Initial company description: Talkspace is called Talktala, which is a mix of English and Sanskrit.
"The 'talk' part is obvious. We created an environment where people can meaningfully talk, share, and learn," the company writes on its website in 2012. "Which leaves us with 'what's 'tala?' Well, the answer to that is written in Sanskrit on a 12 century old scroll which is kept in our vault and will only be revealed in the event of global peace or destruction- whichever comes first."
The company is founded by Israeli husband and wife Oren and Roni Frank after their marriage is saved by couple's therapy.
"This is where Roni and myself both fell in love with this profession that's called therapy, or psychotherapy, and this is where the seed was sown where we said, 'How come not more, many more people actually have access and have the privilege, have the value and the help that is generated by a great therapist?' And so that happened and we went to Iris and it was sometimes fun, sometimes less fun, as you could imagine, but we ended up staying together and having two wonderful daughters, and having then an adopted third child called Talkspace," Oren Frank says in 2016.
Business model, at founding: Talktala's original model is to be a video platform for group therapy sessions.
After finding little traction, the company eventually changes its model to revolve around individual therapy sessions with a focus on messaging.
"In 2011, the first service we offered was group video therapy: a scheduled video chat to happen synchronously (in real time) between a therapist and four or five people, who could split the cost of a single session. After we launched, nothing happened for a few months. People simply weren't interested in purchasing group video sessions," Roni Frank says in 2017.
"Our 'Aha!' moment happened by chance. At the time, our website had a landing page with a grid of available therapists, each with a photo and bio. At the bottom of the page, we had a button for Customer Support, which we eventually realized users were interpreting as 'clinical support.' Since we were so small, I was the person checking Customer Support emails. Even though we weren't selling sessions, we were getting emails with notes about their personal problems, anxieties, and questions. Our main takeaway was that people wanted to be able to vent privately, on their own time."
Launch, at 11 months from founding: Talktala launches on May 15, 2012
"The online support group is almost as old as the Internet. It easily overcomes location, limited budgets and desire for anonymity. Online therapy arrived a bit later, with studies as early as 2009 supporting the theory that an online chat with a psychotherapist could be successful at helping people with depression," writes Gigaom.
"Now Talktala, a startup that launched Tuesday, aims to combine the best of both approaches to online mental health support. The company offers group sessions led by a certified therapist."
First funding, at 11 months from founding, at launch: The company is launched with $650,000 in seed funding from angel investors in New York and Israel.
— Talkspace's Second Year —
Celebrity endorsement, at one year from founding, one month from launch: In June 2012, reality TV star Kendra Wilkinson mentions Talktala on her blog.
"Talktala.com offers safe and secure sessions with licensed therapists and real people for real conversations. I mean, everyone can relate to topics like "Relationships are complicated," "How to heal a broken heart," or "Why am I always stressed out?" Right?! Whatever you're dealing with, it's there," she writes.

"This is an amazing new way to start working on some real issues and get legit guidance and understanding from people who are going through the same stuff as you. Whatever you're going through, there is someone who will listen and help at Talktala."
Endorsement, at one year and three months from founding, four months from launch: In September 2012, Adam Singolda, the founder and CEO at Taboola, endorses Talktala in an article for Video Insider.
"Then came talktala:_ -- a New York-based startup aimed at enabling people to "confront" in a scalable and, most important, an affordable way. Thousands of therapists are already signed up, ready to go online, and there are even more people on the other side looking for a session. The price? Less than $10 a pop (same as iced coffee and a croissant at Starbucks, mind you)," writes Singolda.
"I talked to the founders, husband and wife Oren and Roni Frank. Roni, super-charismatic lady, has a masters in psychology and has been an executive in the industry for many years. Oren is the ex-chairman of McCann Erickson Israel, and recently headed the McCann creative group here in New York. Both Roni and Oren are convinced it's time to make us all healthier by enabling us to confront our issues."
Op-ed, at one year and five months from founding, six months from launch: In November 2012, Oren Frank posts an op-ed for the Huffington Post called Therapeutic Conversations: A Shameless Future for Mental Health.
"Therapeutic conversations in groups are the future and will be key in solving many of the barriers mentioned here. Groups are essentially communities, and just like with group therapy, they create a sense of belonging, of continuity, of mutual support -- of the safety of not feeling alone with our problems. Groups also allow modern participatory platforms to reduce the cost of the expert by splitting it between multiple users, and allow synchronous and asynchronous access -- anytime and anywhere," he writes.
Partnership, at one year and seven months from founding, eight months from launch: In January 2013, Talktala partners with The Huffington Post for its GPS For the Soul app, which provides a real-time measurement of stress levels and connects users with personalized tools that help them course-correct.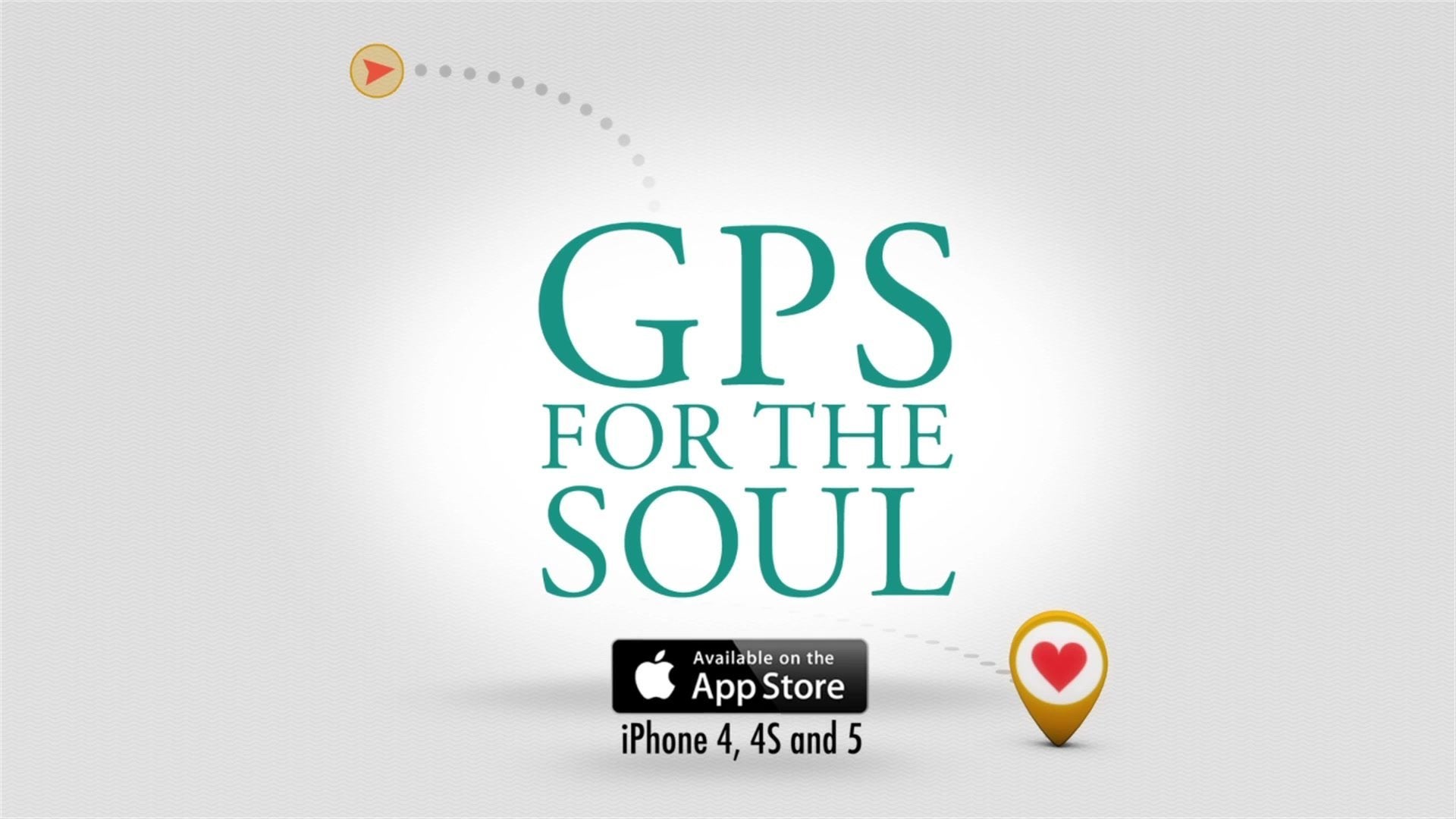 — Talkspace's Third Year —
Platform, at two years and one month from founding, one year and two months from launch: In July 2013, Talktala launches its iOS app
Promotion, at two years and two months from founding, one year and four months from launch: In August 2013, Irvin Yalom, emeritus professor of psychiatry at Stanford University, promotes Talktala in a post on Facebook.
"i've often been asked about my experiences with new digital methods of delivering psychotherapy. I must admit that at first i was very resistant to such approaches as skype therapy because i place so much value on the nature of the therapist-patient relationship and i feared it would be much diluted if therapist were not meeting together live in the same room. However over the last couple of years i've changed my mind about this. i've done a good bit of therapy via skype and feel the the work has gone well - as well as if it were face to face in the same room. I've seen patients in remote areas where there were no therapist within hundreds of miles, seen therapists in therapy who lived in small communities and knew all their fellow therapist, patients who were disabled and could not travel and also many patients from other countries who had been much affected by my writings and particularly wanted to work with me," he writes.
"Perhaps in the future therapy groups may also be offered on some of the new skype platforms. One inventive company Talktala.com has already made strides in this direction and the director, Oren Frank, recently told me they are now searching for additional therapists to participate. If any of my therapist - readers are interested they can find information on how to get involved at www.talktala.com."
Press coverage, at two years and nine months from founding, one year and 10 months from launch: In March 2014, Talktala is featured in an article called I Spilled My Guts To Strangers On Free Internet-Therapy Sites, in which write Laura Barcella tries out three online therapy solutions and discusses her experience.
"Talktala.com is the slickest of the three sites I tried. It has the most appealing design, and it helpfully provides sympathetic-looking photos of its roster of online therapists waiting, with bated breath, to help me. The site's mission? For "everyone [to] have real-time, simple, and affordable access to professional advice whenever and wherever we need it," she writes.
Name change, at two years and 10 months from founding, one year and 11 months from launch: On April 30, 2014, Talktala changes its name to Talkspace.
Second funding, at two years and 11 months from founding, at two years from launch: In May 2014, Talkspace raises $2.5 million in seed funding from Spark Capital, led by General Partner Alex Finkelstein, and SoftBank Capital, led by General Partner Jordan Levy.
AOL President of Video Ran Harnevo joins the company's board.
"Five years ago a couples therapist literally saved our marriage," Oren Frank says in a statement. "It is incredibly unlikely that our relationship would have survived if not for access to this service. Millions of Americans suffering with no access to help because of high cost and the stigma around therapy is a classic market failure situation - it is a massive mismatch between the huge demand for help and the widely available supply of talented therapists. The one-hour-a-week model just isn't enough anymore."
Traction, at two years and 11 months from founding, at two years from launch: In May 2014, Talkspace is reaching 50,000 patients and 40 therapists on its platform.
— Talkspace's Fourth Year —
Promotion, at three years and five months from founding, two years and six months from launch: In November 2014, Talkspace sets up two inflatable, transparent igloos called #PopupTherapy in the Flatiron district of New York City to promote the idea of seeking therapy in a public space without shame.
Third funding, at three years and six months from founding, two years and seven months from launch: In December 2014, Talkspace adds $1 million to its seed round from Metamorphic.
"Talkspace not only reinvented the way mental healthcare delivered, now primarily over a mobile device, but the way they were pricing the product allowed people to access mental health services in a greater and more frequent way. The company is expanding the market for mental health therapy by capitalizing on the unused time that therapists might have," Marc Michel, co-founder of Metamorphic Ventures, says in 2015.
Traction, at three years and six months from founding, two years and seven months from launch: In December 2014, Talkspace has 70,000 members and 100 therapists.
Platform, at three years and six months from founding, two years and seven months from launch: In December 2014, Talkspace launches its app on Android.
"We founded Talkspace with a mission to normalize therapy and adapt the experience to our lifestyles today," Roni Frank says in a statement. "Being on mobile has many advantages and launching on the world's biggest smartphone platform was a natural next step in fulfilling our vision of providing therapy for all."
Product, at three years and eight months from founding, two years and nine months from launch: In February 2015, Talkspace introduces couple's therapy.
"Couples therapy in a text-based format has several advantages that are not afforded in traditional face-to-face couples therapy. First, there is the opportunity for much more communication given the ability to share as much as one wants, without any interruptions. The ability to process one's own thoughts before writing them and sharing them in the therapy room results in partners communicating more appropriately and more efficiently," the company writes.
"The format also provides each partner the time and space to process their partner's response and reflect on what they've "heard" rather than only focusing on what they are going to say. Some individuals also find that they can explain themselves better through writing. This can then allow for more open and honest emotional expression, increasing intimacy among partners."
Fourth funding, at three years and 11 months from founding, three years from launch: In May 2015, Talkspace raises a $9.5 million Series A led by Spark Capital and SoftBank, along with existing investors Metamorphic Ventures and TheTime.
"Access to proper mental health care should be made available for everyone," Alex Finkelstein, General Partner at Spark Capital, says in a statement. "Mental illness affects one out of four people every year, and the awareness surrounding this global crisis has become even more prevalent in the past few years. Talkspace provides a professional, affordable and convenient alternative to traditional therapy, and we couldn't be more excited to continue supporting such a groundbreaking company."
Traction, at three years and 11 months from founding, three years from launch: In May 2015, Talkspace has 100,000 users and hundreds of therapists.
— Talkspace's Fifth Year —
Product, at four years and three months from founding, three years and four months from launch: In September 2015, Talkspace launches Social Media Dependency Therapy, which it describes as "a 12-week program to help people overcome the mental health issues social media causes or exacerbates."
"By developing an authentic online relationship with a licensed therapist on the Talkspace platform, a person can regain control over their dependence on social media and share in authentic ways that are meaningful to them," the company writes.
Promotion, at four years and four months from founding, three years and five months from launch: In October 2015, Talkspace installs a 30 foot mirror wall in New York City to raise awareness of the dangers of social media, though it has to be removed after just two days.
"The distorted reflections in the mirror symbolized how social media degrades our self image and exacerbates mental health issues. It warned against excessive or unhealthy use of social media by citing relevant research. Hundreds of people stopped to interact with the mirror and many shared their experience," the company writes.
Product, at four years and four months from founding, three years and five months from launch: In October 2015, Talkspace launches asynchronous audio and video messaging capabilities.
Product, at four years and 10 months from founding, three years and 11 months from launch: In April 2016, Talkspace launches its "Therapy for All" program, providing 500 months of free online therapy to people in low-income communities who don't have access to mental health services.
"Many therapists have reached out to me, telling me about specific cases where people really need help but can't afford the service, not even $25 a week; people without any income but with heartbreaking stories. There was a 25 year-old girl, unemployed, who was abused as a child for seven years by her father, or an 18 year-old transgender who was abandoned by his family and lives in public housing, or a 35 year-old man who told the therapist it took him four months to save $25 for one week of therapy," Roni Frank says while announcing the program at the 2016 Future of Therapy conference.
"We see so much pain on this platform, so many lonely and wounded people, without any support, without any resources, yet they still find the strength to reach out for help, driven by hope and the human spirit."
— Talkspace Today —
Talkspace has raised a total of $106.7 million.
Since the beginning of the year, the company has seen a 50 percent increase in active subscribers, to the point where there are approximately 50,000 subscribers active on the platform at any one time. The company recently partnered with Cigna to provide its 14 million customers, who are enrolled in employer-sponsored plans, to talk and text with licensed therapists on-demand.
Support VatorNews by Donating
Read more from our "When they were young" series
November 11, 2020
BetterHelp and Vator have teamed up for Becoming Us, a virtual group therapy program
Read more...
August 10, 2020
Ginger started by selling health data to providers, before pivoting to becoming a provider itself
Read more...
March 26, 2020
Zoom was originally known as Saasbee, had 500,000 users in less than six months
Read more...
More episodes
Related Companies, Investors, and Entrepreneurs
Startup/Business
Joined Vator on
Therapy for the Way We Live Today. A New York-based online therapy start-up, our mission at Talkspace is to make therapy affordable and accessible to everyone. We have a network of professional, licensed therapists available for consultations and long-term treatment plans, all via your smartphone or the web.
Just like an office visit, your conversations are 100% confidential in your secure chat room. Your therapist is waiting to help you make a real, lasting difference in your life. You can message your therapist anytime and anywhere, from your smartphone or the web, 100% safe and secure. Welcome to the wonderful world of therapy, re-invented for how we live today.
Joined Vator on
Marc is co-founding partner of Metamorphic Ventures, a New York City based seed stage venture capital firm focused on Transactional Media, the intersection between digital media and commerce.
Related News