Through this partnership, Wellness West members will receive a monthly grocery stipend of $79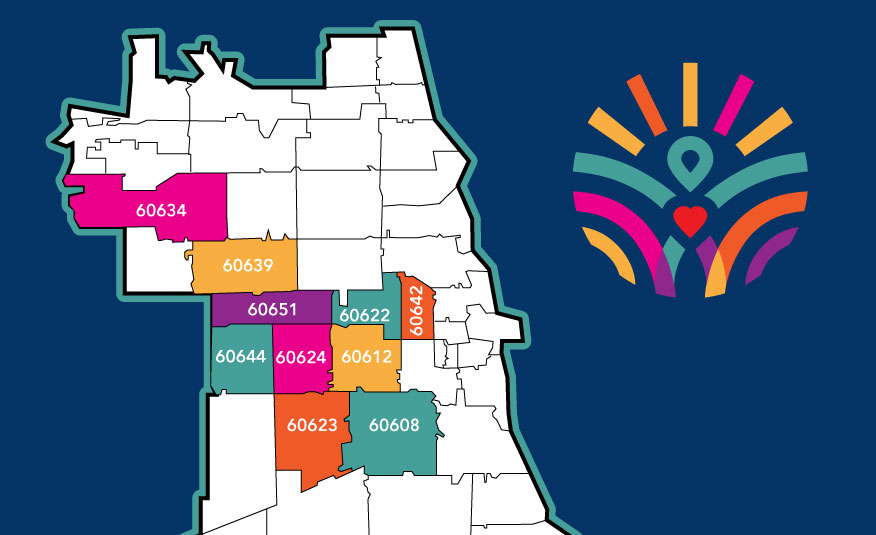 Among the initiatives launched when Instacart debuted Instacart Health a little over a year ago was a program called Fresh Funds, which allows organizations to provide funds for people to buy nutritious food from grocery retailers on the Instacart App.
The company recently released positive results from one of the first Fresh Fund pilots in Indiana, and now Instacart is bringing the program to Chicago as well through a newly announced a partnership with Wellness West, a coalition of Chicago's health and safety-net institutions.
Through this partnership, Wellness will launch a new "Food Connections" program, through eligible Wellness West members will receive a monthly grocery stipend of $79, delivered through Fresh Funds, that can be combined with other food benefit programs, such as SNAP or eligible supplemental health benefits.
A program like this is needed in Chicago, where 16% of households overall, including 29% percent of Black households, and 22% of households with children, suffer from food insecurity.
Wellness West addresses health equity needs of up to 200,000 uninsured and Medicaid-insured patients diagnosed with at least one of six specific medical conditions who live in 10 West Side zip codes. Instacart, meanwhile, reaches more than 95% of U.S. households, including 93% of food desert residents, and nearly 95% of households enrolled in SNAP.
"We are very pleased to be joining forces with Instacart to advance the cause of health equity," said Misty Drake, Executive Director, Wellness West, who also serves as the Vice President, Client Serves and Growth, for Medical Home Network, said in a statement.
"For the communities we serve, a whole person model of care that addresses social factors such as access to healthy food is essential. With this partnership, Instacart's state-of-the-art consumer-tech platform is brought to the mission of helping people across the West Side who are facing significant barriers to healthy dietary options."
Fresh Carts pilot results
In February, Instacart launched a pilot in Indianapolis with Partnership for a Healthier America (PHA) to expand its "Good Food for All" nutrition access and incentive program, the first phase of which provided families with pre-packaged boxes with approximately 50 servings of fresh fruits and vegetables weekly for 10 weeks. During the second phase, families were given $50 in produce credits per month for three months.
Results from the program showed 80% of respondents preferring produce credits over produce boxes, while 79% of those that received produce credits reporting that they planned to continue to eat more fruits and vegetables. Meanwhile, 78% said produce credits allowed them to purchase more fruits and vegetables than they could usually afford, and the same percentage said that produce credits helped their family build a healthy habit.
Instacart also revealed that its participants had higher satisfaction scores than those who received brick-and-mortar store credit, with many noting they favored the selection and choice available on the Instacart marketplace. Families that received Fresh Funds were also more than 10 times more likely to use all of their funds.
As a result of those numbers, Instacart and PHA revealed last month that would scale Good Food for All to four additional cities: 200 families in Denver, Colorado; 200 families in Englewood, New Jersey; 225 families in Milwaukee, Wisconsin; and 500 families in Washington D.C. In each city, Instacart and PHA will give families $60/month of Fresh Funds to purchase produce from local grocers available on the Instacart marketplace.
The stated goal for Instacart and PHA is to deliver 10 million servings of fruits and vegetables to underserved communities by 2025.
Instacart Health initiatives
Other initiatives in the Instacart Health program include Care Carts, which are designed to give healthcare providers and caregivers the ability to order groceries on behalf of someone else; for example, a clinician might want to deliver groceries for a patient's prescribed meal plan.
The company also launched Health Tags, which let customers view up to 23 item-level labels, including low-salt, low-sugar, keto, gluten-free, while they shop on Instacart.
Instacart also unveiled its Instacart Health Policy Agenda, which outlines the company's top three policy priorities and new advocacy commitments to help expand access to nutritious food and improve health outcomes. That will involve working with policymakers, researchers, nonprofit leaders, private sector partners, and others to help shape and enact policies at the federal, state, and local level with the aim of modernizing food assistance programs to increase equitable access to nutritious food; increasing the availability of affordable, nutritious food in underserved urban and rural areas; and providing equitable access to health-tailored groceries and food prescription programs.
In addition, the company also partnered with the Biden administration earlier this year on the White House Challenge to End Hunger and Build Healthy Communities, which encourages organizations and communities to participate by making bold and impactful commitments. Instacart announced it would be partnering with Boston Children's Hospital, along with at least four other major health care providers to create virtual food pharmacies and other food is medicine interventions using Instacart Health products within he next six months.
(Image source: wellnesswest.org)
Support VatorNews by Donating
Read more from our "Trends and news" series
November 29, 2023
Strategies for playing at online casinos
Read more...
November 29, 2023
The 5-year-old company is China's pioneer in the industry
Read more...
November 28, 2023
Nurses can add qualifications and preferences to their profiles, and set preferences for recruiters
Read more...
More episodes