The partnership will include patient education and using Geek Squad members for technical support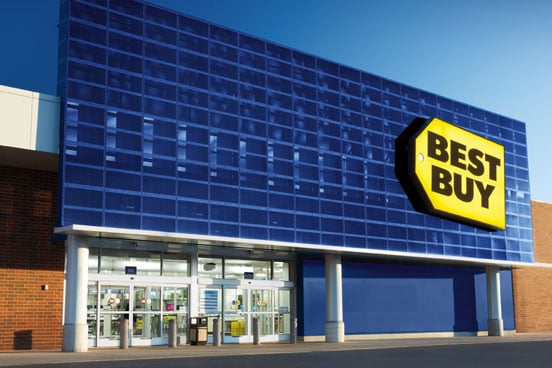 One of the most noticeable outcomes of the pandemic was the rise in the number of people receiving care at home, growing from five million people in 2019 to more than double that, 12 million, by the end of 2020. Meanwhile, U.S. home care spending reached an all-time high of $113.5 billion.
Two companies that helped facilitate this trend were Atrium Health, a nonprofit health system that is part of Advocate Health, the fifth-largest nonprofit health system in the United States, and Best Buy Health, the division of the retailer that's focused on wellness at home, aging at home, and care at home.
Now the two companies have announced they are joining forces in order to develop new hospital at home offerings with the goal being, as the companies wrote, "to enable providers to deliver high-quality care to patients in the comfort of their own homes, while helping reduce emotional and financial burdens on patients and caregivers."
That means that Atrium Health and Best Buy Health will address the requirements of at-home care programs by providing patient education, as well as helping implement technology in the home with the help of specially trained Geek Squad Agents to assist with logistics and technical support.
In 2020, Atrium announced a program to help appropriate patients who had been diagnosed with coronavirus disease to receive safe and convenient treatment while they recover, in the comfort of their home; it now also services care for conditions that include cardiac, COPD, pneumonia, asthma, various infections and other medical and post-operative conditions.
Best Buy Health, meanwhile, was making moved in the at-home care space even before the pandemic, having partnered with Tyto Care, a medical examination device that can be used in the home in 2019. The company also acquired Current Health, a leading care-at-home technology platform that brings together remote patient monitoring, telehealth, and patient engagement into a single solution for healthcare organizations in 2021.
In addition to its work in at-home care, Best Buy Health previously partnered with GreatCall, a provider of health and safety solutions for older adults and their family caregivers, to launch a Lively App and Lively Wearable2 medical alert device. The company also began selling over-the-counter hearing aids in 2022, along with personal sound amplification products, TV amplifiers and hearing accessories.
"Our partnership with Best Buy Health will help change the lives of our patients and consumers, giving them access to the tools and experiences they need to receive care in the comfort of their own home," Dr. Rasu Shrestha, chief innovation and commercialization officer at Advocate Health, in a statement.
"Our surveys show high levels of patient satisfaction for our hospital at home experience and the use of virtual care is a valuable tool in our efforts to eradicate both economic and geographic disparities in accessing health care services. Together with Best Buy Health, we will combine our strengths to provide better outcomes and equitable access for patients who will receive their care in the home. This will also allow for a more successful and seamless process for the providers caring for them."
(Image source: mktgcdn.com)
Support VatorNews by Donating
Read more from our "Trends and news" series
December 06, 2023
Healthtech, fintech, and AI all stayed strong, even as funding dipped 16% from 2022
Read more...
December 05, 2023
The company will be building out an AI moduel to help companies deal with upcoming regulations
Read more...
December 05, 2023
Ketryx helps medtech companies build safer, faster FDA-compliant software
Read more...
More episodes
Related News