In-home devices, week of 2/28/20
In a strange way, healthcare seems to be reverting back to a style that had gone out of fashion many years ago, with an increased amount of health taking place in the home. There are now around 12 million people who are now getting in-home care, from more than 33,000 providers, and last year the annual expenditures for home health care were projected to be over $72 billion.
This is thanks, in large part, to technology and, more specifically, to connected in-home devices that can easily collect and send data to a physicians in real-time. This allows patients to be monitored remotely, without constant trips to the doctor, and for physicians to do more timely interventions based on patterns picked up by AI and machine learning.
In June, Vator, HP and UCSF Health Hub will be holding an event centered around these devices, and how they are affecting the healthtech space. Every week until then we will be doing a roundup of some of the news around in-home devices and what some of the major tech companies are up to in this space.
Molekule raises $58 million
Molekule, which has developed an air purification device that doesn't just collect pollutants, like traditional filters do, but actually works on a molecular level to get rid of them, raised $58 million in a Series C funding round, bringing its total funding to nearly $100 million.
The company sells two consumer devices: the Molekule Air, a standalone device that launched in 2017, which covers about 600 square feet in the home; and the Molekule Air Mini, a smaller device that covers 250 square feet, which the company launched in October.
Molekule's patented air purification technology is called PECO, which is able to destroy pollutants 1,000 times smaller than what high-efficiency particulate air (HEPA) was designed to capture, including VOCs, mold, viruses and bacteria. When light shines on the PECO filter, which is produced by LED inside the device, it generates a chemical reaction that breaks down the pollutants.
In addition to the new funding, Molekule also announced a new partnership with Lawrence Berkeley National Laboratory, in which the lab studied the effectiveness of the device on eliminating pollutants. Molekule was able to reduce these by 95 percent and 94 percent, respectively, while also removing more than 50 percent of formaldehyde from the air. On top of that, the tests also showed that Molekule's device did not generate any ozone by product, a harmful chemical that other air purifiers have shown to emit in the past.
"One of the reasons why investors have been interested in our company is that this a space where new technology hasn't emerged in decades. The dominant technology that's out there today has been around since the 40s, and it's becoming a major problem around the world," Dilip Goswami, CEO and co-founder of Molekule, told VatorNews.
"Some of the things that we've seen of late, everything from huge amounts of smoke being produced by wildfires to global pandemics like Coronavirus, which can be spread by airborne droplets, are all set against the backdrop of the larger fight against global air pollution and climate change. That has really brought air quality to the forefront of the mind not just investors but also consumers. The gap that we're looking to fill is to actually help address all those different pollutants that are there in the air and get rid of them."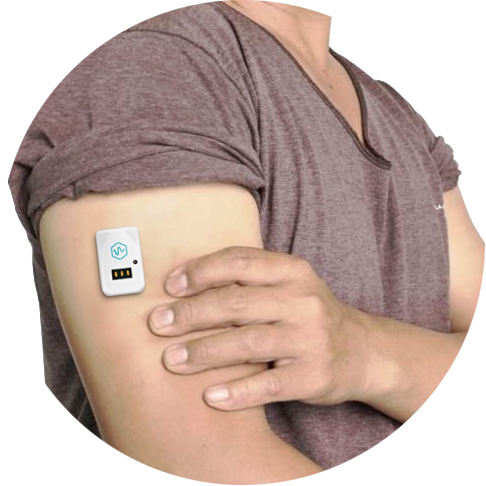 Nemaura Medical puts its sugarBEAT wearable up against the incumbents
Nemaura Medical, a medical technology company that focuses on diabetes, announced it's planning to initiate a user study comparing its continuous glucose monitor sugarBEAT against a "highly successful major incumbent" sensor. The goal is for the company to position sugarBEAT as an alternative to traditional CGMs.
"Our decision to go head-to-head vs. a hugely successful CGM sensor was based on positive feedback we received from recent meetings with public health insurers in key territories in Europe," Dr. Faz Chowdhury, CEO of Nemaura, said in a statement.
"We believe that most people with diabetes do not currently use any continuous glucose monitoring system due to the high costs and the invasiveness of current products. We believe that sugarBEAT® changes this paradigm and is the first non-invasive CGM to provide the [masses] an option for daily monitoring whenever they choose at an affordable price point. We believe that this level of flexibility is a better option than any alternative CGM devices with either 7 day, 10 day, or 14 day sensor wear time currently available."
Several similar studies are planned over the course of this year.
In addition to its wearable, Nemaura is also developing BEAT®diabetes, a planned health subscription service designed to help people with Type 2 diabetes and prediabetes through personalized lifestyle coaching.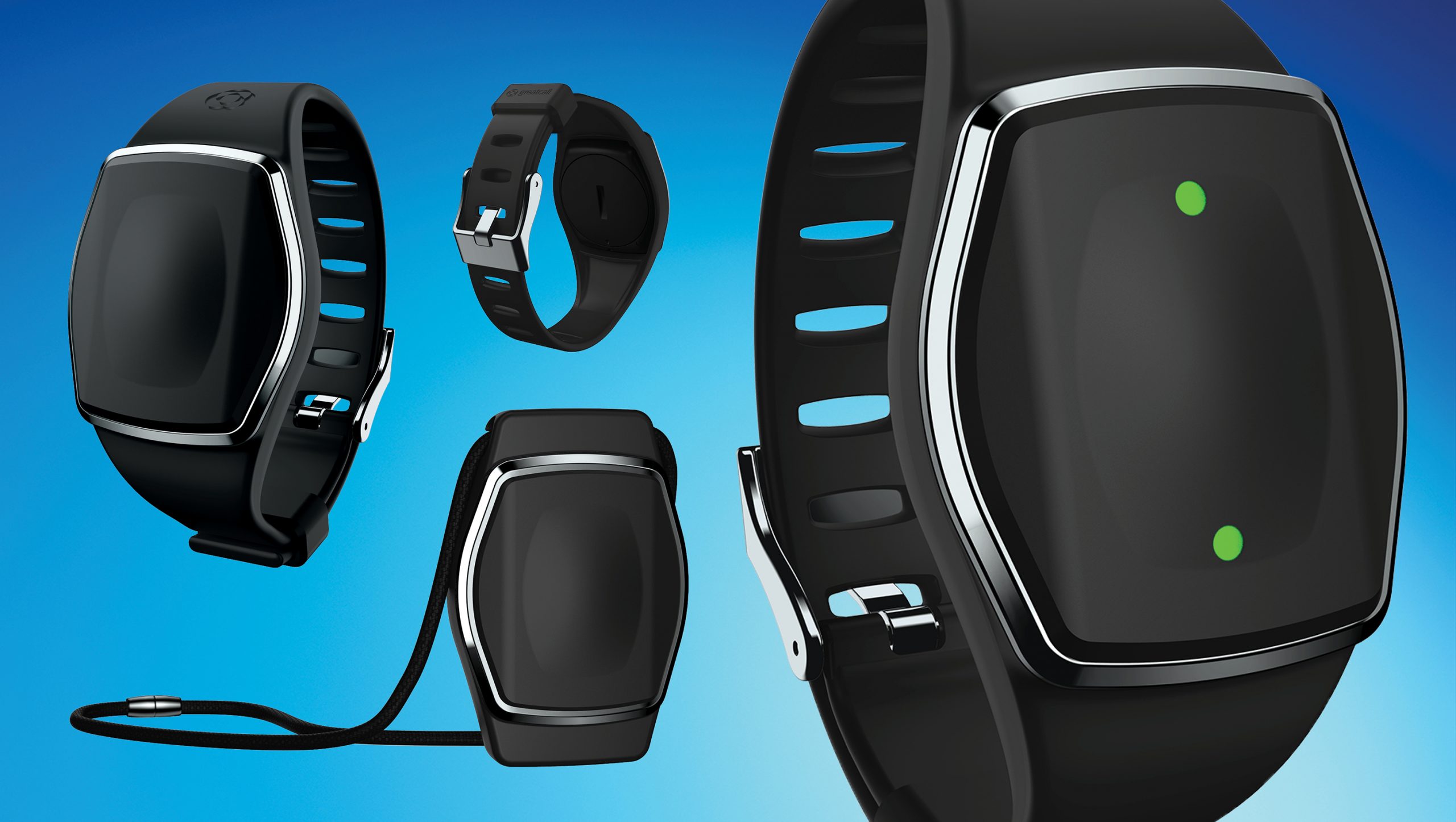 Best Buy launches wearable for seniors
Best Buy and GreatCall, a provider of health and safety solutions for older adults and their family caregivers, launched a new Lively App and Lively Wearable2 medical alert device.
The Lively App and Lively Wearable2 pair together, giving users access to agents 24/7 who can provide immediate responses and dispatch emergency personnel when the users presses a button on the device, or when a fall is detected. The wearable also provides a step count, health tips and it's integrated with the Lively App to keep track of activity on a daily and monthly basis.
The Lively Wearable2 device will now be available at greatcall.com/wearable, in Best Buy stores and on BestBuy.com.
In addition, GreatCall also teamed up with AARP to offer AARP members exclusive prices on Lively service plans.
Johnson & Johnson teams up with Apple for Heartline study
The Janssen Pharmaceutical Companies of Johnson & Johnson, in collaboration with Apple, opened enrollment for the Heartline Study, which is designed to explore if the Heartline Study app on iPhone and heart health features on Apple Watch can improve health outcomes. That includes reducing the risk of stroke, with earlier detection of atrial fibrillation (AFib), a leading cause of stroke in the U.S.
"Heartline is a study that has the potential to fundamentally change our understanding of how digital health tools, like the ECG app and irregular rhythm notification feature on Apple Watch, could lead to earlier detection of AFib, helping patients understand and directly engage in their heart health, prompting potentially life-saving conversations with their doctors, and improving health outcomes," Dr. C. Michael Gibson, Co-Chair of the Heartline Executive Committee, said in a statement.
To enroll in the Heartline Study, individuals must be age 65 or older, be a U.S. resident, have Original (traditional) Medicare, own an iPhone 6s or a later model, and agree to provide access to their Medicare claims data. Eligible participants will be randomized to one of two possible groups, one of which will participate by only using the Heartline Study app on their iPhone, while the other will participate by using the study app on their iPhone in addition to obtaining an Apple Watch to use the ECG app and irregular rhythm notification feature.
Participation in the study will span a total of three years with two years of active engagement, followed by one year of additional data collection. During the active engagement period, participants will receive heart health education, wellness tips, surveys, and questionnaires across multiple topics related to overall heart health in the app each week.
(Image source: api.time.com)
Read more from our "The Future of Healthcare" series
June 18, 2020
Executives and investors to discuss how we're ramping up virtual care
Read more...
More episodes
Related News