Aledade raised $260M; Zocdoc partnered with Elation Health; Eli Lilly acquired Dice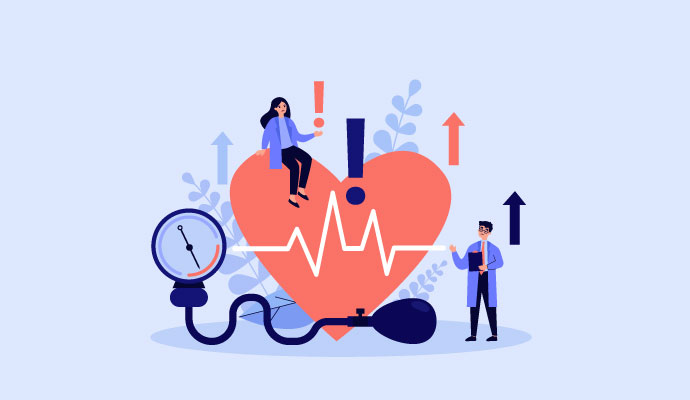 Top Health News
Atropos Health, a company that provides physicians with personalized, real-world evidence at the point of care, provide personalized care, partnered with Datavant, a data ecosystem that enables healthcare stakeholders, such as patients, providers, payers, health analytics companies, and life sciences companies, to securely and compliantly exchange patient-level data. This partnership will allow members of the Datavant ecosystem to have access to the Atropos Evidence Platform, while members of Atropos Evidence Network will be able to use Datavant's services. This integration of Atropos and Datavant will provide two core benefits; first, evaluation of data assets via Atropos Data Scoring solutions, meaning health systems will receive a Real World Data Score, a confidential general assessment of their data's quality, including size, completeness, longitudinality, and level of standardization. They will also receive Real World Fitness Scores, which are dynamic assessments of the data's utility for each study and use case. Secondly, it enables conversion of these data assets into novel real-world evidence: through the Green Button Informatics Consult Service, users at healthcare institutions can pose clinical questions and receive Prognostograms in under 48 hours.
Zuri Fertility launched its platform of out stealth. The company, which means "beautiful" in Swahili, is seeking to modernize fertility by providing access to early, high quality medical care. Zuri's solution starts with education and resources to give patients the information they need to make informed decisions as they embark on their journey. Through telehealth with licensed providers and home diagnostics, it helps patients get a diagnosis for their cause of infertility much earlier on in their journey and create personalized care plans. Members will be given access to licensed therapists, nutritionists, and financia counselors. A Zuri Fertility memberships will cost $2,000 upon registration with additional $500 monthly fees. The offering is currently self-pay, with plans to integrate insurance solutions throughout the year.
UnitedHealthcare introduced a new virtual prescription renewal option for millions of members enrolled in eligible employer-sponsored vision plans, helping make it more convenient and accessible for plan participants to obtain contact lenses and glasses from their home or on the go. The new service is available at no additional cost to millions of UnitedHealthcare Vision members. UnitedHealthcare Vision members in most states have the option to renew their contact lens and single vision glasses prescription at no additional cost as part of their plan, providing members an additional point of access with added flexibility and convenience to renew their eyewear prescription anytime and anywhere from their mobile device or computer.
Holmusk, a global behavioral health real-world evidence company, announced that it is joining forces with one of its strategic partners, Streamline Healthcare Solutions, to enhance care delivery using advanced analytics. The partnership marks the introduction of Holmusk's Management and Supervision Tool, which is widely used by the National Health Service in the United Kingdom, to a U.S. market. MaST's entry to the U.S. will kick off within Mental Health Partners, a network of behavioral health clinics serving communities across central Colorado. Mental Health Partners already uses Streamline's SmartCare Behavioral Health EHR platform, and will be onboarded to using MaST to immediately benefit from data insights provided by the tool.
YourCoach.Health, an operating system for behavior change powered by health coaches, announced a partnership with Medisafe, a digital health company specializing in patient engagement and medication management, through which Medisafe's current and future customers will have the opportunity to augment their patient support programs by leveraging YourCoach's cross-speciality live health coaches to assist better patient outcomes. YourCoach's behavior change operating system is powered by a technology-augmented army of health and wellness coaches who are rigorously vetted and validated by the YourCoach platform and operations team, and will be leveraged by Medisafe's global customers to offer additional support to patients through individualized programs. YourCoach-validated coaches practice across 16 categories which include heart health, metabolic health, women's health, oncology, and gut health, among many others.
Healthgrades, in collaboration with OutCare Health, announced the launch of its new LGBTQ+ Affirming Care Designation on its website – identifying healthcare professionals committed to providing treatment and affirming health services to LGBTQ+ communities. Developed as part of Healthgrades' continued partnership with OutCare Health – the nation's most comprehensive resource for LGBTQ+ health equity – this designation will allow LGBTQ+ consumers to use healthgrades.com to easily find one of over 3,500 doctors and providers identified on OutCare's OutList as affirming in their care for LGBTQ+ patients.
Flatiron Health, a healthtech company dedicated to improving cancer care and advancing research using real-world data, announced a partnership with the Leeds Teaching Hospitals NHS Trust, one of largest acute hospital trusts in Europe. The entry into the United Kingdom marks a major milestone in Flatiron's expansion as both a domestic and international market leader in oncology RWD. While Flatiron's datasets developed in the U.S. have already helped expand treatment alternatives for people around the world with cancer, the agreement in the U.K. signals a new phase for the company as it follows its commitment to advancing research and improving care, treatment, and quality of life for patients around the globe.
NextGen Healthcare, a provider of cloud-based healthcare technology solutions, announced Haymarket Center has chosen NextGen Enterprise EHR and NextGen Practice Management to deliver 24/7 whole-person care in Illinois. Haymarket Center serves 12,000 people annually and is the largest and most comprehensive provider of treatment for substance use and mental health disorders in Chicago. With an approach combining the full continuum of healthcare, the center offers comprehensive services that address barriers a person might face throughout their recovery journey. This comprehensive method includes onsite primary care for patients, in part due to Haymarket's recent designation as a federally qualified health center look-alike.
Axena Health, a FemTech medical device company focused on scalable treatments for female pelvic health, introduced the Leva Pelvic Health System for the first-line treatment of chronic fecal incontinence, also called accidental bowel leakage, in women. The U.S. Food and Drug Administration cleared the new indication in 2022 following Breakthrough Device Designation in 2021. New coaching and education support along with updates to the Leva System app combine to support its use for chronic FI, making access to first-line treatment easy and practical.
Dr. Renee Dua and Nick Desai introduced Together by Renee, the first app to use generative AI to complete and manage cumbersome healthcare tasks for aging adults, those with chronic diseases and their overwhelmed caregivers. Together requires no typing or data entry and uses just the smartphone camera and AI to "magically" remove the myriad obstacles — such as medication refills, scheduling appointments, complex forms, opaque insurance benefits and more — that stand between Americans over 50 and better health outcomes. Together uses the same pill bottle pictures to also automatically call in refills and determine the preventive exams that the user is most likely to need. Similarly, Together eliminates all the "paper" and writing and — yes, still — faxing in healthcare. When users leave their doctor — or dentist or optometrist — with that little appointment card, again, they just snap a picture. Together immediately adds the appointment to their Google or iPhone calendar.
Carrum Health announced a partnership with apree health, the company formed by digital health innovator Castlight Health and leading advanced primary care provider Vera Whole Health. This partnership will integrate Carrum Health's value-based Centers of Excellence program into apree health's industry-leading ecosystem partner network, allowing employers to provide their employees access to more affordable surgical and cancer care from the top 10% of doctors and providers across the country.
ObservSMART, a proximity-based patient rounding solution, announced that Praesum Healthcare has implemented their technology. This is to ensure safety in treatment centers in five states: Florida, Georgia, New York, New Jersey, and Massachusetts. InvisALERT Solutions have developed a technology, called ObservSMART, which is designed to enhance the safety and quality of medical care for those who are at high-risk.
Zocdoc, a healthcare marketplace that makes it easy to find and book in-person or virtual care across over 250 specialties and more than 18,000 insurance plans, today announced its partnership with Elation Health, a clinical-first healthcare technology company powering innovation in primary care. Now, any healthcare provider or practice using the Elation EHR can seamlessly integrate its calendar with Zocdoc to automatically surface their real-time appointment availability to the millions of patients who search for care via Zocdoc each month. When a patient books an appointment through Zocdoc with a provider using Elation, Zocdoc Calendar Integrations – the patented technology that connects providers' existing scheduling software to Zocdoc's marketplace – seamlessly adds the appointment to the provider's schedule in Elation.
El Camino Health announced the launch of a healthcare innovation fund, which will enable the health system to stay at the forefront of new healthcare technology and continue to adopt the latest and best practices to improve patient care. The Taft Innovation Fund will address emerging needs in five key categories: clinical care, medical technology, clinical research, compassionate care services and other emerging areas. The health system is already moving forward with its first eight innovation projects, utilizing technology to revolutionize the patient experience, care coordination, and clinical outcomes. These projects are currently in various phases of implementation and are expected to be completed over the next 18 months, with new projects initiated on an ongoing basis.
Brainlab, a digital medical technology company, announced an expanded collaboration outlining initiatives in their ongoing work with the AO Foundation. Incorporating Brainlab technology into AO courses will increase knowledge acquisition, enhance decision making and improve coordination of skills, all within a safe and engaging setting. The AO will leverage Brainlab technology, including Mixed Reality Viewer, for craniomaxillofacial, spine and trauma education. This platform provides an immersive experience for physicians by offering 3D visualization of medical images, allowing the user to interact with 2D images and corresponding 3D patient models.
Harmony Health Group, in partnership with Thrive Healthcare and Brightwood Capital Advisors, announced its expansion with three Serenity at Summit facilities, replacing outgoing operator Delphi. This strategic move reinforces HHG's commitment to providing evidence-based behavioral health services and addressing the urgent need for quality mental health care across

the United States

. The newly acquired facilities in

New Jersey

and

Massachusetts

will integrate seamlessly into HHG's established network of inpatient and outpatient centers across the Eastern U.S.
Allurion, a company dedicated to ending obesity, announced a pilot collaboration agreement with Medtronic, a global leader in healthcare technology, to expand access to Allurion's AI-powered weight loss program through a sales agency agreement in the Central and Eastern Europe, Middle East, and Africa region. The partnership enables Allurion to offer the Allurion Balloon and accelerate utilization of the Allurion Iris Artificial Intelligence Platform in the management of bariatric surgery patients by leveraging Medtronic channels during the collaboration.
SandboxAQ formally announced its biopharma molecular simulation division, AQBioSim, and some of its customers. The division is helping biopharma and research institutions achieve breakthroughs in treatments for cancer, Alzheimer's, Parkinson's, and other conditions. The company is currently working with a range of biopharma companies and university research labs, including AstraZeneca, Sanofi and UC San Francisco. SandboxAQ improves upon existing methods by delivering faster time-to-solution, while retaining accuracy. Initial customer milestones show that these technologies can decrease the time and cost of developing new therapies, and de-risk drug portfolios before entering preclinical and clinical stages.
UltraSight, a digital health company transforming cardiac imaging through the power of artificial intelligence, announced a partnership with point-of-care ultrasound innovator EchoNous, to enable more healthcare professionals to perform cardiac ultrasound and help increase patient access to cardiac care. The new collaboration was announced at ASE 2023, the premier event for bringing together echo professionals. UltraSight's real-time AI guidance software will be integrated with EchoNous' KOSMOS handheld ultrasound device with the goal of enabling chronic cardiac patient monitoring to be done closer to patients. Fusing together these joint capabilities, the goal is for healthcare professionals with no prior sonography training to be able to accurately conduct echocardiographic examinations.
CareSource, a nonprofit health plan, announced a definitive agreement with Radiant Alliance, a group of highly respected Ohio-based nonprofits. There is a set of features that are important for organizations to achieve new capabilities. To advance their community-based missions. Meta Healthcare (parent company of Ohio Hospice and Pure Healthcare) and United Church Homes have formed a partnership and will become part of a new nonprofit called Radiant Alliance. Upon regulatory approval, Radiant Alliance will become an affiliate of CareSource.
Cantata Health Solutions, a provider of a complete EHR and healthcare management solution, announced that South Community of Dayton, Ohio, chose the Arize Electronic Health Record system for its seamless integration with existing healthcare workflows and unique ability to empower client engagement to meet their future needs. South Community is committed to providing comprehensive and high-quality care for the individuals they serve. Recognizing the importance of utilizing state-of-the-art technology to enhance client experiences and streamline operations, South Community is partnering with Cantata Health Solutions to use its innovative Arize platform as the foundation for growth.
Ascend.io, a provider pf data pipeline automation, announced it is enabling Biome Analytics, a clinical performance improvement solutions provider, to help Biome overhaul cardiac healthcare delivery and improve outcomes for both patients and healthcare providers. With Ascend, Biome's data team can now process 3x more data. They have gone from spending 8 hours per client sequentially to generate new insights every quarter, to refreshing every client's data in parallel in less than 3.5 hours each month. This enables them to exponentially scale their product delivery in response to rapidly growing demand.
Florida Cancer Specialists & Research Institute, a provider of value-based oncology care, announced a partnership with IDEOlogy Health to serve as the exclusive provider of multi-channel medical education for the providers within the statewide practice. FCS will have access to IDEOlogy Health's suite of services including live events and digital platforms, IDEO Talks, and Sound Bites. The patented, text message-based, digital Sound Bites channel will allow FCS providers access to timely and trustworthy clinical updates from world-renowned experts right at their fingertips. Bringing IDEOlogy Health's live events to FCS practices throughout Florida will facilitate roundtable discussions among their physicians and leading experts on the latest data impacting cancer care.
Clario, a healthcare research technology company that delivers endpoint technology solutions for clinical trials, and the medical technology company Sleepiz AG announced today a strategic partnership to integrate novel sleep and respiratory parameters into clinical trials. This partnership paves the way for new data endpoints through a patient-centric and unobtrusive monitoring with a focus on accurate and longitudinal data points. Leveraging Sleepiz's cutting-edge technology, Clario provides its customers with additional endpoints in their clinical trials, contributing to a more comprehensive and detailed understanding of patients' sleep and respiratory conditions. This innovative approach offers an unprecedented opportunity for researchers and clinicians to gain deeper insights into the impact of their approaches on sleep-related diseases, respiratory health and disease progression.
Evolv Technology, provider of AI-based weapons detection security screening, announced its collaboration with Temple Health. Temple is using the Evolv Express screening solution at the entrances to Temple University Hospital in Philadelphia. Evolv Express uses powerful sensor technology with artificial intelligence to provide safer, more accurate threat detection at unprecedented volume and speed. Hospitals around the country have experienced an increase in violence towards staff. Temple uses Evolv Express systems to screen visitors at four of its entrances.
Teleflex, a provider of medical technologies, announced a partnership with Shenzhen Insighters Medical Technology Co. as the exclusive U.S. distributor of the Insighters Video Laryngoscope system, which is designed to inspect the upper glottic airway and facilitate endotracheal intubation. The Insighters Video Laryngoscope system of interchangeable accessories and components supports endotracheal tube placement in a variety of intubation scenarios, while allowing clinicians to share and record real-time high-resolution images and video. The IS6 Handle can be used in conjunction with both the small screen to allow for a portable video laryngoscope system and the large workstation for routine use in the operating room. The near-field communication connector allows for a wireless connection to the large workstation monitor to provide an unobstructed view even when space is limited.
Elligo Health Research, a healthcare-enabling research organization, announced they have entered into a new partnership with Mindful Health Solutions, a professional medical corporation focused on treating depression and mental health conditions. Through this partnership, Elligo will provide its technology-powered research services to Mindful Health Solutions' clinics across the U.S., enabling their participation in industry-sponsored clinical trials. Mindful Health Solutions is one of the nation's leading providers of innovative behavioral health care and joins an illustrious list of partners working to add more research sites to Elligo's network — already over 400 strong. Further expanding the Elligo Research Network increases the number of sites and patients available for research participation, thus accelerating clinical trial recruitment and ensuring more diverse enrollment.
WebMD Ignite announced an exclusive partnership with HIA Technologies to offer a new solution called HealthInteractive that delivers artificial intelligence powered health assistants. HealthInteractive combines WebMD Ignite's patient education (including patient education from Krames) with HIA's Aivio, which is designed to educate patients using two-way, interactive technology. The Aivio experience not only delivers information in a highly-visual multimedia format, but also allows patients and caregivers to ask questions and get instant answers from their trusted healthcare organization through digital health assistants.
Axxess, a technology innovator for healthcare at home, and Agenda Health, a healthcare mergers and acquisitions (M&A) advisory firm, partnered so Axxess clients can obtain M&A consultations to achieve their strategic business goals. Agenda Health uses a targeted matching approach that aligns with buying, selling or growing revenue. Agenda Health offers strategic M&A services to home health, medical and non-medical home care and hospice organizations. They also support the care at home industry by providing tools and resources that help maximize the value of healthcare M&A services. In 2022, the firm had more than 150 deals listed, many of which they expect to close before the end of this year.
MultiPlan, a provider of technology and data-enabled cost management, payment, and revenue integrity solutions to the U.S. healthcare industry, and ECHO Health announced a partnership that combines the services of each company to offer simplified, more cost-effective claim processing for third-party administrators, insurers, and other healthcare payors. Under the joint marketing and services agreement, MultiPlan enhances its claim pricing services by adding payment processing of healthcare provider claims as well as payments made to other service providers. MultiPlan also now has the ability to extend payment processing services to payors that price their own claims. ECHO extends its service portfolio to include out-of-network cost management and decision science services.
Newtopia, a tech-enabled whole health platform creating sustainable habits that prevent, slow and reverse chronic disease, announced the renewal of a multi-year relationship with a health innovation and delivery company. Through the ongoing partnership, each participant will be paired with a dedicated Inspirator (health coach) who takes time to learn their unique well-being needs, challenges, preferences, and even genetically-motivated behaviors and personality type. Influences such as family health history, social determinants of health and readiness-to-change are all taken into consideration in creating a highly personalized wellbeing plan that reflects the whole person, leading to improved physical, mental, and emotional outcomes.
Exo, a medical imaging software and devices company, partnered with Sana Kliniken AG, an integrated healthcare provider in the German-speaking region with over 120 facilities (including various outpatient medical centers and 44 hospitals), to bring its high-performance handheld ultrasound platform and artificial intelligence to more medical staff to enable real-time decisions that improve patient outcomes, streamline workflow inefficiencies, and lower costs. Exo's point-of-care ultrasound technology will be evaluated and deployed in pilot projects at two Sana clinics this summer, starting in the emergency medicine, critical care, and cardiac departments.
The Chautauqua County Office for Aging Services partnered with Blooming Health, a platform that better connects the Chautauqua County Office for Aging Services with older adults in the county through voice calls, text message and email available in 26 different languages. Using Blooming Health, the county is able to connect with older adults where they are and better communicate information about aging services. This will enable older people to receive timely assistance, nutrition support, and educational information to stay physically and mentally active.
The Christ Hospital Health Network and Premier Health announced an innovative collaborative partnership that will enable more patients in the region access to highly specialized cardiovascular care close to home through joint efforts of leading experts at both organizations. The partnership, which is effective July 1, 2023, will focus on specialized treatments for complex cardiovascular diseases providing clinicians, patients and families with a more seamless experience across the continuity of care.
Boundless Life Sciences announced a partnership with FUSE Health to build a global offering in medical communications. FUSE Health will continue to serve clients in Canada related to medical and marketing communications, advisory meetings, and medical education. Boundless and FUSE Health will also create a new U.S.-based firm, Boundless Medical Communications, to serve the global life sciences industry along with FUSE Health. The team's offerings will include a proprietary advisor and influencer management system that will be paired with the data science and analytics team of NPG to build a new model in key online influencer mapping, as well as a digital clinical trial portfolio that enables users to quickly access study design and outcome parameters of trials within a target therapeutic area. In addition, collaboration is underway on a platform for efficiently constructing a medical communications plan that aligns with value and access needs throughout the life of a health product.
Mount Sinai Health System patients launched Digital Experience tools including Virtual Urgent Care to address non-emergencies such as the flu or mild COVID-19 infection, Virtual Primary Care to schedule doctor visits including annual wellness exams, and Check Symptoms & Get Care, an intelligent care navigation system that includes a short questionnaire for patients to self-identify their ailments and a personalized list of telehealth or in-person care options based on their results. Mount Sinai is the first health system in New York City to use this digital self-triage system, developed by Mount Sinai's Digital and Technology Partners department in partnership with Clearstep, an artificial intelligence chat health care assistant.
ParcelShield Holdings, a provider of technology-enabled predictive parcel tracking and patient engagement solutions for the healthcare industry, announced that Triose, part of AmerisourceBergen and a provider of intelligent healthcare supply chain solutions, has partnered with ParcelShield, using the company's technology to help ensure its hospital, health system and healthcare network customers receive life-critical, time-sensitive medical shipments on time.
Advanced Technical Career College partnered with MedCerts, a provider pf online career training in allied health and information technology and a subsidiary of Stride, an education company that provides online and blended education programs, to offer MedCerts courses to students. The new partnership diversifies the educational opportunities that ATCC offers to students and expands the reach of MedCerts' high quality healthcare training programs.
MATTER, a healthcare incubator and innovation hub, and MDisrupt, a health expert marketplace, announced a strategic partnership to support MATTER's portfolio companies. The new partnership will give MATTER member companies preferred and seamless access to MDisrupt's network of more than 1,200 experts. MATTER member companies will receive preferred access to MDisrupt's platform. In addition, members of MDisrupt's network will augment MATTER's existing pro bono mentoring services, and MATTER's existing mentor network will be able to join MDisrupt.
HistoWiz, a digital histology service provider, and Pramana, an AI-enabled health tech company modernizing the pathology sector, announced a partnership to bring high-throughput whole slide imaging and image management to organizations of all sizes. The agreement brings the Pramana automated scanning system to HistoWiz's Brooklyn, NY facility and will allow HistoWiz customers at academic, biotech, and pharmaceutical institutions immediate access to high-throughput slide scanning for slide archiving and beyond.
PreCheck Health Services, a provider of advanced medical diagnostics, announced its strategic partnership with a distinguished Dominican Republic medical entity, SD Wellness Center. This collaboration marks a significant milestone for PreCheck Health Services as it expands its operations into the vibrant healthcare market of the Dominican Republic. The partnership aims to introduce PreCheck Health Services cutting-edge Next-Generation Sequencing testing, a revolutionary diagnostic technology, to healthcare providers and patients in the region.
IntegriChain, a technology, data, consulting, and outsourcing platform for data-driven commercialization, and Verato, a identity company for healthcare, announced a technology partnership. IntegriChain will utilize Verato's healthcare master data management solution to create a new ICyte Secure PHI Vault for securing protected health information and personal identifiable information. The vault receives and stores identifiable patient information – ingested from a variety of sources including specialty pharmacies, hubs, and claims data – and utilizes best-in-class data science and patient matching technology from Verato to securely and accurately match patients across disparate data sets. The vault also seamlessly integrates tokenized PHI and PII into ICyte Patient Data Solutions for accurate insights on the patient journey.
Intend, a patient-centric healthcare management software provider, announced a strategic partnership with Mobility Health, a Mason, Ohio-based biohealth diagnostic company that pushes the boundaries of innovation in molecular science to provide accurate, rapid testing of infectious diseases to pharmacies nationwide. This landmark partnership provides pharmacies and other medical service providers with a Mobility Health branded version of the Intend Platform featuring real-time integration with laboratory testing and medical billing services.
Baycrest Terraces' Memory Care community partnered with Toi Labs, the company behind the TRUELOO® smart toilet seat. As part of the Possibilities by Baycrest mandate to leverage innovative emerging technologies, the Baycrest Innovation Office identified Toi Labs' TRUELOO smart toilet seat as a means of augmenting patient care while returning dignity and freedom to its residents. TRUELOO® automates the process of identifying abnormal stool and urination patterns with zero effort on the part of the user or care staff. It has been shown to be 100x+ more accurate and timely than current practice.
The Department of Veterans Affairs awarded Sierra7 and their partner AvaSure a contract to provide a turnkey TeleCare Companion solution to seven Veterans Health Administration Medical Centers within the Veterans Integrated Services Network 9 region. VHA is the largest integrated healthcare network in the United States, with 1,506 healthcare facilities, including outpatient sites, that serve 9 million enrolled Veterans each year. Sierra7 and AvaSure's TeleCare Companion solution delivers safe, cost-effective observation, communication, and analytics that enhance patient safety and facilitate patient care. At the core of our Telecare Companion approach for the VHA is AvaSure's TeleSitter solution, an evidence-based and data-driven approach to connecting caregivers more closely with patients, thereby improving the quality of care. The TeleSitter solution enables patients to be monitored remotely by using mobile video and audio devices. This helps to reduce adverse events such as falls, while freeing up clinical and support staff so they can devote more time to the patient.
UPMC announced a collaboration with PharmaLogic Holdings Corp. to facilitate the development of novel radiopharmaceuticals for the diagnosis and treatment of cancer and other diseases. The partners will jointly construct a world-class radiopharmaceutical research, production and distribution facility in Pittsburgh, expected to be one of the largest such centers in the United States. Under the terms of the non-exclusive agreement, PharmaLogic and UPMC will translate investigational radiopharmaceuticals into clinically relevant drugs for the diagnosis and treatment of cancer, cardiovascular and other diseases. The partnership will provide access to novel diagnostic and therapeutic agents not currently available to the communities surrounding UPMC, benefiting patients and clinicians alike.
Nuwellis, a medical technology company focused on transforming the lives of people with fluid overload, announced it has entered into a Supply and Collaboration Agreement with DaVita to pilot Aquadex ultrafiltration therapy to treat adult patients with congestive heart failure and related conditions within select U.S. markets. Today, DaVita provides extracorporeal therapies such as continuous renal replacement therapy and apheresis to patients across a network of hospitals and outpatient clinics. Pairing the Aquadex system with DaVita's care team could expand access to ultrafiltration therapy to millions of heart failure patients in the U.S. suffering from fluid overload and reduce related healthcare costs for providers and payers.
Medicus IT, a healthcare managed service provider, announced that Heart of Ohio Family Health, a prominent healthcare provider, has selected Medicus' mCare managed services to enhance and streamline IT operations. Through this partnership, Heart of Ohio Family Health aims to optimize its IT infrastructure, improve operational efficiency, and focus on delivering high-quality patient care while providing access to more patients. Heart of Ohio Family Health recognized the need for specialized IT support that aligns with the unique demands of a community health center. After a thorough evaluation, they chose Medicus' mCare managed services because of its tailored community health center solutions and deep healthcare information technology expertise.
CliniComp, an EHR solution, announced that Oroville Hospital expanded its multi-year partnership beyond Perinatal areas to include Critical Care and high acuity Medical/Surgical units. The CliniComp system will provide Oroville Hospital with a reliable, adaptable, and scalable solution that presents data in meaningful ways, optimizes workflows, and improves coordinated care.
Ingenovis Health, a healthcare talent provider, announced a new tuition discount program in partnership with American College of Education. Through this collaboration, a range of flexible and affordable online programs are now available to Ingenovis Health clinicians and corporate employees. The new benefit comes as part of Ingenovis Health's ACT (Advocacy. Career. Tools.) program, created to support the well-being and career advancement of healthcare workers amid the ongoing and urgent nationwide nursing shortage. The partnership provides discounted tuition and supplemental support from ACE, to guide clinicians and employees in choosing courses needed to achieve their learning and career goals.
ValGenesis, an enterprise validation lifecycle management system, and Radiant Digital PTE, a provider of digital transformation delivery services to commercial and government clients, partnered to facilitate the digital transformation of life sciences companies in Singapore. ValGenesis and Radiant Digital PTE Ltd. are poised to deliver future-ready solutions that can completely transform a company's IT systems and applications, infrastructure, and workforce. Radiant Digital will implement and manage next-generation digital risk management and process validation/verification tools developed by ValGenesis, helping life sciences companies in Singapore further strengthen process validation and verification across the GMP lifecycle.
Wakefield District Health and Care Partnership partnered with Access Health Support and Care to implement the Access Adam Care Commissioning Management Software for NHS continuing healthcare services. NHS CHC is a package of ongoing care that is arranged and funded solely by the NHS specifically for individuals aged 18 and over who have been assessed as eligible, having a 'primary health need'. This means they have ongoing nursing or healthcare needs that are over and above that which can be provided by community services.
Kakao Healthcare and Dexcom announced a partnership to provide continuous glucose monitoring for diabetes patients, starting in South Korea with plans for global expansion. Kakao Healthcare and Dexcom are looking to offer sugar management services in South Korea first and then expand globally. Their target is to provide the CGM glucose management service in more countries next year.
Mumbai-based Jaslok Hospital and Research Centre partnered with Oncoshot India in an effort to increase awareness, transparency and accessibility for cancer clinical trials to the entire Indian cancer ecosystem. This collaboration will work towards the empowerment of the Indian cancer patient population with its unique offering of clinical trial matching services, the company said in a statement on Tuesday. Oncoshot is developing oncology clinical studies that will use the most modern oncology chemicals for the benefit of cancer patients, carers, and families.
Sunnybrook Research Institute and INOVAIT announced the expansion of Medventions, Sunnybrook's flagship fellowship training program in health technology innovation. The program is launching its second Canadian site in Nova Scotia, led by the Nova Scotia Health Innovation Hub in Halifax. Established in 2016, the Medventions fellowship program is a four-month physician-led experience that teaches multidisciplinary teams of students and fellows how to advance patient care through technology. The program immerses fellows into the hospital to observe clinical procedures, processes and workflows to identify opportunities for change, growth and efficiency through the creation of innovative technologies. In addition to learning directly from clinicians and scientists, Medventions fellows attend seminars and a portfolio of courses, including medical research, entrepreneurship, technology development, start-up operation and legal and regulatory requirements to build a robust knowledge of creating and launching a medtech device or product.
Avvy Health, a Canadian app bringing on demand healthcare services to people at home or work, was awarded a new contract by Otsuka Canada Pharmaceutical Inc. (OCPI) as a partner to enhance patient journey and Patient Support Program Services for those living with autosomal dominant polycystic kidney disease. OCPI develops pharmaceutical products that aim to improve the quality of life and health of patients through its commitments to neuroscience, cardio-renal, and nephrology.Through this partnership, Avvy Health will provide at-home blood tests for patients enrolled in the JINARC patient support program.
Virpax Pharmaceuticals, a company specializing in developing non-addictive products for pain management, post-traumatic stress disorder, central nervous system disorders and anti-viral indications, announced that it has entered into a cooperative research and development agreement with the National Institute of Neurological Disorders and Stroke, part of the U.S. National Institutes of Health Division of Translational Research which conducts and funds research on brain and nervous system disorders. Virpax will be partnering with the Epilepsy Therapy Screening Program whose mission is to identify novel agents to address unmet medical needs in epilepsy, including the identification of next generation products focused on addressing drug resistant epilepsy, disease prevention and modification. Under the CRADA, NINDS ETSP will evaluate Virpax's NobrXiol product candidate that is being developed for the management of rare pediatric epilepsy. NobrXiol utilizes a unique intranasal Molecular Envelope Technology delivery platform for pharmaceutical-grade cannabidiol.
Prime Medicine,a biotechnology company committed to delivering a new class of differentiated one-time curative genetic therapies, and Cimeio Therapeutics, a biotechnology company that is reinventing cell therapy through its leadership in the emerging field of epitope shielding, announced a research collaboration to combine their respective technologies, including Prime Medicine's Prime Editing platform and Cimeio's Shielded Cell and Immunotherapy Pairs platform. The goal of the research is to improve the safety and effectiveness of hematopoietic stem cell transplants to treat genetic diseases, acute myeloid leukemia, and myelodysplastic syndrome, as well as enable the in vivo selection of edited HSCs to potentially remove the need for transplantation entirely.
Max Healthcare Institute Limited, a healthcare provider, and the Indian Institute of Technology Bombay, known for its academic excellence and technological advancements, signed a Memorandum of Understanding to create an alliance intended to encourage research, capacity building and innovation in the healthcare industry. The collaboration between Max Healthcare Institute Limited and IIT Bombay represents a significant milestone in the pursuit of transformative digital healthcare solutions. By joining forces, both organisations seek to leverage their unique strengths and expertise to address pressing healthcare challenges and enhance patient care.
Advanced Health Intelligence announced a partnership with UAE-Based e-script medicine management company, Pharmak Pharmacy. This collaboration has sparked a surge in AHI's share price, as investors are optimistic about the potential benefits of this strategic alliance. The Letter of Intention signed by the two companies outlines the integration of Advanced Health's Biometric Health Assessment technology with Pharmak's e-script offering. This integration is expected to be launched in January 2024, with a projected minimum e-script order volume of 200,000 per month in 2024.
St. Joseph's Health Care London and Lawson Health Research Institute, in partnership with GE HealthCare, will become a centre of excellence in personalized treatment of cancer and other diseases by advancing the powerful blend of precision diagnostic imaging and targeted therapy. The partnership with GE HealthCare will see St. Joseph's become the first hospital in Canada to install the latest generation, state-of-the-art PET-CT from GE, which will be delivered to St. Joseph's Hospital by September 2023. The new PET-CT will mean faster exams, better patient experience, more detailed images and increased accuracy in diagnosing disease at a lower dose of radiation for patients. It will also expand clinical care at St. Joseph's by significantly enhancing research through the Imaging Research Group at Lawson, working together with researchers at LHSC, the London Regional Cancer Program, and Western University.
GE HealthCare entered into a distribution agreement with DePuy Synthes, the Orthopaedics Company of Johnson & Johnson, to bring GE HealthCare's OEC 3D Imaging System, in conjunction with DePuy Synthes' extensive product portfolio, to more surgeons and patients across the United States. This new collaboration demonstrates GE HealthCare's ongoing commitment to bring exceptional imaging technologies to clinicians providing patient care through the practice of some of healthcare's most complex spine procedures today.
Bayad, a brand in the outsourced payment collection system in the Philippines, partnered with mWell, a fully integrated health app, to enable greater accessibility to healthcare among Filipinos by providing a convenient payment option for those with limited access to financial technology services. Under the partnership, individuals without mobile wallets, credit and debit cards, who wish to teleconsult with mWell's allied medical doctors and health experts, can now pay their fees in Bayad Centers nationwide. Prior to the partnership, patients who avail of mWell services can only settle their bills through online payment channels.
Smart medical device company Sensome, and Japanese guidewire company Asahi Intecc, announced a collaboration to develop the next generation Clotild Smart Guidewire, with Asahi Intecc taking on the manufacturing role for this groundbreaking device destined for the treatment of acute ischemic stroke. The Clotild Smart Guidewire device will provide physicians with critical information about the clot features, enabling them to make more informed decisions during the procedure.
M&A
Funding Roundup
(Image source: mhealthintelligence.com)
Support VatorNews by Donating
Read more from our "The Future of Healthcare" series
June 19, 2023
Simple HealthKit and Walmart partnered; Electronic Caregiver raised $95M; Aya bought Flexwise Health
Read more...
June 12, 2023
Alkeus Pharmaceuticals raised $150M; Care.ai partnered with Samsung; DoseSpot bought pVerify
Read more...
June 05, 2023
Strive Health raised $166 million; Heartbeam partnered with Samsung; Eli Lilly teamed up with XtalPi
Read more...
More episodes
Related News