Pear Therapeutics closed down this year as digital therapeutics companies struggle to gain adoption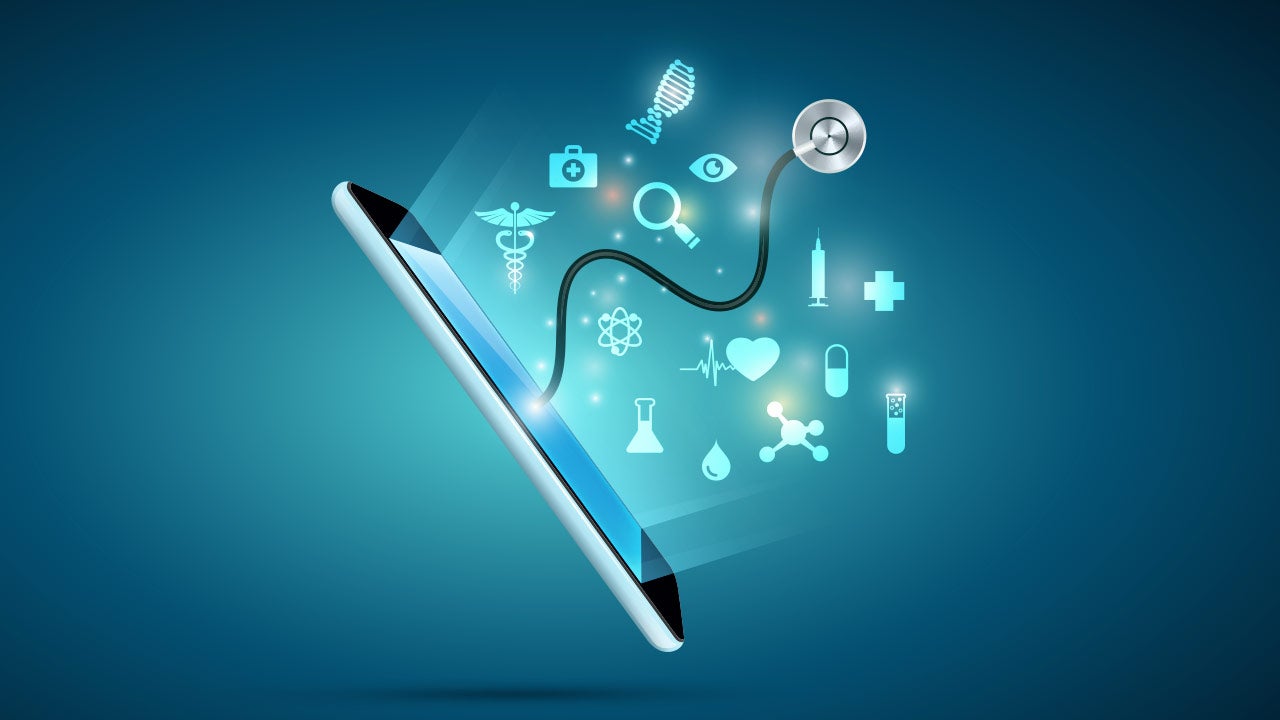 It wasn't very long ago that Dr. Carolyn Bradner Jasik, Chief Medical Officer at Omada Health, a company that seeks to help prevent chronic types of disease by helping patients change their behavior and patterns, told VatorNews that it was a good time to be in the digital therapeutics (DTx) space.
"We've gone from, 'Is there an app for that?' when the iPhone first came out and all these consumer healthcare apps, to digital delivery of care being a core part of what we do on a day to day basis in healthcare, not just in Omada but in the market in general," she said in 2019.
Digital Therapeutics (DTx) software applications help patients treat, prevent, or manage a disease, including type 1 & type II diabetes, congestive heart failure, obesity, Alzheimer's disease, dementia, asthma, substance abuse, hypertension, and much more. Digital therapeutics can also encompass some behavioral health companies as well, as they often use software to change behavior for conditions such as ADHD, anxiety, and depression.
The global digital therapeutics market size was valued at $2.88 billion in 2019 and was predicted to reach $13.80 Billion by 2027 with a CAGR of 20.5%. This was a hot and growing space, one with a lot of promise for transforming the way care is delivered. The idea is to help reduce disease burdens, deliver better clinical outcomes, help providers make better treatment decisions, and give patients better ways to manage their chronic health conditions.
Since then, however, things have not gone so well, with one very high profile failure in the space, and other companies losing value, as funding dried up in 2021.
Yet, there's a silver lining on the horizon, with a new generation of DTx companies waiting in the wings, having learned from the mistakes of the past.
The early digital therapeutics startups
The first mention of the term "digital therapeutics" came in a peer-reviewed research publication in 2015, in which Dr. Cameron Sepah defined them as "evidence-based behavioral treatments delivered online that can increase accessibility and effectiveness of health care."
That was a 2-year follow-up on participants in the Internet-based Prevent diabetes prevention program pilot study, specifically examining the effects on body weight and A1c, which found that those participants did experience significant reductions in both.
Among those companies that sprang up in the early days of the DTx space included two companies that eventually entered the public market: Pear Therapeutics, which offered FDA-cleared prescription digital therapeutics for substance use disorder, opioid use disorder and insomnia, as well as Akili, which develops programs to treat cognitive deficiency and improve symptoms associated with medical conditions across neurology and psychiatry, including ADHD, major depressive disorder, and autism spectrum disorder.
Others major players included Noom, a psychology-based digital health platform used to provide intelligent nutrition and exercise coaching, which has raised over $650 million; Lark, a digital health startup that provides virtual care through AI coaching, smart devices, and tele-monitoring, which has raised nearly $200 million; Hinge Health, a digital clinic for joint, and muscle care, pelvic pain, bowel, and bladder control; and Better Therapeutics, a publicly traded company that develops prescription software for treating cardiometabolic diseases.
Together, these companies, and their contemporaries, were on the forefront of a new way to deliver care.
A market correction
Lately, though, that promise seems to be somewhat in doubt, and some of the biggest companies are feeling the pain.
In March, Pear announced that it was exploring the potential for an acquisition, before filing for chapter 11 bankruptcy in April. Less than two years after going public in a SPAC deal worth $1.6 billion, and after having raised more than $400 million in venture capital, the company's assets were sold in an auction for around $6 million.
Akili, meanwhile, has seen its revenue drop from $20 million in 2019 to just $4 million in 2020. In the first nine months of 2021, the company brought in less than $400,000 in revenue. In September, it announced it was laying off 40% of its workforce and killed its prescription business.
One question is, is there an issue with the broader digital therapeutics space, or were the problems with these individual companies? The answer is likely that it's both.
In the case of Pear, the company spent nearly $150 million on a pipeline of products before it even had market validation for its first product and then it went public via a SPAC at a high valuation, only raising half the capital it expected, while burning $35 million a quarter. That it eventually went out of business might have been inevitable.
There's also the fact, however, that it stuggled to find reimbursement for its solutions, with low market acceptance among payers and providers. Pear only had a reported 31,000 prescriptions written for its products in the first nine months of 2022, only 58% of which were actually filled by the patient.
In fact, adoption is a major problem in this space in general. Before the pandemic, only 4.7% percentage of patients had adopted digital therapeutics in the US, a number which has since risen to 18% post-pandemic. While the trend toward remote care was obviously a boon for DTx, quadrupling its adoption rate, that's still a fairly anemic number of people actually using them. Not to mention that the number of FDA-approved digital therapeutic solutions available in the market is still fairly low at only 40.
Of course, not all digital therapeutics companies have suffered this same fate; Omada, for example, raised $192 million in 2022, valuing it at over $1 billion. But it's clear that some of the bloom is off the rose and that the companies in the space are having a tougher time than expected getting their solution approved, and adopted by both physicians and patients.
Newcomers in the DTx space
Despite those barriers being faced by DTx companies, there's now a new generation of startups coming along that will have the benefit of hindsight and the ability to not repeat some of the mistakes made by the first generation.
Those include 360medlink, a company building solutions for pharmaceutical/biotech companies, government and public agencies, and health insurance companies to help improve the lives of patients living with chronic conditions, often from vulnerable communities; Statera, an application for clinicians and institutions to enable compensation model design as a lever for improving healthcare; Meru Health, an online mental healthcare company that teaches people the skills needed to create long-lasting healthy lifestyle habits; Legacy, a digital fertility clinic for men; Mantra Health, a digital mental healthcare company designed for all university students; and Monument is an online treatment platform that offers alcohol addiction treatment, telehealth, teletherapy, and therapy services.
(Image source: theinsightpartners.com)
Support VatorNews by Donating
Read more from our "Trends and news" series
November 29, 2023
Strategies for playing at online casinos
Read more...
November 29, 2023
The 5-year-old company is China's pioneer in the industry
Read more...
November 28, 2023
Nurses can add qualifications and preferences to their profiles, and set preferences for recruiters
Read more...
More episodes
Related News