The company works with employers to provide care to their employees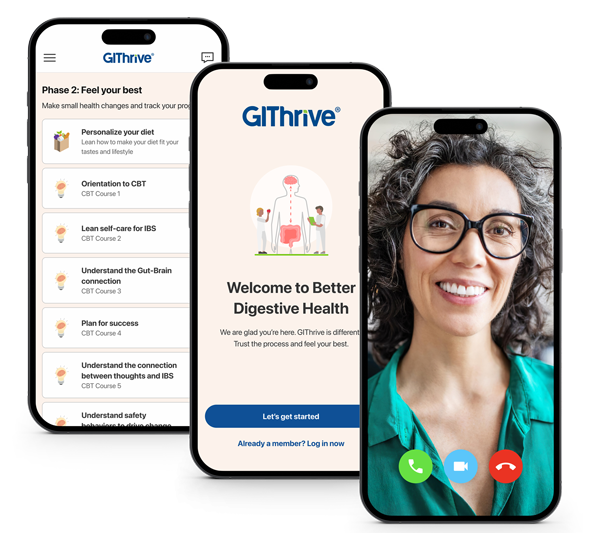 One in four Americans suffers from a digestive disorder, and many of these conditions go undiagnosed for years, increasing the risk of complications as well as the costs of treatment. It's not only the patients who suffer but their employers as well, as GI issues are among the top five healthcare expenses for many companies, exceeding the total healthcare bill for trauma, mental health, and even heart disease.
"Patients are frequently reluctant to bring up their digestive problems with healthcare providers, and even if they do, they face a fragmented care system that requires multiple visits to and follow-ups with primary care providers, internists and gastroenterologists who don't typically communicate with each other," said Bill Snyder, CEO of digital digestive health company Vivante Health, which announced a $31 million Series B funding round on Wednesday.
"This can make it difficult to get a diagnosis, cause delays that can worsen users' conditions, and is not conducive to supporting the lifestyle changes required for improvement in patients' symptoms and quality of life."
Vivante's virtual platform, called GIThrive, solves this by providing AI-driven care plans personalized for each user, who are given a range of online resources, 24/7 support from registered dietitians and health coaches as well as nurses, and access to a nationwide network of internists and gastroenterologists for lab test orders, prescriptions, diagnosis and treatment. The company's care teams work one-on-one with individual users via chat, phone or video on a regular basis, providing guidance as well as accountability and continuity.
"This integration of the app experience with virtual consultations with the same person every time is unique in the digital digestive health space, helping close the gap between virtual and real-world care," Snyder said.
The solution can be used by any employee suffering from digestive disease issues, not just high acuity cases as is the case with some other companies in the space, he explained. That includes conditions like Crohn's disease, ulcerative colitis, Irritable Bowel Syndrome, GERD, and other digestive health issues. It also includes those who are symptomatic, and not yet diagnosed.
"On average our members who don't have a formal diagnosis come to us suffering from 3.7 symptoms, so they are in significant need of help," Snyder said.
Within their personalized care plan members may receive medical nutritional therapy, cognitive behavioral therapy for IBS, consultations with their Vivante gastroenterologist, or Vivante internal medicine specialist. They might also be directed to noninvasive testing like an at home colorectal cancer screening fecal test.
GIThrive also includes access to GI-related test ordering, prescriptions and telemedicine appointments with physicians in every state when needed, helping increase the speed to diagnosis and treatment in an area where delays can have serious medical and cost consequences.
All of this leads to significant ROI for Vivante's customers, which includes Fortune 500 companies and other enterprise clients representing millions of covered lives, as well as health plans and benefits solutions providers that have selected GIThrive as their preferred digital digestive health platform. For example, one large nonprofit employer achieved a 22% reduction in digestive-related medical spend stemming from a significant decrease in emergency room visits and inpatient admissions.
Overall, employers that have adopted GIThrive have seen decreases of 15% or more in digestive-related healthcare spend due to increased medication adherence and behavior modification that reduce emergency room visits and inpatient admissions.
For the participants, 92% reported feeling more in control of their digestive health after using the program for three months and participants also reported an increase in overall wellbeing and a positive impact on their health. More than 90% of GIThrive users report that the platform's digital resources and 24/7 human support help them relieve digestive symptoms and improve their quality of life.
The new round of funding was led by new investor Mercato Partners, along with new capital from Health Catalyst Capital, as well as returning investors 7wireVentures, Intermountain Ventures, Distributed Ventures, Human Capital, and SemperVirens. This latest round brings the total capital raised by Vivante to date to $47 million, following a $16 million Series A round in late 2021.
The company will use the new funding to upgrade its technology so it can predict the onset and progression of GI conditions and provide complete virtual care for digestive disorders. It will also be used to expand the company's workforce; Vivante's full-time workforce doubled over the past year and it is planning a "significant expansion" of its commercial and client support teams in the next 12 months.
"Success for Vivante is becoming the most trusted name in digestive health. We accomplish that by continuing to produce incredible clinical results and continuing to provide an amazing patient experience," said Snyder.
"We remain focused on both of these, as we continue to grow exponentially. I want everyone who has experienced the stress and the pain associated with these conditions to know that there is a solution partner for them in their health journey."
(Image source: vivantehealth.com)
Support VatorNews by Donating
Read more from our "Trends and news" series
November 30, 2023
The company works with pharma and biotech to help with drug development
Read more...
November 29, 2023
The company plans to open clinics in New Jersey, Connecticut, and Maryland next year
Read more...
November 28, 2023
Practices can increase their business through memberships, patient financing, and mobile rewards
Read more...
More episodes