Pfizer bought Lucira Health; Orbital Therapeutics raised $270M; PathAI and ConcertAI partnered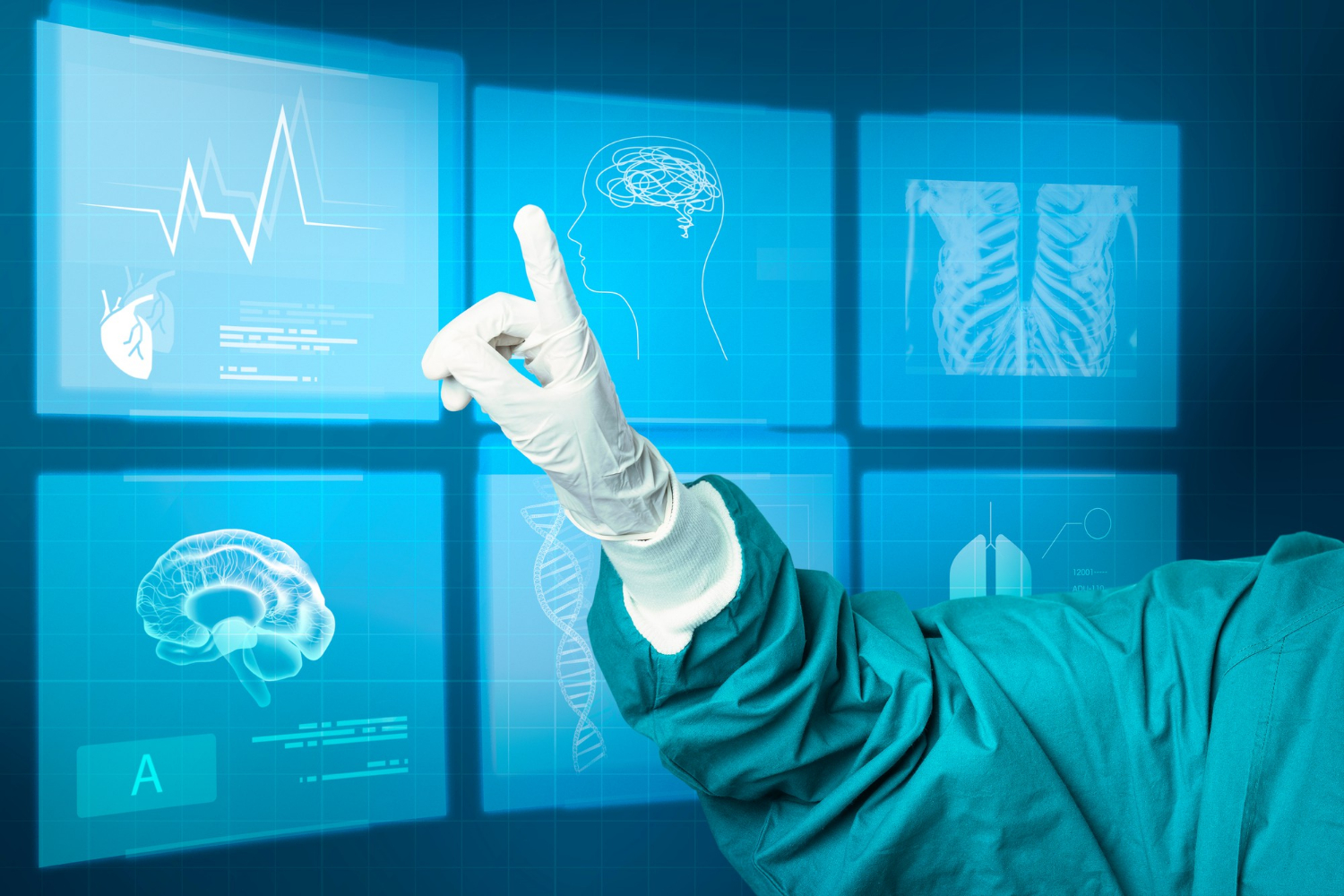 Top Health News
ŌURA, the company behind the Oura Ring, a device that gives users personalized health data, insights, and daily guidance, announced a new partnership with Best Buy, its first US-based, large-scale retail partnership, which will put its devices into 850 Best Buy stores nationwide, as well as on BestBuy.com; only roughly 250 of those Best Buy stores will have Oura Ring inventory for in-person purchase, however, while the remaining stores will offer fast shipping and/or in-store pickup. These stores will carry inventory of colors and styles, including Heritage Black, Horizon Silver, Horizon Stealth, and Horizon Gold, while all sizes and styles will be available on BestBuy.com. In addition 50 select locations will feature an 11'x11' ŌURA experience that includes videos, educational information, and the ability to see and touch a variety of Oura Ring SKUs.
Children's Mercy Kansas City, an independent children's health organization, announced a partnership with GE Healthcare to launch a new hospital operations center, called the Patient Progression Hub, which uses AI, predictive analytics, and real-time information to optimize care progression and coordination. This makes Children's Mercy the first freestanding pediatric hospital to collaborate with GE HealthCare to embed this technology in its operations. The 6,000-square foot hub, which the company says was inspired by NASA's mission control center, includes a video wall with customized analytic apps, or "tiles" to monitor and manage the flow of patients. The system uses AI algorithms to identify potential issues, enabling care teams to proactively solve problems before they arise.
WHOOP launched Strength Trainer, which can measure how strength training impacts the body by tracking exercises, reps, and weight usage to quantify muscular load through the use of accelerometer and gyroscope sensors. Muscular load includes measuring the response of muscles, bones, joints, and tissues based on the volume and intensity of training, using unique movement profiles for every exercise to account for the different percentage of the musculoskeletal system used. That muscular load is then factored into the WHOOP Strain score. When using Strength Trainer, members can create custom routines from a library of more than 200 exercises, or they can select pre-built workouts from WHOOP athletes that include Michael Phelps, Patrick Mahomes, Rory McIlroy, Colleen Quigley, and Sloane Stephens. It also offers them exercise demonstrations. After a workout, they can access a detailed view of their performance, allowing them to optimize their fitness regimen and achieve their goals.
Withings, a developer of digital health and wellness smart devices, signed on as a sponsor of The American Diabetes Association's Project Power initiative. Project Power is a no-cost lifestyle change program that tackles prediabetes and type 2 diabetes to help reduce its consequences. The idea is to raise diabetes awareness and offers diabetes risk reduction education in high-risk and vulnerable communities nationwide. As part of that partnership, Withings will be providing Project Power participants with its advanced smart scale called the Body Comp that can accurately measure multiple biomarkers, such as body composition, cardiovascular assessment, and electrodermal activity assessment. Body Comp is the first Withings scale that measures body fat; visceral fat, aka the fat that wraps around abdominal organs; vascular age, a daily assessment of arterial health and overall wellness; and Electrodermal Activity, a score that measures and assesses the sweat gland activity in the feet and that may help people manage their overall health.
Walmart Health announced it is expanding to Oklahoma with four new centers in the Oklahoma City-area in 2024; this follows an announcement in March that it would also be opening sites in Missouri and Arizona, as well as deepening its presence in Texas, which Walmart Health said would nearly double its footprint. Walmart Health offers primary and urgent care, labs, X-ray and diagnostics, behavioral health, dental and hearing services all in facilities located next door to their Walmart Supercenters. Walmart Health offers omnichannel access to care seven days a week at in-person centers and Walmart Health Virtual Care. The four new facilities in Oklahoma will be approximately 5,750 square feet and will feature Walmart Health's full suite of health services, which includes primary care, labs, X-ray and EKG, behavioral health, dental, hearing, select specialty services, community health and telehealth, though the company says that these services may vary by location. Each of the health centers will integrate technology, including Epic's electronic health record system.
Amazon announced that the Amazon Halo wearable and app, which it had first unveiled in 2020, would be shutting down and will no longer function starting on August 1 of this year. Amazon is offering users a full refund for Halo View, Halo Band, Halo Rise, and Halo accessory bands purchased in the last year, as well as for any unused prepaid Halo subscriptions fees. Those who paid subscription will no longer be charged. The company also provided instructions for how users can either download or delete their Halo health data. Amazon Halo, along with the Amazon Halo app, uses multiple sensors, including an accelerometer, a temperature sensor, and a heart rate monitor, to monitor activity, sleep, body fat and voice. In 2021, the company debuted a new fitness band called the Halo View, along with a Halo Fitness service, which provides workout videos, and Halo Nutrition, which helps users meal plan.
Koa Health, a provider of digital mental healthcare, and CoreHealth, a provider of digital health solutions, announced a new partnership to help alleviate this problem by allow organizations to more easily provide mental health programs to their workers. Koa Health is a digital mental healthcare provider that partners with employers, health plans, health systems, and providers to offer mental health solutions, including prevention and treatment, for various common mental disorders. CoreHealth, a subsidiary of Carebook, offers customized employee health and well-being programs, allowing employers to bring all of their wellness programming together on one platform. Its PaaS solution creates a complete picture of the wellbeing of workforce populations, so it can deliver targeted and personalized interventions. Through this partnership, Koa Health's mental wellbeing app, Koa Foundations, will become part of CoreHealth's partner network, and the app will also be integrated with the CoreHealth platform so that organizations to engage their members in their mental wellbeing.
myTomorrows, a global health technology company working to help patients discover and access treatments, announced the launch of the beta version of TrialSearch AI. The first-of-its-kind artificial intelligence tool will help to broaden physician insights into clinical trials and expanded access programs available in myTomorrows' database, which is curated for people looking for investigational pre-approval options and sourced from public registries. Physicians can use the tool to simplify the search process by quickly and accurately identifying opportunities for suitable pre-approval treatments, based on a patient's profile. myTomorrows is currently accepting requests from physicians to trial the tool.
Medisafe, a digital health company specializing in medication engagement, announced a Custom Branded Solution. Using a new approach developed with its partners to meet pharma's regulatory and integration needs, Medisafe's Custom Branded Solution empowers pharmaceutical companies to accelerate their digital and Software as a Medical Device strategy, consolidate vendors, and rapidly expand globally.
Sprinter Health, a mobile diagnostics company, and Story Health, a health technology and services company that provides scalable specialty care beyond the clinic, announced their partnership to bring elevated healthcare into the homes of patients with heart disease. The partnership between Sprinter Health and Story Health aims to expand access to care and improving compliance with guideline-directed medical therapy. Sprinter Health is providing in-home mobile diagnostic services, including blood draws, while Story Health offers scalable specialty care, including treatment optimization and patient support.
Pairwise, a health-focused food and agriculture company, and Partnership for a Healthier America, a nonprofit working to improve the food system, announced a three-year partnership to support a joint goal of increasing access to healthy, fresh, and affordable food. Pairwise will contribute $75,000 annually to PHA's Good Food for All program, which provides produce to families facing barriers to accessing affordable, healthy, and sustainable food. The program works with local partners to empower long-term changes in healthy eating behaviors in communities across the country. Pairwise's contribution will provide 630,000 servings of healthy fruits and vegetables through the PHA's Good Food for All program and will support PHA's commitment made at the White House Conference on Hunger, Nutrition, and Health to deliver 100 million servings of produce by 2025.
PicnicHealth, a patient-centered health technology company, announced its intent to globally expand its partnership with Roche and Genentech to accelerate neurological disease research through investments in real-world data. The partnership, which launched in 2018 with a custom cohort of 5,000 multiple sclerosis patients, FlyWheelMS, has grown to include investments in Huntington's Disease, Alzheimer's Disease and Alzheimer's Disease related dementias, and myasthenia gravis cohorts. Roche continues to leverage PicnicHealth datasets as part of its pan-neuroscience patient research study, 'BrainPower' (Brain Patient Outcomes With Experience Research), to highlight shared challenges and unmet needs faced by patients with neurological diseases, and ultimately improve patient outcomes and care.
Mission Point Healthcare Services, a full-service health care services and management company, announced the rollout of UV-C disinfection technology in partnership with R-Zero, a global leader in healthy buildings and green buildings. Mission Point Healthcare Services utilized Infection Control Grants made available by the Michigan Department of Health and Human Services to adopt the technology, deploying nearly 300 R-Zero Beam and Vive devices for continuous disinfection across its 27 locations in Michigan. R-Zero systems use UV-C technology to neutralize 99.99% of harmful airborne microorganisms and will protect approximately 5,350 residents and staff across Mission Point's facilities.
Twinn.health announced the launch of its AI-driven imaging platform that aims to revolutionize the early detection of age-related diseases. The platform, built on over a decade of research at Imperial College London, leverages advanced AI algorithms to analyze MRI data and provide risk assessments for common causes of frailty up to 10 years earlier than current methods. The Twinn.health platform addresses a significant challenge in healthcare: the growing prevalence of age-related diseases and their impact on patients, healthcare systems, and economies. With an aging global population, there is a pressing need for more effective, proactive diagnostic tools to identify and manage these conditions at an early stage.
XLerateHealth partnered with ScholarRx, a medical education technology company, to launch a suite of experience-based entrepreneurship education products and tools as part of a recent National Institutes of Health STTR $2.98 Million Phase II IDeA Regional Entrepreneurship Development (I-RED) Award. The aim of the I-RED Award is to facilitate the development of university-based biomedical researchers', faculty, and students' entrepreneurial skills to translate scientific discoveries into commercial products -- shortening the time it takes to get these promising technologies from "bench to market". As part of the award, XLH will leverage the ScholarRx content authoring platform, "Rx Bricks Create", to create, house, and distribute entrepreneurial education modules.
Research Bridge Partners, which makes formative investments in biomedical startup companies based on the breakthroughs of preeminent innovators at mid-continent research universities, announced a collaboration with Lyda Hill Philanthropies to support scientists at UT Southwestern Medical Center to translate their scientific discoveries into biotechnology companies. Initial investments by both organizations will total $4 million. The capital will be used to identify researchers whose science and entrepreneurial mindsets are characteristic of successful biomedical companies, establish effective management and governance structures for each spinout, safeguard their intellectual property, and recruit board members and senior executives.
The Ohio Chamber Health Benefit Program announced its partnership with AndHealth, a digital health company, to offer care for high-cost autoimmune conditions to the 20,000 members of the small-business-focused program that is sponsored by the Ohio Chamber of Commerce. AndHealth helps people with complex chronic diseases through its participatory model that combines specialty care with support for behavioral health and lifestyle factors, helping patients regain their health. The OCHBP's partnership with AndHealth builds towards the Ohio Chamber's Blueprint for Ohio's Economic Future—to accelerate the advancement of healthcare delivery and improve health outcomes. The AndHealth program will be provided to the Ohio Chamber Health Benefit Program members and their dependents as a health benefit for employers.
Digital health company and startup studio Kilo Health started a partnership with Optimove, the first customer-led marketing platform to optimize and improve the customer experience across all 30 brands in Kilo Health's portfolio. Combined, the company provides digital health and wellness services to more than 5 million customers worldwide. Optimove uses predictive customer analytics, AI-driven optimization, and omnichannel campaign orchestration to increase customer loyalty, engagement, retention, and customer lifetime value. Its clients include retail, gaming, and digital products, such as personal grooming brand Dollar Shave Club, jewelry manufacturer John Hardy, restaurant chain Papa John's, or retail supplier Staples.
GE HealthCare signed an agreement with Axim Life Isotopes South Africa, a joint venture between Life Healthcare and the AXIM Group of Companies, to expand provision of molecular imaging in South Africa with the delivery of two Cyclotrons, which produce radioisotopes enabling the production of tracing agents used in molecular imaging scans. GE HealthCare will deliver the Cyclotrons to ALISA's laboratory facility in Midrand, South Africa early next year, giving patients in Africa access to medical advancements.
Mednow, an on-demand virtual pharmacy, announced a new partnership with Prudent Benefits Administration Services, a third-party administrator that delivers comprehensive benefits administration services to over 200,000 Canadians. The partnership will provide Mednow's digital pharmacy and healthcare platform to participating PBAS clients and their members, part of Mednow's efforts to expand its Mednow for Business offering to large groups seeking a cost-effective and patient- centred healthcare platform with a focus on digital, private, and on-going pharmacy and healthcare services. Mednow will become the preferred virtual pharmacy partner for participating PBAS clients, with the partnership's initial focus on PBAS's student business, which serves over 30,000 post-secondary students across Canada.
DocGo, a provider of last-mile mobile health services, announced it has entered into a preferred provider agreement with Fresenius Medical Care, a provider of kidney dialysis treatment. This preferred provider agreement includes remote patient monitoring, principal care management, chronic care management, and urgent care services. DocGo has been an FMC preferred medical transportation partner since 2019. The new multi-year agreement, expected to start on May 1, 2023, advances DocGo's mission to provide high-quality, technology-driven care to patients, where it's needed, when it's needed, and ensure better experiences and outcomes. DocGo's remote patient monitoring services will provide a solution for nephrologists to extend their reach and better manage patients' conditions. Additionally, DocGo capabilities include after-hours support for urgent care needs, both treating on scene as well as ambulance transport when necessary.
Essen Health Care, a patient-focused medical group, and Behavidence, a mental health digital phenotyping company, announced a collaboration that highlights the importance of using technology to improve adherence to psychotherapy and develop effective coping mechanisms for patients. The partnership between Essen Health Care and Behavidence aims to address the growing need for innovative solutions to mental health challenges. As a leading service provider in New York, Essen Health Care brings extensive experience in delivering high-quality healthcare services to diverse communities. Behavidence, on the other hand, was recently rated as one of the most promising health tech ventures, with a focus on using digital phenotyping to improve mental health outcomes.
PathAI, a provider of AI-powered pathology, and ConcertAI, a provider of AI software-as-a-service technology and real-world evidence solutions for life sciences and healthcare, announced a strategic partnership to launch a first-in-class quantitative histopathology and curated clinical real-world data solution combining PathAI's PathExplore tumor microenvironment panel with ConcertAI's Patient360 and RWD360 products. Utilizing real world H&E-stained samples from PathAI's pathology laboratory, PathExplore extracts quantitative measures of the tumor microenvironment, known as human interpretable features, from whole slide images. These data are linked to Patient360's reference-standard abstracted clinical EMR, medical claims, and Social Determinants of Health data, allowing direct insights into current standards of care and treatment dynamics. Similarly, the data are also linked to RWD360, which provides scaled insights from structured EMR data, medical claims, and Social Determinants of Health for large populations.
XRP Healthcare Africa announced a new partnership with The Burnratty Investment Group to revolutionize the African healthcare sector, by joining forces and working in unison with a focus on

Africa

. The collaboration will consolidate the highly fragmented African healthcare market by pursuing mergers and acquisitions of small and medium-sized private healthcare businesses that align with its strategic vision in

Uganda

East Africa, being its first point of interest.
WELL Ventures, a subsidiary of WELL Health Technologies, a digital healthcare company focused on positively impacting health outcomes by leveraging technology to empower healthcare practitioners and their patients globally, announced the launch of a new investment program, The WELL AI Investment Program, focused on artificial intelligence and its applications in helping support healthcare providers with next generation tools. The WELL AI Investment Program will focus on early-stage AI companies who demonstrate promising innovation, and a clear focus on using AI technologies that can help healthcare providers with innovative tools or applications designed to improve their efficiency, accuracy and ultimately help them deliver better patient outcomes. Data protection and cybersecurity applications will also be considered as this is a key part of WELL's practitioner enablement platform.
Lifespin GmbH announced that it has entered into a significant scientific collaborative agreement with Leipzig Research Center for Civilization Diseases (LIFE) and Leipzig Medical Biobank to study whether certain patients who are obese or have diabetes have identifiable variations in their metabolism that may indicate predisposed risk for these conditions. The Leipzig Research Center for Civilization Diseases and Leipzig Medical Biobank have agreed to provide Lifespin with access to 8,000 patient samples from the LIFE Adult study, a long-term, population-based cohort study. The LIFE study includes people from the Leipzig adult population ranging in age from 40 to 80 years, who are being comprehensively studied for disease risks, frequency of more common diseases, such as obesity and diabetes, and the influence of certain lifestyle and environmental factors on their health. A primary goal of the study is to identify previously unknown risk factors for developing non-communicable diseases, from which new early detection methods could then be developed.
VitalHub announced a partnership between the Company's MyPathway platform and HammondCare, aimed at enhancing patient care in England while supporting the National Health Service to contribute to its green footprint in their journey to reach Net Zero by 2040. MyPathway, is an app-based patient portal solution, which connects patients to care services in areas including muscular-skeletal, chronic pain, motor neurone disease, and eating disorders. It can be accessed through a web browser on a computer, phone, tablet, or via the custom-built MyPathway App. MyPathway is a leading digital health portal platform that will allow VitalHub, alongside Intouch with Health's Flow Manager, to truly offer end-to-end patient flow and is one of the first solutions of its kind in the UK healthcare marketplace.
Children's Hospital of Orange County and UCLA Health announced a unique collaboration that will enhance access to world-class pediatric congenital cardiac care for children and their families across Southern California. Building on their strengths, both institutions will create a joint pediatric heart program that will become a leading destination for diagnosing and treating the full spectrum of congenital and acquired heart disease.
Recora announced its partnership with UNC Health Rex to launch virtual cardiac rehabilitation for the Raleigh, North Carolina community and surrounding areas. The addition of a home-based cardiac rehab program creates new, innovative opportunities for heart disease patients to recover safely from the comfort of their own homes. Recora's Virtual Cardiac Recovery Program provides virtual tools for UNC Rex heart disease patients that enable them to access and engage with their rehabilitation program at home, helping patients overcome common challenges with transportation and scheduling that could prevent them from participating in the past, along with receiving on-demand support from care teams, 24/7 chat, and additional resources made available to help continue their progression throughout the program. Recora's partnership with UNC Rex in the North Carolina market adds to its continuing growth throughout the United States, including new partnerships formed with providers in Arizona, Florida, and Louisiana in recent months.
Mindbloom, a provider of ketamine therapy, announced a partnership with SHIFT, a tech-enabled management consulting firm, to provide at-home ketamine therapy as a benefit to its employees. Through this partnership, all SHIFT employees will have access to at-home ketamine therapy through Mindbloom for a fraction of the normal price. The partnership with SHIFT continues a trend of Mindbloom teaming up with enterprises that are looking to expand access to transformational mental health services. In December, Mindbloom announced partnerships with Kennedy Care, a leader in home care services across the midwest, and 15Five, a pioneer in HR talent management, to offer at-home ketamine therapy as an employee benefit. And in January, Mindbloom announced a partnership with This is Jane Project to offer affordable at-home ketamine therapy to trauma survivors.
Moderna, a biotechnology company pioneering messenger RNA (mRNA) therapeutics and vaccines, and IBM announced an agreement under which Moderna will explore next generation technologies including quantum computing and artificial intelligence to advance and accelerate mRNA research and science. Moderna will participate in the IBM Quantum Accelerator program and the IBM Quantum Network. Under the agreement, IBM will provide access to quantum computing systems, as well as expertise to assist Moderna in exploring cutting-edge life sciences use-cases powered by quantum technologies. Moderna and IBM scientists will apply MoLFormer, an AI foundation model that can help scientists predict a molecule's properties, and could help them understand the characteristics of potential mRNA medicines. Moderna's goal will be to use MoLFormer to help optimize lipid nanoparticles, which encapsulate and protect mRNA as it travels within the body, and mRNA, which acts as instructions to cells in order to fight disease. Under this initiative, Moderna and IBM will combine state-of-the-art formulation discovery with generative AI to design mRNA medicines with optimal safety and performance.
Dignity Health Global Education, a workforce development solutions provider that exclusively enables healthcare systems and organizations to upskill and retain top talents, announced a new Nurse Residency program available across 21 U.S. states, developed in partnership with CommonSpirit Health, to standardize excellence, deliver and measure evidence-based clinical practices, and provide a scaled foundation for new nurses transitioning into practice. To address this issue, DHGE has designed an innovative Nurse Residency program, developed in partnership with CSH nurse educators led by Connie Clemmons Brown, DNP, RN, system SVP, Patient Care Services, to accommodate health organizations in transitioning nurses to practice. DHGE's centralized platform provides a complete technology infrastructure that is easy to scale and can be tailored to each organization's unique needs.
Clear Medical Imaging, a provider of radiology services in Ontario, partnered with 16 Bit to offer Rho, a tool powered by artificial intelligence that helps identify patients at risk for osteoporosis. When a patient has an x-ray for any clinical indication, while the radiologist reads the x-ray Rho also analyzes it to flag patients with suspected low bone mineral density for follow-up. Osteoporosis, which affects over 2 million Canadians, has a well-known care gap. Rho will be used prospectively and retrospectively on x-rays performed at Clear Medical facilities to identify at-risk patients, facilitating earlier diagnosis and treatment for osteoporosis and significantly reducing the risk of fractures.
OneStep, a platform for digital physical therapy using pioneering science that turns any smartphone into a clinical-grade motion analysis lab, announced the one-year results of its partnership with Kinomatic, a provider of custom surgery. 126 Kinomatic patients enrolled with OneStep to get the most holistic postoperative care. These patients were highly engaged with OneStep's app, which provided Kinomatic surgeons with extensive gait and mobility data – showcasing surgical success objectively and enhancing clinical decision-making with unprecedented insights.
A new partnership between Victoria and South Africa will fast track international collaboration on the development and manufacture of next generation mRNA vaccines and medicines – thanks to support from the Andrews Labor Government. A partnership signed today by representatives of mRNA Victoria, Afrigen Biologics and the South African Medical Research Council will develop mRNA vaccine collaboration between the two jurisdictions including, a South-African based World Health Organisation mRNA Technology Transfer Hub in South Africa. The initiative is aimed to improve low-cost mRNA vaccine production capacity in low- and middle-income countries worldwide and train international workforces in mRNA vaccine advanced manufacturing.
Abyde, a provider of HIPAA and OSHA compliance education and software solutions for independent healthcare practices, partnered with HR for Health, a leading HR and compliance software solutions provider for healthcare organizations. Together, Abyde and HR for Health will deliver industry-leading education and resources to help mutual customers understand their roles and responsibilities to implement and sustain a successful compliance program.
Oova and HealthKick announced that the companies had entered a strategic partnership to offer Oova's fertility technology across their platform. The partnership will make Oova's at-home hormone monitoring solution available to HealthKick's employers and employees. Oova's at-home technology offers a novel approach for women to measure and monitor the concentration of key fertility biomarkers: luteinizing hormone and progesterone. The platform merges biotechnology with machine learning. A woman provides a urine sample on a paper-based test strip embedded with innovative biochemistry. Then she scans it using her smartphone to utilize Oova's patent-pending machine learning algorithms to interpret the results. Within minutes, women are provided with reliable and accurate hormone measurements in the Oova app.
Greenlight Guru, a provider of cloud-based software solutions for MedTech companies, announced a new partnership with HTEC Group, a global digital product development and engineering services firm, to further modernize the architecture for its quality management software. In order to ensure medical device manufacturers stay ahead of the curve in an ever-expanding industry, Greenlight Guru and HTEC will develop a new, innovative architecture that allows its end-users to complete regulatory and compliance processes faster and more efficiently. The system is projected to enable over 1000 Greenlight Guru customers -- ranging from startups to enterprise medical device manufacturers -- to continue bringing high quality, safe, life-changing medical devices to market.
Clerkenwell Health, who opened Europe's first commercial psychedelic clinical trials facility in London last Autumn, partnered with MYndspan, a brain wellness and analytics technology company, to give medical researchers direct access to MYndspan's magnetoencephalography brain scanning technology. MYndspan's technology will provide unprecedented levels of accuracy in monitoring a participant's brain activity and function (both before and after taking psychedelic drugs) as part of trials run at Clerkenwell Health's central London facility.
CooperSurgical, a provider of fertility and women's health, announced they are partnering with The Noble Paperie, which makes cards & paper products dedicated to supporting families along their journeys through miscarriage, infertility, and birth. This partnership will start with three cards designed specifically for friends and family to send to women and men dealing with infertility and are available for sale today in honor of National Infertility Awareness Week® (NIAW). CooperSurgical will match fifty percent of proceeds from the cards sales in a donation to RESOLVE: The National Infertility Association, a non-profit organization dedicated to removing stigmas and changing the conversation around infertility.
CanaQuest, a clinical-stage life sciences company focused on drug discovery and development of next-generation targeted cannabinoid therapeutics for the central nervous system, announced the signing of a Master Service Agreement with Neeka Health that will encompass multiple clinical studies to evaluate the efficacy of Mentanine on targeted populations struggling with transitional issues.
Hyundai Motor America announced the continuation of its partnership with Children's Hospital Los Angeles, donating $150,000 to the Injury Prevention Program in support of child passenger and pedestrian safety. Hyundai's donation will allow CHLA to host more car seat check events and another LA Street Smarts Event teaching pedestrian safety to elementary school-aged children. The donation is part of Hyundai's corporate social responsibility initiative, Hyundai Hope, which seeks to improve the well-being of society through supporting the health and safety of the community.
Mainz Biomed NV, a molecular genetics diagnostic company specializing in the early detection of cancer, announced that it has added the Instituto de Microecologia in Madrid to its growing network of lab partners across Europe and in select international markets. ColoAlert, Mainz Biomed's flagship product, is a highly efficacious and easy-to-use, at-home detection test for colorectal cancer. For more than 60 years, the Instituto de Microecologia has been a pioneer in microbiota studies and food sensitivity, focused on disseminating the importance of intestinal health through microbiological analysis and diagnosis of microbiota profiles and specific health parameters. Entering the market and beginning commercialization in Spain and Portugal signify the continued expansion of Mainz Biomed's impact in Europe.
The University of Calgary has entered into a partnership to take steps to develop new treatments and cures for children by fully integrating research and frontline care. Teaming up with Alberta Health Services, the Government of Alberta, and the Alberta Children's Hospital Foundation, planning has begun to build a Centre for Research and Innovative Care, which will be on-site at the Alberta Children's Hospital. The centre will be purpose-built to enable biomedical specialists, data scientists, physicians, nurses and therapists to work side by side under one roof to quickly translate research into better health outcomes for children.
APPLEONE Medical Group, the health care arm of the AppleOne Group of companies, has set out to upgrade the laboratory services and the medical arts of VisayasMed Hospital in Cebu City by formally signing a partnership with Singapore Diagnostics. Through the partnership with SGD, VisayasMed Hospital will be able to carry out its main goal of providing a holistic patient experience by offering a more convenient and personalized approach to health care as SGD is known for its global expertise and technology.
ICRI partnered with Aakash Hospital. Under this alliance, students will be trained by expert medical professionals in their respective fields. ICRI students of Bsc Radiology and MLT will get a chance to be recruited by Aakash Hospital after the completion of the program. This alliance aims to equip students with professional knowledge to inculcate industry readiness. Under this alliance, students will be trained by expert medical professionals in their respective fields. ICRI students of Bsc Radiology and MLT will get a chance to be recruited by Aakash Hospital after the completion of the program. This alliance aims to equip students with professional knowledge to inculcate industry readiness.
Zai Lab Limited announced a strategic partnership and exclusive worldwide license agreement with MediLink Therapeutics. MediLink is a drug development company focusing on next generation anti-body-drug conjugates and related technologies. Through this collaboration, we have expanded our lung cancer franchise and global oncology pipeline with YL212, a novel DLL3 ADC program.
US Heart & Vascular, a national provider of support services to cardiovascular physician practices, announced its partnership with Heartland Cardiology, a cardiovascular physician practice focused on preventative care, diagnostic testing, curative procedures and electrophysiology services. With a growing footprint of partner practices, a strong management team, and backing from funds managed by the Private Equity Group of Ares Management, USHV is building the premier, physician led destination for independent cardiovascular providers to improve patient care delivery and reduce costs to the healthcare system. With an expanding network of practices in Arizona, Texas, and Kansas, USHV is actively seeking new partners with quality practices and entrepreneurial cardiovascular physicians across the country.
Bodytrak, a provider of intelligent, smart and connected safety solutions that deliver real-time first responder physiological data to command centers, selected NextNav, a location technology company, to bring mission-critical z-axis location intelligence capabilities to its products. With real-time automated alerts for key markers of heat stress, fatigue, and unconsciousness, Bodytrak provides command centers with critical data to assess personnel needs. The integration of NextNav's Pinnacle technology will allow for precise indoor vertical positioning to supplement indoor and outdoor geolocation, enabling efficient intervention to prevent incidents and facilitating rapid assistance. Personnel can be safeguarded through Bodytrak's real-time alerts via a cloud-enabled dashboard, SMS and email notifications.
Bausch Health Companies and its gastroenterology business, Salix Pharmaceuticals, announced a partnership with the Colorectal Cancer Alliance, a nonprofit company dedicated to combatting colorectal cancer, to increase awareness and access to preventative colorectal screenings in medically underserved communities This May, the Alliance is launching a colorectal cancer screening and prevention initiative in Philadelphia with a focus on the communities facing the greatest disparities in health outcomes. In support of the Alliance's efforts to improve access to these screenings, Salix will donate its prescription bowel preparation product to individuals who require a colonoscopy. Colonoscopies are a critical tool in the early detection of colorectal cancer. Research shows colorectal cancer can have a 90% survival rate if caught early.
Qure.ai announced that it has connected to the Nuance Precision Imaging Network. The secure nationwide cloud platform empowers collaborative care teams with streamlined communications and AI insights from diagnostic imaging within existing workflows to improve healthcare outcomes and costs. Leveraging the nationwide scale of the Nuance PowerScribe and Nuance PowerShare diagnostic imaging solutions and powered by Microsoft Azure, the Nuance Precision Imaging Network connects radiologists, care providers, health plans, self-insured employers, life science companies, and other imaging stakeholders to broaden access to precision diagnostics and therapeutics, increase healthcare efficiency, and lower costs. In addition, it enables secure and seamless sharing of AI insights from diagnostic imaging to enhance clinical decision-making as well as care team collaboration and facilitate the earlier detection and treatment of diseases for improved patient outcomes.
Lirio announced a new strategic partnership with Ayin Health Solutions, Inc. a leading provider of population health management services and technology solutions for community-based healthcare delivery. Providence, the nation's third-largest non-profit health system, launched Ayin in 2018 to support provider-sponsored health plans and risk-bearing entities with control over benefits, contracts, care management and population health. As part of the partnership, Ayin will integrate Lirio's Precision Nudging solution with its cutting-edge technology platform.
Huma Therapeutics and UCB, a global biopharmaceutical company, partnered to offer a digital technology solution to help patients with the rare disease, Myasthenia gravis , better understand and manage their condition with the support of their clinician. The digital platform is launching in Europe ahead of international expansion. The technology platform is founded on Huma's EU MDR Class IIb regulated Software as a Medical Device - the only disease agnostic SaMD to receive this level of EU MDR regulatory classification to-date. It will provide patients with access to MG-specific, trusted educational materials, and the ability to report and track their symptoms over time using the MG-Activities of Daily Living Scale. These data are shared with clinicians through a web-based dashboard to detect exacerbations in symptoms early and intervene where necessary. Identifying exacerbation triggers will support proactive clinical decision-making and should improve patient experience. Patients can download summary reports of their health data to discuss with their clinician to maximise in-person consultations.
The Ohio Chamber Health Benefit Program announced its partnership with AndHealth, a leading digital health company, to offer care for high-cost autoimmune conditions to the 20,000 members of the small-business-focused program that is sponsored by the Ohio Chamber of Commerce. The OCHBP's partnership with AndHealth builds towards the Ohio Chamber's Blueprint for Ohio's Economic Future—to accelerate the advancement of healthcare delivery and improve health outcomes. The AndHealth program will be provided to the Ohio Chamber Health Benefit Program members and their dependents as a health benefit for employers.
M&A
Funding Roundup
(Image source: despark.com)
Support VatorNews by Donating
Read more from our "The Future of Healthcare" series
May 30, 2023
ReNAgade Therapeutics raised $300M; FemTec Health shut down; Canary Speech partnered with Microsoft
Read more...
May 22, 2023
BetterUp partnered with Carahsoft; HippocraticAI raised $50M; CVS shuts down clinical trial business
Read more...
May 15, 2023
Amino Health raised $80M; ŌURA acquired Proxy; Babylon Health went private
Read more...
More episodes