Apple has long struggled to gain market share in the country, with only 5% of sales
India has a populaion 1.4 billion people, about 600 million of whom have smartphones and Apple wants in. While it has long struggled to gain significant traction in the country, according to Statista, Apple had less than a 5% market share in 2022, the company sees it as integral to its future growth.
And now it finally has a foothold, having officially opened its first Apple Store in the country, after years of delays, the company announced on Tuesday.
Located in Mumbai, in the Bandra Kurla Complex financial, arts, and entertainment district, Apple says its first retail location in India "will serve as a dynamic space where customers can come together, explore Apple products and services, enjoy exceptional service, and learn how to get more out of their devices."
As part of its opening, Apple BKC is offering a series called, "Mumbai Rising," which will include free sessions featuring Apple products and services, as well as hands-on activities that celebrate the local community and culture. Sessions in the "Mumbai Rising" series include a music lab called Deep Listening in Urban Spaces with Sandunes; a photo lab, called Portraits of Resistance with Prarthna Singh; a design lab, called Every Poster Tells a Story with Boomranng Studio; and an art lab, called Drawing Homage to Mumbai with Kohla.
The series will run from April 18 through the summer.
Over the weekend, in anticipation of the opening, Apple
revealed
more about the physical layout of store: it is designed with a triangular handcrafted timber ceiling made from 408 pieces of timber and 1,000 tiles. There are over 450,000 individual timber elements, all of which were assembled in Delhi.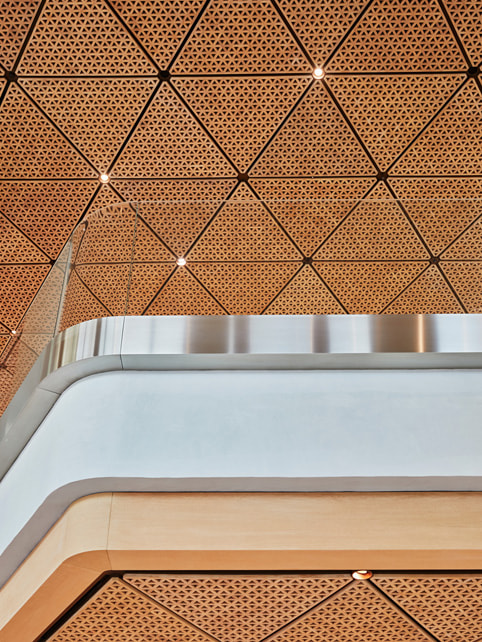 The company also noted that it was designed to be one of the most energy-efficient Apple Store locations in the world, with a dedicated solar array and zero reliance on fossil fuels for store operations.
Apple says the store is operationally carbon neutral, running on 100% renewable energy.
All of this is, no doubt, the first step toward Apple increasing its market share in India, where it currently far behind Samsung, which has a 20% share, followed by Xiaom and vivo with 18%, and OPPO with 11%.
"At Apple, our mission is to enrich lives and empower people around the world," said Tim Cook, Apple's CEO, in a statement Monday, celebrating 25 years of Apple in India.
"India has such a beautiful culture and an incredible energy, and we're excited to build on our long-standing history — supporting our customers, investing in local communities, and working together to build a better future with innovations that serve humanity."
(Image source: apple.com)
Support VatorNews by Donating
Read more from our "Trends and news" series
December 07, 2023
The deal will double imaware's B2B clients, and grow its patient count by 50%
Read more...
December 06, 2023
Healthtech, fintech, and AI all stayed strong, even as funding dipped 16% from 2022
Read more...
December 05, 2023
The company will be building out an AI moduel to help companies deal with upcoming regulations
Read more...
More episodes