28% of US households with income of $150,000 are Walmart+ members, more than doubling in a year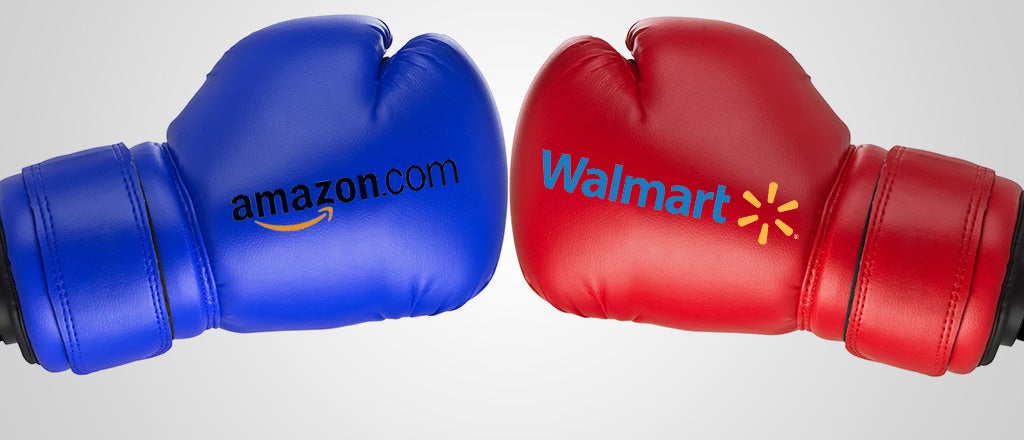 We no longer live in a world where online and offline shopping at bifurcated; consumer behavior, location, and online convenience can be used to drive a better in-store experience. One of the biggest online retailers, Amazon, now has its own brick and mortar stores, while the biggest in-store retailer, Walmart, launched its own online rewards program in 2020.
Now, a few years later, Walmart is starting to make some real gains against Amazon Prime, at least in one important area, wealthy shoppers.
According data from business intelligence service Prosper Insights & Analytics, as reported on by Bloomberg, 28% of US households with annual income of at least $150,000 were members of Walmart+ in February, more than doubling the 13% who were members at the same time in 2022.
Walmart+ has a few potential advantages over Amazon Prime, including the price: it costs $98, or $41 less than its competitor, while offering many of the same services. Also, as the company noted when it entered the clinical trial space last year, 90% of Americans live within 10 miles of one of its stores, allowing customers to easily pick up, and return, their orders.
In addition, Walmart also offers discounted fuel at gas stations around the country, which Amazon does not.
As Bloomberg points out, gaining ground among wealthier shoppers is part of a rebranding effort for Walmart, which has a reputation for appealing to lower- and middle-income shoppers; going forward, wealthier customers will be a key priority for the company, and e-commerce is a big part of that selling point.
That isn't to say Walmart doesn't still have a long way to do to fully close the gap with Amazon Prime, which also rose 7 percentage points year-to-year, capturing 77% of households with at least $150,000. Walmart also lags in terms of total subscribers, 18.5 million to 168 million, and Amazon still has a much bigger piece of the e-commerce pie, with an expected $431 billion this year, compared to $74 billion for Walmart. Overall, Amazon has 37.6% share of the online market, compared to 6.3% for Walmart.
Walmart+ does, however, have a younger user base, with 65% between the ages of 18 and 44, while 51% of Amazon Prime members are in this cohort.
Bloomberg cited a survey from Consumer Intelligence Research Partners that showed Amazon Prime remaining stagnant from February 2022 to February 2023, not growing its total user base in that time, something which Amazon disputed in a statement.
"Prime membership continues to grow — in the US and worldwide — as the value members receive continues to increase," Amazon spokesman Bradley Mattinger told Bloomberg.
VatorNews has reached out to Walmart and Amazon for comment on this story. We will update if we learn more.
(Image source: knowledge.wharton.upenn.edu)
Support VatorNews by Donating
Read more from our "Trends and news" series
October 03, 2023
The two companies will work together to connect patients to the right medical resources
Read more...
October 03, 2023
Investments drift away from pandemic-era spaces, toward workflow solutions and value-based care
Read more...
October 02, 2023
Students get paid internships as rehabilitation aides, food service workers, and material handlers
Read more...
More episodes