Vial raised $67M; NextGen Healthcare bought TSI Healthcare; iCAD partnered with Google Health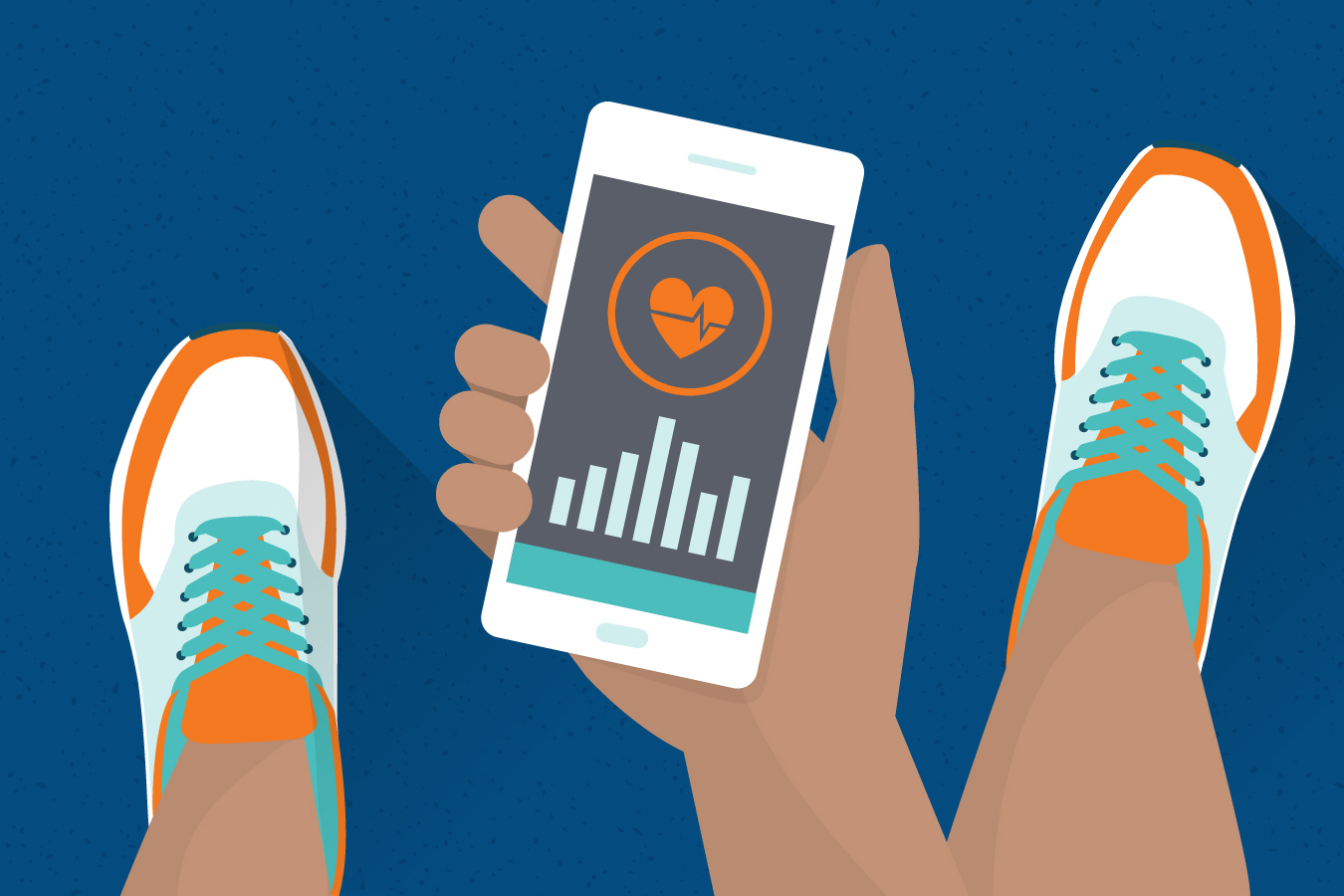 Top Health News
Google Health announced a strategic development and commercialization agreement with iCAD, a company that develops and delivers cancer detection and radiation therapy solutions and services to enable clinicians to find and treat cancers. With this agreement, the company will integrate Google Health's mammography AI technology into its Breast AI Suite, which includes software solutions for breast tomosynthesis, breast density, risk assessment, and 2D mammography, offering clinicians tools for disease detection and analysis. This is is the first commercial partnership Google Health has entered into to introduce its breast imaging AI into clinical practice. The company will also incorporate Google Health's mammography AI technology into its ProFound AI Risk platform, its decision support tool that provides a personanalized breast cancer risk estimation, identifying people who are at a high risk of being diagnosed with breast cancer before or at their next screening by using information available in a screening mammogram. Finally, on top of licensing Google Health's mammography AI technology, iCAD will also use Google Cloud's infrastructure to transform its delivery model, going from an on-premise suite of solutions to being cloud-hosted instead. That will allow the company to scale access to its technology.
Siemens Healthineers and Atrium Health, a nonprofit health provider known for its top-ranked pediatric, cancer and heart care programs, announced a multi-year Value Partnership 1 agreement. This strategic agreement will focus on driving access to care in Atrium Health's service region across the southeastern U.S., improving health equity and enhancing economic mobility. Atrium Health will purchase $140 million in Siemens Healthineers devices and equipment, including advanced imaging technology, radiation oncology and precision endovascular robotics. Utilizing Siemens Healthineers technology, Atrium Health will work to improve health care in rural and underserved areas. It will do so by strategically strengthening economic mobility, health equity and access and focusing on environmental sustainability in the region.
Blackford, a strategic imaging AI platform and solutions provider, and Bialogics, a provider of precision analysis of Diagnostic Imaging data, announced their partnership to advance the real-time monitoring of AI performance with in-depth clinical intelligence. DImax will provide Blackford customers the ability to extract clear operational and clinical insights from their imaging data in real-time and facilitate the adoption of AI to increase operational efficiencies and improved patient care.
Bassett Medical Center announced that it is expanding its digital medicine capabilities to include cardiovascular clinical services in an initiative with Columbia University's Vagelos College of Physicians and Surgeons. Through digital technology, Bassett patients will have direct connections to a broad array of cardiovascular specialists in Manhattan. This innovative collaboration is built on the foundation of Columbia's nine decades-long affiliation with Bassett as a teaching hospital and medical school campus.
Medcase, a leading solution provider for healthcare AI, and NTT DATA, a digital business and IT services leader, signed a definitive agreement to enable data discovery and enrichment solutions for healthcare imaging. AI in healthcare is beginning to demonstrate an ability to improve productivity and outcomes in a competitive market space. Fulfilling data needs and enriching image data sets with annotation and labeling confronts an industry focused on critical development and release timelines. The new partnership between Medcase and NTT DATA addresses that inefficiency allowing AI developers and life sciences to focus on their training and data science.
Ohio Department of Health and Opportunities for Ohioans with Disabilities announced a partnership with Be My Eyes and Accessible Pharmacy Services to offer a solution for Ohioans who face challenges self-administering COVID-19 tests. Ohio residents can call a state-sponsored support line through the Be My Eyes phone app to receive assistance taking any at-home COVID-19 test authorized by the U.S. Food and Drug Administration by downloading the free Be My Eyes app for Apple or Android smartphones. Once on the app, the user should select "State of Ohio COVID Testing" and will be connected to an experienced customer support representative from Accessible Pharmacy Services, which has helped hundreds of Be My Eyes users to administer a variety of at-home medical tests.
Annalise.ai, a global medical imaging AI company, joined the Nuance Precision Imaging Network, connecting Annalise.ai workflow orchestration and diagnostic support solutions to over 12,000 healthcare facilities worldwide. Annalise.ai is one of the largest medical imaging AI companies in the world, developing robust AI solutions intended to assist with the interpretation of radiological imaging studies. This year, Annalise.ai's chest X-ray products received U.S. FDA (United States Food and Drug Administration) clearance for use in triage and notification for a subset of chest X-ray findings. The collaboration between Annalise.ai and Nuance Communications (a Microsoft company) also harnesses the power of AI from Annalise.ai to enhance the Nuance Clinical Analytics platform. This will complement Natural Language Processing within Nuance's Clinical Analytics platform to create an advanced AI analytics engine, allowing radiologists to better evaluate the results from AI, as well as mine their historical reports using the power of AI through mPower. The combination of pixel-level insights and text-based insights helps providers extract deeper meaning from their medical imaging data.
Lumanity and HealthVerity announced a strategic partnership that will enable life sciences companies to derive better outcomes from the HealthVerity IPGE platform, including the nation's largest, fully-interoperable healthcare and consumer data ecosystem, in combination with Lumanity's world-class data and real-world evidence (RWE) generation expertise. The partnership creates tremendous value for clients seeking to leverage Lumanity's ability to identify the optimal, research-ready real-world data to support real-world research, as well as its strengths in global health economics and outcomes research, safety, and data analytics.
MediView XR, which incorporates augmented reality technology into medical imaging, partnered with GE Healthcare to co-develop the OmnifyXR Interventional Suite System, combining MediView's 3D augmented reality medical visualization, surgical navigation, and telecollaboration capabilities with GE Healthcare's interventional imaging technologies, digital infrastructure, data analytics, and clinical decision support capabilities. OmnifyXR will provide a heads-up, augmented reality display of interventional x-ray imaging systems using Microsoft's HoloLens technology. It will integrate multiple holographic displays of live imaging for improved anatomy visualization. The aim is to help clinicians make better, and more informed, decisions. The solution also features remote collaboration so that clinicians can partner, train, proctor, and collaborate, even if they aren't in the same room. The plan is for GE Healthcare and MediView to co-market OmnifyXR; the two companies also said they will explore opportunities for joint go-to-market efforts. It will initially launch in the United States, with global expansion planned for the future.
The University of North Carolina at Chapel Hill announced a collaboration with Amazon Web Services, with the goal of launching at least 10 new companies by supporting 25 projects from UNC faculty members over the next three years. Through this partnership, faculty from UNC-Chapel Hill's health research labs will be able to utilize what it calls a "a cloud-native 'software factory'" that will allow them to build solutions into production-ready formats that run on AWS. They will get access to services like Amazon SageMaker, which enables developers to create, train, and deploy machine-learning models in the cloud, and Amazon Rekognition, a service computer vision platform, along with secure environments, data solutions, and other artificial intelligence/machine learning managed services. In addition, the projects will be eligible to receive AWS Computing Credits and collaborate with AWS solutions architects and specialists.
Oura, the company behind the Oura Ring, a device that gives users personalized health data, insights, and daily guidance, launched Oura For Business. Through this offering, organizations, specifically business corporations, employee wellness, healthcare, higher education, athletics, and the military, will be provided with data about their people, including fatigue, performance optimization, illness detection, health management, and burnout, which is now becoming a bigger problem for organizations, especially in the healthcare space. Employees on the Oura For Business will get access to the Oura Rings and app, along with member-focused content for awareness and education, and access to events, including Webinars, Seminars, and Fireside Chats. The organization administrators, meanwhile, will be able to see anonymous Oura Ring metrics, through reports and tools to understand group-level scores. They will also be given guidance on how to take action based on employee wellbeing metrics. Each organization is able to custom design the employee wellness platform to meet their particular needs. So far, 200 organizations have signed up for Oura For Business, including Thrive Global, US Air Force, US Navy, US Army, NASA, Red Bull Racing, NASCAR, USA Surfing, Noom, OWN IT, University of Vermont, Clemson University, and the UFC.
The Mexican Hospital Consortium, TINC, and the Association for the Advancement of Medical Instrumentation, signed an official agreement to create a new Alliance for Healthcare Technology Management in Mexico. The Alliance's main objective is the development of six projects related to HTM within 2023, which will be implemented in the 52 hospitals affiliated to CMH: standardization of medical device nomenclatures and identification codes; development of a HTM Body of Knowledge/Body of Practice; development of a HTM Levels Guide for CMH Hospitals; development and implementation of a HTM Maturity Model Assessment Tool; development and implementation of a HTM Maturity Model Training Program; and development and implementation of a HTM Benchmarking Model for CMH Hospitals.
Optum Labs, the research and development arm of UnitedHealth Group, and Cornell Tech have created a collaborative research hub to identify new, industry-disrupting ways to deliver better, more equitable health care. Optum Labs is providing funding in 2022-'23, which will drive innovative research in precision behavioral health, extended reality for aging in place, and equitable human and algorithmic decision-making. The partnership will be led by Deborah Estrin, an Associate Dean and a Robert V. Tishman '37 Professor at Cornell University, and Tanzeem Choudhury, Ph.D., Senior Vice President at Optum Labs, and a Roger and Joelle Burnell Professor in Integrated Health and Technology at Cornell University, with the specific intent of transforming patient health outcomes and care by incorporating new types of health data from wearables and IoT devices and creating new types of remote intervention and care delivery using augmented reality and virtual reality actuation technologies with computational techniques.
Quest for Change, a French regionally-certified network of five high-quality incubators (Innovact, Quai Alpha, Rimbaud'Tech, SEMIA and The Pool), based in six locations within the Grand Est region, announced the launch of Quest for Health, an accelerator dedicated to healthcare start-ups. Quest for health benefits from the support of several institutional partners in France, Switzerland, Germany and Boston (USA), as well as the Grand Est innovation ecosystem, in particular BioValley France and SATT Conectus, both members of the DeepEst consortium.
The University of Waterloo's Human Anatomy Laboratory, which is housed in the Department of Kinesiology and Health Sciences, partnered with Medical Innovation Xchange (MIX), a hub for medtech startups who want to turn prototypes into products, to allow medtech companies to connect with the School of Anatomy for their research.
Through funding provided by Ontario's Ministry of Labour, Immigration and Skills Development, MIX facilitates access at the University for researchers for lab space and equipment needed for their work.
Viatris announced that it has closed its transaction with Biocon Biologics, creating what Viatris expects to be a unique fully vertically integrated global biosimilars leader. Viatris and Biocon Biologics have entered a Transition Services Agreement pursuant to which Viatris will provide commercialization and certain other transition services for an expected two-year period intended to ensure business continuity for patients, customers and colleagues. Upon the completion of the transition services, Biocon Biologics will assume responsibility of commercial, regulatory and other related services.
InnerScope Hearing Technologies, an Over-the-Counter Hearing Aid company, announced that it has launched four models of iHEAR branded Over-the-Counter Rechargeable Hearing Aids ("iHEAR OTC Rechargeable Hearing Aids") on CVS.com. The launch of the iHEAR OTC Hearing Aids on CVS.com provides InnerScope with a much broader market penetration and distribution channel through CVS Health, the largest U.S. pharmacy chain.
Curebase, a company dedicated to democratizing clinical trials through a decentralized model, announced its partnership with Redenlab, a provider of speech testing in industry-run clinical trials. Curebase can integrate with Redenlab's platform with built-in AWS and HIPPA compliance, as a way to add speech analytics to pharmaceutical studies where necessary. This analytical component will not only give researchers a more comprehensive monitoring approach in trials but will also add to patient safety and well-being during trials.
BlueDot, a provider of infections disease intelligence, announced its partnership with Clarivate Plc, a provider of trusted information and insights to accelerate the pace of innovation. Now, customers of Clarivate can access BlueDot's innovative technology rooted in artificial intelligence and machine-learning to support in making educated, time-sensitive decisions in the face of biothreats. BlueDot alerted organizations of the threatening emergence of COVID-19 nine days before the World Health Organization, and correctly predicted the spread of Zika into Florida, U.S. six months before it occurred. Since 2020, BlueDot has expanded its datasets and modelling to address the changing trends in endemic disease.
CMR Surgical, a surgical robotics business, announced a collaboration agreement with Ethicon, a Johnson & Johnson MedTech company, to expand choice across surgical robotics and advanced laparoscopic instruments. The targeted collaboration agreement will focus on select private hospitals in Italy, France, Germany, and Brazil and will enable Ethicon and CMR commercial teams to offer specific hospitals the advantages of their complementary portfolios together. This streamlines and simplifies the process for surgeons to acquire these leading tools for the full range of patient surgery needs. It will increase choice and access to a broad portfolio of robotic and laparoscopic surgery solutions.
Hidrate, which utilizes proprietary smart sensors on the bottom of fluid containers to automatically track the amount and time of each sip a patient takes, announced a partnership with Jogan Health to exclusively distribute the world's first healthcare solution for hydration automation and remote monitoring of fluid intake. Jogan Health and Hidrate Inc will collaborate to offer this healthcare solution to ensure seamless hydration tracking, while significantly reducing human error and time spent manually tracking fluid intake in many healthcare settings, including hospitals, nursing homes, and in-home health care.
National Resilience and AstraZeneca PLC announced that the companies will establish a long-term biomanufacturing relationship in support of AstraZeneca's portfolio. Under the agreement, AstraZeneca will have strategic access to Resilience's end-to-end capabilities. Resilience will purchase AstraZeneca's manufacturing facility located in West Chester, Ohio and will manufacture select AstraZeneca medicines at the facility as part of a multi-year supply agreement. The companies anticipate completing the transaction in early 2023, subject to receipt of regulatory approvals and the satisfaction of other customary closing conditions. Upon closing, Resilience will acquire the West Chester site's operations and physical assets, retain the site's leadership and employees, and continue to invest in the workforce and facility.
Strasys, a provider of polymer 3D printing solutions, and Silico have signed an agreement to deliver digital twins of entire hospitals and healthcare systems, to optimise decision intelligence. The partnership formalises the integration of Silico's business process simulation software with Strasys' technology that creates digital twins. The BPS platform will allow Strasys to create digital replicas of individual business processes to test the efficiency of potential changes. By linking the digital replicas to form a digital twin, Strasys can simulate the outcome of different decisions across healthcare ecosystems. The process helps to optimise decision-making in the sector, enhance operational processes, ensure services run effectively and achieve better patient outcomes.
OSPITEK, a developer of the proprietary Digital Health platform VIEW, partnered with Ohio's BEST Health System to implement the VIEW software platform in BEST's outpatient surgical centers. The VIEW platform is a leading, cloud-based software and IoT enhanced, Ambulatory Surgery Center management and communication platform, designed for rapid adoption to compliment legacy EHR and Health IT systems in ASC's and Surgeon offices. With this partnership, Ospitek's technology will be immediately available in all BEST surgical centers.
AlphaLab Health, a joint program of Innovation Works and Allegheny Health Network to accelerate the growth of healthcare and life sciences startups, announced the third cohort of companies to participate in the program. The AlphaLab Heath companies were competitively selected to participate in a six-month program that will help them navigate key risk points in the clinical and commercial development of their early-stage companies. The companies also receive up to $100,000 in pre-seed investment, wet and dry lab space, one-on-one and group education sessions, and access to clinicians, hospital executives and other experts who can help these emerging companies succeed through the early stages of development. This cohort features a wide range of companies covering diagnostics, therapeutics, medical devices, and healthcare IT.
Viz.ai, a provider of AI-powered disease detection and intelligent care coordination, announced a partnership with Cercare Medical, which delivers medical imaging with CT and MRI. The partnership will incorporate Cercare Perfusion, a fully-automated, simple-to-use, patient-specific perfusion software, into the Viz.ai platform. Viz is broadening its imaging features and functionality to best serve institutions that perform MR imaging in the patient workflow. The infusion of Cercare Perfusion technology into the Viz.ai platform enhances the company's flagship AI-powered neurovascular portfolio as well as the platform's capabilities.
MetAlert, a developer of location sensitive health monitoring devices and wearable technology products for remote patient monitoring, announced it signed a Letter of Intent with Norway based Sensio Group to begin marketing and distributing RoomMate, care with dignity, 3D Infrared, supervision with fall detection automated monitoring system.
Ardent Health Services and BioIntelliSense announced the launch of a new continuous patient monitoring initiative to empower clinicians with greater data-driven insights for patient care and to optimize clinical and operational workflow. As part of the new inpatient continuous monitoring initiative, patients wear the BioButton throughout the duration of their stay. The patient-friendly device captures and wirelessly transmits up to 1,440 sets of vital sign measurements per day at a fraction of the cost of traditional, manually collected vital sign measurements, which are typically only collected 4-6 times per day. This enables clinicians to identify stable patients who may be candidates for early discharge, potentially reducing hospital stays while providing medical grade monitoring in the convenience and comfort of a patient's home.
Axxess, which helps care at home organizations expand their service lines and provide high-quality patient care, now enables clients to offer cognitive impairment services through a new strategic partnership with Cognitive Assessment and Memory Program. CAMP combines digital therapeutics with app-based technology and artificial intelligence to provide assessments and treatments for mild to moderate cognitive impairment.
Lighthouse Guild, a not-for-profit vision and healthcare organization, and Bionic Sight, a developer of treatments and technologies for advanced stage blindness, announced that they are entering into a partnership that will change the landscape of treatment for people who are blind. Bionic Sight's technology focuses on restoring sight to patients with advanced stage blindness due to retinal degenerative diseases, such as retinitis pigmentosa. The technology is based on discoveries by researcher and developer Sheila Nirenberg, PhD, a professor at Weill Medical College of Cornell University and the founder of Bionic Sight, who unraveled the neural code of the retina.
ZS, a management consulting and technology firm focused on transforming global healthcare, announced an investment in and partnership with Abacus Insights, a healthcare technology compamy with an offering in data usability that rapidly accelerates the achievement of key health plan goals including efficiency, equity, health services and member outcomes. Abacus Insights offers the capability to consolidate and clean billions of pieces of structured and unstructured data from payers, providers, labs, digital apps and many more sources, providing end users with complete, current and accurate data sets that drive both operational and analytical uses. Through this partnership, health plans working with ZS gain access to usable data and a full suite of analytics and digital tools, unlocking insights from sales to operations to health outcomes and accelerating a path to decisions and actions.
PathfinderHealth, an affiliate of Northern Arizona Healthcare, announced a partnership with Equality Health, a leading provider of value-based physician networks uniquely equipped to address the needs of diverse and historically underserved populations. Effective Jan. 1, 2023, the partnership will bring improved patient and provider services to PathfinderHealth primary care practices in northern Arizona, and help PathfinderHealth, a Clinically Integrated Network and Accountable Care Organization, navigate the transformation to value-based health care initiatives.
WellSky, a health and community care technology company, announced it partnered with Catholic Charities of Southeast Michigan, a community-based organization working to address social determinants of health challenges in Michigan communities. With this partnership, CCSEM will become an in-network provider for health plans using the WellSky Social Care Coordination platform to manage member referrals. Through its partnership with WellSky, CCSEM will receive social needs referrals directly from health plans via the WellSky Social Care Coordination platform. When both organizations leverage the same platform, referrals are more easily tracked and managed. CCSEM can identify all the social services a member has been referred to, while the health plan has visibility into the outcomes of the referrals they made. This collaboration helps close the gap on SDoH for the community, driving better member outcomes and improving health equity.
Babyl, a subsidiary of Babylon, and Novo Nordisk announced that they entered an innovative partnership to contribute to the expansion of diabetes awareness and care in Rwanda. Drawing on Novo Nordisk's expertise and mission to drive change to defeat diabetes and Babyl's existing infrastructure and experience in delivering digital health services at scale in Rwanda, this new joint initiative aims to improve awareness, care and management of diabetes through community engagement, skills building and use of Babyl's advanced digital technology.
Henry Schein One, a software company providing integrated software and services to the dental industry, announced a partnership with VideaHealth, a leading dental AI platform. As a result, Henry Schein One is introducing Dentrix Detect AI powered and manufactured by VideaHealth, an AI-enabled X-Ray analysis tool that integrates directly into Dentrix® Practice Management Systems. The integration with VideaHealth's FDA-cleared computer-assisted detection device can help oral health professionals harness the power of AI in dental practices.
Point32Health, the parent company of Harvard Pilgrim Health Care and Tufts Health Plan and VillageMD, a provider of value-based primary care services, announced a collaboration to expand access to primary health care for its Harvard Pilgrim Health Care members in Massachusetts. VillageMD offers full-service primary care in their Village Medical practices across a broad range of physician services focused on disease prevention, chronic condition management, and healthy lifestyles. In addition, 24/7 care will be available with Village Medical via telehealth and at-home visits.
Genomind, a provider of population health management solutions and genetic testing for medication management, partnered with Shore Quality Partners, an Accountable Care Organization serving 28,000 Medicaid members of Somers Point, NJ and surrounding communities. Under the terms of the partnership, SQP will access Genomind's proprietary population health software. This will allow SQP to assess current patients' treatment regimens and stratify individuals based on medication and genetic interaction risk. Ultimately, Genomind will provide members identified as high-risk with pharmacogenetic testing, and SQP healthcare providers with decision support tools and consultative services for precision medication management.
Population health management platform company the Garage announced that it is joining forces with federally qualified health center, Morris Heights Health Center (MHHC). The Bronx-based MHHC serves over 50,000 patients, and its mission is to be the vanguard for quality, affordable, and accessible health care for all. MHHC will be utilizing the Garage's proven population health management platform, Bridge, for empowering better care in the community. The SaaS platform connects providers, care teams and enables real-time patient information exchange, facilitates referral management, secure messaging, patient tracking and communication, clinical data management, clinical integration, clinical intelligence, and clinical analytics.
ALR Technologies, a diabetes management company, announced it has entered into a co-branded distribution agreement with Covetrus, a provider of animal-health technology and services, for ALRT's GluCurve Pet CGM, a continuous glucose monitoring system for diabetic cats and dogs. The GluCurve Pet CGM is the first and only continuous glucose monitoring system designed for diabetic cats and dogs and sold directly to veterinarians.
Thynk Health, a complete cancer screening and incidental finding management solution, and Riverain, a solution that eliminates obstructions in detecting disease in thoracic CT and XR images, announced a partnership between their platforms to fight lung cancer with the world's most advanced technologies. Combining all the latest technologies, including CAD, Machine Learning, clinical NLP, recurrent neural networks, and artificial intelligence, this partnership offers an unprecedented opportunity for lung cancer screening and pulmonary nodule management.
Prologics Healthcare and SYNERGEN Health, both revenue cycle management providers servicing the healthcare industry, announced a new strategic partnership focused on Private Equity backed healthcare providers to address current demands in the market. In a competitive healthcare market, outcomes and cost effectiveness are critical to the success of healthcare providers, further validating the need for revenue cycle management to be considered a strategic asset in order to maintain – or even increase – operating margins. The intent of the new partnership is to enable greater access to this fast-growing sector while leveraging the resources of both companies, which will continue to operate independently of each other, in the pursuit of new growth opportunities.
Drexel Athletics and Rothman Orthopaedic Institute announced a multi-year partnership that will begin this season. Rothman Orthopaedics will become the Official Orthopaedic Partner of Drexel Athletics. Additionally, Rothman Orthopaedics will oversee Drexel's on-site clinic for student-athletes. The extended agreement between Rothman Orthopaedics and Drexel also includes a strong branding presence at the newly-renovated Daskalakis Athletic Center. Rothman Orthopaedics will receive prominent in-venue branding on Drexel's state-of-the-art video board for men's and women's basketball as well as wrestling. Other key pieces of the agreement include sponsorship of Drexel's rivalry series against the University of Delaware. Rothman Orthopaedics will also be the presenting sponsor of annual esports tournament on campus and will have significant exposure across all Drexel Athletics channels including digital, broadcast, multimedia, rec, and intramurals.
Havas Health & You announced a global partnership with Evermed, a technology company whose modular content hubs power personalized video content delivery for life science companies and HCPs. One in two HCPs say that the videos they watch influence their decision making. To capitalize on this market opportunity, Evermed will partner with HH&Y to transform information from health brands and clients into short form videos and integrate them into a platform that doctors can access directly and personalize to fit their needs, with videos not just about medicine but about other key topics like clinical trials, advances in the health industry, and care disparities. In partnership with HH&Y's deep knowledge of content and their global reach, the two will work together to provide tailored content strategies to drive growth for both companies.
Qualcomm Incorporated - through its Qualcomm Wireless Reach initiative - in collaboration with MTM Tecnologia and the city of Campina Grande, and through an agreement with the Municipal Health Department and the Science and Technology Department, launched the Saúde Inteligente Mobile (SIM) Maternity project. The project aims to reduce the number of hospitalizations for at-risk pregnant women and increase access to prenatal care in Campina Grande by leveraging mobile technologies. Through the mobile app, pregnant women, along with their healthcare providers can monitor their health, track pre-natal appointments, and be alerted of any pregnancy-related issues. The project is also part of a clinical study evaluating the use of mobile technology in improving maternal health.
Tivic Health Systems, a commercial-phase health technology company that develops and commercializes bioelectronic medicine, today announced it has hired ALOM Technologies Corporation, a global supply chain product and service delivery program, to manage product supply chain, assembly, and logistics. Headquartered in the U.S., ALOM will be the company's 3rd party logistics warehouse, fulfillment, and production partner responsible for storing, packaging, and shipping Tivic product orders. Operating out of 19 global locations, ALOM's technology-driven supply chain offerings include inventory management, contract manufacturing, procurement, fulfillment, warehouse operations, and logistics systems technology.
Revere Partners, a venture capital fund focused on oral health, announced two new partnerships that are expected to deliver innovation and the newest technology to groups dedicated to advancing the ways dentistry is practiced. The agreements with Seattle Study Club and the Workman School of Dental Medicine at High Point University will focus on established dentists looking to enhance their knowledge and methods, as well as the next generation of oral health professionals.
The United Health Foundation, the philanthropic foundation of UnitedHealth Group, announced a three-year, $3.1 million grant partnership with the American Nurses Foundation to fight nurse burnout with the Stress & Burnout Prevention Pilot program. The program is designed to transform organizational culture, remove the stigma associated with seeking mental health support and offer nurses a new burnout prevention model to help them use mental health resources earlier and more effectively. It stands out from other programs because it will emphasize and validate the voices and needs of Millennial and Generation Z nurses, as well as nurses of color to ensure their unique experiences are recognized and addressed.
M&A
Funding Roundup
(Image source: commonwealthfund.org)
Support VatorNews by Donating
Read more from our "The Future of Healthcare" series
June 26, 2023
Aledade raised $260M; Zocdoc partnered with Elation Health; Eli Lilly acquired Dice
Read more...
June 19, 2023
Simple HealthKit and Walmart partnered; Electronic Caregiver raised $95M; Aya bought Flexwise Health
Read more...
June 12, 2023
Alkeus Pharmaceuticals raised $150M; Care.ai partnered with Samsung; DoseSpot bought pVerify
Read more...
More episodes