Startups are using positive reinforcement, like peer networks and rewards, to get people healthier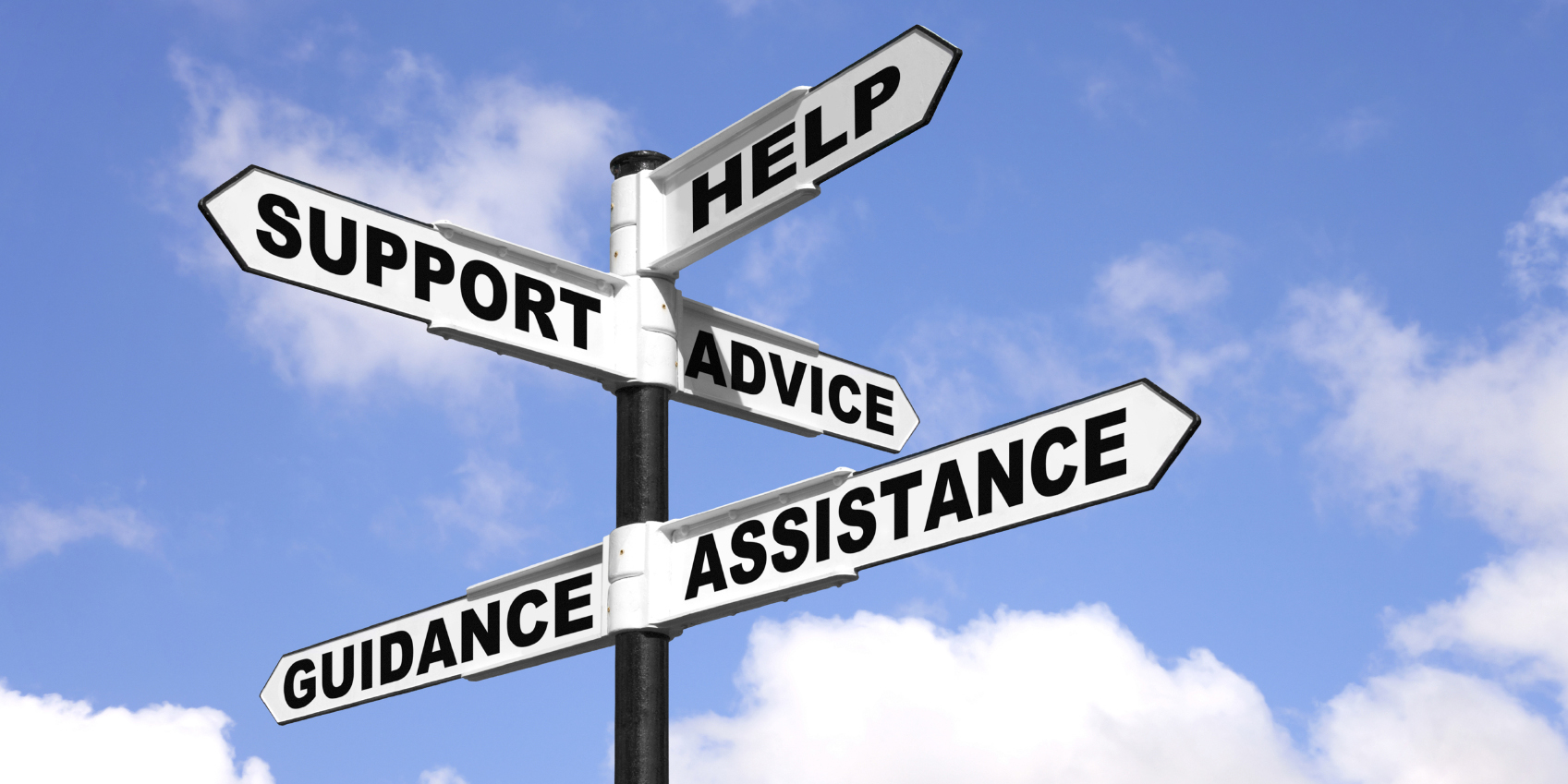 We all have our behaviors that are bad for our health.
That can be the usual bad habits, like smoking, drinking alcohol or too much soda, caffeine, drugs, and an unhealthy diet. Or it could be newer issues, like addiction to screen time and social media. Everyone has their vices.
The problem is that many of those issues can have adverse effects on other aspects of our health. Most people ignore this because those adverse effects are elusive in their early years only to present themselves later in life. But one thing became clear during the pandemic was that many of these behaviors up the risk factors for other diseases, namely a virus that targets the unhealthy. That's why people who smoke are at a higher risk of COVID infection and death, as are people who consume large amounts of alcohol.
The question isn't whether or not we need to curb these bad behaviors, but how to do so. And a new crop of startups are being formed that are focusing on helping ease addiction with an approach of positive reinforcement. That means giving people the carrot and not the stick: providing them with resources to help them change their behavior, often with a support system in place, along with technology to nudge them in the right direction, and even actual rewards, even money, when they start going in the right direction.
Here are some of the companies that are looking to change our behavior for the better, in order how much money they're raised. The first is one of the oldest, having started in 2008.
Noom
Noom is digital health company that says it "helps people live healthier, happier lives." It uses behavioral science, including a combination of psychology, technology, and human coaching, to help users meet their personal health and wellness goals.
The company has developed products that use evidence-based approaches and scientifically-proven principles, such as cognitive behavioral therapy. Noom users are matched with a trained coaches to help guide them and provide them with support.
While the company started with weight management, it is now looking to expand its platform to helping people with chronic and non-chronic conditions, such as stress and anxiety, hypertension, and diabetes.
Unhealthy behavior: Poor diet
Founded: 2008
Total raised: $657.3 million
VCs: Qualcomm Ventures, m8 Capital, Kleiner Perkins, Harbor Pacific Capital, National Institutes of Health, Scrum Ventures, RRE Ventures, Translink Capital, Samsung Ventures, Serena Ventures, Temasek Holdings, Oak HC/FT, Novo Holdings, Silver Lake, Sequoia Capital
Pear Therapeutics
Pear Therapeutics is a prescription digital therapeutics company, with a pipeline of products and product candidates across multiple therapeutic areas.
Its lead product, reSET, is for the treatment of Substance Use Disorder, and was the first PDT to receive marketing authorization from FDA to treat disease. The company has reSET-O, for the treatment of Opioid Use Disorder, and it was the first PDT to receive Breakthrough Designation.
Both solutions include dashboard for clinicians that can be used as part of treatment, which includes information about patients' use of reSET and reSET-O such as lessons completed, patient-reported substance use, patient-reported cravings and triggers, compliance rewards, and in-clinic data inputs such as urine drug screen results.
Unhealthy behavior: Opiods
Founded: 2013
Total raised: $248 million
VCs: STemasek Holdings, SoftBank Vision Fund, Perceptive Advisors, 5AM Ventures, EDBI, Trustbridge Partners, Arboretum Ventures, Jazz Venture Partners, Pilot House Ventures, Novartis, dRx Capital, Shanda Group, QUAD Investment Management, Bridge Builders Collaborative, Blue Water Life Science Fund, Sarissa Capital Management, Crimsonox Capital, Forth Management
Workit Health
Workit Health offers an entire addiction care program, based on the latest research and clinical expertise, to its members via a mobile app. Through the platform, members are able to video chat with licensed clinicians and counselors, join recovery groups, and even complete drug testing requirements virtually. It offers Workit Clinic for Opioids, Workit Clinic for Alcohol, and Workit Health Online Therapy.
The company also operates its own clinics in California, Michigan, New Jersey, Ohio, Alaska, Minnesota, Oregon, Washington, Florida, and Texas.
Unhealthy behavior: Opiods, alcohol
Founded: 2015
Total raised: $138 million
VCs: FirstMark, Lux Capital, GingerBread Capital, Blue Cross and Blue Shield Venture Partners, Rob Lowe, CVS Health Ventures, Insight Partners, 3L Capital, Impact Engine, Wakestream Ventures, Invest Detroit, RRE Ventures, Montage Ventures, Endeavor Catalyst
Quit Genius is a digital therapeutics company targeting employees. It has a solution for multiple addictions, including tobacco, alcohol, and opioids, combining technology, healthcare and design.
Through its solution, physicians conduct telemedicine consultations to enable virtual prescribing and medication adherence tracking. Each member is assigned a dedicated Drug & Alcohol Counselor to guide them, and they are also provided with a programmatically-delivered guided journey of steps personalized to each member's unique combination of triggers.
Users also get connected breath sensors and video-tracked salivary tests to help to track outcomes and a clinical portal that uses algorithms to flag high-risk individuals.
The company plans to add peer support soon, giving members have access to a small anonymous peer support group, moderated by their Quit Coach.
Unhealthy behavior
: T
obacco, alcohol, opioids
Founded: 2017
Total raised: $78.6 million
VCs: Y Combinator, Wayra, StartUp Health, Octopus Ventures, Village Global, Atomico, Force Over Mass Capital, Pioneer Fund, Kinnevik AB, AAF Management Ltd., Eric Ries, Burda Principal Investments, Serena Ventures, Triple Point Ventures Telefonica, Merck, Max Mullen, Juha Paananen, David Langer, IFG.VC, Venus Williams, Olivia Teich, Paul Rosania, Junaid Bajwa

Carrot/Pivot
Carrot is a digital health company that helps people quit smoking. Its platform, called Pivot, takes a multifaceted approach to getting people to quit smoking, involving mobile technology, behavioral science, and clinical expertise.
The company provides an FDA-cleared medical device called the Pivot Breath Sensor, which measures a carbon monoxide (CO) biomarker in the breath that indicates tobacco use. In addition, the company has launched a complete program that includes a HIPPA-compliant user-centered mobile app, which gives users access to a dedicated tobacco treatment coach, nicotine replacement therapy and a peer-to-peer community.
Almost 15,000 tobacco users have participated in the Pivot program to date, and the company recently released some ROI numbers, showing it reduces tobacco use by 50%, and save users more than $1,200 on average.
Unhealthy behavior: Tobacco
Founded: 2015
Total raised: $60 million
VCs: JJDC, New York Life Ventures, Khosla Ventures, Marc Benioff, R7 Partners

Groups Recover Together
Groups Recover Together provides medication-assisted treatment for opioid addiction. That includessSuboxone prescription to reduce cravings, weekly meetings led by a licensed counselor, and fast access to affordable treatment. It has 100 locations for in-person treatment, and users can also access virtually.
The company offers community of physicians, counselors and recovering opioid users that can help each other. People at different stages of recovery learn from each other and hold each other accountable.
The company is currently located in California, Nevada, Arizona, Colorado, Missouri, Florida, Georgia, North Carolina, South Carolina, Virginia, West Virginia, Indiana, Kentucky, Tennessee, Rhode Island, New Hampshire, and Maine.
Unhealthy behavior: Opiods
Founded: 2014
Total raised: $60 million
VCs: Kaiser Permanente Ventures, RRE Ventures, Oak HC/FT, Optum Ventures, Transformation Capital, Alumni Ventures, Green D Ventures, Bessemer Venture Partners

Lirio
Lirio calls itself "a behavior change AI platform that unites behavioral science with artificial intelligence."
The company works with health systems and payers and helps them by using data to learn a person's decision-making biases and barriers in order to create personalized behavior change programs. The company can also optimize those programs within the partner's existing communication channels, as well as measure, track, and report on the person's health journey.
Unhealthy behavior: Lack of healthcare
Founded: 2016
Total raised: $51.5 million
VCs: Ultra HNWI, Founding Members, HDHGV Fund 1, WR Hambrecht, Bon Secours Mercy Health, Rochester Regional Health
Bicycle Health
Bicycle Health is a virtual addiction medicine clinic that helps treat opioid dependence or use disorder.
While it prescribes FDA-approved medications, including Suboxone, as part of its treatment, the company also provides Clinical Support Specialists, who work from 6am to 8pm PDT every week day and are available via text, chat, or phone through its app, as well as online chat and appointments, prescription refills that are are sent via email to a local pharmacy, and online support groups.
Unhealthy behavior: Opiods
Founded: 2017
Total raised: $32.3 million
VCs: SignalFire, City Light Capital, Emily Melton, Questa Capital Management, Romulus Capital
Monument
Monument provides personalized online alcohol treatment, including experts in the addiction field, as well as access to an anonymous community of peers, virtual therapist-moderated support groups, and options for one-on-one video therapy and physician-prescribed medication.
The company offers a number of different plans, including a free community membership, all the way up to a $249 per month weekly care plan, which includes four therapy appointments per month with a therapist the patient is matched to, along with unlimited appointments with a physician, medication management, chat-based messaging with the physician and therapist, access to therapist-moderated support groups and an anonymous 24/7 community forum.
Unhealthy behavior: Alcohol
Founded: 2019
Total raised: $17.8 million
VCs: VMG Partners, Lerer Hippeau, Data Point Capital, NextView Ventures, Alpaca VC, Collaborative Fund, Red Sea Ventures
Sober Grid
Sober Grid is a social network for sober people, providing sober community that allows users to tracking and share progress with others. Users can find other sober people nearby on The Grid, a GPS locator user interface that displays user profiles and distances from them, and they can also enter the name of another user and locate them by geographic location to help find sober friends in other cities. Users can also choose to remain anonymous.The company provides chat and messaging functions, as well as a feature that allows users to send their location to another user if they would like to meet up.
The app also provides users with newsfeed where they can communicate and share posts with other sober people.
If in need, a user can select the "Burning Desire" button to let other sober people know they need help. This feature also provides an opportunity for those who want to connect with and help others who may be having a difficult time.
Sober Grid also recently began providing evidence-based peer recovery coaching.
Unhealthy behavior: Drugs, alcohol
Founded: 2014
Total raised: $10 million
VCs: National Institute on Drug Abuse (NIDA), National Science Foundation, The Robert Wood Johnson Foundation, Symmetrical Ventures, National Institutes of Health, Launchpad Digital Health
DynamiCare Health
DynamiCare Health is a digital health company that helps people overcome addiction to drugs, alcohol, and tobacco. It's solution is "centered around motivation and accountability," and the company says it "challenges and empowers individuals to change their lives for the better."
Users get access to a personal certified Recovery Coach, who acts as a guide and resource navigator, helping users set achievable goals. They are available by text on weekdays and weekly by phone and video. There is also an appointments feature, which is like a personal assistant that helps users schedule and follow through on your recovery meetings.
It also provices saliva- and breath-based tests help users show their progress and it has daily online recovery support meetings which are open to anyone in the community.
DynamiCare also gives users financial rewards to make recovery behaviors stick, allowing users to earn up to $100 per month.
Unhealthy behavior: Drugs, alcohol, tobacco
Founded: 2016
Total raised: $6.6 million
VCs: Hyperplane Venture Capital, Patrick Kennedy, Early Light Ventures, MEDA Angels, MassChallenge, The MBA Fund
MOTI
MOTI is a smart companion that helps people build better habits, specifically designed to keep users accountable, which it does by MOTI tracks your status throughout the day and showcasing their progress.
The robot has personality and interacts with the user, so that when they stay on target, MOTI will get excited and cheer them on, and will nudge the user if they fall off track. It even learns the best way to nudge.
Unhealthy behavior: Overall health
Total raised: $6.3 million
VCs: ZhenFund, Bracket Capital, Highway1
iRewardHealth
The iRewardHealth platform is is not a direct-to-consumer app, but instead is designed to be used as an employee wellness program. They log their activities, earn points based on what they're done, and then redeem points for rewards, such as additional time off, wellness blankets, and cash.
The idea is to help develop healthier habits over time to help prevent disease. The company uses positive motivation and personalizes to each member's habits and activities.
Unhealthy behavior: Overall health
Founded: 2014
Total raised: $400,000
VCs: Startupbootcamp Digital Health Berlin
Space
The Space App is a personalized behavior change program designed to help users think about how they user their phone and how it affects their life, encouraging them to put down their phone.
Users are able to set goals and track their daily progress to manage their habits, compare their behavior with others, including their own groups, and then use toolk and collect achievements. The app also gives them tips and motivational quotes to get them to reduce screen time.
Unhealthy behavior: Screentime
Founded: 2016
Total raised: N/A
VCs: N/A
(Image source: diaryofamadmind.com)
Support VatorNews by Donating
Read more from our "Trends and news" series
September 29, 2023
The startup just closed its $20M Series A to expand telehealth service to new school districts
Read more...
September 29, 2023
Pearl Health closed down this year as digital therapeutics companies struggle to gain adoption
Read more...
September 28, 2023
The collaboration will include chatbots for patients and Mercy workers
Read more...
More episodes
Related Companies, Investors, and Entrepreneurs
Startup/Business
Joined Vator on
DynamiCare Health is a digital platform that helps people monitor and reduce the use of drugs, opioids, alcohol, and tobacco. DynamiCare empowers people to perform substance tests through our app anytime, anywhere, through connected breath and saliva tests verified by selfie video. The app can also track treatment attendance using GPS, creating accountability and encouragement. Family members, employers, and health plans can leverage financial support through our platform as rewards for healthy behavior. The platform automates an evidence-based methodology that has been demonstrated to be effective in over 100 randomized controlled trials. DynamiCare Health was founded in 2016 by Eric Gastfriend, Harvard MBA tech executive, and his father, David Gastfriend MD, an international expert in addiction psychiatry.