Healthcare in politics, week 13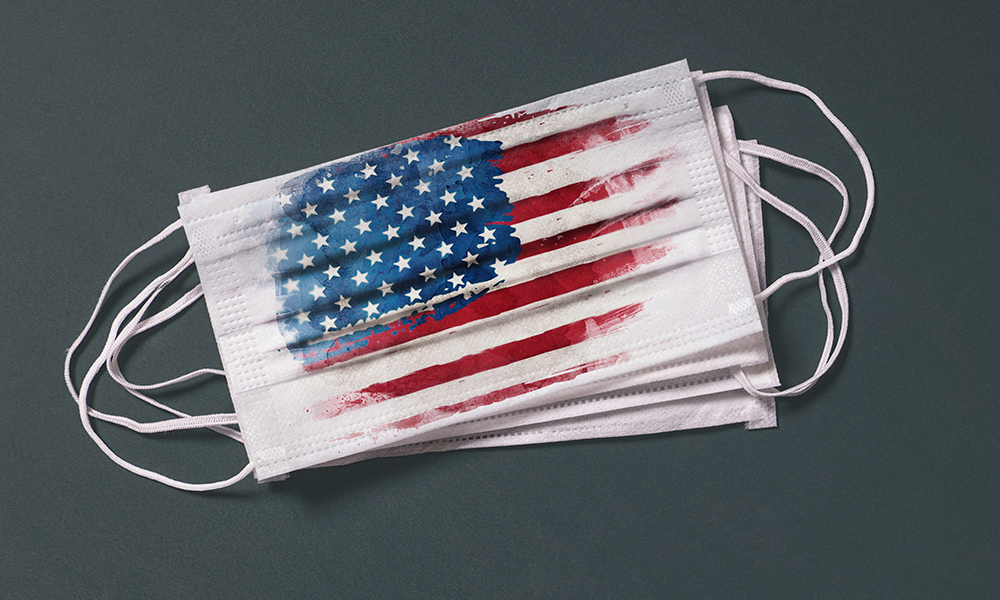 Healthcare has been hot button a political issue for decades, with fights over Medicare going back to the mid-60s. The issue has been especially fractious over the last decade with the implementation of the Affordable Care Act, which passed without a single Republican voting for it.
It's with that backdrop that we now find ourselves in the midst of what HHS declared on January 31, 2020 to be a public health emergency. COVID-19 has upended the healthcare system in ways that nobody could have foreseen; thanks, in part, to CMS waiving telehealth regulations in April, combined with the necessity of using virtual care to see a doctor, that sector has been explosive growth in just a few months.
As this is an election year, the delineations between what the two sides believe in, and their vision for how healthcare should work, will be made clear. That is what will be discussed at the Healthcare in Politics salon, hosted by Vator, HP and UCSF Healthhub, on October 7. Every week until then we will be doing a roundup of some of the biggest healthcare news and what Trump, Biden and the biggest healthcare agencies are up to: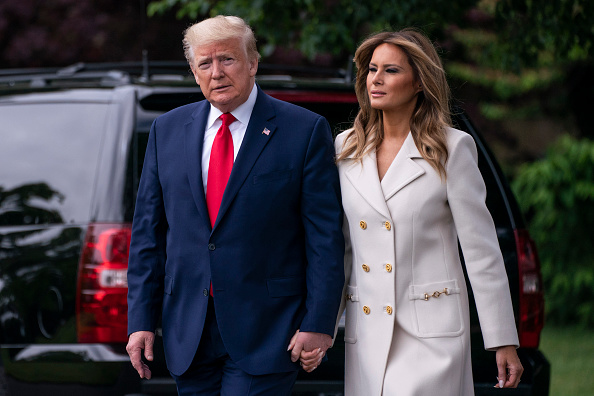 The President and First Lady test positive for COVID
On Thursday night, President Donald Trump tweeted that he and First Lady Melania Trump tested positive for COVID-19.
"Tonight, @FLOTUS and I tested positive for COVID-19. We will begin our quarantine and recovery process immediately. We will get through this TOGETHER!" Trump said.
In a memo, Navy Commander Dr. Sean Conley, the President's physician, wrote he that received confirmation of the positive tests on Thursday evening.
"The President and First Lady are both well at this time, and they plan to remain at home within the White House during their convalescence," Conley wrote.
"Rest assured I expect the President to continue carrying out his duties without disruption while recovering, and I will keep you updated on any further developments."
The news broke after the President said that he planned to quarantine after Hope Hicks, one of his aides, had tested positive. Hicks had traveled with the President, including to the first presidential debate.
Biden and Trump debate healthcare
Joe Biden and Donald Trump had their first debate, and the topic of healthcare, came up pretty early on, as the first question was about the Supreme Court, with moderator Chris Wallace asking about whether or not Ruth Bader Ginsburg's replacement should be decided now or by the next president.
Biden brought up some of the potential decisions that Barrett could rule on, specifically around healthcare.
"What's at stake here is the President has made clear he wants to get rid of the Affordable Care Act. He's been running on that, he ran on that, and he's been governing on that. He's in the Supreme Court right now trying to get rid of the Affordable Care Act, which will strip 20 million people from having health insurance now," said Biden.
"I'm not opposed to the justice, she seems like a very fine person. But she's written, before she went on the bench, which is her right, that she thinks the Affordable Care Act is not constitutional."
Trump accused Biden of wanting to take healthcare away from 180 million people who have private healthcare, to which, Biden responded, "that's simply not true."
"What I proposed is that we expand Obamacare and we increase it," said Biden. "One of the big debates we had, with 23 of my colleagues trying to win the nomination that I won, they we're saying that Biden wanted to allow people to have private insurance, and they can, they do, they will, under my proposal."
Trump was also asked what he would replace the Affordable Care Act with if it were to be struck down by the Supreme Court, to which Trump said he got rid of the individual mandate.
"I'm cutting drug prices, I'm going with favored nations, which no president has the courage to do because you're going against big pharma. Drug prices will be coming down 80 or 90 percent," Trump responded, turning to Biden and saying, "You could have done it during your 47 year period in government, but you didn't do it."

COVID deaths reach 1 million worldwide
COVID-19 has infected more than 33 million people worldwide, with over 1 million people having died from it, according to data collected by Johns Hopkins University.
The United States leads the world in deaths, having passed 200,000 last week, though India is soon expected to surpass the U.S. in positive cases. Sweden has seen 5,800 deaths, while Brazil has seen 4.7 million cases and over 141,700 deaths.
Australia, meanwhile, has seen less than 900 COVID-19 deaths.
As compared to other viruses, it lags behind the 1918 Spanish flu pandemic, which saw 50 million deaths, while the 2009 H1N1 flu had a death toll of 18,500.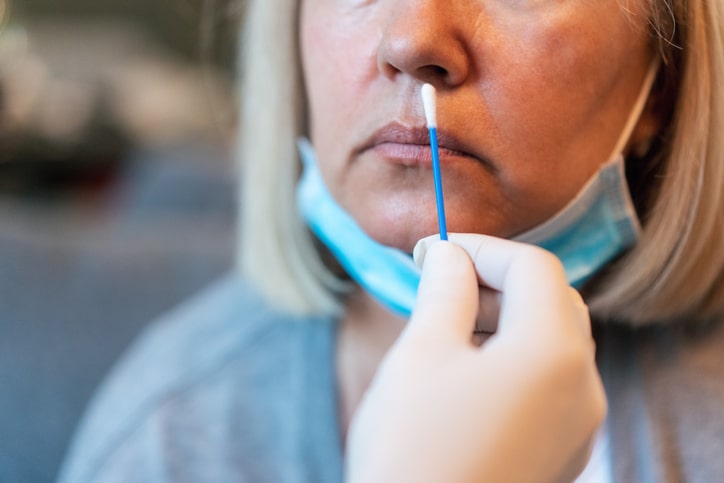 White House starts shipping rapid coronavirus tests
President Trump announced that the the federal government will ship 100 million rapid coronavirus tests to states by the end of the year.
"The support my administration is providing would allow every state to on a very regular basis test every teacher who needs it," Trump said.
This comes after the White House announced that it was buying 150 million of the tests. The first 6.5 million tests were set to be sent within a week. A few million tests had already been sent to nursing homes and assisted living facilities, historically black colleges and universities, and areas damaged recently by wildfires and hurricanes by the Department of Health and Human Services.
The tests, made by Abbott Laboratories, costs $5 each, take only 15 minutes and don't require the use of laboratory equipment.
More than 111 million COVID-19 tests have been performed in the U.S. to date, though the country needs as many as 200 million tests per month.
In a memo to employees, Pfizer CEO Albert Bourla wrote that he was "disappointed" that the coronavirus vaccine was "discussed in political terms" at the presidential debate.
"Tuesday night I joined the millions of Americans who tuned in to the Presidential debate," he wrote in the memo. "Once more, I was disappointed that the prevention for a deadly disease was discussed in political terms rather than scientific facts."
Bourla also wrote that he would let science determine the timeline of getting the vaccine out, and that he would not speed up or slow down the process due to politics.
"In this hyper-partisan year, there are some who would like us to move more quickly and others who argue for delay," he wrote. "Neither of those options are acceptable to me."
Bourla's comments came after Trump said the vaccine was "weeks away" at the debate, and questioned his own administration officials who said the vaccine wouldn't be available until next year.
"Well I've spoken to the companies, and we can have it a lot sooner," Trump said.
Biden, meanwhile, doubted that Trump could be trusted when it came to the vaccine.
"We prefer a vaccine, but I don't trust him at all, and neither do you, I know you don't," he said. "What we trust is a scientist."
"We would never succumb to political pressure," Bourla wrote. "The only pressure we feel—and it weighs heavy—are the billions of people, millions of businesses and hundreds of government officials that are depending on us. We've engaged with many elected leaders around the globe through this health crisis, but Pfizer took no investment money from any government. Our independence is a precious asset."
(Image source: rochester.edu)
Support VatorNews by Donating
Read more from our "The Future of Healthcare" series
December 05, 2022
Vial raised $67M; NextGen Healthcare bought TSI Healthcare; iCAD partnered with Google Health
Read more...
November 28, 2022
Merck acquired Imago BioSciences; care.ai raised $27 million; HC9 Ventures launched $83M fund
Read more...
November 21, 2022
DispatchHealth raised $330M; Sondermind bought Total Brain; Elizabeth Holmes gets 11 years in prison
Read more...
More episodes
Related News