Healthcare in politics, week 5
Healthcare has been hot button a political issue for decades, with fights over Medicare going back to the mid-60s. The issue has been especially fractious over the last decade with the implementation of the Affordable Care Act, which passed without a single Republican voting for it.
It's with that backdrop that we now find ourselves in the midst of what HHS declared on January 31, 2020 to be a public health emergency. COVID-19 has upended the healthcare system in ways that nobody could have foreseen; thanks, in part, to CMS waiving telehealth regulations in April, combined with the necessity of using virtual care to see a doctor, that sector has been explosive growth in just a few months.
As this is an election year, the delineations between what the two sides believe in, and their vision for how healthcare should work, will be made clear. That is what will be discussed at the Healthcare in Politics salon, hosted by Vator, HP and UCSF Healthhub, on October 7. Every week until then we will be doing a roundup of some of the biggest healthcare news and what Trump, Biden and the biggest healthcare agencies are up to: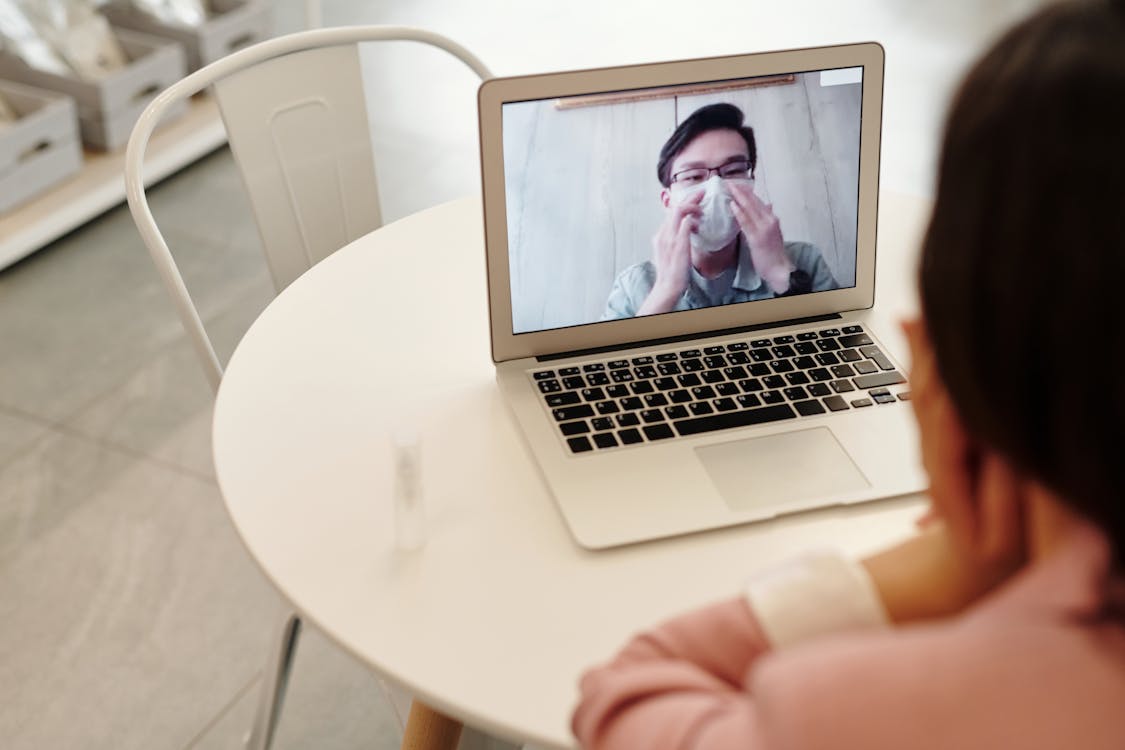 Trump signs EO to help rural health care, expand telehealth
President Trump signed an executive order to help health care providers in rural areas by expanding access to telehealth services.
The order cites a report from HHS, which showed that close to half, 43.5 percent, of Medicare fee-for-service primary care visits were provided through telehealth in April, compared with less than one percent in February.
"Importantly, the report finds that telehealth visits continued to be frequent even after in-person primary care visits resumed in May, indicating that the expansion of telehealth services is likely to be a more permanent feature of the healthcare delivery system," the order states.
"Rural healthcare providers, in particular, need these types of flexibilities to provide continuous care to patients in their communities. It is the purpose of this order to increase access to, improve the quality of, and improve the financial economics of rural healthcare, including by increasing access to high-quality care through telehealth."
The order will allow the Department of Health and Human Services to test new pilot projects that offer financial incentives for rural providers who deliver higher-quality care to patients. The belief is that this will assist rural hospitals, allowing them to stay open. The project, which is set to be announced in the next month, will be optional.
It also states that, within 30 days, the Secretary and the Secretary of Agriculture will develop and implement a strategy to improve rural health by improving the physical and communications healthcare infrastructure available to rural Americans. It also calls for the Secretary to submit a report to the President regarding existing and upcoming policy initiatives to increase access by eliminating regulations; prevent disease and mortality by developing rural specific efforts to drive improved health outcomes; reduce maternal mortality and morbidity; and improve mental health in rural communities.
Missouri votes for Medicaid expansion
Voters Missouri approved Medicaid expansion under the Affordable Care Act, making it the 38th state to do so, and the sixth state in three years to pass it by ballot measure. Voters approved of the measure 53 percent to 46 percent.
This will expand the state's MO HealthNet program to anyone earning less than 133 percent of the poverty level, which is less than $18,000 a year for an individual, and less than $30,000 for a family of three. The expansion will take effect on July 1, 2021.
In Missouri, adults who do not have disabilities and who do not have minor children living at home cannot qualify for Medicaid coverage, no matter how much money they make. Parents with dependent children can only earn up to 21 percent of the poverty level, which is roughly $2,700 each.
Missouri is the second state to expand Medicaid during the pandemic, following Oklahoma's vote in July.
CDC expects 2020 outbreak of AFM
The Centers for Disease Control and Prevention is anticipating that the U.S. will see another peak year for cases of acute flaccid myelitis (AFM), which it calls "an uncommon but serious neurologic condition that affects mostly children." Since 2014, the disease has peaked every two years between August and November.
AFM is likely in patients that have sudden limb weakness, recent respiratory illness or fever and the presence of neck or back pain or any neurologic symptom.There were 238 cases in 42 states in 2018, of which 94 percent were in children, and 86 percent of patients had AFM onset during August through November. Most patients had a fever and/or respiratory illness approximately six days before limb weakness onset. Other common early symptoms were difficulty walking, neck or back pain, fever, and limb pain.
The CDC recommends that patients should seek immediate medical care, even in areas with high COVID-19 activity, as ut is not known how the COVID-19 pandemic and the social distancing measures may affect the circulation of viruses that can cause AFM.
"As we head into these critical next months, CDC is taking necessary steps to help clinicians better recognize signs and symptoms of AFM in children," CDC Director Robert Redfield, M.D. said in a statement. "Recognition and early diagnosis are critical. CDC and public health partners have strengthened early disease detection systems, a vital step toward rapid treatment and rehabilitation for children with AFM."
There is currently no specific test, proven treatment or prevention method for AFM.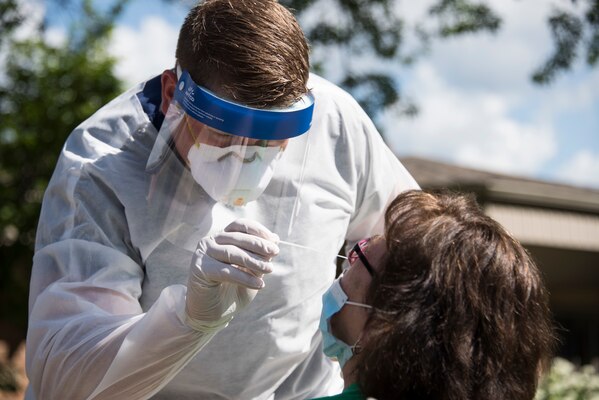 Six states band together to secure rapid COVID testing
The governors of six states announced a bipartisan interstate compact with the Rockefeller Foundation that will allow them to expand the use of rapid point-of-care antigen tests. The idea is to slow the spread of COVID-19 and allow the states to safely reopen. The states are currently in discussions with Becton Dickinson and Quidel, companies that are manufacturing of antigen tests and which have already been authorized by the FDA, to purchase 500,000 tests per state, for a total of three million tests.
The compact includes Maryland Governor Larry Hogan, Louisiana Governor John Bel Edwards, Massachusetts Governor Charlie Baker, Michigan Governor Gretchen Whitmer, Ohio Governor Mike DeWine, and Virginia Governor Ralph Northam; three of those governors are Democrats and three are Republicans.
Governor Hogan, who is in his final days as chair of the National Governors Association, negotiated the compact with the Rockefeller Foundation.
"With severe shortages and delays in testing and the federal administration attempting to cut funding for testing, the states are banding together to acquire millions of faster tests to help save lives and slow the spread of COVID-19," Hogan said in a statement. "I want to thank my fellow governors for signing on to this groundbreaking bipartisan agreement, which we have just finalized after weeks of discussions with the Rockefeller Foundation. We will be working to bring additional states, cities, and local governments on board as this initiative moves forward."
The Rockefeller Foundation will assist in facilitating financing mechanisms to support the testing compact.
"We are committed to helping communities across America avoid the tragic consequences of this disease by expanding the use of the latest diagnostic and screening tests so those unwittingly spreading Covid can be isolated and supported," said Dr Rajiv Shah, President of The Rockefeller Foundation.
U.S. health insurers see big profits during COVID
U.S. health insurance companies, including Anthem, Humana and UnitedHealth Group, reported second-quarter earnings that doubled year-to-year.
CVS Health, which owns Aetna, reported net income for the second quarter of $3 billion, up roughly $1 billion, on revenues of $65 billion. Anthem's net income was $2.3 billion for the quarter, up from $1.1 billion, while UnitedHealth reported net earnings of $6.7 billion, up from $3.4 billion in Q2 of 2019. Humana's net income rose to $1.8 billion, up from $940 billion.
Under the Affordable Care Act, insurance profits are capped and they have to spend at least 80 cents of every dollar they collect in premiums from small businesses and individuals on health care. That goes up to 85 cents per dollar for large employers. The rest can be spent on administrative costs, such as overhead and marketing, or to keep as profit.
The department of Health and Human Services has already advised the companies to speed up rebates, and has suggested that they reduce premiums in order to help consumers during COVID.
Part of the company's increased profit has come from having to pay less in claims since the pandemic started as people are staying out of the doctor's office and delaying surgery.
Support VatorNews by Donating
Read more from our "The Future of Healthcare" series
October 06, 2020
Investments into precision medicine companies is rising, but how much has it helped?
Read more...
October 06, 2020
Simcox will be a part of Vator's Healthcare in Politics salon on October 7
Read more...
October 05, 2020
Krigstein will be a part of Vator's Healthcare in Politics salon on October 7
Read more...
More episodes