Healthcare in politics, week 3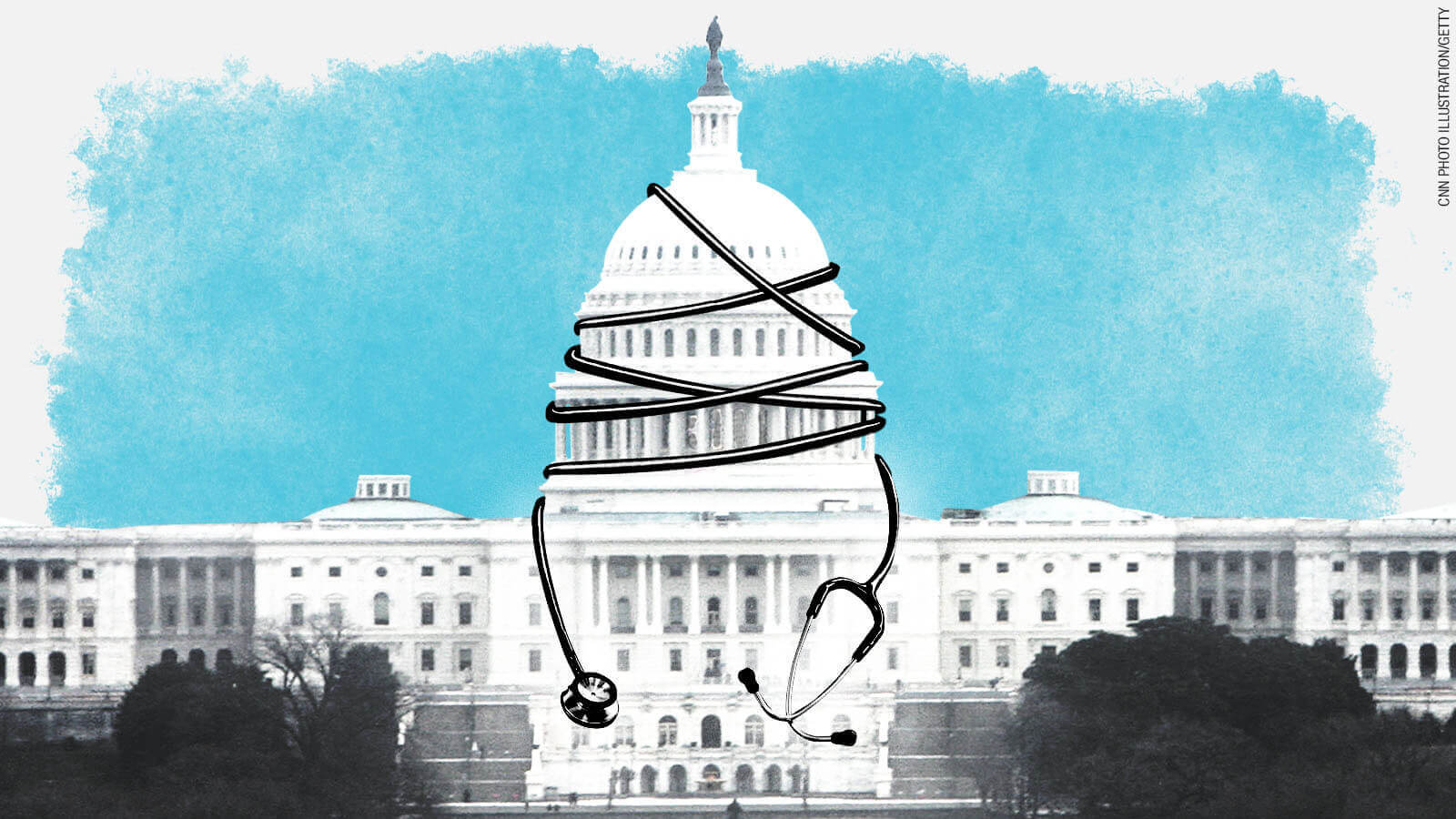 Healthcare has been hot button a political issue for decades, with fights over Medicare going back to the mid-60s. The issue has been especially fractious over the last decade with the implementation of the Affordable Care Act, which passed without a single Republican voting for it.
It's with that backdrop that we now find ourselves in the midst of what HHS declared on January 31, 2020 to be a public health emergency. COVID-19 has upended the healthcare system in ways that nobody could have foreseen; thanks, in part, to CMS waiving telehealth regulations in April, combined with the necessity of using virtual care to see a doctor, that sector has been explosive growth in just a few months.
As this is an election year, the delineations between what the two sides believe in, and their vision for how healthcare should work, will be made clear. That is what will be discussed at the Healthcare in Politics salon, hosted by Vator, HP and UCSF Healthhub, on September 30. Every week until then we will be doing a roundup of some of the biggest healthcare news and what Trump, Biden and the biggest healthcare agencies are up to:
23 states sue Trump administration over LBGTQ health rules
Citing the Trump administration's decision in June to overturn health care protections for transgender people, 23 states filed a lawsuit with the intention of blocking the new rule, which is meant to go into effect on August 18.
The lawsuit, led by New York Attorney General Letitia James, was filed in Manhattan against Alex Azar, secretary of the Department of Health and Human Services.
Under the new rules, Health and Human Services said it will enforce sex discrimination protections "according to the plain meaning of the word 'sex' as male or female and as determined by biology."
"This is just the latest attempt by President Trump and his administration to unlawfully chip away at health care for Americans after failing to repeal the ACA time after time," James told reporters in a conference call announcing the lawsuit.
Along with James, California Attorney General Xavier Becerra and Massachusetts Attorney General Maura Healey both helped put together the lawsuit. Other states that joined the lawsuit include Colorado, Connecticut, Delaware, Hawaii, Illinois, Maine, Maryland, Michigan, Minnesota, Nevada, New Jersey, New Mexico, North Carolina, Oregon, Pennsylvania, Rhode Island, Vermont, Virginia, Wisconsin and the District of Columbia.
The U.S. passes four million COVID cases
With more than 81,000 cases in 24 hours, the U.S. passed four million total cases of COVID-19 on Thursday. In all, over 144,000 people have now died from the virus.
The U.S. has by far the most coronavirus cases in the world; the second highest number of cases are in Brazil, which has around 2.2 million, followed by India with 1.2 million.
Trump promises new healthcare plan
In an interview with Fox News' Chris Wallace, Donald Trump said that he plans to approve a healthcare plan "within two weeks."
Without mentioning any details about what would be in the new plan, Trump called it "a full and complete health care plan," and cited the recent Supreme Court decision on the Deferred Action for Childhood Arrivals program (DACA), signalling that the decision to keep the program gave him new powers in the area of healthcare.
"The decision by the Supreme Court on DACA allows me to do things on immigration, on health care, on other things that we've never done before. And you're going to find it to be a very exciting two weeks," he said.
Throughout his presidency, Trump has sought to dismantle the Affordable Care Act; the Tax Cuts and Jobs Act of 2017 eliminated the federal tax penalty for violating the individual mandate starting in 2019. The administration has also used that decision to argue before the Supreme Court that the entire law is now illegal.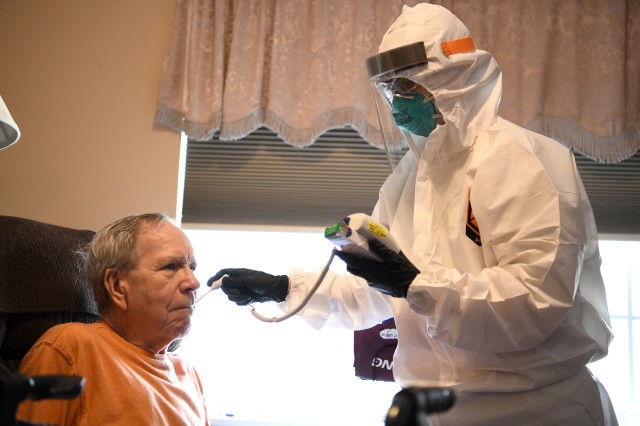 White House allocates $5 billion for nursing homes to fight COVID
The Trump administration announced that it will be issuing a rule to provide nursing homes with $5 billion to help them fight the coronavirus.
While there will be no restrictions on how the nursing homes can use the new funding, Centers for Medicare and Medicaid Services (CMS) Administrator Seema Verma said that they must participate in an online training program focused on infection control and best practices. In addition, all nursing homes in states with a 5 percent positivity rate or greater must test all nursing home staff each week. Once a nursing home is found to be COVID-free for two weeks, visitors will be allowed, as long as they are tested as well.
According to the Trump administration, there have been more than 133,300 confirmed cases in nursing homes and more than 37,000 residents have died.
Biden unveils $775 million caregiver plan
Presumptive Democratic presidential nominee Joe Biden unveiled a new plan to overhaul the caregiver industry in the United States, which would cost $775 million over 10 years.
"Joe Biden has taken care of aging parents, and he's been a single parent. Biden knows how hard it is to raise a family and to care for a sick family member. And, he knows how hard it is for millions of Americans who are just trying to make ends meet," the proposal says.
"The pandemic has laid bare just how hard it is for people in this country to find access to quality caregiving they need for themselves, or to juggle the responsibilities of working and also caring for family members. People in nursing homes have been hit especially hard by the coronavirus, shining a bright light on the fact that many would prefer to be in a home or community based setting."
Among the goals of the new proposal would be to "Expand access to a broad array of long-term services and supports in local settings," which would mean "closing the gaps in Medicaid for home- and community-based services and establishing a state innovation fund for creative, cost effective direct care services."
Biden also proposes using tax credits to give people access to child care and to offer universal preschool; building child care facilities, including in workplaces; and to "treat caregivers and early childhood educators with respect and dignity, and give them the pay and benefits they deserve, training and career ladders to higher-paying jobs, the choice to join a union and bargain collectively, and other fundamental work-related rights and protections."
The plan would be paid for by "rolling back unproductive and unequal tax breaks for real estate investors with incomes over $400,000 and taking steps to increase tax compliance for high-income earners."
In a statement, the Trump' campaign called Biden's proposal, saying that his "unaffordable left-wing agenda gets more expensive by the day."
(Image source: cnn.com)
Read more from our "The Future of Healthcare" series
October 06, 2020
Investments into precision medicine companies is rising, but how much has it helped?
Read more...
October 06, 2020
Simcox will be a part of Vator's Healthcare in Politics salon on October 7
Read more...
October 05, 2020
Krigstein will be a part of Vator's Healthcare in Politics salon on October 7
Read more...
More episodes