In-home devices, week of 2/21/20
In a strange way, healthcare seems to be reverting back to a style that had gone out of fashion many years ago, with an increased amount of health taking place in the home. There are now around 12 million people who are now getting in-home care, from more than 33,000 providers, and last year the annual expenditures for home health care were projected to be over $72 billion.
This is thanks, in large part, to technology and, more specifically, to connected in-home devices that can easily collect and send data to a physicians in real-time. This allows patients to be monitored remotely, without constant trips to the doctor, and for physicians to do more timely interventions based on patterns picked up by AI and machine learning.
In June, Vator, HP and UCSF Health Hub will be holding an event centered around these devices, and how they are affecting the healthtech space. Every week until then we will be doing a roundup of some of the news around in-home devices and what some of the major tech companies are up to in this space.
Europe raises concerns over Google/Fitbit acquisition
The European Data Protection Board (EDPB) has raised concerns about Google's planned acquisition of Fitbit in regards to the amount of data it will have access to, and how that data will be used.
"Following the announcement of Google LLC's intention to acquire Fitbit, the EDPB adopted a statement highlighting that the possible further combination and accumulation of sensitive personal data regarding people in Europe by a major tech company could entail a high level of risk to privacy and data protection," the EDPB wrote.
"The EDPB reminds the parties to the proposed merger of their obligations under the GDPR and to conduct a full assessment of the data protection requirements and privacy implications of the merger in a transparent way. The Board urges the parties to mitigate possible risks to the rights to privacy and data protection before notifying the merger to the European Commission. The EDPB will consider any implications for the protection of personal data in the EEA and stands ready to contribute its advice to the EC if so requested."
"We are acquiring Fitbit to help us develop devices in the highly competitive wearables space and the deal is subject to the usual regulatory approvals. Protecting peoples' information is core to what we do, and we will continue to work constructively with regulators to answer their questions," Google told Business Insider.
Google
announced
last year that it intended to acquire Fitbit for $2.1 billion.
Bridge Connector partners with Skedulo
Healthcare iPaaS company Bridge Connector and mobile workforce management company Skedulo announced a partnership to bring remote healthcare workers up to speed, giving them access to more technologies, such as electronic health records (EHR), making it easier for them to take care of their patients.
Founded in 2017, Bridge Connector works with organizations such as nursing homes, post-acute care facilities, addiction treatment and behavioral health facilities, hospitals, MRI and radiology imaging facilities and labs to help them integrate different APIs into their electronic health record (EHR) and and customer relationship management systems (CRMs) systems.
Skedulo, which was founded in 2013, provides healthcare organizations with a scheduling engine and mobile app that helps simplify complex health care schedules. The company can, for example, match caregivers and patients based on information such as provider qualifications, experience and appointment location.
The partnership with Bridge Connector will allow Skedulo's customers to do things like book patient appointments, develop care plans and access health demographics data, all from a single environment.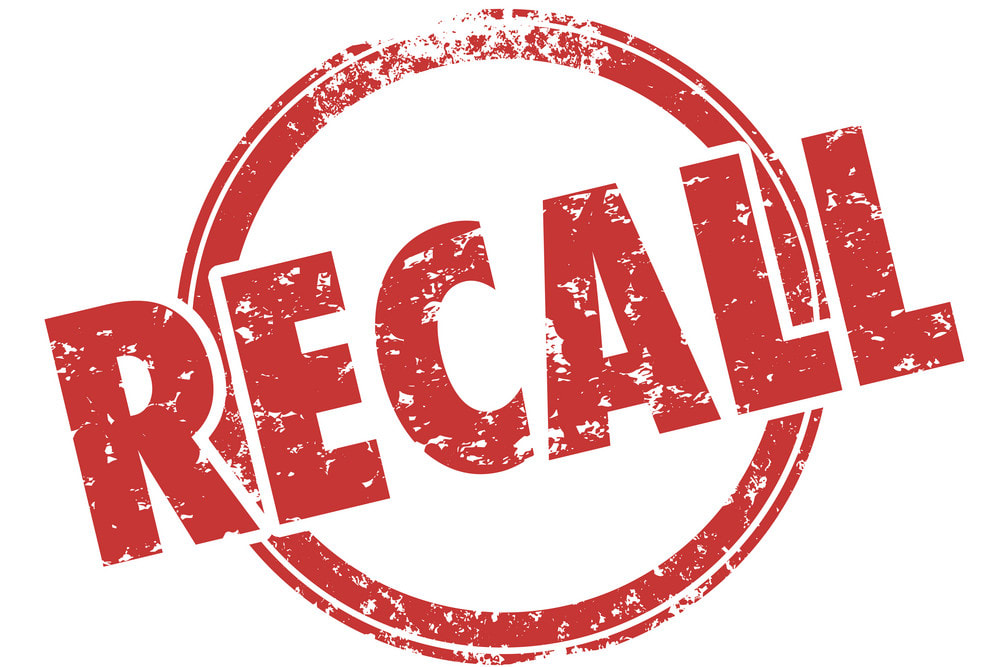 Abbott Vascular, ResMed and Teleflex issue device recalls
Three medtech device manufacturers announced recalls of their devices on the same day, all of which were classified by the FDA as Class I, which it says is "the most serious type of recall."
Teleflex said it was recalling its COMFORT FLO Humidification System "due to the risk for water to flood the column and enter the circuit in the system. If water enters the circuit, water can enter the nose and lungs of the patient." The company received 102 complaints and eight injuries, but no deaths have been reported.
Abbott announced a recall of its NC Trek RX Coronary Dilatation Catheter and NC Traveler RX Coronary Dilatation Catheters, covering 13,891 devices in all. The received 13 complaints, with one death being reported.
"Use of these devices may cause serious adverse health consequences, such as prolonged cardiac ischemia (reduced blow flow to the heart), air embolism, thrombosis (clot in the artery), myocardial infarction (heart attack), and additional surgery that could lead to post-operative complications, including death," Abbot wrote.
ResMed recalled its Stellar ventilators, which amounts to 69 total devices, because of issues regarding the alarm on the device, which has led to one death.
"The use of affected Stellar ventilators may cause serious adverse health consequences, including risk of serious injury or death," the company wrote.
Texas A&M works on mental health wearable
Researchers at Texas A&M University, led by Farzan Sasangohar, assistant professor in the Department of Industrial and Systems Engineering, are developing a wearable continuous monitoring tool for mental health.
The tool uses machine learning and sensors to detect signs and symptoms of high anxiety, after which it will direct the wearer to mental health resources, such as therapeutic activities like mobile self-assessments, educational content and self-management tools, such as biofeedback and mindfulness exercises. It will also integrate with in-person and virtual counseling sessions.
The device would be triggered by indicators such as anxiety patterns of heart rate or self-reports by the smartwatch wearer. The pilot program is called Mental Health Evaluation and Lookout (mHELP).
(Image source: epmmagazine.com)
Support VatorNews by Donating
Read more from our "The Future of Healthcare" series
June 26, 2023
Aledade raised $260M; Zocdoc partnered with Elation Health; Eli Lilly acquired Dice
Read more...
June 19, 2023
Simple HealthKit and Walmart partnered; Electronic Caregiver raised $95M; Aya bought Flexwise Health
Read more...
June 12, 2023
Alkeus Pharmaceuticals raised $150M; Care.ai partnered with Samsung; DoseSpot bought pVerify
Read more...
More episodes
Related Companies, Investors, and Entrepreneurs
Startup/Business
Joined Vator on
Healthcare communication has been complicated for too long.
Strict regulations, systems with different standards, internal political battles, and many other factors contribute to the disparity that so often occurs with healthcare organizations.
This complexity creates inefficiency, wasted time, archaic methods of communication, and at worst, miscommunications regarding patient data.
Bridge Connector offers a simple, affordable solution to connect disparate systems in healthcare. It's healthcare integration, simplified.
Related News