Will Snap get acquired? Will Twitter get a new CEO? Will Congress finally learn how tech works?
We've already covered the 10 biggest stories in tech from this past year. From Facebook's troubles, the resurgent IPO market and Amazon's healthcare move, it was a year filled with a lot of headlines and news that will no doubt reverberate for years to come.
Now that we've looked back, though, it's time to look forward. What's next for tech and how will these current trends inform what happens in the coming year?
Here are our predictions for what will happen in tech in 2019: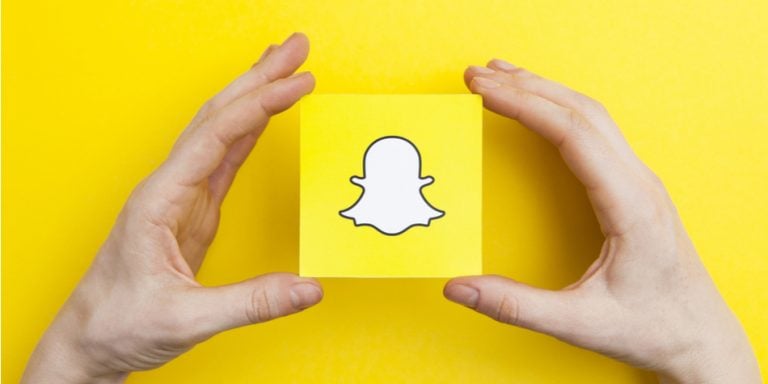 Google will try to win social again with Snap acquisition
Snap's troubles since going public have been well documented: the company's much maligned redesign cost the company 2 percent of its daily active users, around 190 million people, in a single quarter and Snap's stock is down over 66 percent year to date.
So what happens next? The obvious answer is that Snap will likely put itself up for sale; the more compelling question is who will buy it.
While the obvious answer a few years ago would have been Facebook, this is, after all, the company that offered to buy it for $3 billion years ago, but it's likely that ship has sailed for now. While some believe the more likely acquirer is Amazon, given that the two companies have partnered in the past, the dark horse in the race is Google, which has struggled in the social media department, but clearly has designs on making inroads in the space. In October, Google+ was finally put to rest, for good this time, giving Google the perfect opening to go and snatch up an already established network like Snap.
Either way, it's likely that Snap will no longer be an publicly traded company by the end of 2019.
Amazon will do the impossible: lower the price of prescription drugs
One of the biggest stories of 2018 was Amazon's entry into the healthcare space, buying online pharmacy PillPack, and then teaming up with Berkshire Hathaway and JP Morgan Chase to create a new venture centered around improving employee healthcare.
These are just the first moves in what promises to be a full on assault of the American healthcare system from the leading retail giant. The full effects on the space likely won't be felt for a while, but, in the short term, Amazon might be able to do the seemingly impossible, thanks to its purchase of PillPack: actually lower the price of prescription drugs.
This might seem like a fantasy, as medicare drugs are rising at 10x the rate of inflation, while, for every drug that saw cost go down in 2018 there were 96 drugs that saw prices go up. If there's any company out there that knows how to deliver goods to consumer at a discount, though, it's definitely Amazon.
It will finally be time for companies to prove their AI capabilities
Advancements in artificial intelligence are incredibly important to tech. That cannot be denied or overstated the technology is going to revolutionize and disrupt every aspect of the tech space in the coming years.
AI has become so important that seemingly every company has become an "AI company," though, just to get attention from investors. Frankly, it's become another buzzword, and, as Arif Janmohamed of Lightspeed Venture Partners wrote earlier this year, "Most 'AI' companies are not AI companies."
"For these companies, AI incorrectly has become a catchall phrase for anything that has to do with data or workflow. They also tend to liberally throw around 'algorithm,' a word often associated with AI. But just because a system has algorithms that drive certain outcomes doesn't necessarily mean it is AI," he wrote.
If companies are saying they have AI just to make sure they don't get lost in the shuffle, eventually investors will start to catch on that they are being misled. 2019 will hopeully be the year when companies are made to actually show how good their AI really is.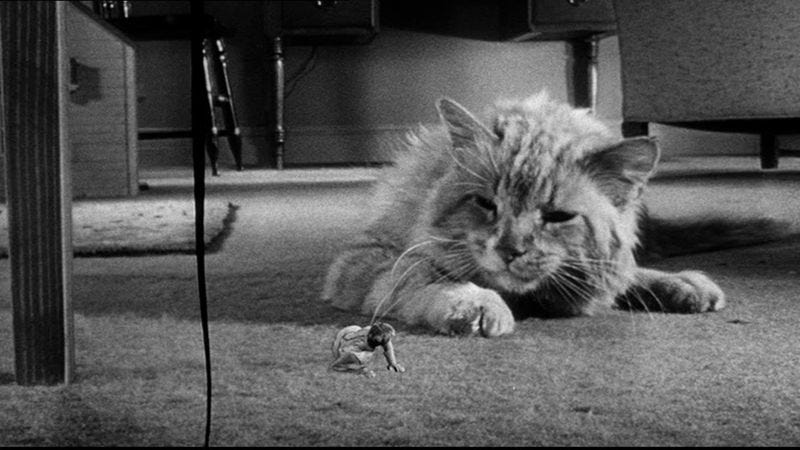 Facebook will start to shrink, to Amazon's benefit
Google and Facebook have been duking it out for supremacy of the digital ad market. According to eMarketer, Facebook has over 20 percent and Google's has over 37 percent of market share.
2018 was not kind to Facebook, with a series of scandals that have crippled the company in the public eye. In 2019, the company, whose growth has already been slowing, might start to see its monthly active users and daily active users start to shrink. if that happens, so will its piece of the ad pie.
While it would seem likely that Google would benefit the most, it's actually Amazon that might see growth instead. Already, eMarketer estimates Amazon's ad revenue growth to be at least 10 percent this year, with increases of of more than 50% per year through at least 2020. Facebook's loss could very well be Amazon's gain.
Magic Leap will be the next Google Glass
Remember when Google Glass was supposed to be the next big thing, the device that would bring augmented reality to the masses? That was before it completely fizzled.
Snap tried to break into AR with Spectacles, and it was a debacle; in its third quarter earnings report in 2017, Snap revealed that it lost almost $40 million on the device "primarily related to excess inventory reserves and inventory purchase commitment cancellation charges." According to TechCrunch, less than one tenth of one percent of all Snap users actually wound up buying a pair of Spectacles.
If past is prologue, then it seems like Magic Leap, the much hyped AI headset which finally made its debut in 2018, will suffer the same fate. First, there's the price, which, at nearly $3,000, will put it out of reach for most people. More importantly, there's the fact that people simply don't seem to like AR headset devices; the success of a Pokemon Go, for example, was due to the fact that people could use their existing device and have it be a communal experience.
The reviews for the Magic Leap headset have been strong, but it's unlikely that it will be the game changer everyone thinks it will be.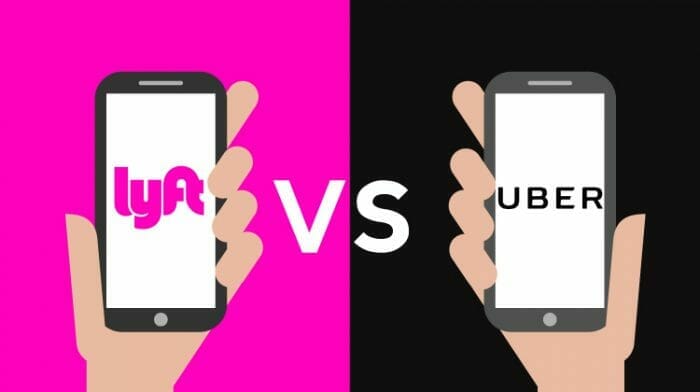 Lyft or Uber will battle to buy Lime before they IPO
Both Lyft and Uber made bike sharing a priority in 2018, and they demonstrated that through acquisition. Lyft bought Motivate, the company behind Ford GoBikes, the largest bike sharing network in the country, in June. Uber, meanwhile, purchased JUMP Bikes for $200 million in April. Uber then launched its first electric scooters in Santa Monica in October and Lyft launched its electric scooters in Denver in September.
With both companies looking to go public this year, each of them will be looking for a big acquisition to show their commitment to the space and to future growth. And what better example of that could there be than Lime? It's a hot company, one that raised a slew of funding this year, starting with a $70 million round of funding in February from Coatue Management, followed by another $335 million in a round led by GV.
Either Uber or Lyft is going to scoop up Lime and whichever it is will make their biggest acquisition yet, validating the much maligned e-scooter space.
Twitter will get a new CEO
When Jack Dorsey came back to Twitter in 2015, it was to help turn the company around at a time when things were looking particularly grim. User growth was stagnant, the stock was dropping, executives were leaving in droves and it looked like Twitter was going to be sold to the highest bidder.
Cut to 2018, and oh, how things have changed. The company's stock is up 17 percent this year, even as the market itself has faltered, thanks to its embrace of live video. Its user numbers even started to grow again earlier this year.
Dorsey's tenure as CEO of Twitter, his return to the company he had founded to save it, always seemed tenuous due to the fact that he another big job as CEO of Square. Now that he has accomplished his mission of stabilizing Twitter, Dorsey may decide it's time to hand Twitter off to put his full attention back onto his other company.
Congress will continue to pursue the tech industry, to no avail
If there was one enduring image to come out of tech in 2018, it was Mark Zuckerberg, facing off against a group of Senators, most of whom are more than twice his age, trying to explain to them how Facebook works. A similar scene unfolded later in the year, with Google CEO Sundar Pichai.
The tech industry makes a good whipping boy for the current Congress, as both sides are mad, for entirely different reasons. Democrats are mad about the lack of oversight from companies like Facebook in regards to how foreign governments try to manipulate people, while Republicans are angry over a perceived bias in regards to who sees what and who is allowed on these platforms.
It's unlikely that either side will stop their investigations into these companies in the coming year, but it's equally unlikely that anything will come of it, partially because so few people in our government even really seem to understand these companies at all.
(Image source: srichakras.com)
Read more from our "Trends and news" series
June 24, 2019
Mixpanel analyzed four billion actions across multiple websites to gather the data
Read more...
May 30, 2019
Only patients who have already seen a doctor in person will be able to connect via phone or video
Read more...
May 29, 2019
Hiring a social media management company that can streamline your effort is a good idea though.
Read more...
More episodes
Related Companies, Investors, and Entrepreneurs
Service provider
Joined Vator on
Lightspeed Venture Partners is a technology-focused venture capital firm that manages $1.3 billion of capital commitments. We closed Lightspeed VII, a $480 million fund, at the end of 2005. Over the past two decades, our partners have invested in more than 120 companies, many of which have gone on to become leaders in their respective industries. Our team invests in the U.S. and internationally from offices in Menlo Park, China, India, and Israel.

We are proud to have partnered with many exceptional management teams. Our investment professionals have contributed domain expertise and operational experience to help build high-growth, market-leading companies such as Blue Nile (NILE), Brocade (BRCD), Ciena (CIEN), DoubleClick (DCLK), Informatica (INFA), Kiva Software (acquired by AOL), Openwave (OPWV), Quantum Effect Devices (acquired by PMCS), Sirocco (acquired by SCMR), and Waveset (acquired by SUNW). Some of our recent exits include the top-performing tech IPO of 2006, Riverbed Technology (RVBD), and the top enterprise software acquisition of 2006, Virsa Systems (acquired by SAP).
Visit our website at www.lightspeedvp.com
Related News