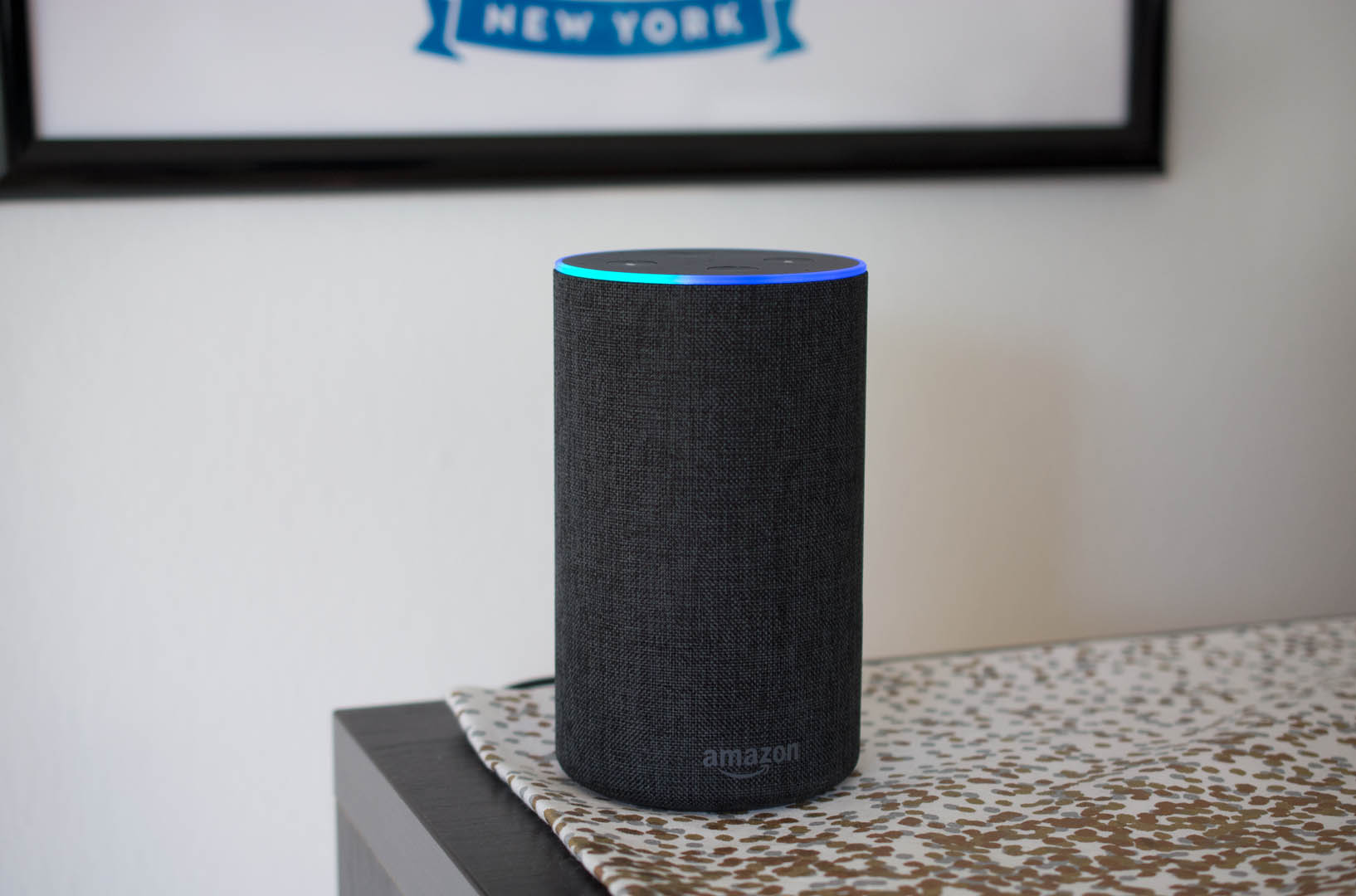 Updated with additional comment from Strategy Analytics
Smart speakers went mainstream earlier this year, with just under 20 percent of all adults in the United States having access to one. With adoption going from 1 percent of the country to nearly a quarter of all adults in just two years is amazing growth. The next question is which company would be dominating the market in the next few years.
According to a new report out from Strategy Analytics on Monday, the winner, at least for now, is pretty clear.
Currently, Amazon accounts for over 60 percent of all smart speakers in use, the report stated, compared to 17 percent for Google devices and just 4 percent for Apple. In fact, just two Amazon devices together take up nearly half the market alone: the Amazon Echo, with a 23 percent share, and the Amazon Echo Dot, with 21 percent.
The largest non-Amazon device to have significant share is Google Home, which has an 8 percent share, and the only non-Google and non-Amazon device to make the list at all is the Apple HomePod, with 4 percent share. Not even making the list is Microsoft's Invoke device.
The survey, which was conducted online, interviewed 1011 users of smart speakers in the U.S. in July and August of this year.
"A key reason for Amazon having such a large share of devices in use is that the company was first to market, a full two years ahead of Google. Amazon has also done well to attract developers to the Alexa platform and it has a much larger number of skills or apps for its voice assistant compared to Google, although that gap is closing. Amazon has also built a strong network of partnerships to bring Alexa compatibility to a wide range of third party devices and services," David Watkins, Director, Smart Speakers at Strategy Analytics, told VatorNews.
What's interesting about these finding is how they compare to similar numbers from a report from Voicebot earlier this year; while Google's numbers are essentially the same, with that report finding the company had an 18 percent share, Amazon's were 70 percent, which means means that they may have dropped 10 percent in just six months.
Of course, these are two different surveys from two different companies, so it's not a perfect comparison but it does highlight that, however dominant Amazon is right now, that position is far from secure. The Strategy Analytics survey found that 58 percent of those surveyed said that they have two or more smart speakers at home, and that they are willing to vary up the companies they buy those devices from: while 88 percent said they own at least one Amazon smart speaker, 31 also said they own at least one Google device.
More importantly, when respondents were asked to name the brand they would choose for their next smart speaker, only a little more than half said Amazon, Google or Apple, with the rest saying they would buy from companies such as Bose, Samsung and Sonos. So, while those companies aren't making a dent right now, that doesn't mean they won't be competitive with the likes of Amazon and Google soon.
"Next year we still expect Amazon to lead the market in terms of the number of devices in use although we expect its overall share of the installed base to drop to around 50 percent. Google's share will increase as will Apple's. However new competitors such as Samsung, Facebook and Bose will help to expand the presence of third party brands in the market and reduce the overall dominance of the big two," said Watkins.
The fact is that, no matter how fast the smart speaker space is growing, it's still early, with only around a quarter of the country owning one. While Amazon is leading the pack now, there are a lot of potential customers out there and a long way to go before the market is truly settled.
VatorNews reached out to Amazon and Google for comment. We will update this story if we learn more.
(Image source: arstechnica.net)