In a content-flush world, True Anthem's AI delivers targeted distribution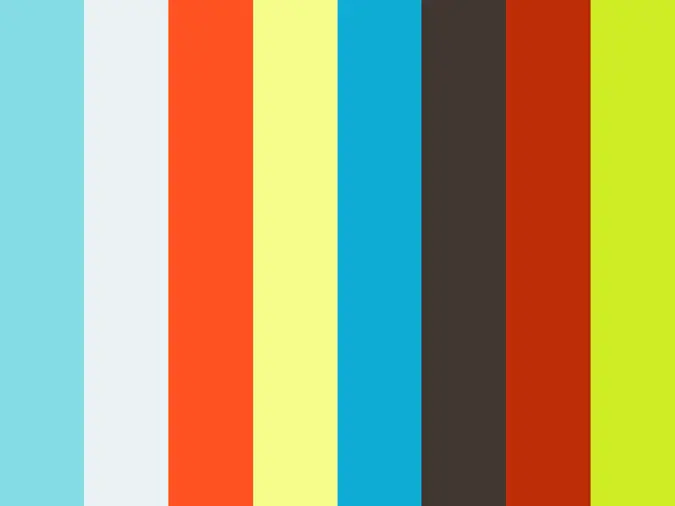 We live in a direct-to-consumer world. Look no further than the unrelenting use of Twitter by our 45th President, Donald Trump, as well as high-profile CEOs, such as Elon Musk, taking to social media to break news. Even big retail companies are getting in on the action: Walmart is starting to develop its own ad platform, not only bringing its own ads in house but also serving as an ad platform for other companies. Be it in politics, media or brands, everyone is now a publisher going straight to their audience.
True Anthem enables marketers to go direct. The company works with content marketers, including CBS, Meredith and Clorox to distribute their content across numerous channels.
I spoke with Chris Hart, founder and CEO of True Anthem, about how the company is using artificial intelligence to mine through the mountains of data [most of which have been produced in the last two years] to help brands and publishers present the most relevant content, to that person, at the moment they are most likely to engage with it.
How True Anthem uses AI to produce ROI
"We've seen huge investments by brands and marketers into content over the last decade, essentially making them publishers as they form relationships directly with consumers," Chris Hart, founder and CEO of True Anthem, told me. "The number one challenge CMOs face, however, is ROI -- what's the return on all this effort?"
True Anthem Organic, the product for publishers identifies a content marketer's most engaging content, automatically generates social posts, and then distributes them at the most optimal times and in front of the most receptive audiences.
"We've developed algorithms that scores content on a website and our AI automatically develops social posts and intelligently delivers those posts to a brand/publisher's audiences on their social pages," Hart explained.
In May, the company released its second product, True Anthem Paid, which converts content into native ads designed to drive conversions.
"The way our Paid offering works is that it scores content for relevancy and our AI automatically develops social ads and builds hyper-targeted audience segments that matches the content to consumers. Then we automate the optimization of the delivery, incorporating data such as budget, time, behavior, etc. to drive the most optimal outcome possible," said Hart.
"We'll first identify the audiences and then target those audiences with highly relevant content. And, in doing so, we build related audiences based on the specific engagement dynamics we see," Hart said.
Hart said his platform can drive a 10x to 15x return on investment, meaning that for every $1 they spend, they're making $15 back. The company can also lift engagement on content anywhere from 10 to 1,000 percent.
Driving the audience to a purchase
"Our solution can be implemented in such a way that we optimize for conversion events," said Hart. "For example, a financial institution wants to drive loan or credit card applications. So we use content as a means of driving to that outcome, to engage the audience and to bring them into the purchase and conversion funnel," said Hart.
"As we're engaging audiences, we're building hyper targeted audience segments connected with each strategic stage of the funnel. We're applying e-commerce strategies, like cross-sell and up-sell, with content that drive lower funnel conversion activities, which is nothing that I've seen in the market. And we're doing this all programmatically."
True Anthem's evolution and differentiation
Hart is a software engineer by training. He studied decision sciences and analytics, which today would be referred to as big data and predictive analytics. After graduating in 2001, he focused on process automation at a semiconductor company. He eventually went on to found his first company, which was an automated rent payment system.
In 2008, True Anthem opened its doors initially as a way to connect music with audiences across social platforms. This initial foray into social marketing led to what True Anthem is today.
"Even though we have a patent around peer-to-peer sharing and determining influence within a social graph, the initial concept of the business was a difficult business to scale," Hart admitted. "We evolved into a tech-enabled marketing automation platform, which led us to work with content marketers," Hart explained.
"We were working with Chrysler, Yahoo and Gatorade and many other big brands, and we began to find our dataset was truly unique and that we could automate what other organizations were doing manually," he said.
True Anthem, said Hart, "is defining and creating a new category which is AI content marketing and content distribution. If you're familiar with Google Analytics or Omniture, we have similar Web analytics technology, which, essentially allows us to ingest content into our system, rank it, and optimally distribute it."
True Anthem has reached the critical mass of scale and has a significant database with its analytics technology embedded in over 50 million premium publisher web pages to feed its AI engine with data.
"This has taken us 10 years since we founded the company, and particularly five years in bringing the product to market. What we are building is really, really hard. It's a challenging problem that we're solving and the big incumbents in this space got started by providing scheduling tools. Their DNA hasn't been in machine learning or AI."
The future of True Anthem
AI is increasingly changing the way publishers and brands interact with their audience.
"Where the market is going is direct to consumer. That is the biggest trend that we're seeing that will be prevalent over the next decade," said Hart. As that happens, True Anthem wants to provide the underlying AI to help its customers make those connections and relationships with their audiences.
"I know we'll be the solution that powers the delivery of that content into a variety of channels. Today we're just focused on social, but people are increasingly going to want to have those same experiences that they're having across Facebook or Google across the Web, and it's all about getting right content to the right people at the right time. That's where I'd like to be in five years is to be able to power that and utilizing AI to make these deep connections with people."
Support VatorNews by Donating
Read more from our "Thought Leadership" series
April 05, 2023
Employers need technology to onboard the best candidates
Read more...
June 27, 2022
Digital front doors present an opportunity to engage patients and optimize how they access care
Read more...
May 11, 2022
Companies are connecting like-minded people and giving them a reason to care about their health
Read more...
More episodes
Related Companies, Investors, and Entrepreneurs
Startup/Business
Joined Vator on
Our mission is to help publishers efficiently distribute their most popular stories across social media to drive increases in ROI and efficiency.
We have pioneered the use of artificial intelligence to identify the right content for social audiences—and then automatically post it at the right time.
We partner with local media and global news organizations—including Tribune, Hearst, and Reuters; feature publishers such as Meredith, and online giants including CBS Interactive—to drive increases in traffic, revenue and efficiency. Clients using our AI-powered Content Distribution Platform typically experience a 300% lift in ROI.