If you're a startup seeking opportunities to get funded, educated or connected, startup competitions are a great resource.
Vator has been holding its own competitions, using VatorX, to find and filter for the best startups. We've had some very successful and notable winners in the past that have gone on to raise big funding rounds including Thumbtack, DogVacay, Pokitdok, Grovo, Udemy and Apartment List, to name a few.
Anyone can list their program as VatorX is one of the most comprehensive listing guides to startup competitions, challenges, accelerators and programs. Click here to list your program!
As part of our weekly series, we'll look at top competitions with big cash prizes, as well as competitions that have teed up the most promising startups, to finding popular startup competitions you need to know about.
Here are some of the startup competitions that are focused on companies that are founded by women:
Description: "Women Who Tech is on a mission to fund women-led startups. Through our Women Startup Challenges, which have been held in Washington, D.C. at 1776, New York at Microsoft and Google, and San Francisco at LinkedIn, we have brought together the best early-stage, women-led startups using tech to rapidly scale and innovate. What's next?"
Prize: Top prize is $50,000, and $15,000 in legal services from Paul Hastings. Second place winners hget $10,000 in legal services and three hours in consulting from 1843 Capital. Third place gets $10,000 in legal services.
Previous winners: Didimo, Spirit AI, Addicaid
Description: "Women Startup Competition was founded in order to give an opportunity for female entrepreneurs, to meet the investors of their dreams. We created tradition especially for women, to get attention, based on their talent, competence and commitment.
We aim to grow women participation in business and therefore, we give help to more and more women startups, to reach the biggest ratio that possible of women investors in the future."
Prize: The winning team receives a Macbook Air; the second place team receives an Apple Ipad
Previous winners: PelviFly, FoPo Food Powder, Twipes, FashionTouri
Description: "To overcome the challenges women face, Shiffon has launched a startup competition where 5 entrepreneurs will be given the opportunity to kickstart initiatives in their respective countries.
The competition is open to budding entrepreneurs passionate about launching enterprises that are driven to empower women and provide employment opportunities."
Prize: Shiffon is offering five $5,000 prizes and mentorship from leading fashion and tech companies and consultancies to successful applicants. They understand that mentorship in addition to capital is crucial for the success of young businesses.
Previous winners: none yet
Description: "SoGal Summit is the largest student-led female entrepreneurship conference in Southern California. The day-long event brings 400+ female students, startups, entrepreneurs and investors together to address key issues women are facing in today's entrepreneurship world. We create a collaborative and interactive experience between established leaders and next-gen female entrepreneurs to leave attendees feeling empowered, inspired and connected."
Prize: Pitch coaching; a $5,000 worth package to help you form your desired startup (sponsored by AXIS Legal Counsel); facetime with top VC firms and incubators/accelerators in LA, including Y Combinator, Muckerlab, Amplify, Yang Ventures; free co-working space, legal sessions, startup orientation services
Previous winners: Babyation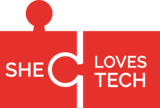 Description: "The She Loves Tech Global Start-Up Competition is designed to give the world's most promising women entrepreneurs and women impact startups an opportunity to showcase their businesses to a global audience of investors and influencers from the tech community."
Prize:
Spot to pitch on international stage at finals in Beijing, China (September 16, 2017)
Week-long boot camp (September 11-15, 2017) in Beijing, China consisting of talks and panels relating to globalization, the Chinese market and the latest technology trends, visits to leading tech companies, networking opportunities, and personalized pitch preparation workshops (accommodation covered)
Pass to the She Loves Tech 2017 Conference in Beijing, China (September 16, 2017)
Access to Overseas Talent Entrepreneurship Conference's (OTEC) resources (including but not limited to visa, business establishment and investment matching support in Beijing, China)
Opportunity to apply for the Phoenix Plan grant of 100,000 RMB in Beijing's Chaoyang District (for companies interested in setting up in Beijing, China) • Listed in 36Kr Investor Assistant, one of China's leading startup databases, which has access to 8000 investors
Extensive media exposure including features in 36Kr, All China Tech, E27, Elle and other leading media outlets etc. • Mentorship with Chinaccelerator
Other mentorship, networking and investment opportunities
Previous winners: First competition is taking place in September
Description: "The NextGen Women Entrepreneurs Week supports a new generation of women entrepreneurs from Albania, Bosnia Herzegovina, Macedonia, Serbia, Peru and Vietnam who are focused on creating market value to drive business growth. The one week program will be held in Switzerland and will leverage mentors and investors to support the women entrepreneurs to overcome road blocks preventing their business from growing.
The women entrepreneurs are founders or CEO of businesses already in the market with a unique product or service and which strive for future global expansion. The mentors are successful entrepreneurs, investors and business people from the women entrepreneurs home countries and Switzerland. These mentors and investors provide inspiration and lessons from their own story, engage on important entrepreneurship topics and work to improve the business models of the NextGen Women Entrepreneurs."
Prize: not specified
Previous winners: Flexfit, Mesa 24/7, Teky, FitCo
Description: "With TheNextWomen Pitch Competition women invest in women. Our Pitch Competition is designed for early-stage startups to gain exposure, valuable feedback and that well-needed investment. Every year over a 150 women-led startups apply, pitch, and train to become number 1."
Prize: Startups from all over the world can now apply for the 5th TheNextWomen Pitch Competition and win €50K+ worth of prizes, from direct investment by TheNextWomen Crowd Fund to an office space for your company.
Previous winners: Printr, Vastari, Plugify
Description: "Women Founders Network (WFN) is a virtual accelerator that connects women building high-growth businesses with the tools and resources they need to achieve business success."
Prize:
$30,000 in cash prizes will be awarded
Junior Judges' award $5,000 cash to their winner
Top 10 companies receive $100K+ in professional services
Top 10 finalists receive one-on-one coaching to prepare for the fast pitch; are ssigned a CEO Mentor for three hours of consultation; meet & greet with WFN judges, board members, sponsors
Previous winners: DigiTour Media, Double Helix, Enrou, Vow to be Chic
Description: "The Johnson Women in Technology Conference (JWiT) is organized by the students of the Johnson Graduate School of Management at Cornell University. Designed to attract students and professionals alike, the event features engrossing panel discussions, valuable networking events, a pre-revenue pitch competition and more."
Prize:
$120,000 in cloud services from Microsoft
$5,000 Cash
Office hours with a Red Bear Angels Investor
Office hours with Techstars NYC
Coaching Session with Female Founders Fund partners & strategic press and investor introductions
Previous winners: Blik