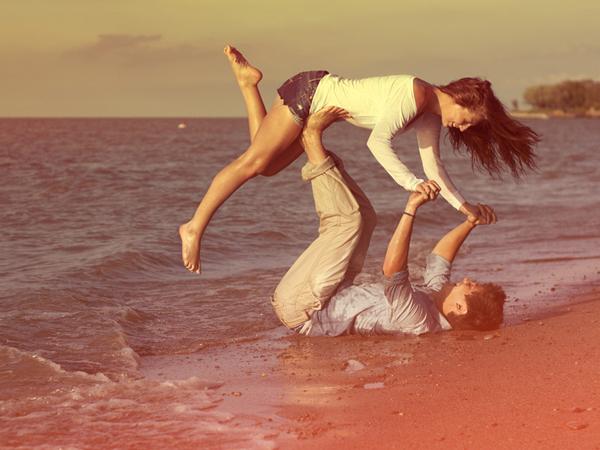 Years ago, when I was a lowly grunt in a publishing house, I learned that there are two kinds of books that consistently outsell every other category of book: weight loss books, and dating books. Navigating the ins and outs of love, romance, sex, and dating in the modern age is tricky and fraught with nuances and complexities that make it seem like a completely nonsensical enterprise. Why all the self-punishment? Why do people do this??
But God bless the Internet, which is finding new ways to simplify dating by cutting out some of the white noise. One such site, HowAboutWe, announced Wednesday that it has acquired sex and culture content and dating site Nerve.com. The terms of the deal have not been disclosed, and Nerve.com's dating service will be absorbed into HowAboutWe's service.
One of the inherent problems facing dating sites is churn. It seems reasonable to assume that at some point, your users are going to find someone they like to do sex with long-term, and they're not going to need your site anymore. HowAboutWe differentiates itself by focusing on retaining customers. To that end, it's a two-pronged service: HowAboutWe Dating and HowAboutWe for Couples. Ergo, singles can use the dating service to find their ideal match, and then can return to the site to find fun, unique date ideas for couples (i.e. seeing a play, taking a cooking class together, etc.).
HowAboutWe was founded in 2009 but only launched HowAboutWe for Couples in January 2013 and the company says it's been a "game changer" for the site. The Couples service is growing nine times faster than the Dating service did in its early stages, with a 75% higher lifetime value per user. HowAboutWe for Couples is currently only available in New York, San Francisco, Chicago, Seattle, and Los Angeles, and 12% of its users in NYC were former HowAboutWe Dating users.
With this acquisition, HowAboutWe will expand into a larger media platform. Nerve.com has been redesigned and relaunched as one of HowAboutWe's Web properties, which now include Swimmingly.com for couples, Famously.com for celebrity news, and TheDateReport for content on dating and the single life. Nerve.com's dating service will be rolled into HowAboutWe's, which currently has 2.2 million users. HowAboutWe will be sending out a note to all Nerve Dating users alerting them to the move and offering a free six-month subscription.
Altogether, HowAboutWe currently sees 16 million monthly visitors across all of its properties. Nerve co-founder Rufus Griscom and CEO Sean Mills, who were previously involved in building other hugely successful media sites like Babble and The Onion, will join HowAboutWe's advisory board.