Their first offering will provide Nestlé's Impact ADVANCED RECOVERY drink to post-op patients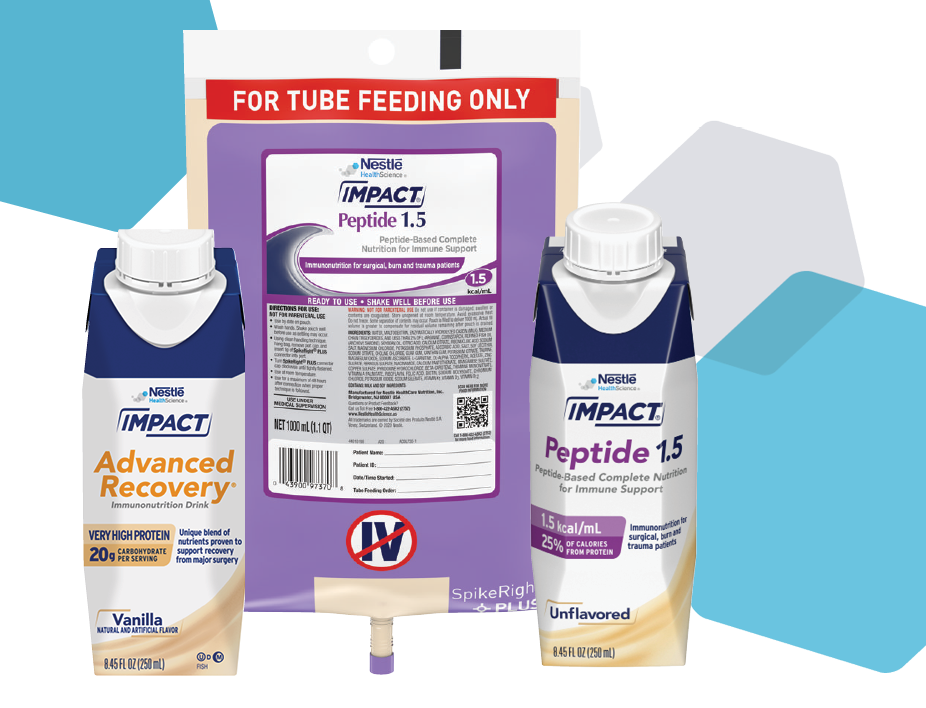 The benefits of eating healthy and getting proper nutrition are innumerable. While the vast majority of Americans say they want to eat healthy and roughly 75% of people think their diet is "good, very good, or excellent," the truth is most people are not getting the nutrients they need: only 12.3% of Americans get enough fruit daily, and only 10% get enough vegetable servings.
To help get people get the nutrition they need, Amwell, a platform that supports telehealth during urgent, acute and post-acute care needs, while also supporting chronic care management and healthy living, announced a partnership with Nestlé Health Science, a globally managed business unit of Nestlé that's focused on the science of nutrition.
Together, the two organizations will help health organizations improve patients health through a portfolio of digital solutions focused on nutrition.
They've already announced their first offering, called the Advanced Surgical Nutrition Automated Care Program. Available in the U.S., the solution combines Amwell's automated virtual companion technology with Nestlé Health Science's Impact ADVANCED RECOVERY drink, with the goal of support the healing process and enhance recovery for patients undergoing a major elective surgery.
The Impact ADVANCED RECOVERY drink formulas contain a blend of three immunonutrients proven to reduce the risk of post-surgical infectious complications: ​dietary nucleotides, arginine, and omega 3 fatty acids.
Through the program, enrolled patients will receive the drink and participate in a digital program that provides education and consumption guidance. The program will evaluates the patient's progress and adherence, prompting clinicians to intervene if necessary.
Headquartered in Switzerland, Nestlé Health Science has more than 12,000 employees around the world, with products available in more than 140 countries.
Founded in 2006, Amwell provides a hybrid care enablement platform that enables providers, insurers, patients, and innovators to provide access to more affordable, higher quality care. The company's platform supports all digital health needs from urgent to acute and post-acute care, as well as chronic care management and healthy living.
Currently, Amwell provides hybrid care to more than 55 health plans, which collectively represent more than 90 million covered lives, and many of the nation's largest health systems, representing over 2,000 hospitals.
The goal of this partnership is to improve health outcomes for patients while also reducing the cost to and burden on healthcare systems through access to targeted, evidence-based nutrition solutions at scale, Florent Bondoux, global head of Digital, eHealth & eCommerce for Nestlé Health Science, said in a statement.
"We know that digital solutions play an increasing role in achieving that goal and we have dedicated ourselves over the past few years to developing a digital nutrition service platform capable of delivering novel nutritional programs powered by scientific evidence, data and AI – directly to patients and through partners," he said.
"In Amwell, we found a very experienced partner to develop and market new, innovative programs, combining our nutritional products, content, and digital services with Amwell's automated care platform that make it easy for patients to follow evidence-based pathways and require minimal administrative intervention from healthcare systems."
(Image source: nestlemedicalhub.com)
Support VatorNews by Donating
Read more from our "Trends and news" series
November 30, 2023
The company works with pharma and biotech to help with drug development
Read more...
November 29, 2023
The company plans to open clinics in New Jersey, Connecticut, and Maryland next year
Read more...
November 28, 2023
Practices can increase their business through memberships, patient financing, and mobile rewards
Read more...
More episodes