The project comes from D.C. Safe Babies Safe Moms and the Clinton Global Initiative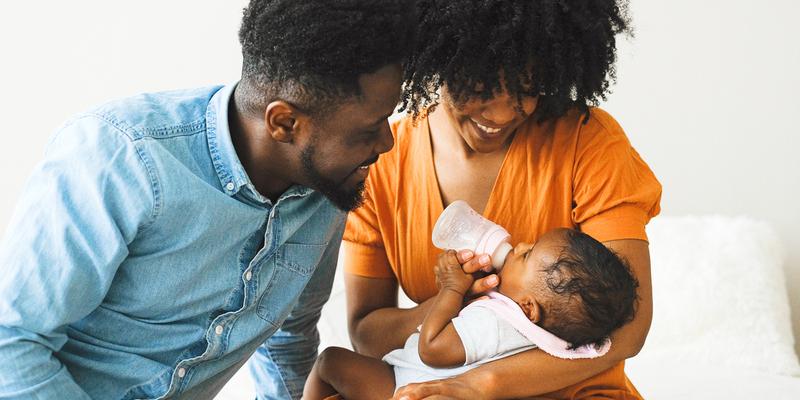 The US has a maternal health problem: the mortality rate in the U.S. is 24 deaths per 100,000 live births, more than three times the rate in most other high-income countries. There are a number of startups looking to solve this problem, as well as some of the big players in the healthcare space, such as Northwell Health, which debuted a chatbot earlier this year to provide education, while also flagging potential problems before they become serious.
For D.C. Safe Babies Safe Moms (SBSM), an initiative by MedStar Health, the largest healthcare system in Maryland and the Washington, D.C., region, which seeks to improve maternal and infant health outcomes, the solution lies in artificial intelligence.
On Monday the company announced the launch of its Clinton Global Initiative (CGI) Commitment to Action project, called "AI/ML Learning to Reduce Maternal and Infant Health Disparities."
The SBSM project will use AI and machine learning to build a maternal and infant health safety surveillance system for hospitals so that they can proactively identify risks to the patient, and their baby.
The company compares its approach to that of flight data recorders for aviation accident investigation, using natural language processing and clinical informatics technology to monitor patient electronic health records so it can identify clinical patterns of care. It will also analyze the sentiment and tone of provider notes in patient health records.
The goal is to not only to help care teams understand the risks for patients before risks become emergencies, but also to help health systems better understand and address structural racism and racial disparities in maternal care: Black women have a mortality rate that is more than double the average rate and nearly three times higher than the rate for white women.
Established in 2020, D.C. Safe Babies Safe Moms is made up of experts in women's health, family medicine, behavioral health, and pediatrics across MedStar Washington Hospital Center and MedStar Georgetown University Hospital. The Clinton Global Initiative, founded by former President Bill Clinton in 2005, works with organizations working to address challenges in health, economics, food security, artificial intelligence, global supply chains, and more. It has seen more than 9,000 organizations launch more than 3,900 Commitments to Action.
The goal for the SBSM team is to complete a beta model of the surveillance system at the end of the three-year Commitment to Action project.
While this is happening, scientists from MedStar Health Research Institute will oversee the data system development, while also conducting evaluation and usability testing with care providers so they can incorporate feedback from end users.
"Artificial intelligence poses a huge opportunity for health systems, but as with all emerging technology, it's essential that we take a thoughtful approach to learn and understand both its promise and its limitations," Ken Samet, FACHE, president and CEO, MedStar Health, said in a statement.
"The Safe Babies Safe Moms team is laser-focused on creating sustainable change and addressing disparities in maternal healthcare. This project and their work overall are fantastic examples of how our health system is committed to reducing bias in all aspects of patient care."
(Image source: medstarhealth-delivery.sitecorecontenthub.cloud)
Support VatorNews by Donating
Read more from our "Trends and news" series
October 02, 2023
Former PatientBond and Merge Healthcare CEO Justin Dearborn was chosen as its executive-in-residence
Read more...
September 29, 2023
The startup just closed its $20M Series A to expand telehealth service to new school districts
Read more...
September 29, 2023
Pearl Health closed down this year as digital therapeutics companies struggle to gain adoption
Read more...
More episodes