The company plans to open eight new stores, nine plan and order points, and 900 pickup locations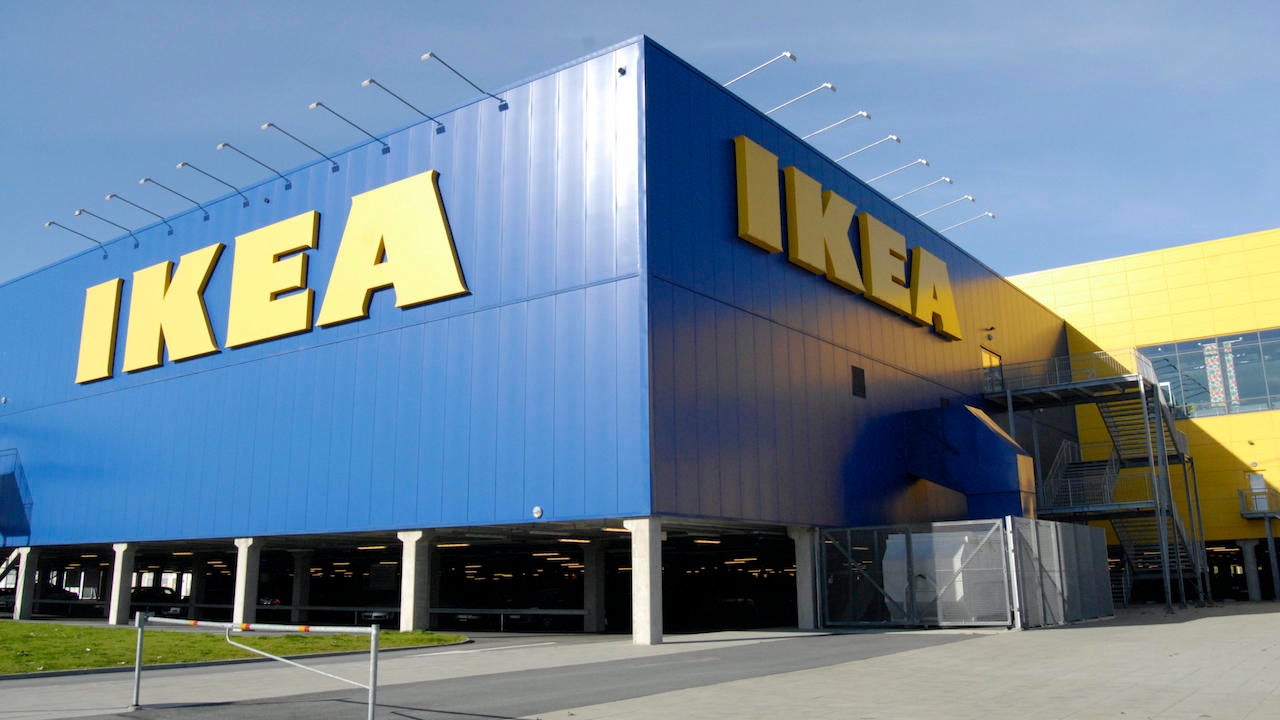 For IKEA, the United States already stands as its second largest global market with 14% of sales in 2022 putting it just behind Germany, the company's top market, which accounted for 14.4% last year. Still, IKEA sees an even bigger opportunity to grow within the U.S. going forward.
That's why it announced on Thursday that it was investing over $2.2 billion in the company's omnichannel growth strategy in the United States over the next three years, its largest ever investment in the U.S. despite having operated in the country for almost 40 years.
The plan is to open eight new stores, nine plan and order points to strengthen its fulfillment network, and 900 new pick-up locations to secure better delivery options, all of which the company says will create over 2,000 jobs. This will be in addition to the 15 customer pick-up locations and two plan and order points IKEA U.S. already opened in the last year.
In addition, IKEA also announced new locations in San Francisco, CA, and Arlington, VA, which it plans to open this summer.
"The U.S. is one of our most important markets, and we see endless opportunities to grow there and get closer to the many Americans with affordable products and services," Tolga Öncü, Head of IKEA Retail, Ingka Group, the largest IKEA retailer, which represents about 90% of IKEA retail sales, said in a statement.
"More than ever before, we want to increase the density of our presence in the U.S., ramp up our fulfillment capacities and make our offer even more relevant to local customers' needs and dreams."
This expansion is also part of a larger plan for IKEA, helping it fulfill its goal of becoming climate positive by 2030; as such, it will also increase solar and geothermal technology in locations whenever possible, transition to EV trucks to support fulfillment and delivery and reduce waste, while exploring new opportunities in clean energy, circularity and affordable housing.
As part of that initiative, IKEA U.S. launched As-is online, a service that allows IKEA Family members to browse and reserve gently used products online to pick up and purchase in-store, earlier this month.
IKEA is far from the only retailer looking to expand operations in the coming year: a survey conducted earlier this year, which polled retail store managers in commercial real estate services firm Levin Management Corporation's 125-property leasing and management portfolio, found that over 76% of them said their 2022 sales matched or exceeded the prior year, which the company notes is the highest percentage the survey has ever seen.
Most believe that will continue into this coming year, as nearly 70% said they are optimistic about store performance in 2023, and over a quarter of respondents even said they anticipate their company will open additional locations in the next 12 months.
For example, GNC recently announced 88 new commitments, and another 15 agreements anticipated by the end of the year, to open new stores, which will go alongside the several dozen it had already opened this year, and the 75 new stores it opened in 2022. The company also revealed that it's opening a 2,400 square foot flagship store in Pittsburgh this summer.
(Image source: cbsnewsstatic.com)
Support VatorNews by Donating
Read more from our "Trends and news" series
June 01, 2023
That will include general surgery, such as orthopedics, bariatrics, and hernia
Read more...
May 31, 2023
The two healthcare organizations will deploy Suki Assistant across their entire organizations
Read more...
May 25, 2023
The company charges $129 per month to give people personalized health plans
Read more...
More episodes
Related News