This will expand the Hint Connect footprint to all 50 states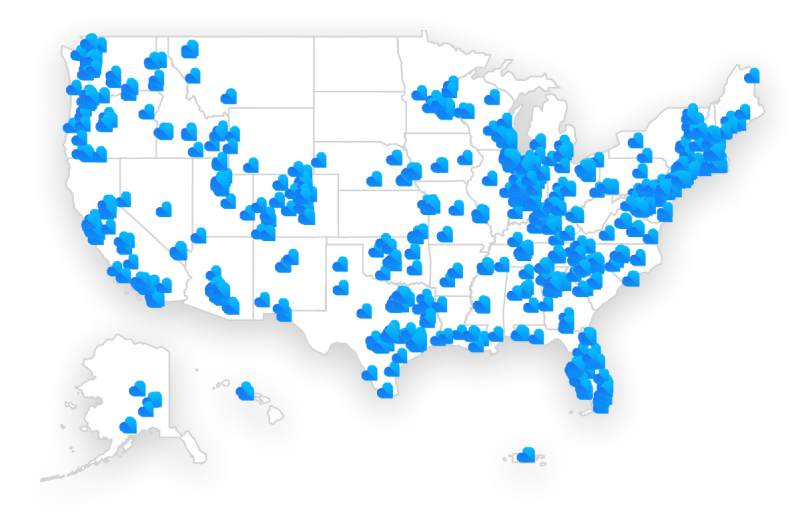 Hint Health is dedicated to supporting the direct primary care (DPC) movement, which allows patients pay a monthly subscription fee to see their doctor instead of paying fee per service. The company launched Hint Connect, its DPC network, a little over a year ago, as a way to leverage direct contracting so that large employers can access this model for their employees, no matter where they live.
This is especially important for larger companies who may have employees working all over the country, if not the world, including those working remotely. Hint Connect takes the burden of contracting and searching and working with many different DPCs off of the shoulders of the employer.
Now, Hint Connect will be able to to further expand its footprint through a partnership with Eden Health, a national virtual and in-person primary care provider.
Eden Health leverages technology to connect patients directly to a dedicated team of providers that manages their primary care, mental health, and care navigation needs. By combining forces, employers will be able to offer a DPC network nationwide for patients who aren't able to access a local DPC practice.
"We at Hint Connect had long realized that we're not able to serve every employee with on the ground Direct Primary Care. Just because of the maturity of Direct Primary Care in the market, there aren't enough providers to cover the 150 million employer lives that we want to cover," Beth Holmes, Director of Hint Connect, explained to VatorNews.
"We had been looking for a virtual DPC partner and we knew we needed them to be really mission aligned, and really be the right fit and have the coverage that we needed so that we could have a clear, consistent offering."
Eden and Hint came together, in part, because Matt McCambridge, CEO and co-founder of Eden Health, had a pre-existing relationship with Zak Holdsworth, co-founder and CEO of Hint Health, and they had similar views on how to deliver primary care.
"I've known Zak over the years and I've always found him and, by extension, Hint to have a similar set of values, where the goal is to create an authentic patient provider relationship, and really put that at the center of care and then, in some ways, get out of the way," said McCambridge.
"When Zak approached me to say, 'we're interested in furthering this model, how can we do that?' we thought that that could be a great combination for folks who are looking to get that type of experience and want to make sure that it was flexible, both virtually and in-person."
First launched in 2016, the New York City-based Eden Health works with employers to provide their employees with access to virtual care services. Every member is matched with a dedicated Care Team, which is composed of clinicians who can offer digital care around the clock, same-day in-person primary care, behavioral health services and benefits navigation.
For employees who have access to Eden, they simply need to download the app on their phone, which only takes 60 seconds to register with and then they're put into a clinical encounter with one of Eden's providers right away.
A large part of Eden's mission is to create a longitudinal and trusting clinical relationship between patient and provider, McCambridge explained.
"We try to lead really with what the member experience should be and what the employer experience should be associated with providing care. And one of the mechanisms to do that is direct primary care but it's really that tightness in the relationship," he said.
Going forward, when employers or plans offer Hint Connect, members can choose between a fully virtual primary care model or an in-person/virtual hybrid based on their personal preference, geography, and health needs. If they select the in-person/virtual hybrid model, they and their families register with Hint Connect and choose a nearby DPC location.
Employers need a solution like this, in large part, because the nature of care is changing, and not everyone wants to see a doctor in the same way. Employers need to offer different types of care to their employees, and employees want the opportunity to choose the plan and the type of care that's right for them, Holmes explained.
"Employers know that one size doesn't fit all. Some people love an on the ground doctor, other people prefer something virtual only; there are a lot of employees now that live in multiple areas, they may travel, they may be snowbirds, and vice versa, there may be people who really want that old fashioned, in-person connection and want to see a doctor in-person," she said.
"The combination of Hint Connect and Eden allows an employer to offer both to their employees, and let the employees choose what's right for them, not just based on the availability of a PCP, but also their personal preference."
There's going to be different choices, because different modalities have different values, as well, said McCambridge.
"It can be hard to go in-person and tons of time to manage your chronic condition; you might need those touch points or nudges. My hope is, as we progress healthcare further, we're starting to break down some of the artificial barriers between virtual characters and personal care, it ought to just be healthcare that we leverage at the time at the right place for that person. I'm excited for hopefully, a market that will move more in this direction over time and be a little more flexible with the way the care is actually delivered," he said.
Ultimately, the partnership works because the companies see themselves as mission aligned in terms of the way they do primary care and the important role that it plays.
"We both believe in taking the access burden away, taking short appointments away, and really getting people in the right place at the right time. It's exciting to see outsider organizations come together to team up. It'll just be a really great offering of in-person and virtual care in the direct primary care market," Holmes said.
"We want to give people the option. We want to give employers, providers, organizations, as well as the patient, those options, and this is a positive way to take that step forward," said McCambridge.
(Image source: connect.hint.com)
Support VatorNews by Donating
Read more from our "Trends and news" series
June 01, 2023
That will include general surgery, such as orthopedics, bariatrics, and hernia
Read more...
May 31, 2023
The two healthcare organizations will deploy Suki Assistant across their entire organizations
Read more...
May 25, 2023
The company charges $129 per month to give people personalized health plans
Read more...
More episodes