SimpleTherapy bought PhysMetrics; Wellvana Health raised $84M; Parsley Health expanded to NY and CA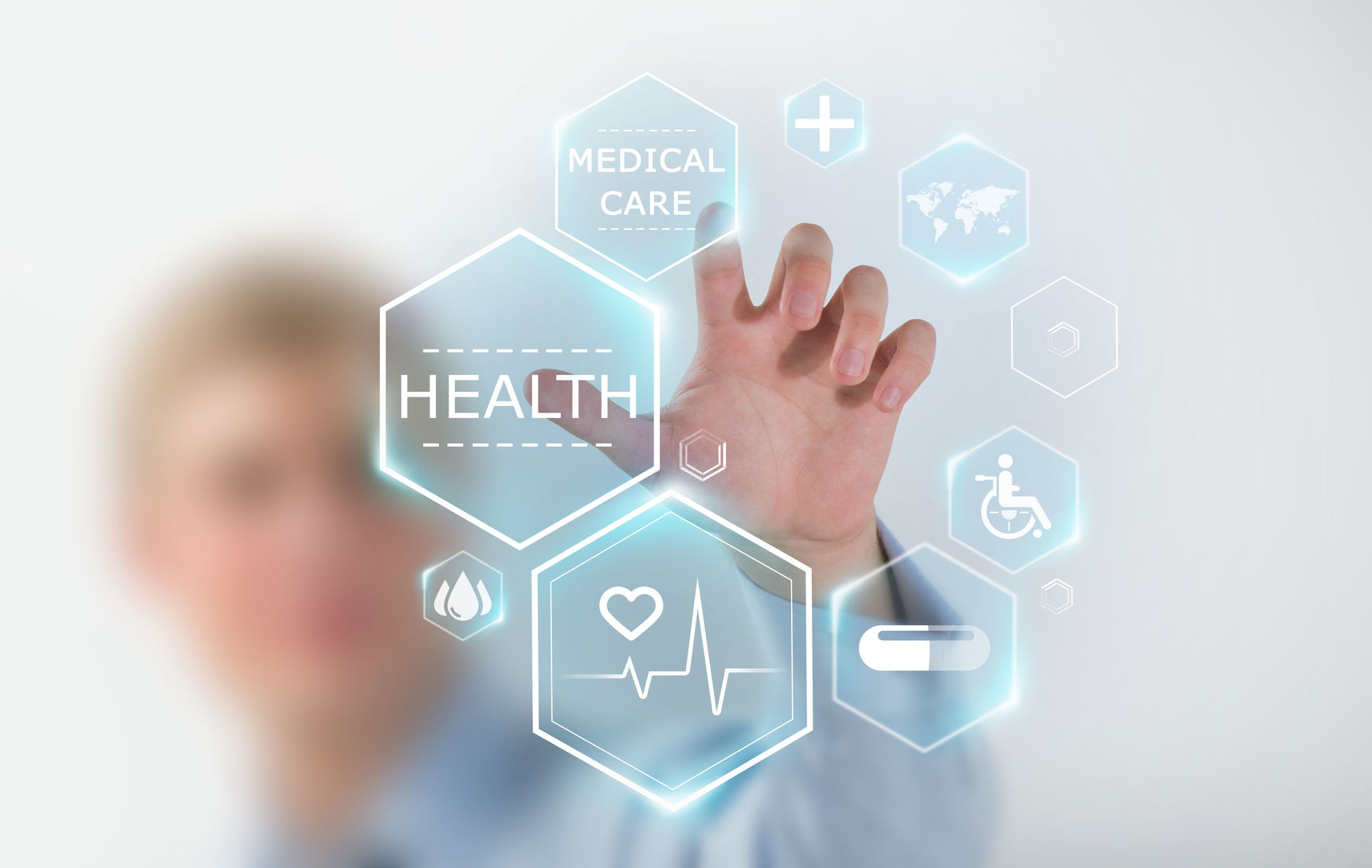 Top Health News
Mantra Health, a provider of virtual mental health services for college students, partnered with Togetherall, an online community where students give and get support on concerns affecting their mental health, to provide students with a high-quality, clinically rigorous well-being ecosystem of mental health care, all accessible within an integrated patient experience. Through Togetherall's anonymous, peer-to-peer support community, which is overseen and moderated 24/7 by licensed clinicians, students will give and get support from their peers. If desired, they will also have the chance to connect to Mantra Health's clinical services, such as therapy, psychiatry, and on-demand behavioral health support, which includes crisis care.
The Food and Drug Administration will now require medical devices meet specific cybersecurity guidelines after years of concerns that a growing number of internet-connected products used by hospitals and healthcare providers could be hit by hacks and ransomware attacks. Under FDA guidance, all new medical device applicants must now submit a plan on how to "monitor, identify, and address" cybersecurity issues, as well as create a process that provides "reasonable assurance" that the device in question is protected. Applicants will also need to make security updates and patches available on a regular schedule and in critical situations, and provide the FDA with "a software bill of materials," including any open-source or other software their devices use.
Phenomix Sciences, a precision medicine biotechnology company that brings data intelligence to the treatment of obesity, announced the launch of its first therapy selection test, the My Phenome Hungry Gut test. This is a first-of-its-kind obesity test and will determine if a patient's phenotype is Hungry Gut (Satiety), or feeling hungry shortly after eating a meal. If a patient is Hungry Gut phenotyped, providers are able to more precisely and accurately make a treatment plan which would include a diet intervention specific to Hungry Gut, GLP-1 (glucagon-like peptide) medications, and intragastric balloons.
Hint Health, a company powering the Direct Primary Care movement, announced the release of their newest product, Hint All-in-One. The all-encompassing platform made exclusively for DPCs, integrates Hint's existing membership management platform with a new clinical platform that was purpose-built by and for DPC physicians. Now, delivered within the targeted 6-month deadline, the solution enables DPC physicians to get back to what they love to do – care for patients. The Hint All-in-One solution combines Hint's membership management and billing platform, Hint Core, previously named HintOS, with a purpose-built clinical platform and EMR to provide DPC clinicians with everything they need to operate a thriving practice in software. Powering over 3,500 clinicians and 2,000 clinical locations in all 50 states, Hint Core is currently the largest and most robust operating system for DPC clinicians and networks.
Atropos Health, a company generating personalized real-world evidence at the point and pace of care, announced the Atropos Evidence Network, Real World Data Score, and Real World Fitness Score. The latest additions to Atropos Platform, the Atropos Evidence Network and Real World Data & Fitness Scores are designed to offer organizations like Mayo Clinic and Stanford Health Care actionable insights - from their EHR and other data sources. It also creates a market for data holders to expand reach of these de-identified assets to a broader audience. What results is an observational insights exchange for healthcare. Atropos Health is the throughline for connection and catalysis of clinical analytics.
Getz Healthcare announced that they have partnered with Subtle Medical, a healthcare technology company with a suite of software solutions that use deep learning to increase the quality and efficiency of medical imaging, to distribute the company's artificial intelligence based software solutions for faster and safer medical imaging. Subtle's solutions could provide significant efficiency gains for hospitals and private radiology clinics within

Australia

and

New Zealand

, resulting in more timely patient access to critical PET and MRI imaging services. Subtle's solutions can increase efficiency for hospitals and private radiology clinics in Australia and New Zealand.
ChristianaCare will open a neighborhood hospital that includes 10 emergency department beds and 10 inpatient beds. The neighborhood hospital will offer emergency care and behavioral health emergency care and provide diagnostic capabilities including ultrasound, computed tomography, X-ray and laboratory services. The emergency department will treat common emergency care needs such as falls, injuries, heart attacks and strokes. Additionally, the hospital will benefit from access to ChristianaCare's large network of specialists and support services — such as neurology and cardiology — through virtual consults.
Fujitsu announced the launch of a new cloud-based platform that allows users to securely collect and leverage health-related data to promote digital transformation in the medical field. The new offering represents part of Fujitsu's ongoing efforts to contribute to the creation of a healthy society as part of its vision for "Healthy Living" under Fujitsu Uvance to create a sustainable world.
Amazon made it easier for patients to afford medicines with coupons on Amazon Pharmacy, a new feature that automatically applies manufacturer-sponsored coupons directly to an eligible patient's order. The company is working with GSK, Kaléo, Novo Nordisk, and Dexcom to integrate coupons for their brand-name medications—including Trelegy, AUVI-Q, Wegovy, G6 and G7 continuous glucose monitoring systems, and more—directly into the checkout experience on the Amazon Pharmacy website and app.
Becton Dickinson Holdings, a life science technology company, and the Agency for Science, Technology and Research,

Singapore's

public sector R&D agency, announced an extended research partnership that will focus on deep immunophenotyping of human tissues using spectral flow cytometry panels to bring forth discoveries that can be translated into positive healthcare outcomes.
MCI Onehealth Technologies, a clinician-led healthcare technology company focused on increasing access to and quality of healthcare, and LMC Healthcare, and LMC Clinical Research Inc. dba Centricity Research, a provider of clinical research, announced a partnership that will increase patient access to international research studies and accelerate enrolment and improve retention in sponsored clinical trials.
Carrot announced the expansion of its clinically-validated menopause and low testosterone product with the addition of hormone replacement therapy coverage. Carrot members will have access to HRT medication coverage to effectively manage menopause and low T symptoms, including the ability to order through Carrot Rx. Additionally, members will have access to virtual and in-person clinic visits with doctors, nurses, and other experts who specialize in menopause and low T care. This first-of-its-kind offering expands access to HRT for people experiencing menopause and low T in every major region worldwide, including North America, Europe, Asia, and Australia.
Parsley Health, an advanced primary care provider for women and families that uses Root Cause Resolution medicine to drive powerful outcomes and lower costs for patients, announced that it is in-network for more than 10 million patients across New York and California. Parsley is now in-network with Aetna CA & Blue Shield CA and a member of Mount Sinai Health System's clinically integrated network. As a result, patients in New York covered by Cigna, Empire BlueCrossBlueShield, Emblem, United Freedom, United Oxford, Oscar, UMR Top Tier, Centivo, Aetna NY and in California covered by Aetna CA and Blue Shield CA can now access Parsley's personalized primary care in-network.
Trialbee, known for its Honey platform and hyper-targeted global patient recruitment, announced a strategic partnership with Savvy Cooperative, a first patient-owned platform that empowers patients to use their health experiences to advance research, resources and product development. This partnership primarily addresses two pain points for patients – the challenge of finding appropriate clinical trials and the lack of opportunity to express their experiences to the industry as consumers of healthcare –an area still ripe for disruption.
Andor Health, a company reinventing virtual health as a platform, partnered with Oradox, a dental specialty service organization. ThinkAndor leverages OpenAI & healthcare trained GPT to better orchestrate clinical workflows and curate clinical context. As a cloud-based dental care management platform, Oradox leverages ThinkAndor to connect the general dentist, the dental specialist, and the patient to reduce leakage, engage the providers & patients in real-time, and deliver provider-approved educational content to help patients make informed healthcare decisions. Oradox, with the power of ThinkAndor®, engages with the patient pre/post-care and unifies the intake/referral processes into a simple HIPPA-compliant dashboard that provides powerful analytics from referral acceptance to completion to care plan compliance.
KoBioLabs signed a memorandum of understanding for a comprehensive business partnership with Kakao Healthcare to develop precision and personalized medicine and nutritional solutions using microbiome technology. Under the MOU, the two companies will enhance user accessibility and create various related value-added businesses by presenting a differentiated digital bio-healthcare platform using KoBioLab's unique real data and expertise.
Shenandoah University, in collaboration with Valley Health and the Virginia Hospital and Healthcare Association, is working to tackle the region's nursing shortage through a program that will enhance the training of aspiring nurses and create a sustainable pipeline of new healthcare professionals. NextGen Nurses program will draw upon the expertise of semi-retired and retiring nurses to help train the next generation of nurses before they leave the profession. The program, which is designed to provide a replicable model that can be used throughout the state, will create a reliable source of new nurses in the Shenandoah Valley by increasing regional opportunities to meet clinical training requirements through preceptorship and simulation.
USound, a provider of advanced audio solutions, announced its collaboration with partners to develop and deliver a reference design for a cutting-edge over-the-counter hearing aid. The reference design will integrate USound's newest Kore 4.0 audio module, ASE's Micro SiP, and OBO Pro2's innovative hearing aid design, delivering the most advanced hearing aid in the market. The partnership combines the strengths of all three companies. USound's expertise in advanced audio technology and its newest Kore 4.0 module will ensure superior sound quality and performance. ASE Chung-Li provides the most compact Bluetooth Micro SiP, designed specifically for the hearable devices; OBO Pro2, an experienced hearing aid manufacturer, delivers the OTC hearing aid and integrates all components into a sleek and user-friendly device.
Holland PHO , a Physician-Hospital Organization, with a mission to deliver quality and efficient health care to communities it serves, announced it will enter a long-term partnership with agilon health, a company empowering physicians to transform health care in our communities, expanding access to value-based primary care in the area. The partnership makes it possible for Holland PHO to create a value-based care model across its community-based physician groups, expand access and support its collaborative relationship with Holland Hospital.
TPA Stream, an insurance technology software company, announced a partnership with SuperBill, a technology company on a mission to save patients time and money. SuperBill users can now connect and sync their claims data from over 200+ payers to SuperBill for their suite of medical bill services using TPA Stream. TPA Stream's technology allows any third-party application to securely integrate medical, dental, vision, and prescription claims from over 200+ insurance carriers, including the newly announced Anthem API.
Property Inspect, a property inspection and operations app, announced its integration with PointClickCare Technologies, a healthcare technology platform enabling collaboration and access to real–time insights at every stage of the patient healthcare journey. The integration marks a significant step forward for the senior housing industry as it will further enhance the efficiency and safety of senior living facilities by streamlining the work of operation teams and senior housing providers.
Elvie, founded and led by women to create innovative technology-based solutions to women's health needs, bolstered its relationship with HSBC UK to support its significant international growth plans. Under the partnership Elvie will utilise an eight-figure funding package to: continue its rapid growth trajectory in its existing product categories, support new product development using smarter technology to solve female health challenges in new areas, and continue to expand into new markets internationally.
Masimo, a provider of pulse oximetry and innovative noninvasive monitoring technologies, unveiled the newest addition to its wearable product line: the Masimo Freedom smartwatch. Developed to revolutionize the wearable technology industry, the Masimo Freedom smartwatch offers you the freedom to take control of your personal health and privacy through accurate and continuous health tracking, including a novel hardware feature designed to reduce radiation and free you from privacy infringement.
KanTime, a web-based agency management system in widespread use across private duty, home health, pediatric, hospice, and palliative care centers, announced its new preferred partnership with Nevvon, an all-in-one e-training solution for home and health care agencies. With its advanced scheduling engine, human resource management, clinical management, and complete e-billing solutions, the Kantime platform allows service provider agencies to deliver quality care while achieving strategic business goals. The partnership with Nevvon will allow KanTime's customers to gain new efficiencies in orchestrating compliance training for caregivers.
Enterprise content management solution WorldView announced a new partnership with Care Coordinations, designed to help home health and hospice agencies simplify, organize, and automate real-time communication and care coordination between providers, caregivers, and patients in care-at-home settings. Through the collaboration, WorldView and Care Coordinations simplify communication between providers about their patients, allowing them to quickly engage with one another and discuss the plan of care and next steps via HIPAA-compliant text, audio or video calls, as well as attaching documentation activity on Electronic Medical Records. Additionally, this partnership will allow home healthcare and hospice agencies to improve compliance with Medicare conditions of participation.
ClearDATA, a provider of healthcare-specific managed cloud, compliance and defense services, announced they have been engaged by EmVenio Research, the company providing rapid and scalable mobile community research site solutions to better reach underserved and high-risk communities, to continue to build trust and confidence amongst its patients.
Spartan, an endurance sports and extreme wellness brand, selected Fountain Health, whose primary focus is on proactive care to save lives by preventing illness or catching it early, as their official health insurance provider. Through this partnership, Spartan, Tough Mudder, Trail & DEKA employees and their families will have access to traditional health care, plus full coverage of the latest in preventative diagnostics. These include Galleri, GRAIL's multi-cancer early detection blood test, heart scan and brain scan powered by artificial intelligence, executive blood panel, continuous glucose monitor, bone and muscle density scan, monthly vitamins, and four wellness visits annually. Fountain Health differs from traditional insurance because it provides additional benefits focusing on keeping member healthy.
Alfred Health is furthering its commitment to impact evaluation by collaborating with the Digital Health Collaborative Research Centre and Monash University to review the impact and effectiveness of two innovative digital health initiatives implemented across its network of three hospitals in Victoria. In collaboration with DHCRC and Monash University, Alfred Health will now evaluate the effectiveness of this pioneering COVID Community Pathway model of care to identify how it can apply learnings to support the care of patients with other conditions.
ViiV Healthcare, a global specialist HIV company, together with the Medicines Patent Pool announced that MPP has signed sublicence agreements with Aurobindo, Cipla and Viatris – through its subsidiary Mylan – to manufacture generic versions of cabotegravir long-acting for HIV PrEP. This is enabled by the signing of a voluntary licensing agreement for patents relating to cabotegravir LA for PrEP with MPP in July 2022. Through the MPP-ViiV Healthcare agreement, the selected generic manufacturers will be able to develop, manufacture, and supply generic versions of cabotegravir LA for PrEP, in 90 countries, subject to required regulatory approvals being obtained. Aurobindo and Viatris will manufacture in India; Cipla will manufacture in India and has plans to manufacture in South Africa as well. These three manufacturers were selected through an open call for Expressions of Interest, which included a blinded assessment of applications and an on-site technical assessment of short-listed applicants to enable selection of manufacturers with proven technical expertise, capacity, and readiness (in terms of specialist manufacturing equipment) to develop long-acting nano-suspension based injectable formulations.
OL Reign announced a new partnership with Seattle Reproductive Medicine as the club's official fertility partner. Seattle Reproductive Medicine will provide education and fertility care options to OL Reign players. As the club's official fertility partner, Seattle Reproductive Medicine will support OL Reign players by providing them with future fertility planning options, allowing them to continue their careers as professional soccer players with confidence. As part of this process, SRM will equip the players with expert fertility care and educational resources.
Freenome, a privately held biotech company, announced that Renown Health has joined as a partner for the Sanderson Study, Freenome's study of its multiomics platform, in combination with real-world data to detect multiple cancers. The study encompasses both traditional and real-world data to generate evidence of clinical validation for certain high- and elevated-risk populations while also refining the platform's cancer classification and risk prediction models. In addition, the Sanderson Study will build the necessary infrastructure to bridge the gap between clinical research and day-to-day clinical impact.
Kore.ai announced an integration partnership with Mediktor. Kore.ai has added its conversational AI-technology to Mediktor's virtual healthcare platform. The partnership brings a human-like element to Mediktor's healthcare assistant – which operates at the level of triage and pre-diagnosis. The companies say that access to care will be improved, patient experience boosted, and better health outcomes realised via the digital interface. Healthcare providers will now be able to use conversational, multilingual, omnichannel healthcare assessment for patient healthcare provision. The technological framework is HealthAssist – Kore.ai's HIPAA compliant conversational AI solution.
Luna, a provider of in-home, in-person physical therapy, announced a partnership with Healthcare Outcome Performance Company (HOPCo), the national leader in musculoskeletal practice and clinical outcomes management solutions and the country's largest orthopedic value-based care organization. The combined platform will be known as HOPCo at Home and will roll out into markets across the country in the coming months. This is the first time that a national orthopedic platform has partnered with a national physical therapy platform to provide an integrated solution for patients that focuses on care quality, convenience, and delivery to the home.
Unlimited Systems, a revenue cycle application provider for specialty healthcare, and Phreesia, a patient intake, outreach and activation company, are partnering to offer a new integration that allows independent oncology practices and health systems to enhance the patient experience and reduce staff burden. Through this partnership, organizations that use Unlimited Systems will now be able to leverage Phreesia to deliver a patient-driven intake experience, while also providing convenient features like mobile check-in and automated appointment reminders. Unlimited Systems' groups will also have access to Phreesia's oncology-specific clinical tools for collecting patient-reported outcomes and addressing gaps in care.
RENPHO, a provider of lifestyle products made to elevate your fitness, health and wellness goals, announced that it will be the exclusive Smart Scale sponsor of USA Triathlon. USA Triathlon is the National Governing Body for the sport of triathlon in the United States, and a proud member of the International Triathlon Union. RENPHO and USA Triathlon share a mission to grow, inspire and support active, fitness-driven communities, providing resources and solutions for individuals to attain their wellness goals and reach their full potential. USA Triathlon sanctions more than 4,300 events and connects more than 400,000 members each year. In partnership with RENPHO's cutting-edge technology and expertise in fitness tracking and analysis, the two will work synergistically to promote healthy living and empower athletes to take their training to the next level.
HawkSoft announced that CoverRight is now participating in its Solution Partner program. CoverRight.com is a digital-first concierge platform designed to empower retirees and their families to easily learn about and navigate Medicare health insurance online. The US-based insurtech collaborates with experienced Insurance, Banking, and Healthcare Provider partners nationwide to create new revenue opportunities through a digitally-driven and personalized Medicare navigation and enrollment experience for their clients. HawkSoft is an agency management system for independent insurance agencies that serve communities throughout the US.
Premier Health announced it will enter a long-term partnership with agilon health, a partner empowering physicians to transform health care in our communities, accelerating the health system's transition to a full-risk, value-based care model for its senior patients. Through the partnership, Premier Health aims to enhance outcomes and the experience for patients and providers under this new care model beginning in 2024. agilon is accelerating at scale the transition to a value-based, Total Care Model for senior patients that improves outcomes and lowers costs.
Lightning Step announced a partnership with CHESS Health, a provider of evidence-based digital health solutions for substance use disorder, which will allow clients to seamlessly connect at intake or discharge to online tools that will help them stay in treatment and recovery. Through a free one-click add-on, Lightning Step will be integrated with CHESS Health's Connections smartphone app.
Marshfield Clinic Health System and Notable, an intelligent automation company for healthcare, announced a system-wide partnership to transform the patient experience and improve access to care for the system's approximately 310,000 unique patients. Marshfield Clinic is using Notable's intelligent automation platform to allow patients to complete digital registration prior to their scheduled appointments, saving them time and creating a better overall experience.
G Medical Innovations, a provider of next-generation mobile health and digital health, and MiCare Path, a provider of optimized patient care through remote patient monitoring, announced a collaboration to incorporate MiCare Path's solutions and G Medical Innovations' solutions. As part of the collaboration, G Medical Innovations' hardware devices will be integrated with MiCare's software platform and visualization tools to provide remote patient monitoring services. The partnership brings together two innovative companies with a shared vision of transforming the healthcare industry by leveraging technology and providing patient-centered care. MiCare Path brings its large hospital system presence and optimized patient care platform to drive digital science to deliver the future of healthcare. G Medical Innovations was a chosen partner for MiCare Path due to its innovative and scalable solution for building and fostering health technology.
Lee Health chose b.well as their partner to deliver a more unified consumer experience and lay the groundwork for the future of healthcare delivery. Through a unique offering known under the working title of Lee HealthPass, Lee Health is accelerating digital transformation as it creates a more personalized care experience, by bringing together a patient's disparate health information and experiences into a single interface. b.well's Connected Health platform powers HealthPass, which is expected to launch in the Summer of 2023.
NADclinic Group, BioStarks and Do Not Age joined forces in an exclusive partnership to provide their audience with innovative solutions, combining cutting edge diagnostics, therapeutics and best in class longevity focused supplements and nutraceuticals. With a focus on optimising health, performance, and longevity, the tri-party alliance will invest dedicated resources into the science of longevity with the key objective to increase average lifespans and enhance overall health spans for their customers. The Longevity Alliance mission, is to lead the world in optimising human performance, with consistent accurate testing at the core of their programs and business philosophy.
Beebe Healthcare, a not-for-profit community healthcare system, announced a partnership with CareRev, a technology platform that connects healthcare facilities with qualified local talent. This partnership enables Beebe Healthcare to establish a more flexible workforce that can match patient demand, while simultaneously empowering healthcare professionals across the state to work when and where they want. Staffing managers at Beebe Healthcare are now able to post open shifts in real time on CareRev's platform, to be claimed by pre-qualified healthcare workers, including registered nurses, certified nursing assistants, and techs in the area through CareRev's mobile app. CareRev's platform is designed to simplify onboarding workflows and produce staffing insights, allowing Beebe Healthcare to identify, activate, and manage a local, flexible workforce all in one place.
Cynerio, a provider of healthcare IoT cybersecurity, announced a new partnership with Sodexo, a global leader in healthcare technology management, to provide hospitals and healthcare systems with unparalleled visibility into their IoMT footprint that allows for the immediate remediation of identified threats through step-by-step mitigation recommendations for each attack and risk. The Cynerio partnership with Sodexo HTM provides healthcare organizations with the threat intelligence they need to compile a precise inventory of all network-connected medical and enterprise IoT devices on the network. This inventory is then evaluated for potential attacks such as ransomware that could compromise patient care, device functionality, or sensitive personal healthcare data. All identified threats and vulnerabilities are accompanied by detailed recommendations for remediation so that a hospital's IoMT and IoT infrastructure remains resilient in the face of ongoing cyberattacks on healthcare providers.
Vuzix Corporation, a supplier of Smart Glasses and Augmented Reality technology and products, announced that its smart glasses have been selected to support a new partnership between med-tech specialist Global Health Education Group and the University of Leeds, one of the largest higher education institutions in the UK. GHEG has developed an online learning tool designed to significantly increase the accessibility, scale and quality of clinical training opportunities available to healthcare students.
Evolent Health, a health care company that delivers proven value-based specialty care solutions to payers and providers, today announced an agreement to expand its Technology and Services solution for oncology with its existing partner, Centene Corporation. Centene will expand its use of Evolent Health's oncology solution across its Centene and WellCare Medicare Advantage members nationally. This agreement deepens the specialty care partnership between Centene and Evolent in the MA market.
Enrollment First formed a partnership with Health in Transportation to deliver a groundbreaking and revolutionary web-based tool called the CDL Health Scanner to professional drivers across the nation. The CDL Health Scanner can analyze blood pressure, respiration, heartbeat, and body mass index, subsequently providing health education resources, MedWell coaching for lifestyle changes, and reminders of key licensure disqualification risks. Drivers are often unaware of deteriorating health, which directly affects their work and their well-being. With the CDL Health Scanner, they will have the tools, support, awareness, and knowledge to tackle health concerns prior to these issues affecting their ability to earn income.
Healthcare specialists Bravo Pharma officially entered a strategic partnership with AI-powered healthcare company G42 Healthcare. In addition to this partnership, Bravo Pharma has also organized and participated with G42 Healthcare in a Conference dedicated to Clinical Genomics, Proteomics and Somalogic at Republicans Oncology Centre Tashkent Uzbekistan, attended by doctors from various oncology regional hospitals and the specialists from G42 Healthcare Abu Dhabi, Dr. Azza Attia and Mohd Rafiq M Zuraiqi.
Vim, a point-of-care connection platform for U.S. healthcare, announced an agreement with Yuvo Health to make Vim's EHR-integrated, provider-enablement technology platform available to Yuvo Health's network of Federally Qualified Health Centers and Community Health Centers. Vim will provide point-of-care enablement technology for Yuvo Health's existing FQHC partners in New York state, as well as new partners as it expands and enters new markets. In the initial deployment, Vim will provide its context-aware, read-write capable applications for quality score performance and suspected diagnosis review.
BPGbio Inc, an AI-powered biopharma with a mission to reimagine biology for humanity, announced that the company has reached a partnership agreement with Dystrophic Epidermolysis Bullosa Research Association of America (debra of America) for BPGbio's BPM 31510 for Epidermolysis Bullosa Phase II/III trial, which is anticipated to launch in the second half of the year. Through the partnership, debra of America will provide support to awareness, understanding, and key information towards patient recruitment and advocacy for the clinical trial.
UC Davis Health and Propeller Health announced a new collaboration that will offer personalized treatment for high-risk patients with asthma and chronic obstructive pulmonary disease. UC Davis Health will provide the Propeller remote monitoring program to eligible patients. It includes sensors, a mobile app, web portal, and personalized support. The sensors attach to a patient's inhaler to capture unique signals that record events, such as medication usage or respiration. This data will be transmitted to UC Davis Health's electronic health record system to support patient enrollment and remote patient monitoring via single sign-on. Eventually, the remote monitoring system may be expanded to patients in other University of California health systems.
Uber Health and ScriptDrop, a medication access startup that connects pharmacies to a network of trained professional couriers, announced an expansion to their partnership so that, for the first time, pharmacies will be able to deliver prescriptions to the patient same-day. Healthcare providers and health plans who use Uber Health will be able to manage prescription delivery from any pharmacy through the same platform they're already using to coordinate transportation. They'll be able to arrange direct, same-day delivery of their prescriptions while also tracking when they arrive at the patient's door. Prescription deliveries can be facilitated through any pharmacy registered with the National Council for Prescription Drug Programs (NCPDP) within delivery coverage areas. In addition, Uber Health allows for access to delivery coverage areas that include pharmacies dispensing medications covered by the 340B program, which helps health plans and providers reach low-income and uninsured patients. In addition to delivering prescription medications, Uber also revealed plans to eventually expand into other delivery categories, including healthy food, and over-the-counter medicine for Medicare Advantage and Medicaid beneficiaries.
Astellas Pharma announced that it entered into an agreement with Roche Diabetes Care Japan for the development and commercialization of Roche Diabetes Care's Accu-Chek Guide Me blood glucose monitoring system with advanced accuracy as a combined medical product with BlueStar. BlueStar is an FDA-cleared digital health solution for diabetes patients, developed by Welldoc, and is currently marketed in the U.S. and Canada. Astellas and Welldoc are jointly developing BlueStar in Japan. In the future, Astellas will aim to obtain regulatory approval and reimbursement as a combined medical product.
Health2Sync announced that its latest version of the Health2Sync App integrates insulin data from Mallya® Cap, the connected device dedicated to insulin pens developed by Biocorp and marketed in

Japan

by Novo Nordisk. This partnership realizes the first data integration of its kind in the world and is expected to help patients on insulin treatment manage their health by capturing multiple data points, including insulin injection logs. The Mallya data integration is now available to the 350,000 Health2Sync users in Japan. Health2Sync plans to deploy comprehensive digital insulin management experiences to other countries this year.
MEDITECH announced they recognized the Institute for Health Metrics as their data collaborator to support and accelerate health equity at hospitals across the country. Member hospitals will benefit from cleansed clinical data and data enhancement, including Social Determinants of Health data, and receive curated information and insight, as well as grant funding for health equity initiatives.
Wellstar Health System and Augusta University Health System reached an agreement to form an innovative new partnership that expands Augusta University's health sciences training and research across the state and builds a broader affiliation between Wellstar Health System and the university's Medical College of Georgia (MCG). The agreements were approved this week by the boards of Wellstar and AUHS, as well as the Board of Regents of the University System of Georgia. Wellstar, AUHS and Augusta University share a mission to create a healthier future for Georgians and solve health care challenges across the state. Through this partnership, they plan to make a transformational impact on improving the health and well-being of every patient they serve.
Albertsons Cos. Inc. partnered with global financial services technology company FIS, which represents supplemental health benefits administrators. Additionally, the retailer is entering into a partnership to accept benefit cards from Soda Health, which works to improve health equity by tailoring benefits based on individual needs. Customers with FIS and Soda Health-integrated benefit cards will now be able to make purchases on eligible food and health items at Albertsons Cos. banner stores. Health benefit cards are pre-paid debit cards that are funded by Medicare Advantage plans, employers, healthcare providers or local governments and can be used to make purchases on eligible over-the-counter medicine and wellness care products, as well as nutritious foods. Customers eligible for SNAP and WIC benefits can also use their health benefit cards in conjunction with their EBT account.
M&A
Senior Market Sales, an insurance marketing organizations, acquired field marketing organization O'Neill Marketing
Vantage Nutrition, which creates nutraceutical products, acquired ComboCap, a technology company in the pharmaceutical and nutraceutical industries
Bigfoot Biomedical, a company developing intelligent connected injection support systems, acquired a reinforcement learning algorithm for the titration of insulin settings developed at McGill University
HMC Capital, an Australian alternative asset manager focused on real estate strategies, acquired Australian real estate investments operated from Medical Properties Trust, a self-advised real estate investment trust formed to acquire and develop net-leased hospital facilities
Australian real estate investments operated, acquired a majority stake in GiftHealth, a tech-enabled pharmacy
Medi Assist, a health insurance third-party administrator, acquired Raksha Insurance TPA
SimpleTherapy, a digital musculoskeletal pain recovery solution for employers and health plans, acquired PhysMetrics, a musculoskeletal benefit administration company, and Halcyon Behavioral, a behavioral health and wellness company
Admera Health, a provider of Next-Generation Sequencing services for researchers worldwide, acquired an Illumina NovaSeq X Plus sequencer
TMG Search Canada, a division of The Mullings Group, a talent acquisition firm that specializes in medical & health technology, life sciences, and emerging high-tech industries, acquired VX Search Group, an executive search firm
10Pearls, a digital product innovation and software engineering company, acquired Inspirant Group, a boutique healthcare strategy consulting firm
Bimini Health Tech, which houses a diversified range of medical devices and regenerative therapies, acquired the exclusive rights to an Acellular Dermal Matrix technology for the plastic and reconstructive surgery field of use
DoseSpot, a software-as-a-service platform that enables clinicians to electronically write and transmit prescriptions to pharmacies acquired e-prescribing platform TreatRx from Bravado Health
Osigu, a health revenue cycle management company, acquired Servinte, an EHR and Healthcare Administration Software provider in Colombia, from Carvajal Group
Healthtech Solutions, a live portfolio-model life sciences company, acquired 51% of World Reach Holdings, is a healthcare-focused collection of manufacturing and distribution ventures
Funding Roundup
(Image source: googleapis.com)
Support VatorNews by Donating
Read more from our "The Future of Healthcare" series
June 26, 2023
Aledade raised $260M; Zocdoc partnered with Elation Health; Eli Lilly acquired Dice
Read more...
June 19, 2023
Simple HealthKit and Walmart partnered; Electronic Caregiver raised $95M; Aya bought Flexwise Health
Read more...
June 12, 2023
Alkeus Pharmaceuticals raised $150M; Care.ai partnered with Samsung; DoseSpot bought pVerify
Read more...
More episodes
Related News