That will include adding telehealth portals to YMCA locations, and a new 1,500-square-foot clinic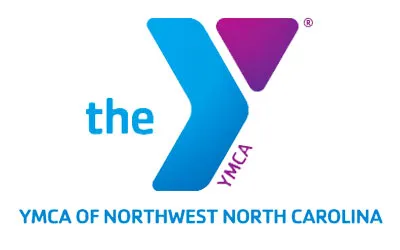 There's a health crisis happening in rural America, with this population being more likely to die from a variety of health ailments, including heart disease, cancer, chronic lower respiratory disease, and stroke; in part, this may be a result of a lack of access to care: 80% of rural counties lack a sufficient number of primary care providers, and this is only getting worse.
In order to better provide care for this population, as well as other underserved communities, including women and children, Novant Health, a network of hospitals, physician clinics and outpatient facilities in North Carolina, South Carolina and Georgia, announced an expanded partnership with the YMCA of Northwest North Carolina.
The partnership includes the expansion of wellness programming, and support for youth sports, in the Y's 17 locations across Alexander, Davie, Forsyth, Iredell, Stokes, Wilkes and Yadkin counties.
It will also involve establishing physical and telehealth clinic locations; those telehealth portals, which will be placed in more rural locations, will be powered by TytoCare and will allow patients to connect to a Novant Health clinician who can virtually examine their heart, lungs, skin, ears, throat and abdomen.
The partnership will also see the construction of a new 1,500-square-foot clinic located inside of the Winston Lake Family YMCA, which will offer primary care services, women's and children's services, rehabilitation services, and diabetes and nutrition support. While the new clinic is expected to open in late 2024, Novant Health has already begun providing on-site primary care for patients with its mobile community care cruiser, which it first unveiled in April of last year.
Even before getting the program off the ground, the two companies are already discussing future plans, including additional clinic or telehealth locations, chronic disease management, and dietitian and weight management services.
This is not the first time Novant has made an investment into local community health; in August of last year, it revealed it has invested $25.5 million in community impact and health equity initiatives across North Carolina designed to improve the key drivers of health, including access to care, food, housing, transportation, technology and workforce training and development.
"From diabetes prevention to cancer survivorship, Novant Health and the YMCA have always offered complementary services for our communities," Chad Setliff, senior vice president and president of Novant Health's Winston-Salem market, said in a statement.
"Moving forward, we'll offer a more integrated wellness experience that leverages the best of both organizations to improve health outcomes for patients and members, strengthen wellness offerings, and reduce barriers to care through a combination of digital tools and co-located clinics."
Support VatorNews by Donating
Read more from our "Trends and news" series
March 21, 2023
Nayal is a London-based company that provides on-demand access to women's and family health experts
Read more...
March 15, 2023
Smart retail involves using data and analytics to give shoppers a better shopping experience
Read more...
March 10, 2023
The company will also make its virtual fitting service available in-store
Read more...
More episodes
Related News