30% would shop elsewhere after a bad chatbot experience, 61% would return after a good experience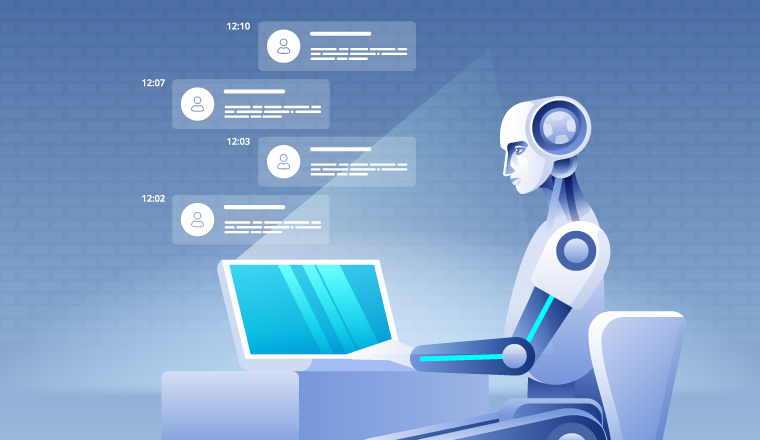 When I find myself on a customer support portal these days I always just assume that the "person" I'm talking to is a bot, rather than a human. This is not to say that this is a bad thing: as long as I get answers to my questions, it doesn't matter if I'm speaking to a human or a machine. All I want is a good experience.
Problem is that most people don't seem to be getting that, and aren't all that satisfied with their chatbot experience, according to a recent survey out from automated CX assurance platform Cyara.
The study, which polled 1,554 global consumers who have used sales and/or support chatbots in the last six months, asked participants to rate their chatbot experience on a scale of 1 to 10; on average, they gave them a 6.4/10, or 64%. That is, as the company points out, the equivalent of a D grade. So, they're passing, but just barely.
Part of the problem comes from the limitations when talking to a chatbot; namely, that they can't handle complex questions, something that 75% of respondents cited as an issue.
In addition, 66% said that their question is often outside of the scope of what the chatbot can help with, and 63% said the chatbot lacks sufficient context around their current situation or prior interactions to be able to answer their question. In addition, 61% said the interaction doesn't feel personalized when talking to a bot.
Most frustrating of all, 60% said that they often answer the same questions repeatedly when interacting with a chatbot, which may explain why 50% said they often feel frustrated and 38% said their interactions with chatbots were negative. Nobody wants to go around in circles.
These bad experiences don't just happen in a vacuum, but can have negative consequences for the business deploying them.
While the vast majority, 71%, said they would find a different way to connect with an agent if they had a bad experience with a chatbot, there is a not insignificant portion, 30%, who said that they'd be more likely to take their purchase to a different brand or abandon their purchase altogether, and they would also tell their friends and family about their poor experience with the brand.
On the opposite end, a positive chatbot experience can enhance a person's relationship with a brand: 61% said they are more likely to return to a brand if they have a good chat experience, and 46% said they're more likely to recommend that brand to others afterward.
"Delivering positive chatbot experiences has a critical impact on customer satisfaction and sales, and sub-par chatbots will not cut it for consumers today. Organizations that invest in quality assurance testing and training chatbots can provide customers with better and more consistent chatbot experiences," Dennis Reno, Chief Customer Officer at Cyara, said in a statement.
"Businesses that strive to meet customers' chatbot expectations can increase customer loyalty, boost brand reputation, and lower contact center support costs since customers are less likely to seek out more expensive avenues of communication. And of course, satisfied customers lead to increased sales, which has a positive impact on a company's bottom line."
(Image source: callcentrehelper.com)
Support VatorNews by Donating
Read more from our "Trends and news" series
March 24, 2023
As part of its Instacart Health initiative, the company also debuted new tools for providers
Read more...
March 17, 2023
The intiative will include classes on using MyChart, as well as a Chromebook borrowing program
Read more...
March 14, 2023
Patients will be matched to a physical therapist and be able to get therapy in their home
Read more...
More episodes