The program will also provide at-home tests, and at home medication delivery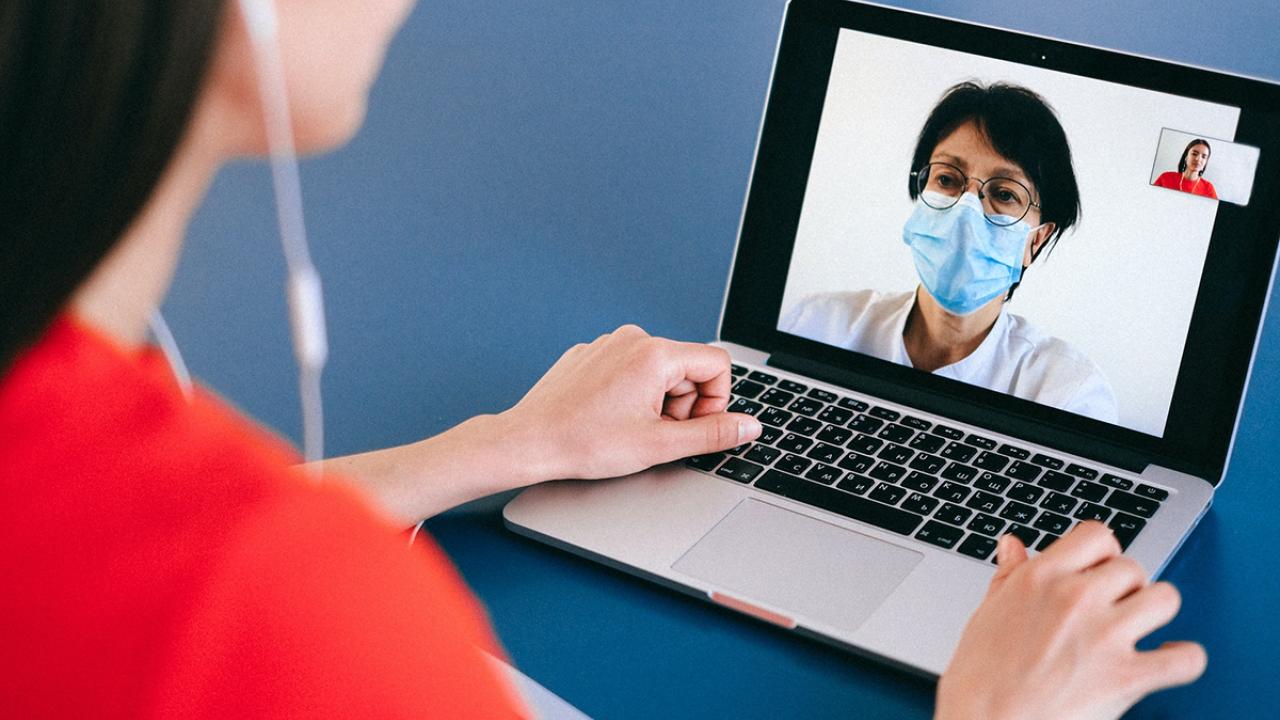 In September, announced a plan to help Americans get access to COVID treatments, including a new Test to Treat pilot program developed through a partnership between the National Institutes of Health (NIH) Rapid Acceleration of Diagnostics (RADx) Tech program and the Administration for Strategic Preparedness and Response (ASPR) at the U.S. Department of Health and Human Services (HHS).
The program would partner with state, local, Tribal, and/or territorial health departments so that people could receive home-delivery of at-home tests, use telehealth to consult a clinician, receive a prescription for COVID-19 treatment and it delivered to their home, at no cost.
This week, NIH announced the launch of its first pilot of the program, called Home Test to Treat, with local and state officials in Berks County, Pennsylvania, which is expected to see up to 8,000 eligible residents when it kicks off later this month.
The Home Test to Treat program is entirely virtual, and will provide free COVID-19 health services, such as at-home rapid tests, at-home treatments, and telehealth sessions. Participants can go to the Home Test to Treat website, which will be hosted by telehealth services provider eMed, to sign up for the program, report symptoms, receive telehealth and antiviral treatment delivery, and coordinate telehealth enabled test kits.
The National Institute of Biomedical Imaging and Bioengineering (NIBIB) also revealed that it partnered with UMass Chan Medical School so that its researchers, in collaboration with eMed, can analyze data collected from participating communities, including the impacts of a home-based process for testing and treatment, individual attitudes about the Home Test to Treat program, and clinical outcomes from treatments. The program organizers will use this information to improve the program before implementing it on a larger scale.
While there is no indication of which communities the program plans to expand to next, the NIH says will be selected to participate based on level of community need, access to healthcare treatment, expected COVID-19 infection rates, and socio-economic factors.
Ultimately, the plan is for the Home Test to Treat program to offer services to roughly 100,000 people across the country in the coming year.
"At-home testing for COVID-19 is now widely available in the United States, as are antiviral treatments, and this program combines easy home access to both," Bruce Tromberg, director of the National Institute of Biomedical Imaging and Bioengineering at the National Institutes of Health, and leader of the RADx Tech program, said in a statement.
"The Home Test to Treat program allows those who are sick an alternative to venturing out for testing or treatment, potentially reducing the spread of COVID-19 in the community."
While the Home Test to Treat program is a federal initiative, individual states have also launched their own COVID telehealth services, including Minnesota, which recently announced a partnership with Cue Health, a healthcare technology company that manufactures medical diagnostic products for use in home and clinical settings, to provide a statewide COVID-19 telehealth to treatment program.
Through this partnership, if a Minnesotan tests positive on a self-administered COVID-19 test, they will be able to consult with a healthcare professional virtually and on-demand. That will include a prescription for COVID-19 treatment at no cost if it's determined to be necessary, which the patient will be able to pick-up the same day pick-up, or have delivered from their local pharmacy.
Patients can access the telehealth-to-treatment service through the Cue Health App.
(Image source: aghealth.ucdavis.edu)
Support VatorNews by Donating
Read more from our "Trends and news" series
January 27, 2023
The company embeds itself into EMRs and uses patient data to create an actionable report
Read more...
January 27, 2023
The round includes $55 million in equity and a $20 million line of credit
Read more...
January 27, 2023
Tia will open its second LA clinic in Santa Monica, with three more coming later this year
Read more...
More episodes
Related News