Findit will remain independent but also help BioRegenex with product and distributor marketing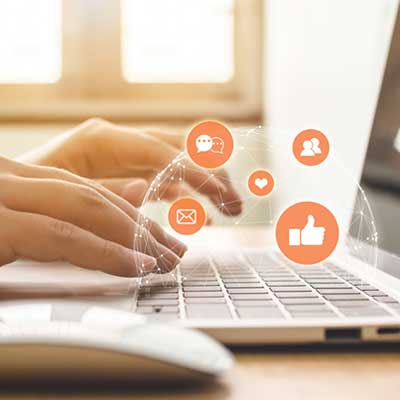 BioRegenx is a company that was created to establish what it calls "a new approach to wellness," which it does through a line of health diagnostic tools, dietary supplements, and life enhancement products.
The company has so far built up its portfolio through a series acquisitions, including Microvascular Health Solutions, MyBodyRx, NuLife Sciences, and the TruEpigenetics brand, but now it is adding another company to its portfolio, one that exists outside of what one would think of as the healthcare space.
On Thursday, BioRegenx announced that it has entered into a definitive agreement to merge with Findit, Inc., owner of social networking platform Findit.com, a company that provides tools for increasing brand awareness through content creation and sharing.
Findit is currently listed on OTC Pink and going forward the public entity will be controlled by the executive team of BioRegenx; the name will be changed to BioRegenx, Inc. and the newly merged company will apply for a new ticker symbol that relates to the new name, though it was not specified yet as what that would be.
As per the deal, Findit.com will continue to operate interdependently of BioRegenex; it was also revealed that one of the core members of the Findit executive team will continue on the board of the merged company.
The merger has been approved by each company's board of directors and is anticipated to close in the first quarter of the coming year.
BioRegenex, which was founded in 2021, says it is "positioning itself as a forerunner in the high-growth sector of regenerative healthcare solutions."
Its subsidiaries include Microvascular Health Solutions, which has developed Endocalyx Pro, a dietary supplement that improves the function of the endothelial glycocalyx, as well as the GlycoCheck System, which allows for the measurement and evaluation of the microvascular system. It also owns MyBodyRx, which provides a dietary supplement portfolio for the health of their microvascular system, including vitamins, amino acids, minerals, and antioxidants, and the TruEpigentics platform for DNA health to identify specific supplementation products to improve health long term.
BioRegenex uses another of its portfolio companies, NuLife Sciences, to brings these products and systems to market. Currently, the company holds twelve patents in the US and major international territories including Canada, Europe, China, Japan, and South Korea.
The merger with Findit is meant to be a benefit to both companies: BioRegenx believes that Findit's marketing and content creation strategies will help augment BioRegenx's product and distributor marketing, while Bioregenex will give Findit technical updates and enhancements, with a particular focus on the regenerative health solutions marketing space. These updates will include a new UX/UI, as well as database and product updates.
"We are thrilled to announce this merger with Findit, which represents a significant opportunity for both companies to tap into the vast potential of the global wellness economy. With this partnership, we will be able to leverage Findit's platform to connect more consumers with healthcare providers, while also introducing them to BioRegenx's innovative healthcare solutions in the rapidly growing field of regenerative health and wellness," William Resides, CEO of BioRegenx, said in a statement.
"This is truly an exciting moment for all of us at BioRegenx and Findit, and we look forward to working together to drive growth and success for our combined entities."
The two companies had a previous relationship, with Findit having provided BioRegenex with an online marketing campaign to improve and increase their organic search results and build their brand throughout social media.
(Image source: findit.com)
Support VatorNews by Donating
Read more from our "Trends and news" series
December 07, 2023
The deal will double imaware's B2B clients, and grow its patient count by 50%
Read more...
December 06, 2023
Healthtech, fintech, and AI all stayed strong, even as funding dipped 16% from 2022
Read more...
December 05, 2023
The company will be building out an AI moduel to help companies deal with upcoming regulations
Read more...
More episodes