The company develops digital companions for different diseases to get patient-generated data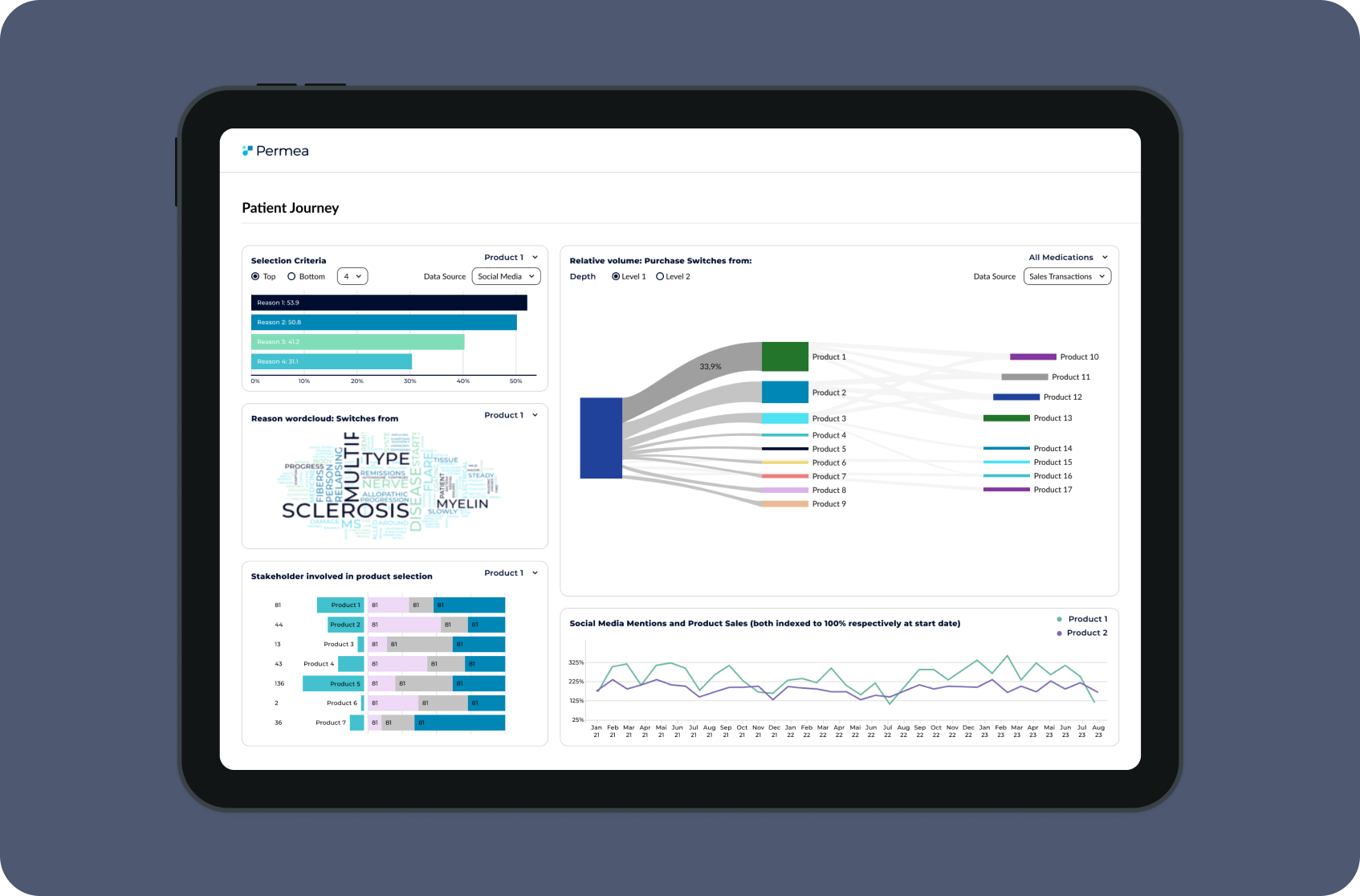 Temedica was founded with the aim of supporting patients with personalized medicine: the company builds digital companions for patients who have diseases such as multiple sclerosis, psoriasis and cancer; the company then uses the data generated from those apps to get a granular understanding of how the patient is doing in order to help them through their healthcare journey.
On Wednesday, the company announced a €25 million Series B funding round led by existing investor MIG Capital, as well as a Munich-based family office, to expand its real-world insights ecosystem. With this round, the company has now raised a total of €42 million.
Founded in 2016, the Munich, Germany-based Temedica brands a different app for each condition it covers, rather than having one app that covers every condition and trying a one size fits all approach. The idea is to give patients the opportunity to be treated individually, and to support personalized medicine.
Through its individual apps, the company is able to individually tell the patient how to manage their condition, but also learn a lot from the larger patient cohort, deriving new insights and evidence for the entire life science value chain, which it feeds into its real-world insights platform, called Permea.
Temedica's apps aren't aimed at improving the outcome for patients; instead, it builds apps to give patients an opportunity to better take care of their health, with the main goal being to generate patient generated data, and contribute to the latest science.
Part of the solution also involves partnering with pharmaceutical companies; for example, the company has teamed up with Roche for multiple sclerosis and Bristol Myers Squibb for psoriasis.
Through these partnerships, the pharma companies get access to the real world evidence data Temedica gathers, which gives them insights they usually don't have, resulting in an opportunity to understand how therapies are happening on the patient side, how they are being perceived, how they are being consumed, and how effective they are.
So far, Temedica has collected 40 billion data points on over 50,000 diagnoses.
"Temedica's vision is to make a pioneering contribution to the development of personalized medicine by linking health-relevant data to new, evidence-based insights. We are convinced that big data sets and completely new types of data play a key role in this, such as patient-generated data from large populations outside of classic clinical trials," Gloria Seibert, founder and Chief Executive Officer of Temedica, said in a statement.
"These enable a completely new knowledge and understanding of diseases and their actual courses. I am very pleased that our investors share this vision and accompany and support us as we continue to expand the Temedica ecosystem. "
Listen to an interview VatorNews did with Seibert earlier this year.
(Image source: temedica.com)
Support VatorNews by Donating
Read more from our "Trends and news" series
March 28, 2023
61% said helping their loved ones with their mental health has impacted their work productivity
Read more...
March 24, 2023
The five-month-old company has big plans for the housing and contractor industry
Read more...
March 23, 2023
The company's wearable uses light and sound to restore electrical activity in the brain
Read more...
More episodes
Related News