The Alife Assist platform consists of three products to serve both IVF patients and clinicians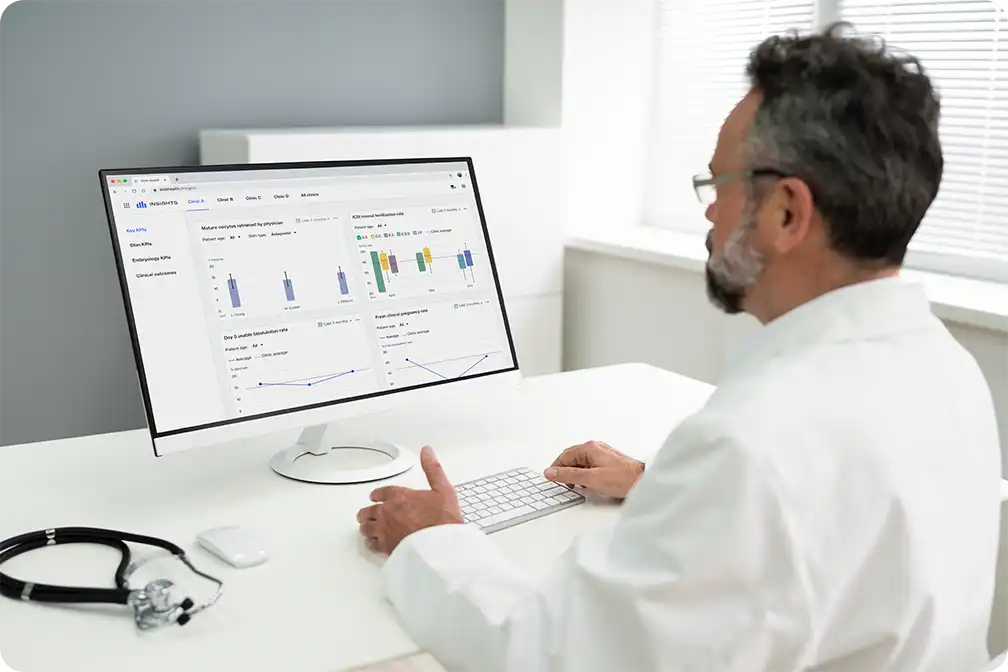 Alife Health uses AI to advance in-vitro fertilization (IVF): the company's technology analyzes data to determine correlations between treatments and positive outcomes, and then reports what treatment plans have produced the best outcomes for past IVF patients with similar presentations.
Clinicians can use these insights, combined with their own expertise, to craft a personalized IVF treatment plan for that patient.
The company, which raised a $22 million round of funding earlier this year, announced the public launch of its Alife Assist platform on Monday, which consists of three products.
Alifeis a two-sided marketplace, meaning it is building products to serve both IVF patients as well as clinicians; its first medical product is called Stim Assist, which supports reproductive endocrinologists during the ovarian stimulation process. That is when a patient receives injections of hormones to induce the ovaries to generate mature eggs; clinicians are able to retrieve the eggs from the patient so they can be fertilized and implanted back into the body for pregnancy.
Stim Assist is designed to helps clinicians increase the number of mature eggs retrieved and also to reduce patient medication costs during egg freezing or IVF. Using algorithms trained on 30,000 historic IVF cycles from leading U.S. fertility centers, it generates personalized reports to help REs select a patient's ideal starting FSH dose and trigger day.
The company's other two products, which it launched since its last funding round, are called Embryo Assist and Insights.
Embryo Assist streamlines and enhances an embryologist's workflow so that they can keep consistent records, save time, and automate reports. This enables embryologists to digitally capture, grade, organize, and report embryo grading data with real-time EMR connection.
Insights, meanwhile, is an analytics dashboard that gives directors, managers, and administrators the ability to monitor and visualize their clinic's performance in real-time. The idea is to simplify the process of extracting trends and sharing reports to optimize overall clinic operations.
This new suite of products aims to help fertility clinics utilize and leverage data-driven insights and artificial intelligence to optimize and support clinical decision-making during critical stages of the in-vitro fertilization process, as well as streamline overall clinic operations.
"I founded Alife because I knew that AI has the potential to drastically impact the IVF process. Yet, as we began to work with fertility clinics around the country, we quickly identified a parallel opportunity for improvement: the need for a central platform to digitize clinic workflow and support collective decision-making. Our team is thrilled to launch Alife Assist, a first-of-its-kind product suite that optimizes the IVF process from end-to-end," Paxton Maeder-York, CEO of Alife, said in a statement.
"Together, our products will help clinics harness the power of AI and advanced analytics to streamline their workflow and bring a more personalized experience to their patients."
(Image source: alifehealth.com)
Support VatorNews by Donating
Read more from our "Trends and news" series
December 07, 2023
The deal will double imaware's B2B clients, and grow its patient count by 50%
Read more...
December 06, 2023
Healthtech, fintech, and AI all stayed strong, even as funding dipped 16% from 2022
Read more...
December 05, 2023
The company will be building out an AI moduel to help companies deal with upcoming regulations
Read more...
More episodes
Related News