Apple, Google, Amazon and Facebook healthcare initiatives
The major tech companies have all been trying to get into the healthcare space for the last few years, whether that was with Amazon making acquisitions in the space, including Pillpack and Health Navigator, or Google buying Fitbit, or both Apple and Google making health and wellness a key part of the iOS and Android operating systems.
2020, of course, has been a strange year for healthcare thanks to the COVID-19 pandemic. So, while these companies continued with the same strategies that they have been instituting for years, they were also forced to pivot and change directions in some cases, creating new partnerships and technologies to address the global crisis.
Here's some of what the big tech companies have been up to in the healthcare space so far this year, in regards to COVID and beyond: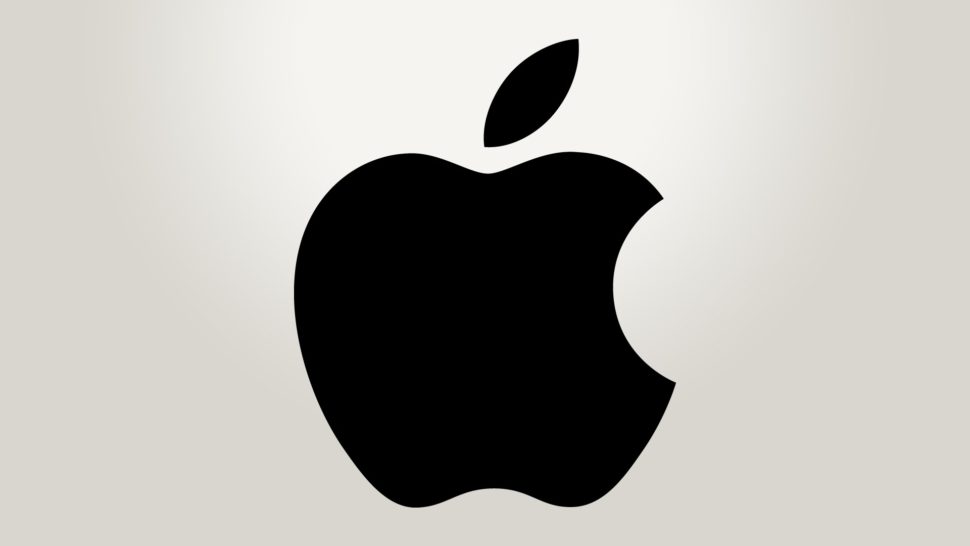 When COVID first hit, Apple pledged to donate $15 million worldwide to help with the response. In March, the company released a new screening tool and set of resources designed to help people stay informed and take the proper steps to protect their health, based on CDC guidelines. That included a new COVID-19 website, and COVID-19 app, which were created in partnership with the CDC, the White House Coronavirus Task Force and FEMA.
In addition, Apple enabled Siri to answer questions about COVID, allowing customers to access guidance and resources from the CDC and a curated collection of telehealth apps that were made available on the App Store.
In April, Google and Apple announced what they called "a joint effort to enable the use of Bluetooth technology to help governments and health agencies reduce the spread of the virus, with user privacy and security central to the design."
The initiative included both companies releasing APIs to allow interoperability between Android and iOS devices using apps from public health authorities. It also involved using Bluetooth technology to assist in contact tracing.
"All of us at Apple and Google believe there has never been a more important moment to work together to solve one of the world's most pressing problems. Through close cooperation and collaboration with developers, governments and public health providers, we hope to harness the power of technology to help countries around the world slow the spread of COVID-19 and accelerate the return of everyday life," the companies wrote.
Apple also expanded further into healthcare wearables. In September, the company held an event in which it unveiled Fitness+, the first fitness experience built for Apple Watch, which is scheduled to be available later this year. Apple Fitness+ uses metrics from Apple Watch so that users can get a personalized workout experience. It will launch with workout types such as Cycling, Treadmill, Rowing, HIIT, Strength, Yoga, Dance, Core, and Mindful Cooldown; each one will be accompanied by music that is curated by the Fitness+ Trainers.
Apple's stock began the year at $74.06 a share, and is now trading at $111.45, an increase of 50.5 percent.
In addition to its above mentioned partnership with Apple, Google also announced that it would use Google Maps data to help give people information about COVID case rates in their area. That includes a seven-day average of new COVID cases per 100,000 people, as well as a label that indicates whether cases are trending up or down.
In April, the company made its Cloud Healthcare API widely available so that doctors and patients can share health information with each other, which Google said is especially important in light of the COVID pandemic.
"Our goal is to bring our technology expertise to bear in helping your experts—so that healthcare organizations can focus on providing the best care to as many people as possible. To help tackle this challenge, we're announcing today the general availability of our Cloud Healthcare API, and we're also sharing a number of other industry-tailored solutions to support our customers and partners during this time," the company wrote.
In non-COVID healthcare news, Google's artificial intelligence was able to beat out humans looking to spot breast cancer in a study funded by Google in January. Using anonymized mammograms from more than 25,000 women in the UK, and 3,000 women in the US, the system produced a 5.7 percent reduction of false positives in the U.S, and a 1.2 percent reduction in the U.K. It produced a 9.4 percent reduction in false negatives in the U.S., and a 2.7 percent reduction in the U.K.
Google Cloud announced in August that it had invested $100 million in telemedicine company Amwell, a deal that also included a multi-year partnership. The two companies said they will use their combined technology "to expand access to virtual care, improve patient and clinician experiences, and leverage their unique capabilities to deliver new, differentiated healthcare solutions—across the continuum of care."
Through the partnership, Google Cloud selected Amwell as its preferred global telehealth platform partner, and Amwell selected Google Cloud as its preferred global cloud platform partner. Google Cloud's artificial-intelligence and machine-learning technologies will be used to assist patients and front-line workers with intake, inquiries, and triage.
In August, Verily, Google's life sciences company, announced that it would be expanding into the life insurance category. The new subsidiary will be called Coefficient Insurance Company, and it is backed by Swiss Re Corporate Solutions, the commercial insurance unit of the Swiss Re Group.
"Coefficient will combine innovative health technology solutions with novel insurance and
payment models. Its precision risk solution helps self-funded employers to control cost volatility through a data-driven model that is unique in the traditional employer stop-loss market. Employer stop-loss is a segment of commercial insurance that protects self-funded employers from unexpected and large employee health benefit claims by reimbursing employers for claims above a defined amount," the company wrote.
Alphabet's stock began the year at $1348.41 a share, and is now trading at $1518.75, an increase of 12.6 percent.
In June, Amazon began offering a new family care benefit to its 650,000 full and part-time Amazon and Whole Foods Market employees through Care.com. The company said it is providing each employee up to 10 days of subsidized emergency backup child or adult care between now and the end of January 2021. Those employees will only have to pay a $25 co-pay per day for in-center childcare, or $5 per hour for in-home child or adult care. Amazon will cover more than 90 percent of the cost of the service, and "will invest several million dollars to offer this new benefit over the next few months."
In July, Amazon announced a health care pilot with primary care service provider Crossover Health, "to establish local, convenient health centers near Amazon fulfillment centers and operations facilities across the country." The first Neighborhood Health Center location for Amazon employees and their families is in the Dallas-Fort Worth area, specifically in Las Colinas, Texas.
Amazon said it expects to establish 20 health centers in five cities across the U.S., providing care for more than 115,000 associates and their families. In addition to Dallas/Fort Worth, TX, the other areas include Phoenix, Arizona; Louisville, Kentucky; Detroit, Michigan; and San Bernardino/Moreno Valley, California.
In August, Amazon unveiled a new wearable wristband called Amazon Halo, along with the Amazon Halo app. The Halo Band uses multiple sensors, including an accelerometer, a temperature sensor, a heart rate monitor, two microphones, an LED indicator light, and a button to turn the microphones on or off, to monitor activity, sleep, body fat and voice. It also features Amazon Halo Labs, which are "science-backed challenges, experiments, and workouts that allow customers to discover what works best for them specifically, so they can build healthier habits."
In September, Amazon expanded Amazon Care, its virtual health clinic for its employees that it launched in late 2019, to all of its employees in the state of Washington, not just those in Seattle. Amazon Care makes it easier for employees to access primary care by letting them exchange messages with their healthcare provider, or have a video visit. The service also include at-home visits in some ZIP codes.
Amazon's stock began the year at $1875 a share, and is now trading at $3165.2, an increase of 69 percent.
In March, in response to the COVID pandemic, Mark Zuckerberg revealed in a post on Facebook that the company would be providing the World Health Organization with "as many free ads as they need for their coronavirus response along with other in-kind support." He also said that Facebook would be providing ad credits to other organizations, while working closely with the Centers for Disease Control and Prevention, UNICEF, and national ministries of health.
In September, Facebook outlined some steps it would be taking to help with its users' mental health, including addressing potentially harmful content, which means enforcing rules against graphic self-harm content, as well as content that promotes or encourages suicide and self-harm. The company also said it will be launching crisis support over chat, as well as give extra resources to educators to help keep their students safe. The initiative also includes creating new Instagram Wellness Guides, which address ways to prevent suicide and support those who might be struggling.
That same month, the company also announced it will be removing health groups from recommendations.
"Facebook Groups, including health groups, can be a positive space for giving and receiving support during difficult life circumstances. At the same time, it's crucial that people get their health information from authoritative sources. To prioritize connecting people with accurate health information, we are starting to no longer show health groups in recommendations. People can still invite friends to health groups or search for them," the company wrote.
Facebook's stock began the year at $206.75 a share, and is now trading at $270.73, an increase of 31 percent.
(Image source: thejournalofmhealth.com)
Support VatorNews by Donating
Read more from our "Trends and news" series
May 25, 2023
The company charges $129 per month to give people personalized health plans
Read more...
May 25, 2023
EOFlow's device will be integrated into Medtronic's Meal Detection Technology algorithm
Read more...
May 24, 2023
Zipnosis will remain a standalone company, with Florence continuing to invest in the the platform
Read more...
More episodes