Watch Ezra Roizen General Manager, Advsr, LLC on Thursday 10am-10:40am ET
Vator has partnered with the Money Show for many years. It's one of the largest shows for accredited investors. Now The Money Show is going virtual.

MoneyShow Virtual is an interactive, online event featuring LIVE streaming video presentations from world-class investing and trading experts. Attend LIVE where you can chat directly with the experts and fellow investors and traders from anywhere in the world. Plus, when you attend MoneyShow Virtual, you will have the unique opportunity to visit virtual booths featuring message boards, timely research, educational videos, exclusive discounts, prize drawings, and more from top financial services companies.

REGISTER here.

We're highlighting one of Vator's biggest supporters and sponsors - Advsr.

Speaker Schedule:

THURSDAY, OCTOBER 15, 2020 - 10:00 AM TO 10:40 AM EDT
STARTUP INVESTING: DOING THE DEAL!
Focus: VENTURE CAPITAL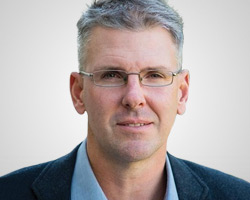 Ezra Roizen
General Manager, Advsr, LLC

Building on Ezra Roizen's prior talk on startup investment strategies, he will now dive-in on how to actually evaluate and structure the deal. Valuation strategies, investment structure, deal terms, both what's best for the startup and what's best for you! Given that Mr. Roizen's series builds on his previous talks he recommends you watch his last MoneyShow presentation: Do You Have What It Takes to Be a Venture Capitalist? so you are ready to close the deal in this session.

Ezra Roizen is the managing director of cptl.co, a startup investor network. He is the general manager of Advsr, a startup M&A advisory firm helping startups frame their markets and develop relationships with strategic partners. Mr. Roizen is also is the chairman of Vator, a community of entrepreneurs, and a representative of Ackrell Capital, a boutique investment bank. He is the author of Magic Box Paradigm: A Framework for Startup Acquisitions. Mr. Roizen started his career as an entrepreneur, co-founding two technology companies: Montclare Technologies and Convoy Corporation.
---
Woman of many skills: Database System Engineer; SplashX event producer; Author of Startup Teams
All author posts
Read more from our "Trends and news" series
October 22, 2020
Shopify Plus customers will now get full-access to Shippo's platform and services
Read more...
October 20, 2020
The company also dropped the price of its cancer screenings by 15 percent
Read more...
October 19, 2020
The report looked at ten companies involved in the Machine Learning Data Catalog field
Read more...
More episodes