Entrepreneurs share their journeys via "Becoming Us" a BetterHelp series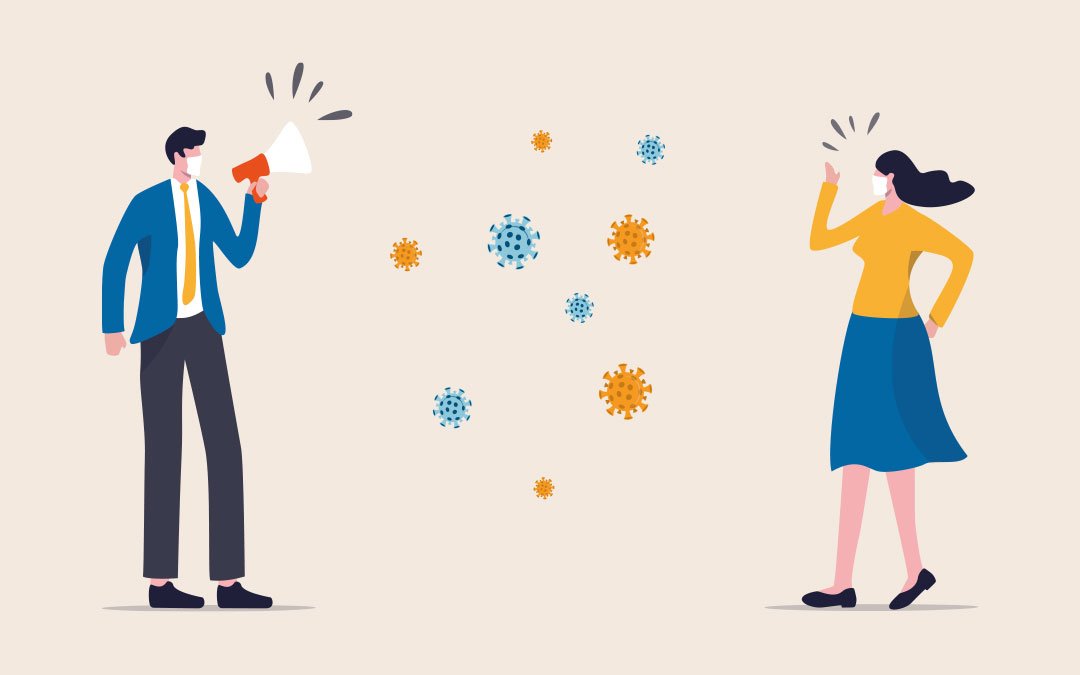 On Thursday, Vator and BetterHelp held their second Becoming Us session, a new program to help professionals build mental resilience through these surreal times filled with an unprecedented lockdown, lost opportunity, soul-searching protests and political unrest. As we transition to a new normal, we wanted to create a judgment-free place where people could share their unique journeys - struggles, hopes, etc. And in so doing, inspire others.
This session, hosted by Alyssa Morrison, a clinical social worker and contract psychotherapist at BetterHelp, and moderated by Vator CEO Bambi Francisco, was focused on relationships, and how the current crisis a changing the way we relate to those around us.
(Our next event on this topic is happening on August 20. Register here. The event is free and anyone is free to share their story, or just listen in to what others have to say)
Here's how a few of them shared their journeys.
Fely Tchaco, President and Executive Directeur at African Arts Academy:
"Sometimes I try to communicate with my friends and my fans on Facebook as a public person. I took a picture of your slides and I really liked the one that says, 'Be aware of cognitive distortions.' So, sometimes you post something to inform or to educate yourself and some people will have these really negative comments, without even understanding what's going on, why you posted this. So now, every time I want to post something, I'm afraid to because I'm afraid of hurting somebody's feelings. I don't mean to hurt anybody's feelings and, despite all these things that are going on, I'm not trying to take one side over the other. I'm trying to be in the middle, understanding that we are all in this and everybody's a victim.
So, we should really try to educate ourselves instead of just coming to a very fast conclusion. That bothers me a little bit, so I'm trying to find other ways to communicate with fans and to own my Facebook, without being attacked or being stereotyped."
Cody Barbo, Founder and CEO at Trust & Will:
"Our business took off during the pandemic. And when we saw user growth site traffic double within three, four weeks, as mid-March unfolded and the country went into full shutdown mode. And, as the crisis unfolded, we saw this growth but, for us as a team, it was business as usual. We have almost 20 people on our team, marketing was the same, we pulled back some, we always take a tongue in cheek approach because estate planning is not the most fun topic to discuss, but we pulled back some of our adsm took a little more conservative tone, but our product remained the same, our prices remain the same and our customer support, live chat, phone support, all remained the same.
It accelerated a lot of press opportunities, for a variety of lenses, whether it was just what is in an estate plan, education is still the biggest barrier. Whether it was for people on the front lines, what are they supposed to do? They're putting themselves and their families at risk, so we launched a health care initiative, which over 11,000 healthcare professionals across the country got a free estate plan from us, that's a promotion that's still running today as a thank you; my wife works in a hospital so it hit close to home. And then, on top of that, we had to completely reassess our culture and our company experiences. We went from an entirely in-office team to a virtual team. We're pre-wired as a start up to go virtual, but missing out on the snacks, the air conditioning for some people, the mentorship, those natural connections that happen, the sparks of ideas and innovation in an in-person setting, we've had to adjust in a virtual. So, snack boxes monthly, surprise Doordash or Grubhub gift cards, celebrating people's birthdays or work anniversaries in a virtual setting, bringing in guest speakers like Steve Case, who's one of our investors, the co-founder of AOL. We have a a couple other big names that are friends of the team that will be coming in, always with the surprise element, so keeping people on their edge and engaged but we've had to do a lot of the same things that we were doing before, just virtually. It falls back onto the leadership team to keep people engaged and make them feel supported personally and professionally because it's really become one of the same. I've always cared deeply about my team, but even more so now as people are still going through life. They're buying homes, they're having kids, they're getting married, and for them to feel just as supported personally as they are professionally, as they used to be, in my opinion, two different things are now very much one.
We try to be mindful of connecting them with mentors, with greater opportunities within the organization. We're not perfect, but we look at other companies that prioritized their team and culture prior to the pandemic virtually and how we can adapt and be better than we are today."
Janice Miller, CEO of Strategic Choice Consulting:
"In my executive coaching, one of the things I've heard from business leaders during the course of the pandemic is that, in the initial stages, everyone's adrenaline was running. People were really working hard at helping each other make the adaptation to this new environment. And now that we're over the initial crisis, people have fallen more into a malaise. Some of my clients are struggling to sustaining energy with their teams because people are fatigued. Some employees working at home do not have good conditions to support their productivity—they may have kids to care for and teach. Some of them are not able to perform consistently as they had before. So, I have business leaders asking me, 'How do I continue to set appropriate expectations?" which is what Alyssa recommended on her slide. So, I just see that leaders are very challenged with questions like, "How do we meet or adjust performance expectations?" and "How do we keep our energy high as a team?"
Lindsey Lieb, Founder of Happego:
"I'm often on video calls with people from around the world, and we connect about what we're going through. I was just on the phone with someone that's from Colorado yesterday, and I said, 'What's happening with your world? How's life, how's your kids?' He said his youngest daughter sits on the porch and reads through the yearbook. She's just struggling. To hear those kind of stories from him helps me relate to him as a person. It helps us stay connected by creating that kind of relationship and to know our real lives. I try to take the time to listen to my co-workers struggles and share truthfully about mine. It helps me feel connected and broadens my perspective.
This is hard, this whole situation is just hard. It's hard on kids, especially the ones that are too young to understand what's going on, why they can't be with their friends, why their parents are stressed out. There's also the political environment and the impact that has on all of us, it's a good time to be genuine and accept each other. So, it's nice to connect and to hear other people's stories. It's also good to be part of this community."
(Image source: menshealthfoundation.ca)
Read more from our "Becoming Us by BetterHelp" series
October 23, 2020
BetterHelp's 10/22 "Becoming Us" session on "Work, Life, Balance" with Amanda Smith
Read more...
October 13, 2020
BetterHelp's 10/8 "Becoming Us" session on "Work, Life, Balance" with Amanda Smith
Read more...
October 12, 2020
Entrepreneurs share their journeys via "Becoming Us" a BetterHelp series
Read more...
More episodes
Related Companies, Investors, and Entrepreneurs
Related News