Virtual care, week of 6/5/20
In a strange way, healthcare seems to be reverting back to a style that had gone out of fashion many years ago, with an increased amount of health taking place in the home. There are now around 12 million people who are now getting in-home care, from more than 33,000 providers, and last year the annual expenditures for home health care were projected to be over $72 billion.
This is thanks, in large part, to technology and, more specifically, to connected in-home devices that can easily collect and send data to a physician in real-time. This allows patients to be monitored remotely, without constant trips to the doctor, and for physicians to do more timely interventions based on patterns picked up by AI and machine learning.
In July, Vator, HP and UCSF Health Hub will be holding an event centered around these devices, and how they are affecting the healthtech space. Every week until then we will be doing a roundup of some of the news around in-home devices and what some of the major tech companies are up to in this space.
Wearables take a hit thanks to COVID, but health trackers keep things afloat
It had been forecasted at the beginning of the year that there would be a 17 percent increase in wearable shipments from 2019; this includes all wearables, which were expected to grow from 241 million to 281 million in 2020. That number was already going to be down from the 23 percent increase the space saw from 2018 to 2019, but it has now been shifted down even further.
In total, there are now expected to be 254 million wearables shipped this year, a mere 5 percent increase from 2019.
According to ABI Research, the reason that wearables have been affected by the COVID-19 pandemic is, in part, because consumer interest in buying what it calls "non-essential devices" has dropped. There are also issues with the supply chain thanks to COVID which may also have affected the ability for people to buy new devices.
While wearables are down across the board, it's actually the healthcare wearables that have "lowered the impact" of the downturn, Stephanie Tomsett, research analyst at ABI Research, said in statement.
While ABI Research expects all wearables to see a rise in shipments in the second half of the year, as the country opens up again and COVID-19 likely becomes less of a risk, including smartwatches and wellness trackers, it's actually the wearables with the most advanced health monitoring features, such as ECG tracking, sleep apnea detection, arrhythmia detection, and blood oxygen tracking, that are expected to see the best turnaround, and will help carry the space over the next few years, Tomsett said.
"The COVID-19 pandemic has brought a higher health awareness to all individuals around the world. Wearables with advanced health monitoring features will begin to buoy the wearables market in the second half of 2020 and pave the way for 289 million wearable shipments by 2021 and 329 million by 2022 as the world recovers from the pandemic."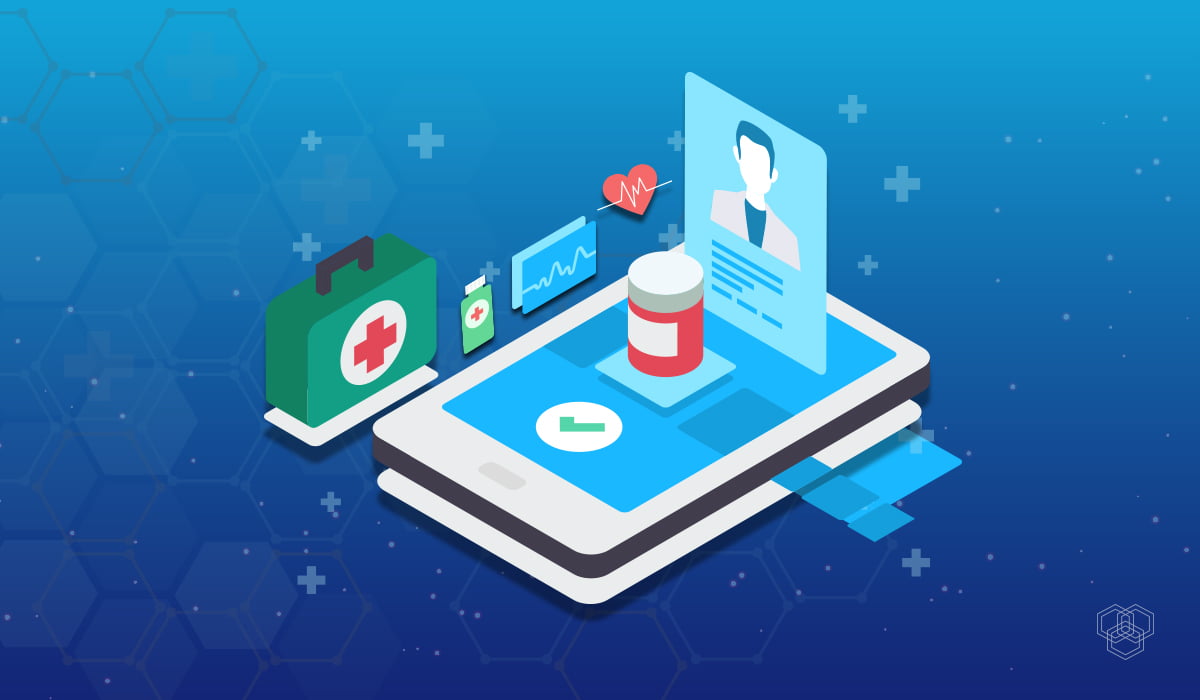 Providers aren't cutting digital health, respite revenue hit
In a poll from market research company Black Book found that payers are taking a revenue hit thanks to COVID, and that most are turning to digital tools to help stem the losses.
Black Book surveyed nearly 1,800 hospital and health provider chief financial officers, vice presidents of finance and RCM, controllers, business office managers, analyst staff, consultants and directors. It found that 84 percent of surveyed hospitals and 79 percent of large physician practices confirmed they performed audits on the existing state of their digital transformation, while 93 percent of all provider respondents stated that missing capabilities and redundant or conflicting systems were identified in Q2 2020 to drive immediate financial systems rationalization and acquisitions.
100 percent of all CFOs surveyed recognize they will experience a significant revenue decline this fiscal year and they will have to adjust spending accordingly, but only 12 percent said expect they will need to cut or defer spending on their financial systems digital transformation.
The Black Book survey found that 87 percent of providers are navigating these challenges "through empowering virtual health," that 73 percent are initiating "highly patient positive experiences," and that 54 percent are responding with layoffs and process changes.
In all, 81 percent of surveyed CFOs and senior leaders said they saw the absolute and immediate need for digital transformations for long term survival of their healthcare organization.
"It would seem most CFOs understand what the pandemic has proved is the need to speed up digital transformation initiatives to not only survive but to prosper in the new normal," Doug Brown, President of Black Book Research, said in statement. "For CFOs eager to expedite their organization's digital transformation, the standardization and simplification leaders want in their back-end processes are allowing for less complicated, faster adoption despite the times."
Evidation Health and BARDA partner on COVID early warning system
Evidation Health, a health and measurement company, launched a new effort to develop an early warning algorithm to detect symptoms of COVID-19 and to understand susceptibility to infection.
The effort is being funded by the Biomedical Advanced Research and Development Authority (BARDA), part of the Office of the Assistant Secretary for Preparedness and Response at the U.S. Department of Health and Human Services (HHS) and the Bill & Melinda Gates Foundation.
The Evidation platform will analyze behavior, including sleep and activity patterns, alongside self-reported symptoms for 300 people at high risk of developing COVID-19. The new efforts builds on Evidation's current, ongoing 150,000-person nationwide initiative tracking people's health and attitudes during the pandemic, called COVID-19 Pulse.
The analysis, performed in collaboration with non-profit 4YouandMe, will use de-identified data generated by self-reporting and wearable devices to track symptoms of COVID-19 in those at particularly high risk, including health care workers and other first responders, in order to better understand susceptibility to SARS-CoV-2 infection.
One potential outcome of this work is an early warning algorithm to help individuals better understand and monitor their respiratory disease symptoms and take precautions against their spread.
"Many infected individuals are asymptomatic but still able to spread the virus, making efforts to prevent and slow transmission of COVID-19 difficult," Luca Foschini, Ph.D., co-founder and chief data scientist at Evidation Health. "This initiative will use novel behavioral and physiological data to more effectively identify when and where people may contract COVID-19, and can potentially enable real-time interventions to limit spread and monitor outcomes."
FCC approves 53 applications for Telehealth Program
The Federal Communications Commission's Wireline Competition Bureau approved an additional 53 funding applications for the COVID-19 Telehealth Program. Health care providers in both urban and rural areas of the country will use this $16.46 million in funding to provide telehealth services during the coronavirus pandemic.
The 53 new sites include two in California, four in Louisiana, two in Texas, nine in New York, one in Colorado, one in Maryland, five in Washington, one in Washington D.C., one in Iowa, three in Michigan, one in Arkansas, six in Ohio, three in Kansas, one in Oklahoma, one in Virginia, one in Idaho, two in South Carolina, one in Kentucky, one in Tennessee, one in Indiana, two in New Jersey, one in Minnesota, one in Connecticut, two in Mississippi, one in Wisconsin, and one in Vermont.
The COVID-19 Telehealth Program provides $200 million in funding to help health care providers provide connected care services to patients at their homes or mobile locations in response to the COVID-19 pandemic. The Program provides support to eligible health care providers responding to the COVID-19 pandemic by fully funding their telecommunications services, information services, and devices necessary to provide critical connected care services until the program's funds have been expended or the COVID-19 pandemic has ended.
To date, the FCC's COVID-19 Telehealth Program, which was authorized by the CARES Act, has approved funding for 238 health care providers in 41 states plus Washington, D.C. for a total of $84.96 million in funding.
Amwell files for confidential IPO
Telemedicine company Amwell reportedly confidentially filed for an IPO earlier this week and has hired Goldman Sachs and Morgan Stanley to lead the deal. The IPO could take place in September.
Founded in 2006, Amwell provides a platform that supports telehealth during urgent, acute and post-acute care needs. It also supports chronic care management and healthy living.
The company currently reaches 150 million individuals through over 55 health plan partners, including 33 Blue Plans and UnitedHealthcare. It has over 240 health system partners, including Cleveland Clinic, Commonspirit Health and Northwell, which represent over 2,000 hospitals. Amwell also has 36,000 employers on its platform.
The company recently raised $194 million in funding from what it described as "many early investors and strategic partners," including Allianz X and Takeda.
The reason for raising this funding, the company revealed, was due to the increase in demand thanks to COVID. In the the previous two months, it had seen its on-demand visits for COVID-19 symptoms and/or risk assessments grow, as had its referrals as needed to hospital or testing facilities. In addition, the company has also seen higher scheduled visit volume as well, which includes prescription renewals, specialty visits, and regular primary care check-ins. As such, the number of clinicians who have completed at least one visit in the past year has also gone up.
Amwell is now seeing as many as 45,000 telehealth visits per day across the its platform.
(Image source: techcrunch.com)
Support VatorNews by Donating
Read more from our "The Future of Healthcare" series
November 28, 2022
Merck acquired Imago BioSciences; care.ai raised $27 million; HC9 Ventures launched $83M fund
Read more...
November 21, 2022
DispatchHealth raised $330M; Sondermind bought Total Brain; Elizabeth Holmes gets 11 years in prison
Read more...
November 14, 2022
VillageMD bought Summit Health; Crossover partnered with Aetna; Fathom raised $46M
Read more...
More episodes
Related News