In-home devices, week of 5/22
In a strange way, healthcare seems to be reverting back to a style that had gone out of fashion many years ago, with an increased amount of health taking place in the home. There are now around 12 million people who are now getting in-home care, from more than 33,000 providers, and last year the annual expenditures for home health care were projected to be over $72 billion.
This is thanks, in large part, to technology and, more specifically, to connected in-home devices that can easily collect and send data to a physician in real-time. This allows patients to be monitored remotely, without constant trips to the doctor, and for physicians to do more timely interventions based on patterns picked up by AI and machine learning.
In July, Vator, HP and UCSF Health Hub will be holding an event centered around these devices, and how they are affecting the healthtech space. Every week until then we will be doing a roundup of some of the news around in-home devices and what some of the major tech companies are up to in this space.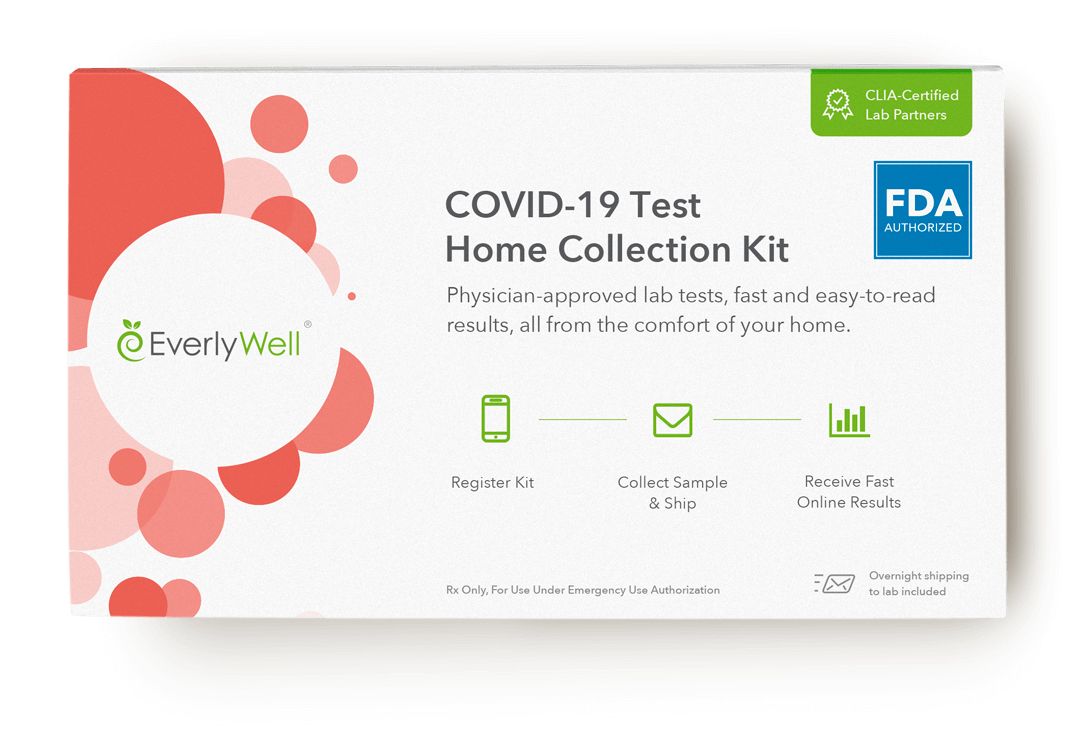 Everlywell gets FDA authorization
The U.S. Food and Drug Administration issued an emergency use authorization (EUA) to Everlywell for the Everlywell COVID-19 Test Home Collection Kit. This is the first standalone at-home sample collection kit authorized by the FDA.
The kit, which was developed in March, is authorized to be used by individuals at home who have been screened using an online questionnaire that is reviewed by a health care provider. This allows an individual to self-collect a nasal sample at home using Everlywell's authorized kit. The FDA has also authorized two COVID-19 diagnostic tests, performed at specific laboratories, for use with samples collected using the Everlywell COVID-19 Test Home Collection Kit.
"The authorization of a COVID-19 at-home collection kit that can be used with multiple tests at multiple labs not only provides increased patient access to tests, but also protects others from potential exposure," Jeffrey Shuren, M.D., J.D., director of the FDA's Center for Devices and Radiological Health, said in a state,ent. "Today's action is also another great example of public-private partnerships in which data from a privately funded study was used by industry to support an EUA request, saving precious time as we continue our fight against this pandemic."
The Everlywell home-collection kit is currently the only authorized COVID-19 at-home sample collection kit for use with multiple authorized COVID-19 diagnostic tests. The kit and associated tests are available by prescription only.
Amwell revealed that it raised $194 million in Series C funding across two tranches. The funding came from what it describes as "many early investors and strategic partners," including Allianz X and Takeda.
Founded in 2006, Amwell provides a platform that supports telehealth during urgent, acute and post-acute care needs. It also supports chronic care management and healthy living.
The company currently reaches 150 million individuals through over 55 health plan partners, including 33 Blue Plans and UnitedHealthcare. It has over 240 health system partners, including Cleveland Clinic, Commonspirit Health and Northwell, which represent over 2,000 hospitals. Amwell also has 36,000 employers on its platform.
The reason for raising this funding, the company revealed, is due to the increase in demand thanks to COVID. Amwell is now seeing as many as 45,000 telehealth visits per day across the its platform.
"The past two months have accelerated telehealth by more than two years," Ido Schoenberg, CEO of Amwell, said in statement.
"We intend to build upon this momentum to transform healthcare with digital care delivery. Our strategic investors are providers, insurers, consumer gateways and healthcare innovators. Each of these partners play a key role in creating a more interconnected digital healthcare ecosystem, where our mission is to deliver greater access to more affordable, high quality care."
Amwell says it will use the funds, in part, to invest in its technology and services, while also making sure that clinical encounters remain fully integrated in existing workflows.
Cigna adds new virtual care partners
Cigna entered into a partnership with Talkspace, adding the company to its behavioral provider network so that customers have the option of connecting with a therapist through either text, voice or video.
Now that Talkspace is part of Cigna's Behavioral Health network of more than 18,000 virtual behavioral health providers, its 14 million customers who are enrolled in employer-sponsored plans can talk and text with licensed therapists, who are available on-demand.
Talkspace has seen a 50 percent increase in active subscribers from the beginning of the year to the point where there are approximately 50,000 subscribers active on the platform at any one time.
"We feel extremely privileged to partner with Cigna in this endeavor. It's a giant validation for nearly a decade of heavy investment, heavy resources and a lot of risk. Cigna is one of the most preeminent healthcare organizations in the world today, and with their tens of millions of members, we are in a fantastic position to provide care as quickly as possible with what we believe is the highest quality, and proven entity, in the industry today," Mark Hirschhorn, the President, COO and CFO of Talkspace, told VatorNews.
In addition, Cigna also announced that it is launching three other new programs, along with three additional new virtual behavioral health partners.
The first is a 12-week app-based program focused on anxiety, depression and burnout, which will be done through a partnership with Meru Health. It will be available to Cigna customers in Arizona, California, and Colorado, who will be able to receive daily support from licensed clinicians and anonymous peers.
The second program is focused on substance abuse recovery through a partnership with MAP Health Management. This program is available to Cigna customers in Connecticut, Florida, Illinois, Maryland, New Jersey, New York, Pennsylvania, Texas, Virginia, and Washington, D.C., who will have the ability to connect virtually with certified peer support specialists.
The final new program is focused on obsessive compulsive disorder (OCD), and is done through a partnership with NOCD. It will give Cigna customers in California, Michigan, and North Carolina access to NOCD's treatment program which will be led by a licensed, OCD-trained therapist with live video appointments. They will also receive support in-between sessions by messaging the therapist and leveraging the platform's digital tools.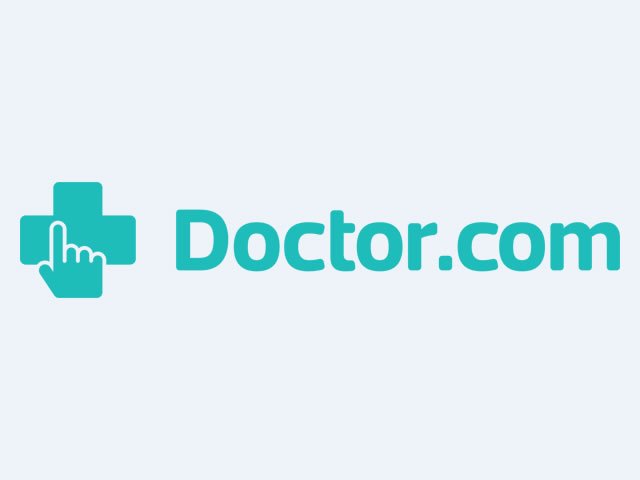 Doctor.com launches new telemedicine service called VirtualVisit
Doctor.com launched VirtualVisit, a new telemedicine solution that enables any provider to start practicing medicine virtually in less than five minutes, completely free of charge.
VirtualVisit features in-app patient review collection, free text messaging, and integration with the leading consumer healthcare websites. It also offers fully HIPAA-compliant video conferencing that works on any device and requires no downloads, training, or complex integrations. Patients simply click a link they receive via email or text message, and they are immediately connected with the provider in a high-definition video conference.
"The COVID-19 pandemic has disrupted care delivery as we know it and rapidly accelerated patient adoption of telemedicine. Doctor.com has developed a brand-new and completely free telemedicine solution that allows providers to get their 'virtual practices' up and running in minutes and, more importantly, will help them rebuild and grow their patient base well beyond the pandemic," Andrei Zimiles, CEO of Doctor.com, said in a statement.
Doctor.com enables healthcare providers and organizations to engage patients at key touchpoints in their online search for care through web-wide listings and reputation management, online scheduling, and now virtual visits — all in one complete platform that integrates with every major search engine and provider directory.
Omada Health, a company that seeks to help prevent chronic types of disease by helping patients change their behavior and patterns using insights about social networking, gaming, and behavioral science, acquired Physera, a musculoskeletal care company that delivers interventions digitally and via telehealth. No financial terms were disclosed.
Physera's solution includes video access to a nationwide network of licensed physical therapists for diagnosis and treatment, as well as in-application animations, voice prompts, digital exercise therapy, and other guidance designed to reduce musculoskeletal pain.
Omada will immediately add Physera's musculoskeletal solution to its suite of digital care programs for the prevention and self-management of diabetes, hypertension, and mental health.
"Integrating a digital physical therapy solution better equips Omada to meet the pressing needs of the current moment, and accelerates our progression towards a fully integrated care experience to address the needs of our partners and participants," Omada CEO and co-founder Sean Duffy said in a statement. "We've long believed that human-led digital care should be the first option for those dealing with chronic conditions, mental health issues, and a host of other needs. Today's announcement positions us to deliver true whole-person care, and true value, better than any other digital health company."
In conjunction with the acquisition, Omada also raised an undisclosed amount of of growth capital from Perceptive Advisors, to finance the deal and support future company growth.
Founded in 2015, Physera had raised $10.8 million in venture funding from investors that included iD Ventures America, Techammer, Slow Ventures, Lux Capital, Innovation Endeavors, Graph Ventures, Expa, Bradley Horowitz and BlueCross BlueShield Venture Partners.
(Image source: careinnovations.com)
Support VatorNews by Donating
Read more from our "The Future of Healthcare" series
August 08, 2022
Monkeypox declares a public health emergency; Cera Care raises €310M; Optum partners with Sanofi
Read more...
August 01, 2022
Cleerly raises $223 million; Senate announces healthcare bill; Mayo Clinic and Mercy Health partner
Read more...
July 27, 2022
COVID policies have been driving people to isolate, a key driver of loneliness and mental stress
Read more...
More episodes
Related Companies, Investors, and Entrepreneurs
Startup/Business
Joined Vator on
Omada Health is a Silicon Valley startup that is bringing the best in design and web technology to health care delivery. Omada's team is an interdisciplinary group of technologists, entrepreneurs and clinicians from Google, Amazon, IDEO, Harvard, Stanford and Columbia who are passionate about creating accessible technology to prevent disease.