In-home devices, week of 5/15
In a strange way, healthcare seems to be reverting back to a style that had gone out of fashion many years ago, with an increased amount of health taking place in the home. There are now around 12 million people who are now getting in-home care, from more than 33,000 providers, and last year the annual expenditures for home health care were projected to be over $72 billion.
This is thanks, in large part, to technology and, more specifically, to connected in-home devices that can easily collect and send data to a physician in real-time. This allows patients to be monitored remotely, without constant trips to the doctor, and for physicians to do more timely interventions based on patterns picked up by AI and machine learning.
In July, Vator, HP and UCSF Health Hub will be holding an event centered around these devices, and how they are affecting the healthtech space. Every week until then we will be doing a roundup of some of the news around in-home devices and what some of the major tech companies are up to in this space.
Carbon Health raises $28M to deal with increased telemedicine demand
Carbon Health raised $28 million in an extended Series B round from existing investor DCVC. This follows the company's initial $30 million Series B from a year ago from Brookfield Growth Partners, DCVC, founders from Flatiron Health and Clover Health, Builders VC, Bullpen Capital, Javelin Venture Partners and Two Sigma Ventures. With this latest funding, Carbon Health has now raised to $75 million in venture funding.
The company combines telehealth and in-person care. With its app, patients can manage appointments, billing, pharmacy refills and lab results from their phone. They can also talk with doctors and staff for quick answers to their questions. The company also offers primary and urgent care clinics, which don't require a membership or fees from the patient.
The company said it will use the funding to keep up with the increased demand it is seeing in virtual care thanks to COVID-19. Its care visits have now seen a 900 increase since the start of the coronavirus, both from people who were worried about coronavirus, but also from people who are not at risk, but who prefer to handle their health problems problems at home.
Carbon Health now offers virtual care in 16 states: California, Florida, Georgia, Illinois, Massachusetts, Michigan, New Jersey, New York, Nevada, North Carolina, Ohio, Pennsylvania, Texas, Washington and Virginia. The plan is to be in all 50 states by this summer.
In just the past two months, Carbon Health has tripled its staff from 100 to more than 300 employees, and it has plans to double, or maybe even more than triple, that number again by the end of year to between 600 and 1,000 employees. Specifically, the company has been hiring pediatric and mental health providers.
"Even if there was a cure and the whole COVID-19 thing ended, the total consumption and utilization of virtual care is now going to be much higher because people are now realizing it can be just as good as the clinical care for a lot of different problems. Not 100 percent of the cases, but that ratio is going to go up and up as you get more sophisticated about virtual care," Eren Bali, co-founder and CEO of Carbon Health, told VatorNews.
Blockchain Holdings buys TraceSafe to help employees safely come back to work
Blockchain Holdings, a company that provides investment gateway to the blockchain ecosystem, acquired self-quarantine monitoring technology suite TraceSafe from WiSilica. No financial terms of the deal were disclosed. The acquisition was completed through Blockchain's wholly-owned subsidiary, Tracesafe Inc.
As per the transaction, WiSilica has agreed to provide Tracesafe with certain transition services and to assist business development, for at least six months, until Tracesafe Inc. assumes full operational responsibility. After that, Tracesafe expects to retain certain key personnel of WiSilica, including WiSilica's product development team. Dennis Kwan, Chief Technology Officer of Wisilica, is expected to be appointed as CEO of Tracesafe.
TraceSafe has a suite of wearable health and safety products, including a bracelet with an embedded chip and related software to track the wearer's location. TraceSafe was originally developed and deployed for maternity wards and senior citizen's housing and has now been transformed to help governments and health authorities temporarily manage and track those in COVID-19-related quarantine. TraceSafe also provides real-time contact tracing.
Blockchain plans to use the TraceSafe technology to help enterprises comply with new public health guidelines and providing a safer return to work for employees.
"The completion of this transaction enables us to continue rapid deployment and development of the TraceSafe technology to support governments and health authorities manage quarantine and help companies protect employees' safety through contact tracing," Kwan said in a statement. "As economies reopen and work resumes under the 'new normal,' we expect TraceSafe wearable health and safety technology will support safer communities and workplaces.
DispatchHealth partners with Renown Health
DispatchHealth, a provider of in-home medical care, partnered with Renown Health, a locally governed and locally owned, not-for-profit integrated healthcare network serving northern Nevada, Lake Tahoe and northeast California. The companies are teaming up to provide Reno/Sparks residents with medical care in the comfort of their homes. The partnership aims to provide patients with another option for safe access to medical care during the COVID-19 pandemic and beyond.
DispatchHealth works with payers, providers, health systems and others to deliver care in the home to reduce unnecessary emergency room visits, as well as hospital stays and readmissions. It provides acute care medical teams during the day and also on weekends, evenings and holidays, and can be requested via app, online or phone call.
Renown has a workforce of more than 7,000, which comprises three acute care hospitals, a rehabilitation hospital, a medical group and urgent care network, and the region's largest and only locally owned not-for-profit insurance company, Hometown Health.
Patients requiring medical services for sudden or urgent illness, such as sore throat or skin
rashes, can request care by going to the DispatchHealth website, accessing the free mobile app or calling 775-439-1529. Once contacted, the medical team arrives within a few hours to treat the patient in their place of need and consists of either a physician assistant or nurse practitioner, along with a medical technician. DispatchHealth's medical teams wear appropriate personal protective equipment (PPE) during all visits, including masks, gloves, and protective eyewear. Additionally, kits and devices are sanitized during and between visits. The medical team is able to perform a variety of advanced tests and treatments, ranging from blood tests to a 12-lead EKG, to IV fluids and more.
"Renown is focused on the well-being of our patients and community. Our goal is to improve health through proactive community-based prevention, while creating the best healthcare system for those with acute and chronic disease," Dr. Tony Slonim, president and CEO of Renown Health, said in a statement.
"We strive to find innovative ways to serve our community and are pleased to partner with DispatchHealth to bring affordable, on-demand in-home emergent and urgent healthcare delivery to patients in the Reno/Sparks area. In light of the COVID-19 pandemic, Renown and DispatchHealth worked diligently to accelerate the launch of this program in our community to help us continue fighting the good fight against the virus."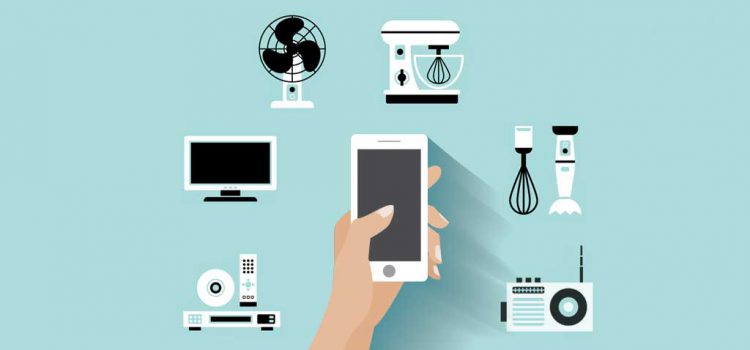 MIT finds a way to track health through in-home appliances
Researchers at MIT's Computer Science and Artificial Intelligence Lab (CSAIL) have developed a new system called "Sapple" or Self-supervised Appliance Usage Learning, which can track when and where in-home appliances are being used in order to gain insights into people's habits and health.
Sapple uses just two sensors that are placed inside the home, one of which uses radio signals to determine placement and the second which measures energy usage. Combined, that data can show both when a person is using their in-home appliances, such as their hair dryers, coffee machine, television and washing machines, and for how long.
That information can then be sent to medical professionals, who can use it to uncover insights into how a patient is living, such as as if the patient has proper hygiene or if they are able to prepare their own food.
"Learning home appliance usage patterns is useful for understanding user habits and optimizing electricity consumption. For example, knowing when a person uses their microwave, stove, oven, coffee machine or toaster provides information about their eating patterns. Similarly, understanding when they use their TV, air-conditioner, or washer and dryer provides knowledge of their behavior and habits," it says in the research paper.
Such information can be used to encourage energy saving by optimizing appliance usage, to track the wellbeing of elderly living alone, or to provide users with behavioral analytics. This data is also useful for various businesses such as home insurance companies interested in assessing accident risks and utility companies interested in optimizing energy efficiency."
(Image source: consumerreports.org)
Read more from our "The Future of Healthcare" series
More episodes
Related News