In-home devices, week of 4/3/20
[Editor's note: Future of Behavioral and Mental Health with BetterHelp, Headspace, Ginger.io, Providence Hospitals, UnitedHealthcare Optum, Khosla Ventures, Oak HC/FT and more has become 3 virtual conferences and one live event pushed out to May 27! Register one time for all 4 events! REGISTER. Also, during this stressful time use the code "vator" for 50% off BetterHelp online therapy for 3 months!]
In a strange way, healthcare seems to be reverting back to a style that had gone out of fashion many years ago, with an increased amount of health taking place in the home. There are now around 12 million people who are now getting in-home care, from more than 33,000 providers, and last year the annual expenditures for home health care were projected to be over $72 billion.
This is thanks, in large part, to technology and, more specifically, to connected in-home devices that can easily collect and send data to a physicians in real-time. This allows patients to be monitored remotely, without constant trips to the doctor, and for physicians to do more timely interventions based on patterns picked up by AI and machine learning.
In June, Vator, HP and UCSF Health Hub will be holding an event centered around these devices, and how they are affecting the healthtech space. Every week until then we will be doing a roundup of some of the news around in-home devices and what some of the major tech companies are up to in this space.
Cue Health gets funding for portable covid test
Cue Health, a healthcare technology company that manufactures medical diagnostic products for use in home and clinical settings, was awarded a $13 million contract to accelerate the development, validation and FDA clearance of a portable, molecular diagnostic test capable of detecting COVID-19 in less than 25 minutes using a simple nasal swab.
The test is part of the Cue Health Monitoring System, a portable device that can perform a molecular test and connect patients to a mobile health platform.
The funding was awarded by BARDA, part of the Assistant Secretary for Preparedness and Response at the U.S. Department of Health and Human Services.
"We aim to help provide a diagnostic shield for people at home, their business, and the healthcare system that will allow us to gain the upper hand against viral threats now and in the future," Ayub Khattak, CEO of Cue Health, said in a statement.
"We have worked with the BARDA team for the past two years developing and testing a 20-minute, molecular influenza test designed for home and point-of-care use. Our connected platform could serve as a critical tool in identifying the SARS-CoV-2 virus. Rather than waiting days for results or sending samples off to a lab, having test results in 25 minutes could drastically improve our ability to contain the spread of the virus for this and future pandemics."
CMS expands telehealth capabilities
The Centers for Medicare & Medicaid Services (CMS) announced that it waived certain requirements that will allow them to expand their telehealth capabilities.
That includes allowing hospitals to transfer critical equipment, including items used for telehealth, in order to support physician practices.
In addition, CMS said it will allow for more than 80 additional services to be furnished through telehealth. It is also allowing physicians to supervise their clinical staff using virtual technologies when appropriate, instead of requiring them to be in-person.
"These temporary changes will ensure that patients have access to physicians and other providers while remaining safely at home," CMS wrote.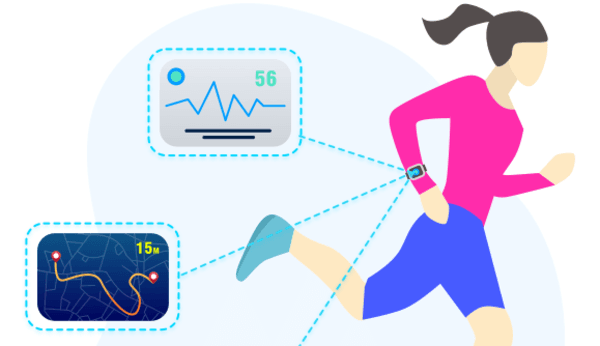 Scripps Research studies wearable data to detect viral illnesses
The Scripps Research Translational Institute launched an app-based research program called DETECT, designed to analyze wearable health data, including heart rates, sleep and activity levels, to more quickly detect the emergence of viral illnesses like influenza and coronavirus.
The belief is that by tracking these vital signs, it can improve real-time surveillance of contagious respiratory illnesses, thereby allowing for a faster response to infectious disease outbreaks and improved treatments.
"In light of the ongoing flu season and the global pandemic of COVID-19, we see enormous opportunity to enhance disease tracking for improved population health," Jennifer Radin, PhD, leader of the study, said in statement. "One way to do this is to leverage and analyze the rich health data that's already being collected by the millions of Americans who regularly use wearable devices."
The DETECT study researchers will work with numerous partners in the digital health industry, including Fitbit, to encourage the public to participate in the study. Participants must be at least 18, use a smartwatch or activity tracker, and also download the MyDataHelps mobile app. The program will provide participants with a regular summary of their data and aggregated population-level summaries. In addition, participants will be provided with the most current local information and action guidance from the Centers for Disease Control and Prevention.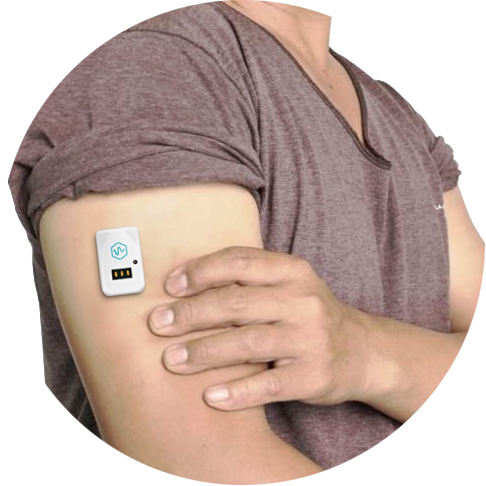 Nemaura turns its glucose monitor into a continuous temperature monitor
Nemaura Medical, a medical technology company that focuses on diabetes, announced plans for a new product line by repurposing its continuous glucose monitor, called sugarBEAT, as a continuous temperature monitor (CTM).
The company said it is considering various options to expedite the launch of its CTM, including potential partnerships and direct to consumer sales.
The company plans to use its new CTM to help battle viral infections like COVID-19. Nemaura's body worn skin patch is designed to monitor glucose levels on the skin at five minute intervals and also contains a thermistor which measures skin temperature.
"We see a significant commercial opportunity to utilise our BEAT® platform technology specifically for CTM purposes with data being automatically sent by low energy Bluetooth to a mobile phone app from which it can then be reviewed by the user and/or sent to a family member or caregiver," Dr. Faz Chowdhury, CEO of Nemaura, said in a statement.
"We believe that there are parallels between family members and caregivers remotely monitoring glucose fluctuations in a person, and monitoring fever caused by viral infections, providing a means of remote tracking and intervention. In the current climate we see this as an opportunity to contribute to general wellbeing and patient management."
Nemaura is establishing the regulatory framework for launching the CTM in a number of worldwide territories, including initial immediate use to provide qualitative indications without disease diagnosis.
(Image source: cdn.nextgov.com)
Support VatorNews by Donating
Read more from our "The Future of Healthcare" series
March 20, 2023
Pear Therapeutics looks to be sold; Zus Health raised $40M; PointClickCare bought Patient Pattern
Read more...
March 13, 2023
WeightWatchers bought Sequence; Volastra Therapeutics raised $60M; Instacart partnered with PHA
Read more...
March 06, 2023
FDA rejected Neuralink; CodaMetrix raised $55 million; Walgreens partnered with Doordash and Uber
Read more...
More episodes