In-home devices, week of 3/13/20
[Editor's note: Future of Behavioral and Mental Health with BetterHelp, Headspace, Ginger.io, Providence Hospitals, UnitedHealthcare Optum, Khosla Ventures, Oak HC/FT and more has become 3 virtual conferences and one live event pushed out to May 27! Register one time for all 4 events! REGISTER. Also, during this stressful time use the code "vator" for 50% off BetterHelp online therapy for 3 months!]
In a strange way, healthcare seems to be reverting back to a style that had gone out of fashion many years ago, with an increased amount of health taking place in the home. There are now around 12 million people who are now getting in-home care, from more than 33,000 providers, and last year the annual expenditures for home health care were projected to be over $72 billion.
This is thanks, in large part, to technology and, more specifically, to connected in-home devices that can easily collect and send data to a physicians in real-time. This allows patients to be monitored remotely, without constant trips to the doctor, and for physicians to do more timely interventions based on patterns picked up by AI and machine learning.
In June, Vator, HP and UCSF Health Hub will be holding an event centered around these devices, and how they are affecting the healthtech space. Every week until then we will be doing a roundup of some of the news around in-home devices and what some of the major tech companies are up to in this space.
Gates Foundation backs initiative to deliver in-home coronavirus tests
The Bill and Melinda Gates Foundation will be offering Seattle residents a coronavirus kit that they can use to test themselves in their own home. The test, which is expected to become available in the next few weeks, will allow people to swab their own noses, and then send those samples to be analyzed within two days. The results will be shared with local health officials, and those who are infected will be notified.
For those who are infected, they will be able to provide more information, such their movements and contacts, via an online form. That is meant to make it easier for health officials to locate other people who they may have exposed the virus to, as well as to track the how the virus is spreading, and to identify possible hot spots.
This project is a result of a two year old collaboration called the Seattle Flu Study, in which the Brotman Baty Institute, UW Medicine, The Fred Hutchinson Cancer Research Center, and Seattle Children's banded together to find out how to better detect, monitor, and control flu outbreaks.
This news comes less than a week after the Gates Foundation announced that it would be committing $5 million for coronavirus response in Seattle.
HouseWorks, a provider of in-home care services, acquired eCaring, a provider of mobile technology for generating real time healthcare information from the home. The assets were acquired by EC Acquisition Holding, a company formed by RAB Ventures and HouseWorks.
HouseWorks' platform is called BetterCare at Home, giving seniors access to a care team, a customized care plan and activities. The company also provides dementia care, as well as home safety and fall prevention. It has more than 500 caregivers. The eCaring system has a cloud-based system that integrates behavioral, clinical and medication adherence data to manage and monitor seniors and people with chronic conditions. That information is filtered for care managers and providers, hospitals and health plans, generating alerts that allow for interventions.
The new company plans to invest in and expand the eCaring's products and services to accelerate its growth.
"When HouseWorks evaluated mobile health solutions, we chose eCaring after extensive review because it empowers our caregivers to improve the health and safety of our clients. The innovative technology engages our caregivers in their important work and gives them a new technology-based vehicle to notify care teams about the progress of their clients. The real-time view into what's happening in the home also provides a sense of security to our clients and their families. It fits with our BetterCare at Home™ approach – wrapping our clients in a safety net of support," Andrea Cohen, CEO of HouseWorks, said in a statement.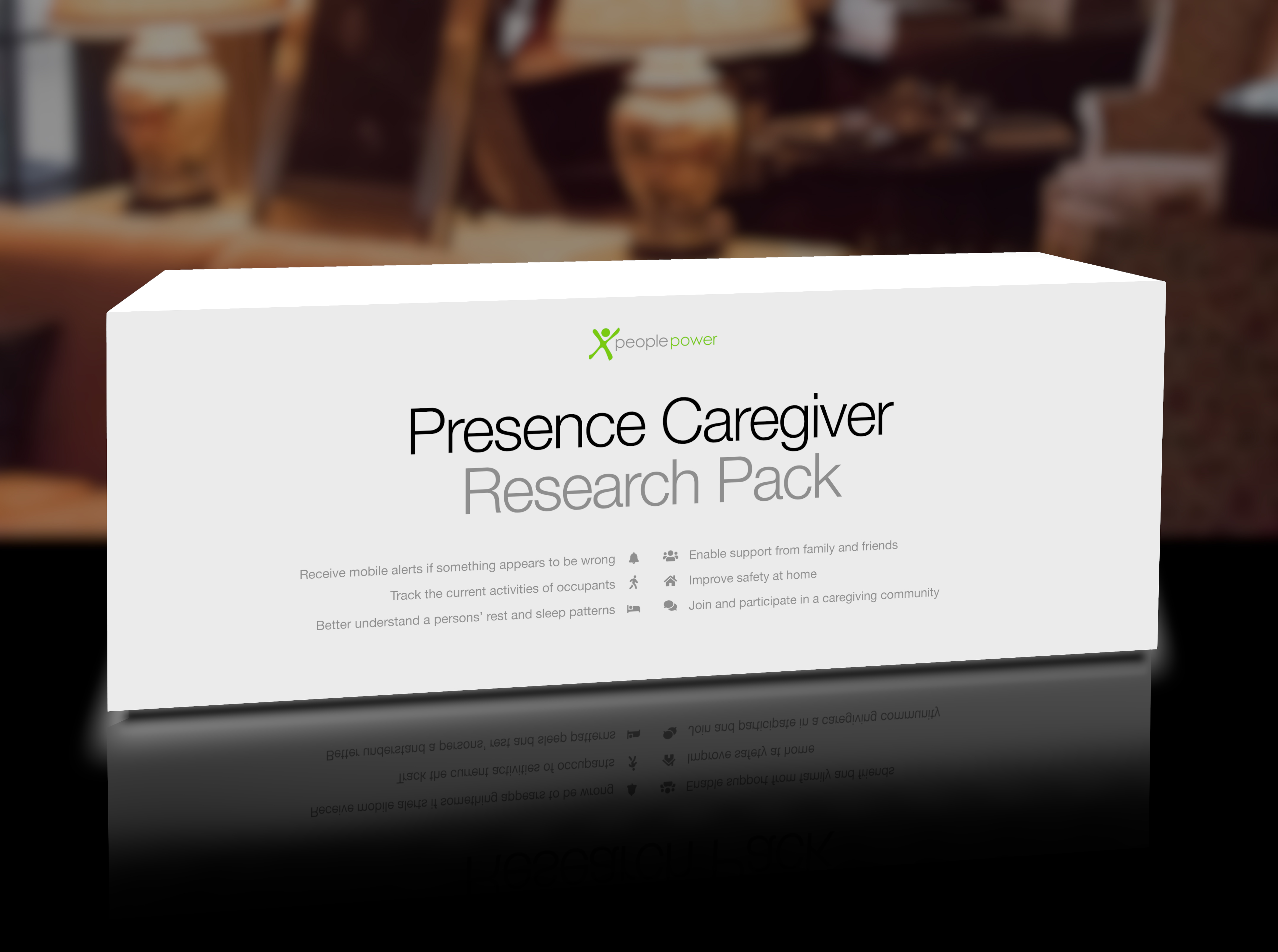 People Power launches homecare solution for caregivers
People Power, a healthtech software company that provides AI-powered services for senior care, launched a caregiving system called Presence Caregiver, which is designed to address the challenges of providing care for people with Alzheimer's and other dementias.
The free program is offered to caregivers living with a person who has received a diagnosis of dementia or mild cognitive impairment. They also have to be literate in English, have a smartphone and wireless internet connectivity in the home, and be willing to participate in intermittent study activities. Participants will receive the Presence Caregiver Research Pack and mobile app at no cost. The Pack includes sensors that are installed in the home, and which gather continuous pattern motion data and AI tp alert caregivers to potential hazards.
They also get a free Amazon Echo upon installation of the system, and each caregiver will earn at least $150 for completing questionnaires.
"The next generation of truly intelligent home care systems must significantly improve the lives of caregivers and patients alike", Gene Wang, CEO and cofounder of People Power, said in a statement. "There's a tremendous need to dramatically lower the cost of home care while helping seniors live in their homes longer. This project has already produced significant advancements in how senior and family care services can be delivered with today's best technology and research."
CVS Health adds five new digital health vendors
CVS Health added five new health and well-being point solution vendors to its Point Solutions Management service, which enables CVS Caremark pharmacy benefit management clients maximize their benefits program.
These five new solutions are in addition to Sleepio, a personalized digital sleep program from Big Health. CVS Health says will continue to expand Point Solutions Management in areas that include weight loss, women's health, metabolic health, mental health and other categories that help to address social determinants of health.
(Image source: healthxl.com)
Support VatorNews by Donating
Read more from our "The Future of Healthcare" series
June 26, 2023
Aledade raised $260M; Zocdoc partnered with Elation Health; Eli Lilly acquired Dice
Read more...
June 19, 2023
Simple HealthKit and Walmart partnered; Electronic Caregiver raised $95M; Aya bought Flexwise Health
Read more...
June 12, 2023
Alkeus Pharmaceuticals raised $150M; Care.ai partnered with Samsung; DoseSpot bought pVerify
Read more...
More episodes
Related Companies, Investors, and Entrepreneurs
Related News