They include Zurich Innovation Championship, VentureClash and FFiT InsurTech Competition
If you're a startup seeking opportunities to get funded, educated or connected, startup competitions are a great resource.
Vator has been holding its own competitions, using VatorX, to find and filter for the best startups. We've had some very successful and notable winners in the past that have gone on to raise big funding rounds including Thumbtack, DogVacay, Pokitdok, Grovo, Udemy and Apartment List, to name a few.
Anyone can list their program as VatorX is one of the most comprehensive listing guides to startup competitions, challenges, accelerators and programs. Click here to list your program!
As part of our weekly series, we'll look at top competitions with big cash prizes, as well as competitions that have teed up the most promising startups, to finding popular startup competitions you need to know about.
Here are some of the startup competitions that are focused on health insurance companies:
(Note: Vator will be holding its latest healthcare salon, called The Future of Health Insurance, on Nov. 20. Get tickets here!)
Description: "The Innovation Challenge was open to established companies of all sizes whose founders have been affected by inflammatory bowel disease (IBD), whether as a patient or through a loved one, and who have created a product or service to address an issue encountered by IBD patients."
Prize: First place: $25,000, second place: $15,000, third place: $10,000
Previous winners: Complete Start, Toi Labs, Nima Labs
Description: "Aetna's Voices of Health competition is designed to celebrate the non-profit agencies that bring positive change to our communities, inspire us, and make us all stronger. This year's finalists are exceptional examples of our local heroes who work each day to address the social determinants of health in our communities."
Prize: Voices of Health celebrates and validates the work of each participating non-profit by awarding $1,000 sponsorship grants to each organization. Participating organizations are given the opportunity to compete in a local competition to win a grand prize of $20,000 or a second-place prize of $10,000.
Previous winners:The Good Samaritan Health Center, Miracle League of New Albany, St. Vincent's Healthcare Foundation
Description: "The Humana Innovation Challenge resulted in ideas to personalize and streamline patient engagement through artificial intelligence and predictive modeling; a friendly, wide-ranging app to capture and share one's own health journey; and a means to reduce friction among value-based care stakeholders to create a more unified approach and better identify gaps in care."
Prize: Top prize of $10,000, second-place prize of $5,000, third-place prize of $2,500
Previous winners: MedMind, Vesalius, Lexigram
Description: "LifeBridge Health and CareFirst will be hosting a half-day "Payvider Innovation Summit" on June 5, focused on disrupting healthcare through digital health solutions. The event will feature two inspiring and innovative keynote speakers, and a panel of biotech industry experts sharing lessons learned from the frontlines of medical innovation."
Prize: up to $50,000
Previous winners: Socially Determined
Description: "As a leading global insurer we are looking for outside inspiration on how to tackle challenges around climate, health, automation and other issues that are expected to put a strain on the next generation. Together with you, we want to make a lasting impact in a changing world and build a more sustainable tomorrow for our customers globally."
Prize:
Resources to implement pilot program
Exposure through press release and/or media channels
Recognition from Zurich Group Leadership Team
Previous winners: None yet
Description: "On the first day of EXECinsurtech – November 21 we will host InsurLab Germany's Insurance Shaper of the Year Pitch Award. We are looking for the 15 top startups shaping the insurance industry of tomorrow. Core Insurtechs as well as startups from neighboring industries like IoT, AI, Big Data, Mobility or E-Health that are making a mark in the insurance sector."
Prize:
Seed Stage pitch winner: Acceptance into the 2019 Accelerator program of InsurLab Germany in Cologne including office space, mentoring and connections with its corporate partners.
Early Stage pitch winner: Access to the network of InsurLab Germany as well as a trip to meet the best VCs in pre-scheduled meetings; either in Berlin, London or Tel Aviv hosted and sponsored by InsurLab Germany.
Previous winners: Feel, Etherisc
Description: "VentureClash invites the most promising early-stage companies worldwide in digital health, fintech, insurtech and the Internet of Things to compete in Connecticut's global venture challenge."
Prize:
First Place: $1.5 Million
Second Place: $1 Million
Third Place: $500,000
Previous winners: Aureus, Voiceitt, Buzzmove
Description: "Industry insiders put forth the best of their den to take on InsurTech North's Wolf Pack. InsurTech North's Wolf Pack will put the startups through the paces and draw out the best. See which start up can show they are strong enough to run with the pack, and maybe even lead the industry forward!"
Prize: Monetary prizes will be awarded to the overall winner and the startup voted people's choice.
Previous winners: Maple, Jauntin
Description: "The First Global Competition for Female Founders in insurance"
Prize:
1st Place Winner $35,000
2nd Place Winner $25,000
3rd Place Winner $15,000
Previous winners: Vivametrica, FloodMapp, Dreyev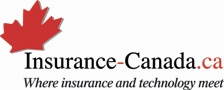 Description: "The InsurTechTO pitch competition is open to any early-stage start-up working on a technology-enabled solution with an application for the insurance industry."
Prize: Along with bragging rights, the prize for the winning start-up is a booth and 2 passes to the 17th annual Insurance-Canada.ca Technology Conference (ICTC2019), valued at over $4,500.
Previous winners: FindBob
(Image source: today.uconn.edu)
Support VatorNews by Donating
Read more from our "Startup Competition Guide" series
November 08, 2019
How much they invest, how long the program lasts and what they offer
Read more...
October 18, 2019
They include MedTech Innovator, The TMCx Accelerator, Insight Accelerator Labs and KOA Accel
Read more...
October 04, 2019
They include Health Hub Vienna, The Global Insurance Accelerator and Hartford InsurTech Hub
Read more...
More episodes