That includes insurance companies and medtech companies, and even retail stores like CVS and Walmart
Editor's note: Vator, HP and UCSF's salon - "Future of Clinics" is on June 27. Need relationships to grow your digital health startup? Register and network with fast-growing startups and established healthcare companies, such as HP, Dignity Health, Sutter Health, One Medical, Crossover Health and more.
Next month, Vator and HP will be holding our second salon of the year called "Invent Health - Future of Clinics," where we will be exploring some of the most innovative companies that redefining how people get care.
While we've already highlighted some of the startups making waves in this space, it is, of course, the major health companies that have the biggest impact, thanks to their size and resources.
That includes health insurance companies, pharma companies and even companies that don't focus totally on healthcare but that have made it a big part of their mission.
Here's how some of the top companies are innovating in the clinic space: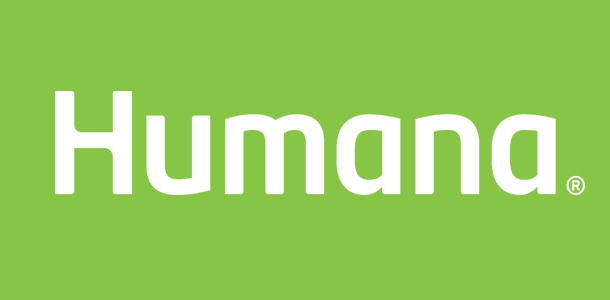 Humana currently runs 223 clinics nationwide, according to Forbes. That includes its senior-focused Partners in Primary Care clinics, which are available in Houston, San Antonio Upstate, Kansas City, upstate South Carolina and Gastonia, North Carolina. The company announced in March that it will be adding 10 additional locations this year, including five medical centers in South Carolina, and five in Texas.
In 2018, Humana consolidated four of its clinic subsidiaries into a single company called Conviva. That included MCCI Medical Group, which Humana bought in 2012; CAC-Florida Medical Centers, which was acquired in 2005 as part of CarePlus Health Plans of Florida; Continucare Medical Centers, which became part of Humana in 2012 when it bought Metropolitan Health Network; and MetCare of Florida, which was acquired by Humana in 2008.
In addition, Humana has also invested in Iora Health, which works with insurers and employers to create private practices that are catered to specific communities, specifically Medicare patients who are over 65 years old.
In 2017, the Optum segment of UnitedHealth Group announced its intention to acquire DaVita Inc., the parent company of DaVita Kidney Care and DaVita Medical Group.
DaVita Kidney Care operates or provides administrative services at 2,470 outpatient dialysis centers located in the United States, serving approximately 218,200 patients, as well as 230 outpatient dialysis centers located in 11 countries outside the United States. DaVita Medical Group manages and operates medical groups and affiliated physician networks in California, Colorado, Florida, Nevada, New Mexico, and Washington, serving roughly 1.7 million patients per year through its clinics. As of earlier this year, however, the sale had still not gone through.
In 2017, Optum purchased Surgical Care Affiliates, which operates 205 surgical facilities, including ambulatory surgery centers and surgical hospitals. It was also reported in 2018 that UnitedHealth was looking to buy Polyclinic, a Seattle-based physician-owned clinic.
CVS acquired Aetna for $69 billion in 2018 to expand its Project Health screening events as well as its walk-in MinuteClinic locations.
MinuteClinic is located inside CVS and some Target stores, ad they are are open seven days a week, including evenings and weekends. They don't require appointments and MinuteClinics accept most insurance plans.
Last year, MinuteClinic launched a new virtual health care offering in conjunction with Teladoc for patients who have minor illnesses and injuries, such as skin conditions, allowing them to access health care services 24 hours a day, seven days a week from their mobile device.
The first MinuteClinic launched in 2000 before being acquired by CVS in 2006, and now has more than 1,100 locations in 33 states.
Kaiser's business model revolves around combining its insurance company with its own hospitals and clinics. As of the end of last year it operated 39 medical centers and 690 medical facilities.
Among the clinics that Kaiser runs its Teen Clinic, which it says "provides comprehensive care to Kaiser Permanente members from ages 13 to 18. You can make an appointment with one of our clinicians for an exam or to get professional advice about a broad range of topics, including birth control, sexuality issues, and acne treatment."
It also runs an ALS Clinic in Denver, as well as a series of clinics in Target stores, which are available in California and provide more than 85 services for patients.
Walgreens runs over 400 in-store clinics in 20 states, with services that include prevention and wellness in the form of vaccines, physicals and screenings, as well as treatment for illnes, minor injuries and skin conditions. Walgreens also offers treatment for ongoing medical conditions, as well as medications.
The company recently partnered with McLaren Health Care, allowing it to open of health service offerings in Walgreens retail locations throughout Michigan.
Last year, Walgreens also partnered with Humana to run Partners in Primary Care clinics inside two Walgreens stores in the Kansas City, Missouri area. In April, it announced a partnership with primary care provider VillageMD for the company operate primary care clinics next to five Walgreens stores in the Houston area. The first clinics, called Village Medical at Walgreens, are scheduled to open by the end of this year.
While obviously not a traditional healthcare company, Apple has made health a large part of its product development and mission, including clinics.
Apple was the first customer to sign up with Crossover Health, a company that designs and delivers membership based primary health and secondary care services to self-insured employers, allowing its employees to get on-site healthcare. In early 2018 the company decided to launch its own clinics for its employees called AC Wellness.
"AC Wellness is dedicated to delivering high-quality healthcare to the Apple employee population at the Apple Wellness Centers. Our patient-centric care model drives us to source great talent from around the Bay Area and beyond," it says on the website.
Medical technology company Medtronic owns a network of clinics in the Netherlands called Diabeter, which it acquired in 2015.
Diabeter "employs a multidisciplinary team of diabetes care specialists to address the full cycle of care for an individual patient. Early clinic results show improved patient outcomes, increased capacity for providers to treat high-risk patients, and system cost savings."
In 2016, the company entered into an alliance the Nederlandse Obesitas Kliniek (NOK), a Dutch clinic for treatment of those suffering from obesity, to expand its chain of clinics to more countries.
Walmart launched its first Care Clinics in South Carolina and in Texas 2014. It now has pharmacies in most of its over 5,000 stores and Sam Club brands. It also has in-store clinics in Georgia, South Carolina and Texas.
Patients are charged $59 to $99 per visit without insurance and can access services that help them with primary care, illnesses and injuries, management of ongoing conditions, physicals and wellness checks, as well as lab tests and immunizations.
Walmart also operates veterinary clinics, announcing nine new clinics in the Dallas-Fort Worth area earlier this year, with plans to reach 100 veterinary clinics over the next 12 months.
Sutter Health offers 18 walk-in clinics in different parts of California.
These clinics offer services such as cold and flu care, immunizations, seasonal allergy care, smoking cessation programs, and sport and camp physicals.

Mount Sinai runs a series of clinics, including the Mental Health Clinic and the Women's Health Clinic, the Eye Clinic, the Cardiology Clinic, and the Podiatry Clinic. All of these clinics are run in partnership with the East Harlem Health Outreach Partnership.
The company also runs Mount Sinai Health Home, where patients are assigned a care coordinator who oversees any health care services they may require.
"Working together, you and your care coordinator will develop a care plan that addresses any medical, mental health, and social service needs you may have. Your care coordinator is there to help you get the most out of your plan, improve your health, and take ownership of your care," the company says.
Erlanger, which is the 10th largest hospital system in the United States, operates three community health centers in Chattanooga, Tennessee.
These health centers focus on multi-specialty, primary care and have pediatricians, internal medicine specialists, nurse practitioners, and dentists. They also offer access to emergency care, hospitalization, or other specialized services through Erlanger Health System.
Depending on the location, services can include pediatrics, laboratory, X-Ray, obstetrics and gynecology, diabetes and hypertension counseling, insurance counseling, dental, behavioral health and WIC.
(Image source: chicagobusiness.com)
Support VatorNews by Donating
Read more from our "Invent Health" series
August 30, 2023
Meditation, prayer, being grateful, exercise, healthy eating can change our brain chemistry
Read more...
November 15, 2022
The risk of transition for the 1.43% of 13-17 yr olds who identify as trans is suicide
Read more...
November 09, 2022
Over 90% of teenagers now use some form of social media
Read more...
More episodes
Related Companies, Investors, and Entrepreneurs
Startup/Business
Joined Vator on
Iora Health is restoring humanity to health care by providing a radically different model of primary care built from the ground up. Iora Health's care model provides extraordinary service to patients to ensure improved health outcomes while also lowering overall plan costs. Our patients enjoy the benefits of better access to care, office and non-office based encounters (e.g. phone, text messages, and email), an accessible and transparent medical record, and robust educational offerings. Our practices, across the U.S., enjoy the benefits of smaller sizes, closer relationships with patients, and the opportunity to lead systemic change in health care delivery while working with a true team. For more information, please visit http://www.iorahealth.com.
Related News