The government is supplying Google with data on where people can dispose of their prescription drugs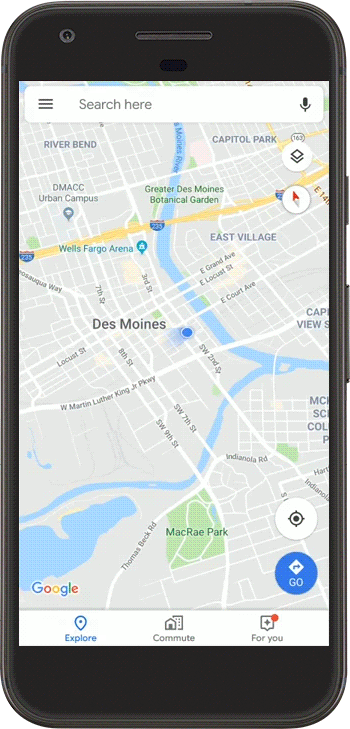 It has been nearly a year and a half since the department of Health and Human Services declared the opioid crisis a public health crisis, and yet there seems to have been little to no progress on actually fixing the problem. In fact, prescription drug overdoses have recently overtaken car accidents as the leading cause of death in 16 states, so the problem actually seems to actually be getting worse.
Now at least one tech company is stepping up to the plate to try to do something about it.
According to the company, search queries for "medication disposal near me" reached an all-time high just last month, so it announced on Thursday a new tool to help people get rid of their prescription drugs.
Now, when someone searches for something along the lines of "drug drop off near me," Google will give them a list of permanent disposal locations. That includes their local pharmacy, hospital or at a government building.
"53 percent of prescription drug abuse starts with drugs obtained from family or friends, so we're working alongside government agencies and nonprofit organizations to help people safely remove excess or unused opioids from their medicine cabinets," Dane Glasglow VP of Product, Google Maps, wrote in a blog post.
This is a extension of a partnership between Google and the U.S. Drug Enforcement Administration in 2018, which took the form of a drug disposal locator tool on Google Maps during Prescription Take Back Day. The company says that this allowed the DEA to collect 1.85 million pounds of unused prescription drugs. Now Google is making that feature permanent.
The initial idea came from a winning entry at the HHS's Opioid Code-A-Thon, which was held a year ago.

For this new tool, Google not only once again partnered with the DEA, which the company says is already looking to provide additional location data so that it can expand to more locations, but also pharmacies including Walgreens and CVS Health, as well as state governments in Alabama, Arizona, Colorado, Iowa, Massachusetts, Michigan and Pennsylvania.
Google says it will be to expanding coverage and adding more locations in the next few months.
How tech is tackling the opioid crisis
There are numerous startup competitions and accelerators that are helping startups dedicated to tackling the problem of addiction, but the big tech companies are also putting resources behind it.
In November, Facebook, Twitter and Google teamed up for a coalition called Tech Together to Fight the Opioid Crisis, which is being led by the Center for Safe Internet Pharmacies.
Facebook, for example, has partnered with organizations such as the Substance Abuse and Mental Health Services Administration, Facing Addiction, and the Partnership for Drug-Free Kids, while also working with the Computer Forensic Research Lab at the University of Alabama in Birmingham "to understand the latest tactics bad actors use to mask their activity, such as new street names for drugs."
Both Facebook and Instagram are using technology to detect posts that include images of drugs or might indicate an intent to sell them on the platform.
"Facebook services allow friends, families and support networks to help one another through challenging times, making it easier for people who are struggling with addiction or helping loved ones in this battle get the resources they need. We look forward to our new industry alliance and finding ways to increase our impact through collaboration and supporting the important work of our partners," the company wrote.
Vator has reached out to Walgreens and CVS for additional comment on their partnership with Google. We will update this story if we learn more.
(Image source: blog.google)
Support VatorNews by Donating
Read more from our "Trends and news" series
May 24, 2023
MJFF will be able to use H1's platform to run more diverse clinical trials
Read more...
May 18, 2023
The company partnered with Vietnamese fintech company MoMo for flexible payment options
Read more...
May 17, 2023
One Medical joins RightwayHub as an Integrated partner so employees can find primary care services
Read more...
More episodes