They include Wolf Pack Startup Pitch Competition, FFiT InsurTech Competition and VentureClash
If you're a startup seeking opportunities to get funded, educated or connected, startup competitions are a great resource.
Vator has been holding its own competitions, using VatorX, to find and filter for the best startups. We've had some very successful and notable winners in the past that have gone on to raise big funding rounds including Thumbtack, DogVacay, Pokitdok, Grovo, Udemy and Apartment List, to name a few.
Anyone can list their program as VatorX is one of the most comprehensive listing guides to startup competitions, challenges, accelerators and programs. Click here to list your program!
As part of our weekly series, we'll look at top competitions with big cash prizes, as well as competitions that have teed up the most promising startups, to finding popular startup competitions you need to know about.
Here are some of the startup competitions that are focused on InsurTech companies:
Description: "Industry insiders put forth the best of their den to take on InsurTech North's Wolf Pack. InsurTech North's Wolf Pack will put the startups through the paces and draw out the best. See which start up can show they are strong enough to run with the pack, and maybe even lead the industry forward!"
Prize: Monetary prizes will be awarded to the overall winner and the startup voted people's choice.
Previous winners: Maple, Jauntin
Description: "The First Global Competition for Female Founders in insurance"
Prize:
1st Place Winner $35,000
2nd Place Winner $25,000
3rd Place Winner $15,000
Previous winners: Vivametrica, FloodMapp, Dreyev
Description: "The Zurich Innovation World Championship is Zurich's first global insurtech competition. Start-ups from around the world have leaped at the opportunity to help identify new business ideas that have the potential to revolutionize Zurich's business in the areas of mobility, financial planning, smart homes/buildings, digital health and a "wildcard" category."
Prize:
Resources to implement pilot program
Exposure through press release and/or media channels
Recognition from Zurich Group Leadership Team
Previous winners: None yet
Description: "The FinTech & InsurTech Awards competition is to popularise personalities and enterprises, who in a significant way have influenced the promotion of technological solutions in the financial and insurance branch. Awards can be given to fintechs & insurtechs, as well as representatives of traditional banking, insurance and loans, who through the implementation of innovative solutions, have an impact on the development on the sectors in Poland."
Prize: Not specified
Previous winners: Not specified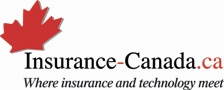 Description: "The InsurTechTO pitch competition is open to any early-stage start-up working on a technology-enabled solution with an application for the insurance industry."
Prize: Along with bragging rights, the prize for the winning start-up is a booth and 2 passes to the 17th annual Insurance-Canada.ca Technology Conference (ICTC2019), valued at over $4,500.
Previous winners: FindBob
Description: "On the first day of EXECinsurtech – November 21 we will host InsurLab Germany's Insurance Shaper of the Year Pitch Award. We are looking for the 15 top startups shaping the insurance industry of tomorrow. Core Insurtechs as well as startups from neighboring industries like IoT, AI, Big Data, Mobility or E-Health that are making a mark in the insurance sector."
Prize:
Seed Stage pitch winner: Acceptance into the 2019 Accelerator program of InsurLab Germany in Cologne including office space, mentoring and connections with its corporate partners.
Early Stage pitch winner: Access to the network of InsurLab Germany as well as a trip to meet the best VCs in pre-scheduled meetings; either in Berlin, London or Tel Aviv hosted and sponsored by InsurLab Germany.
Previous winners: Feel, Etherisc
Description: "As the largest insurtech event to take place in Bermuda, our mission is to bring something new, offering unparalleled access to tech entrepreneurs, investors and re/insurance incumbents."
Prize: Not specified
Previous winners: RozieAi,
Description: "VentureClash invites the most promising early-stage companies worldwide in digital health, fintech, insurtech and the Internet of Things to compete in Connecticut's global venture challenge."
Prize:
First Place: $1.5 Million
Second Place: $1 Million
Third Place: $500,000
Previous winners: Aureus, Voiceitt, Buzzmove
Description: "ACORD Connect is where we show our appreciation for you, the members of the ACORD community, and give you the opportunity to learn, network, and turn insights into action."
Prize: Each winner will receive a $10,000 cash award and other prizes, in addition to the prize packages awarded to all Finalists. In total, the 2018 AIIC has awarded approximately $150,000 worth of prizes.
Previous winners: Chisel, RozieAI
(Image source: zeynepstefan.com)
Support VatorNews by Donating
Read more from our "Startup Competition Guide" series
November 08, 2019
How much they invest, how long the program lasts and what they offer
Read more...
October 18, 2019
They include MedTech Innovator, The TMCx Accelerator, Insight Accelerator Labs and KOA Accel
Read more...
October 09, 2019
They include Zurich Innovation Championship, VentureClash and FFiT InsurTech Competition
Read more...
More episodes